Let's look at Grenada from people who know, in the Outside my Front Door series.
Outside my Front Door is a series of posts by fellow travel bloggers who share what is … outside of their own front door
Dariece is half of the team over at Goats On The Road, a website that helps inspire others to live a life of Freedom, Travel & Adventure. On the road for over 4 years, Dariece and her husband Nick have travelled to some of the least visited places on Earth, finding adventure wherever they go.
 Grenada – Outside my Front Door by Goats on the Road
Our front door changes every couple of days, weeks, or months. That's the great thing about travelling long-term! Every time we open up our door, there's something new and exciting waiting for us on the other side.
Although we love the feeling of moving around and experiencing new cultures, recently we were feeling like we needed to stay put and "nest" for a while. Backpacking the world as a digital nomad can be as draining as it is rewarding.
So, we decided to try house-sitting, one of the many resources available to help travellers continue living a financially sustainable lifestyle. It didn't take long before we found the perfect home for the next 7 months:
The Spice Island of Grenada in the West Indies!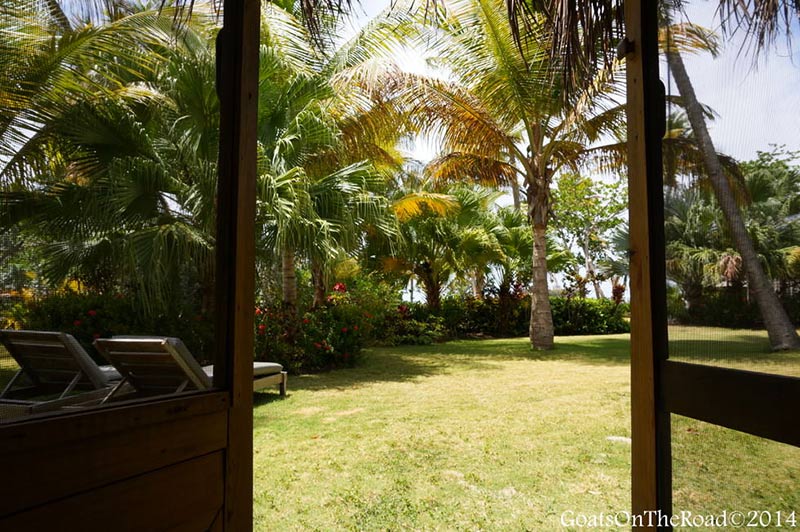 This volcanic island is filled with deserted rocky bays, mountainous National Parks, 5-star white sand beaches, colourful colonial cities and deliciously fragrant spices.
We live right on the private cove called Petit Bacaye with the divine dog we're pet-sitting, Spare. Our beach-side "Honeymoon Cottage" is spacious and romantic. The property is teeming with sweet-smelling flowers, and tropical fruit trees & herbs. Right now we're able to enjoy fresh coconuts, star fruit, lemongrass and basil. Soon the mangoes will ripen, the guavas will grow, the bananas will become yellow and sweet and the almonds will be ready to crack open.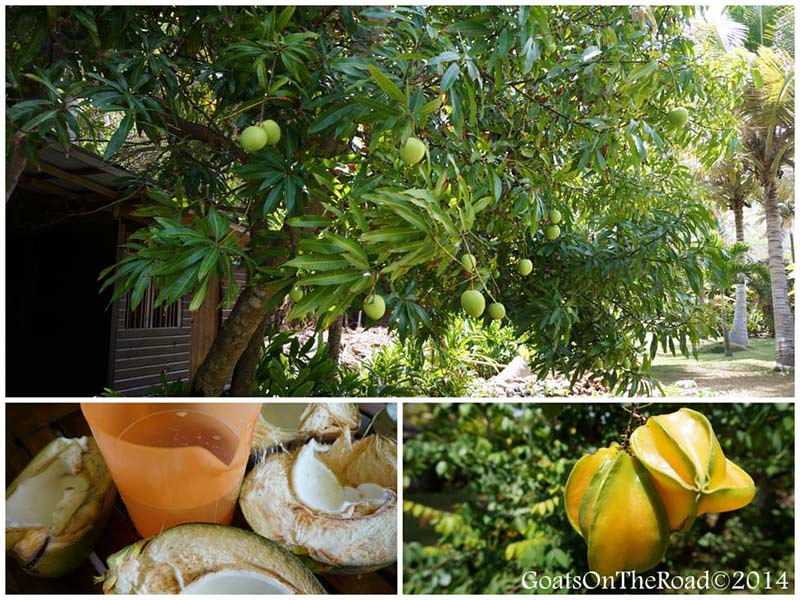 Not only are the plants and flowers lovely, but there's some wildlife as well! Some I'm not too keen on (centipedes, cockroaches and mosquitoes) and others I enjoy seeing each day. Tiny hummingbirds flutter outside of our house as we're sipping our morning coffee on the veranda; small lizards and iguanas roam around as if they own the place; colourful caterpillars crawl up the tree branches (although detrimental to the trees); and sing-song birds serenade us from the treetops.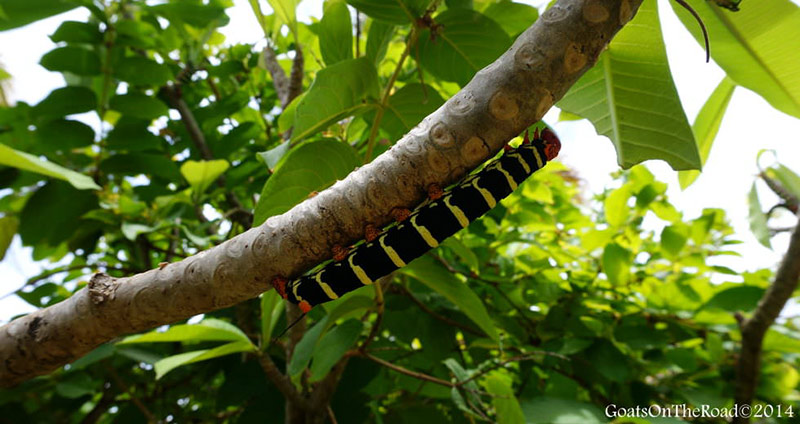 Our home is calming and peaceful.
When we're not enjoying a glass of wine by the water, or lazing around our house, we're off exploring. Only a 10 minute hike through the jungle brings us to our neighbouring bay. A deserted beach lined with palm trees and neon coloured, sandy "pools" perfect for swimming in.
A further 15 minutes and we arrive at the windy, rocky St. David's Point, a great spot for viewing other nearby bays and watching the waves crash against the shore. Grenada is filled with sandy bays and deserted coves just waiting to be discovered. We can continue on walking though the jungle to arrive at the next bay, and the bay after that, and the bay after that…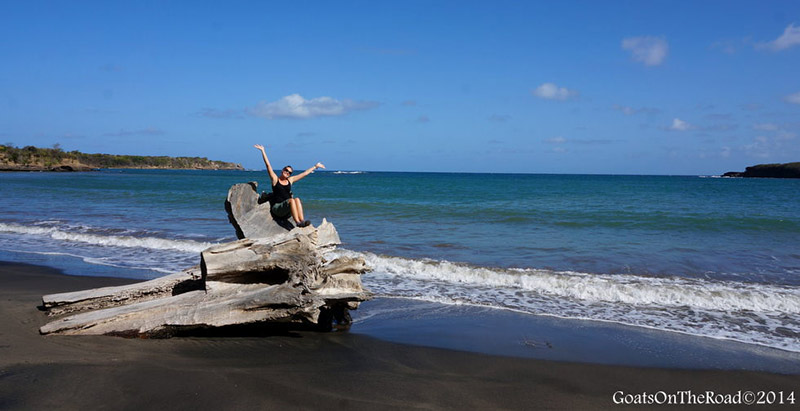 We've been in Grenada now for 1½ months and although we've seen and done so many things, we've barely scratched the surface. Grenada is a fascinating, diverse island and we're so excited for our next 5 ½ month stay here! This is definitely one of our favourite front doors to date.
Continue to follow their journeys, on Twitter, Facebook and YouTube
end html