Outside my Front Door is a series of posts by fellow travel bloggers who share what is … outside of their own front door
Stories from Terry, who is travelling the world in search of the densest jungle and the finest champagne. She "loves the earth, ancient ruins and supports eco-friendly tourism. Fussy eater, keen hiker/swimmer, talented shopper and "Engrish" enthusiast". Follow her on Remarkable Travels
I live in the most beautiful street in Singapore. Club Street is in Chinatown, it's quite small and consists of restored shophouses from the 19th and 20th Century.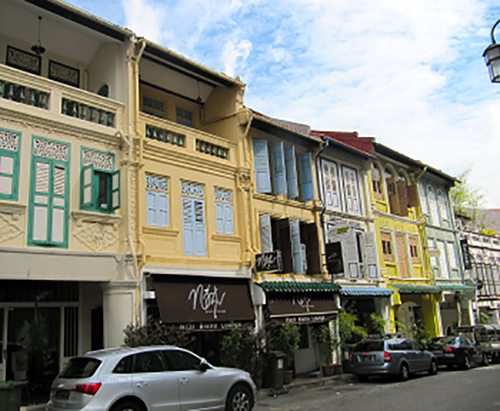 Club street got its name from the many Chinese business and social clubs which were formed on the street in the 1800s. This was one of the first places that Chinese migrants came to visit in the early days of Singapore. House maids, coolie labourers and businessmen alike would flock to the area in their free time. Many Chinese shops opened on the street. Some of the clubs are still open today.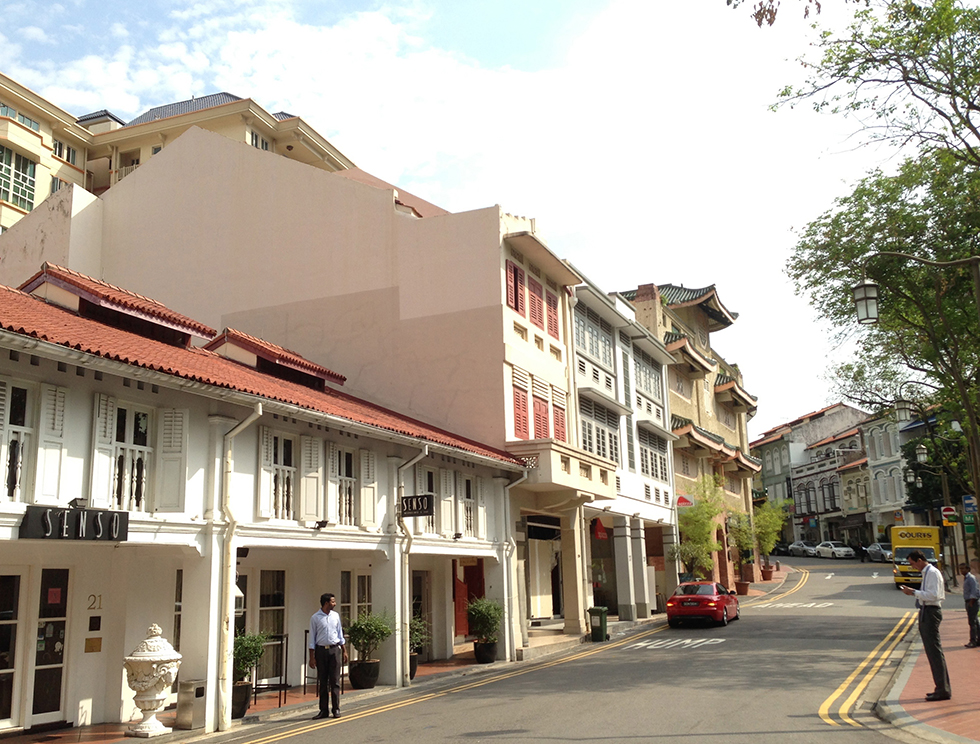 These lovely buildings can be art deco, Edwardian or even in the rococco style. They are now full of Singapore's trendiest bars, cafes, restaurants, galleries and shops. At the end of the street is Ann Siang Park – a tiny and exquisitely beautiful green space overlooking Singapore's business district.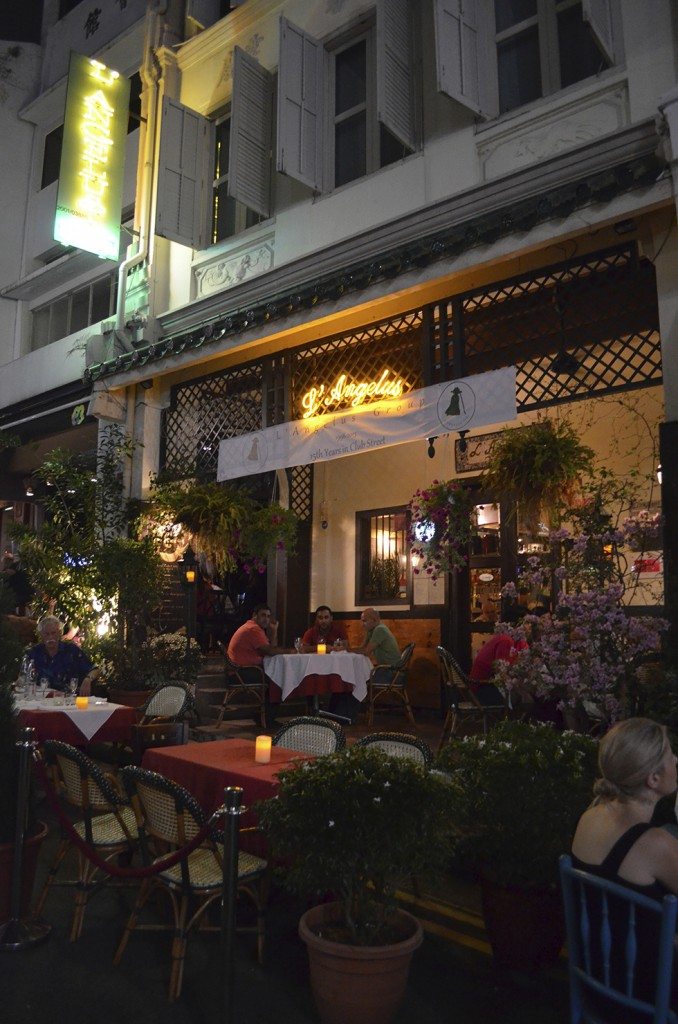 You won't see any Starbucks or H&M on Club Street – it's all boutique, hip outlets. The properties in this area attracts artistic types – they both live and work in the street.
I don't live in an old house, I live in the only condominium on Club Street: Emerald Gardens. It's different to the other such living spaces in Singapore because it's not enormous, it feels like a real home. There is a pool with a Chinese pagoda, a barbecue area with a waterfall and tropical plants. I've been waiting for one of Singapore's ubiquitous snakes to make an appearance whilst I am sitting by the pool, it hasn't happened yet.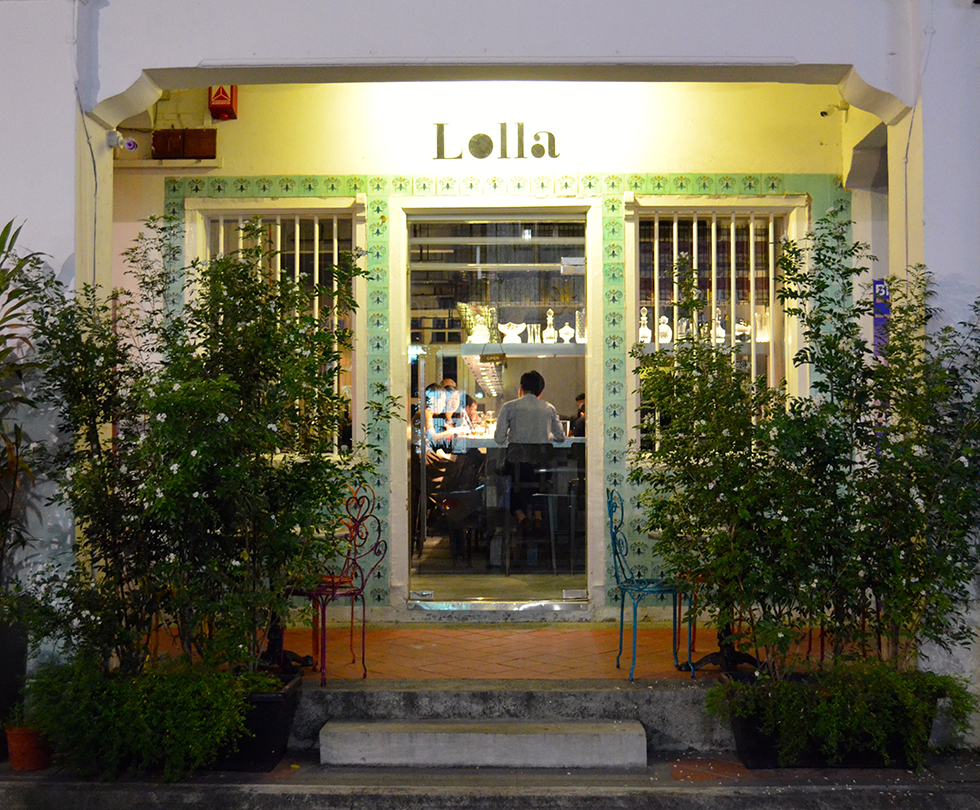 There are few city apartments which are as peaceful as mine. Although Club Street is one of Singapore's busiest nightlife streets, I can sit by my pool on a Saturday night and hear nothing but the waterfall.