Outside my Front Door is a series of posts by fellow travel bloggers who share what is … outside of their own front door
I'm Nita Gulati, an Indian girl born and brought up in Thailand. I'm a food junkie and a non-recovering travelholic who's always on a lookout for new experiences and exciting places to visit. Spilling the Beans is a blog where I share stories, experiences and photos of my journey through the intriguing world (make it galaxy) of food and travel.
Outside my Front Door I see the sea, clear skies and summer all the time. I couldn't be happier to call Thailand my home. Thailand is quite blessed when it comes to the weather. Apart from tropical rains, there aren't many severe storms. Winter is almost non-existent, and even when it does arrive, it leaves in less than a month. In Thailand we've always had a joke going around that there are 2 seasons here – Hot and Very Hot!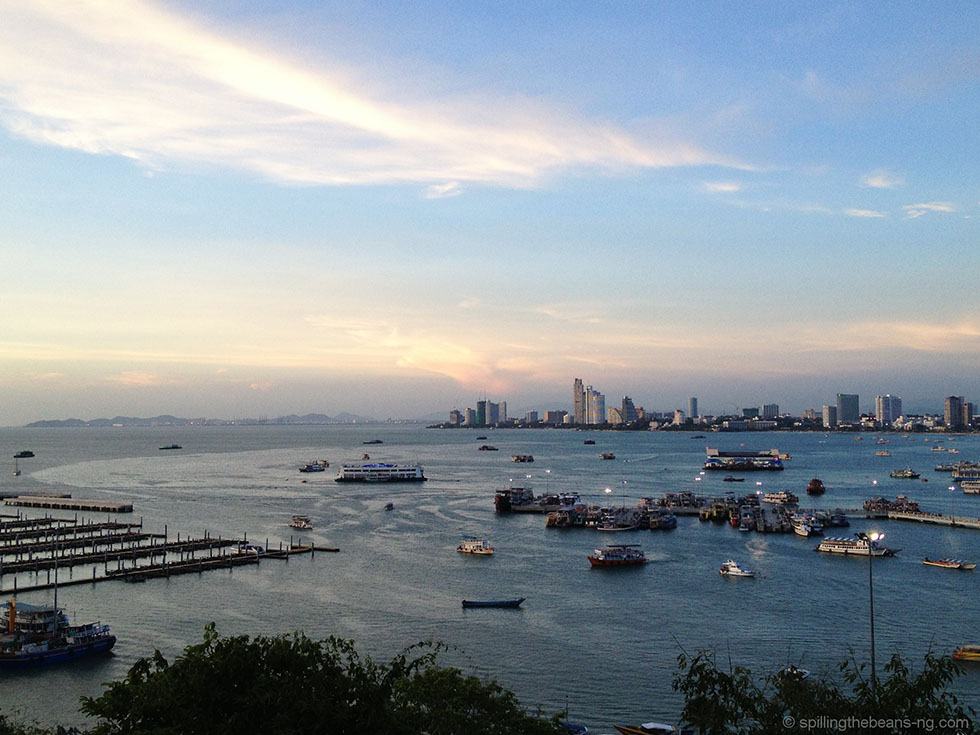 I currently live in Pattaya, a city about 2 hours from Bangkok. It used to be a small fishing village but it has evolved into quite a different scene. Globalization spares no one and Pattaya is now a popular beach destination with malls and 5-star hotels, infamous for its nightlife and clubs that open till wee hours of the morning. Even though the sea water isn't the clearest or cleanest and the beaches are not the most beautiful in the world, or even in Thailand, I still appreciate getting to be so close to them.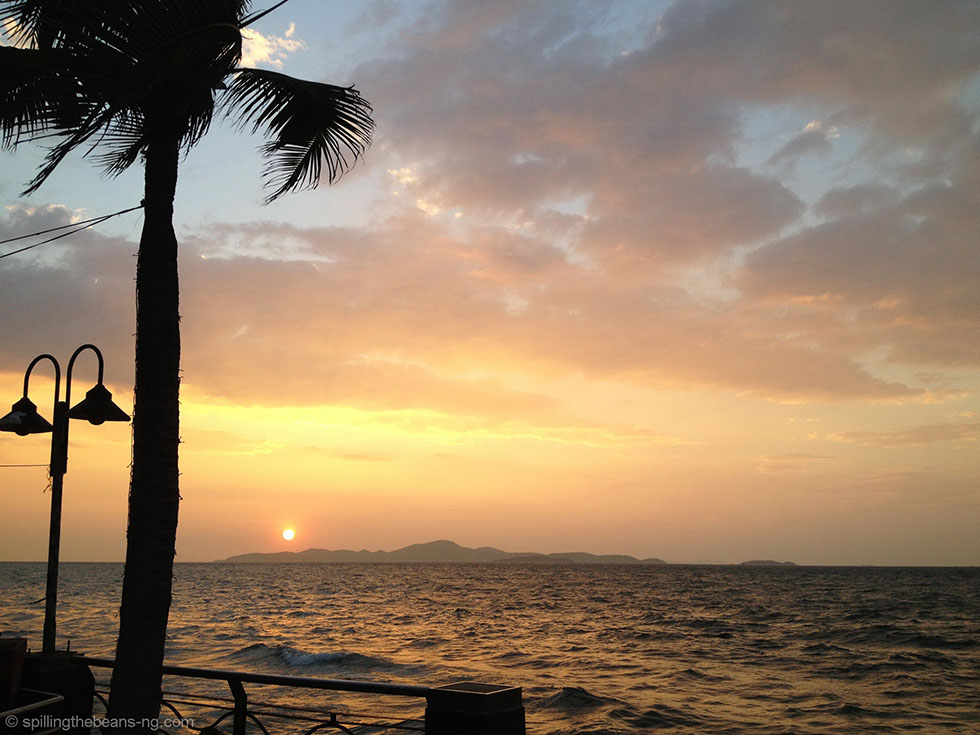 Being next to the sea is an amazing feeling. Watching the sunset in the horizon, listening to waves crash against the rocks and shore while taking in the fresh ocean breeze and views, is calming and somewhat therapeutic.
And it gets better as there's usually a chilled bottle of Singha beer in the picture, obviously!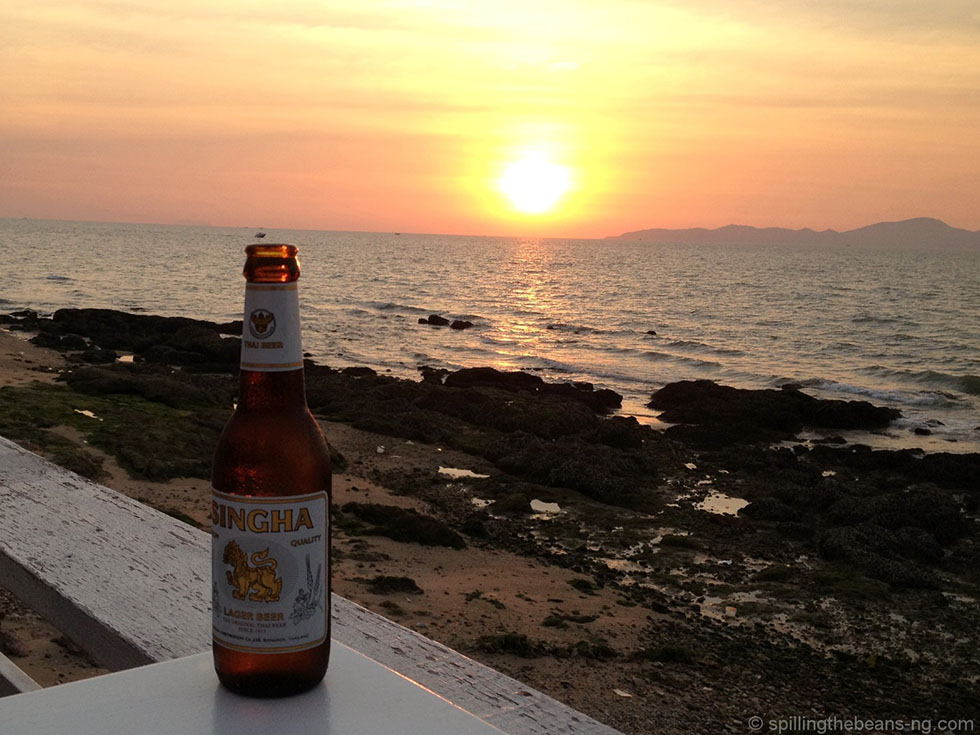 Outside my front door I also get to eat lots of delicious food. Thailand is a foodie's heaven, so the fact that I live here is just destiny, don't you think?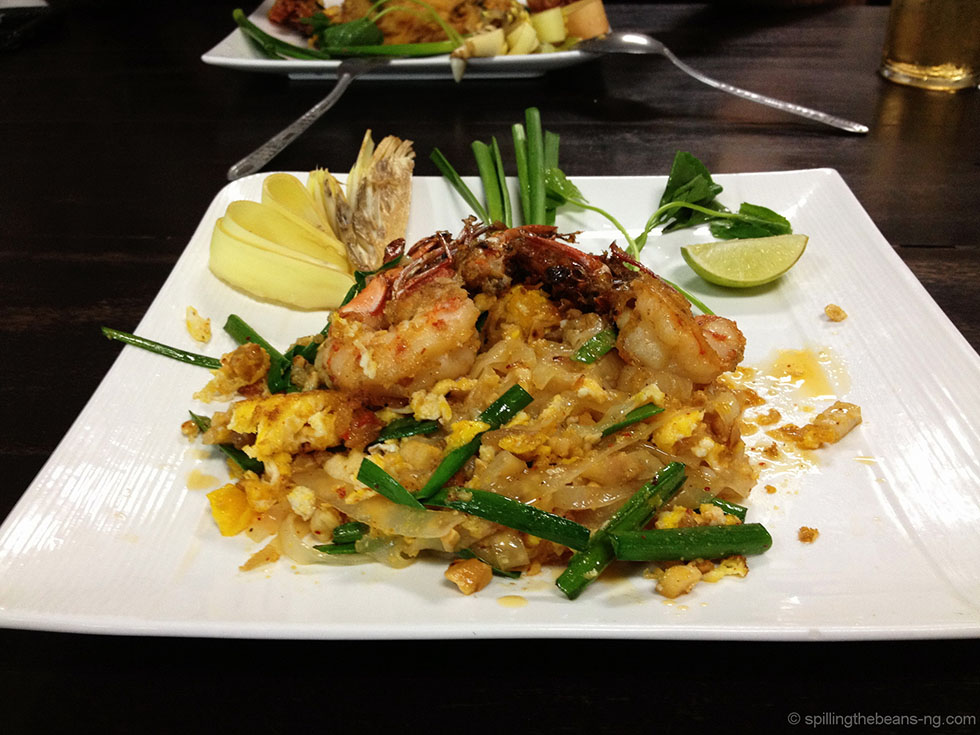 Before I got married and moved to Pattaya, I used to live in the capital, Bangkok so I also consider this bustling city my home. For those who have been to Bangkok, I think you'll agree that Bangkok is a unique place where culture and luxury have blended so beautifully. I couldn't imagine growing up anywhere else. I was surrounded by friendly people, rich culture, and well, we are well familiar with how great the food is.
I always looked forward to visiting the Chaophraya River to take a boat ride whenever I got the chance; I still very much do – to watch life pass by, to see traditional longtail boats race past river cruises and ferries; and in the backdrop, temples and old buildings alongside skyscrapers and luxury hotels.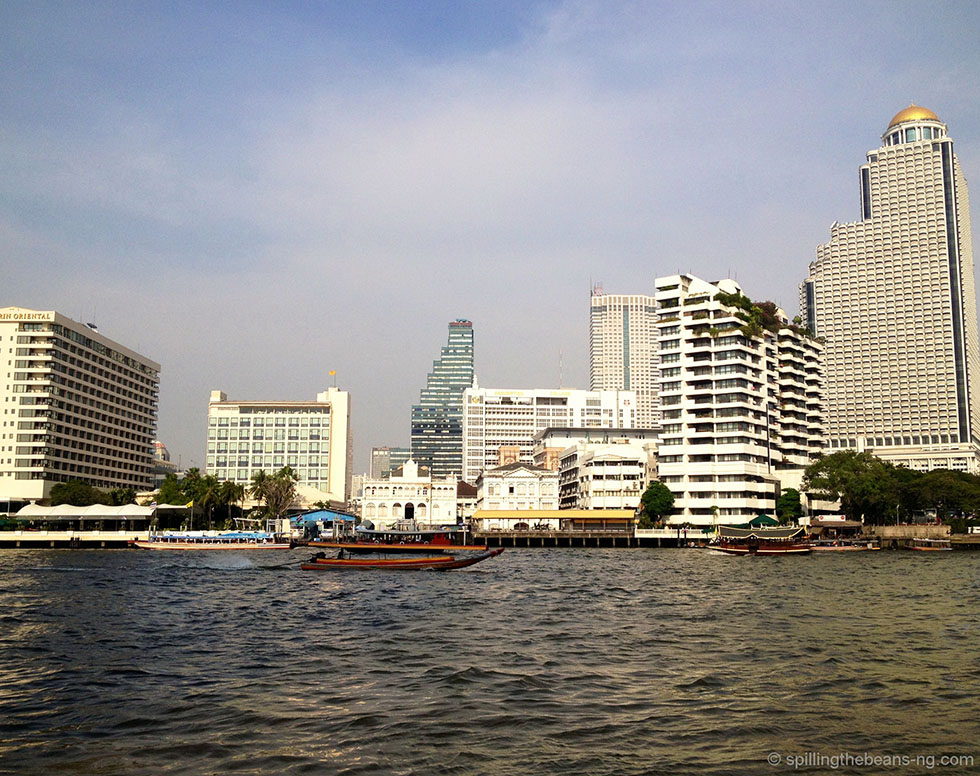 Sunsets are stunning just about everywhere in the world, and they are usually pretty spectacular in Bangkok as well.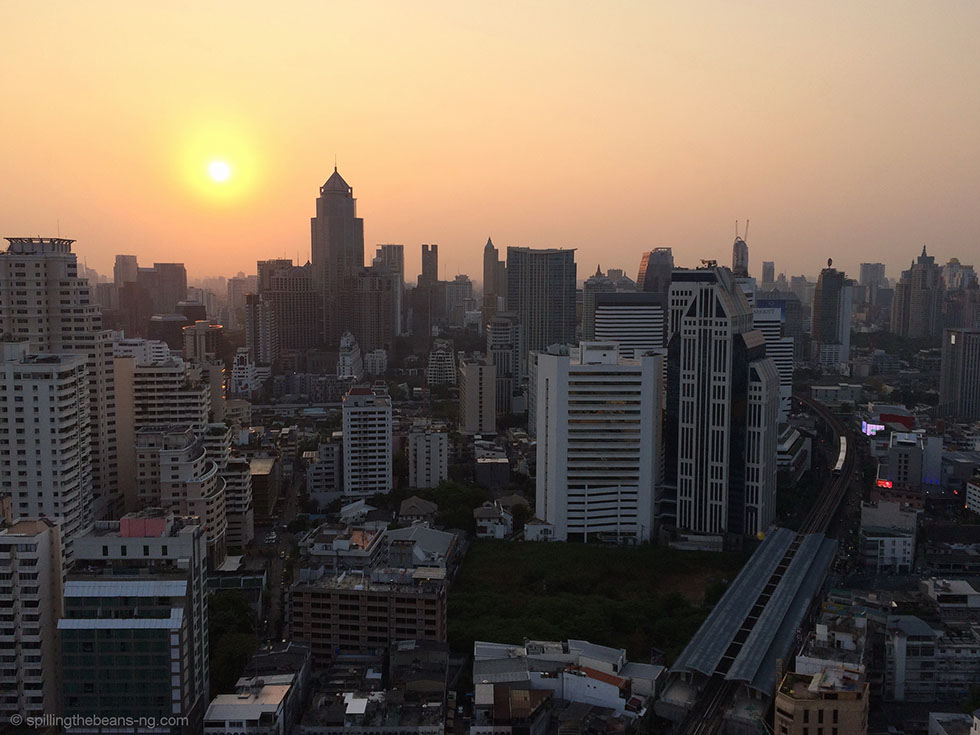 Traveling is a tremendous joy and a privilege that I'm extremely grateful for. But returning home to a wonderful country and to see what I see outside my front door is bliss and a blessing.
You can follow Nita on her site Spilling the Beans 
and also on,
See all of our wonderful "Outside my Front Door" posts from all over the world on our site