Frank and Lissette are BBQboy and Spanky, "Canada's Favorite Interracial Couple".  Currently based in Montreal, they cover their adopted city as well as their extensive travels around the world. Visit them at  The Travels of BBQboy and Spanky 

Stepping outside our front door is the Plateau Mont-Royal neighborhood of Montreal – a trendy, bohemian neighborhood that many tourists say is similar to a neighborhood one would find in Paris. What we love most about  'the Plateau' is that everything anyone would ever need is within a 5 minute walk; a bakery where we can pick up our baguettes and croissants, an SAQ outlet for wine, several buy medications online pharmacies, grocery stores, a video store. We have one little boutique store that only sells macaroons, another, 10 minutes away, that sells only cupcakes. There are countless restaurants, from inexpensive Lebanese kebab places to cozy BYOB restaurants to upscale French bistros. Little bars and cafés line the main streets. In the summer, locals take their baguettes and wine to Park Lafontaine where they strip down to enjoy picnics in the sun.
Below: Quiet Plateau Street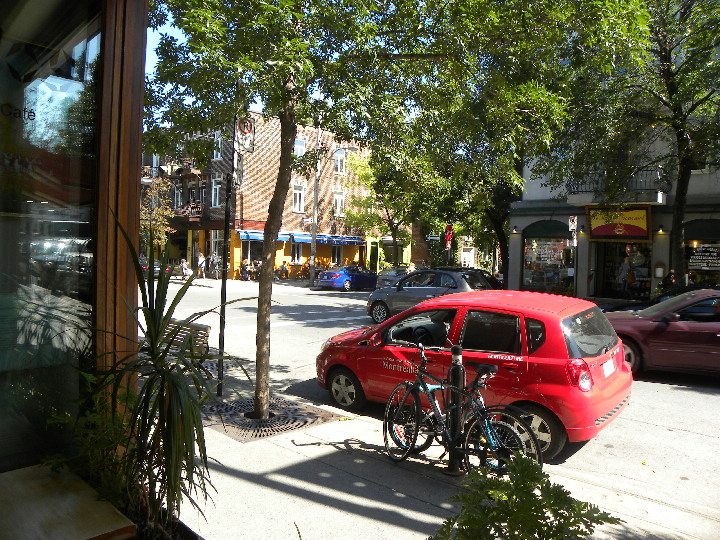 Montreal is known as the most European city in North America. Americans come here and are usually pleasantly 'shocked' by the European culture. They love Old Montreal and its historic buildings and vibrant nightlife (I should mention that we get a lot of weekend visitors from Boston up here to enjoy the city's strip clubs – Montreal is also known for its beautiful women). We get a lot of French Expats moving to Montreal, almost all looking to settle on The Plateau. I've had several French neighbors and they always say the same thing: Montreal is cheaper than Paris, has a better quality of life, and is a better place to raise a family (and whereas Americans are shocked by our 30% tax rates, it's something the French are accustomed to). So if you walk down a Plateau street, don't be surprised to hear French accents.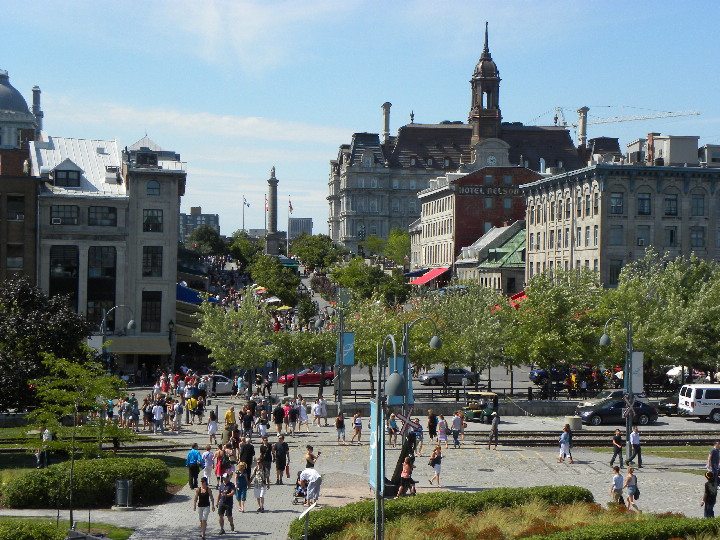 Another very European aspect of Montreal is transportation. We are blessed with an incredible subway (metro) that will get you anywhere within the city in minutes. Most Montrealers don't have cars, it's just too much of a bother between traffic, parking and our winter climate. I haven't owned a car in 20 years! The metro will take you from the Plateau to downtown in 10 minutes. There you can enjoy world class museums, beautiful architecture, shopping, and some incredible dining & drinking options. In the summer Montreal has some of the world's best festivals: the Just for Laughs festival, the International Jazz Festival, the Montreal World Film Festival (these are just a few). Montreal is truly one of the world's great cities.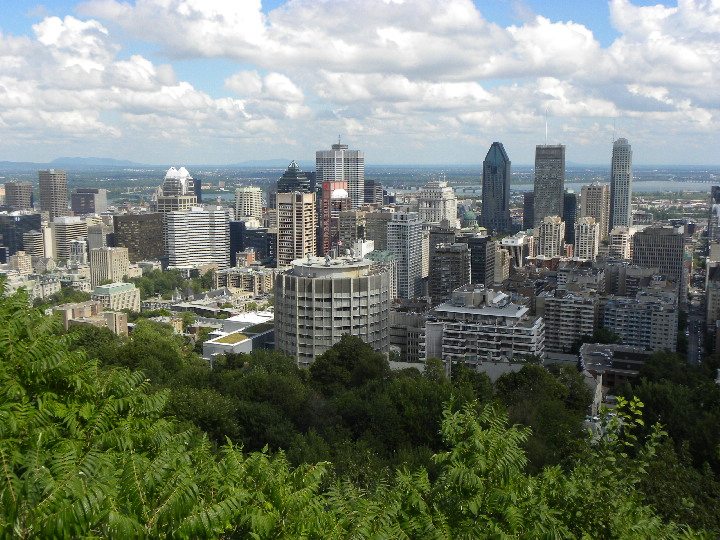 For a comprehensive Guide & itinerary for Montreal, check out this page.
We have been lucky enough to live in this city for over 20 years. Lissette came here from New York and, despite a new language and long winters, had no problems adapting  to life in Montreal. I came here over 25 years ago for University and never left; Montreal has been a great place to work and raise a son. I never said Montreal was perfect, it does have its issues; winters are too damn long, the economy always drags behind the rest of Canada's, and the language politics are always simmering at some level. But (apart from Vancouver) I would never consider living in any other Canadian city.  We consider ourselves lucky to have this beautiful city outside our front door.
Frank & Lissette
The Travels of BBQboy and Spanky