Living in the Northwest Pacific coast of Costa Rica means three things: lots of sun, daily wildlife encounters and a myriad of things to do. As small as this country is, 51,100 km2 or 19,653 square miles, you can find all kinds of activities for every person no matter what part of the country you are in. Located around 10 degrees north of the equator, you can imagine that many people come here for outdoor adventures or to simply relax and the Guanacaste province has the perfect combination of both.
Playas del Coco
Playas del Coco is a small but busy town located in the Gulf of Papagayo and one of the main appeals of this beach is the mix of a family friendly and party atmosphere.  Although there are "prettier" beaches in the area, what we love about Coco beach is the peacefulness. If you want to find out more about Playas de Coco from local people who know this town very well, then read this very handy guide right here.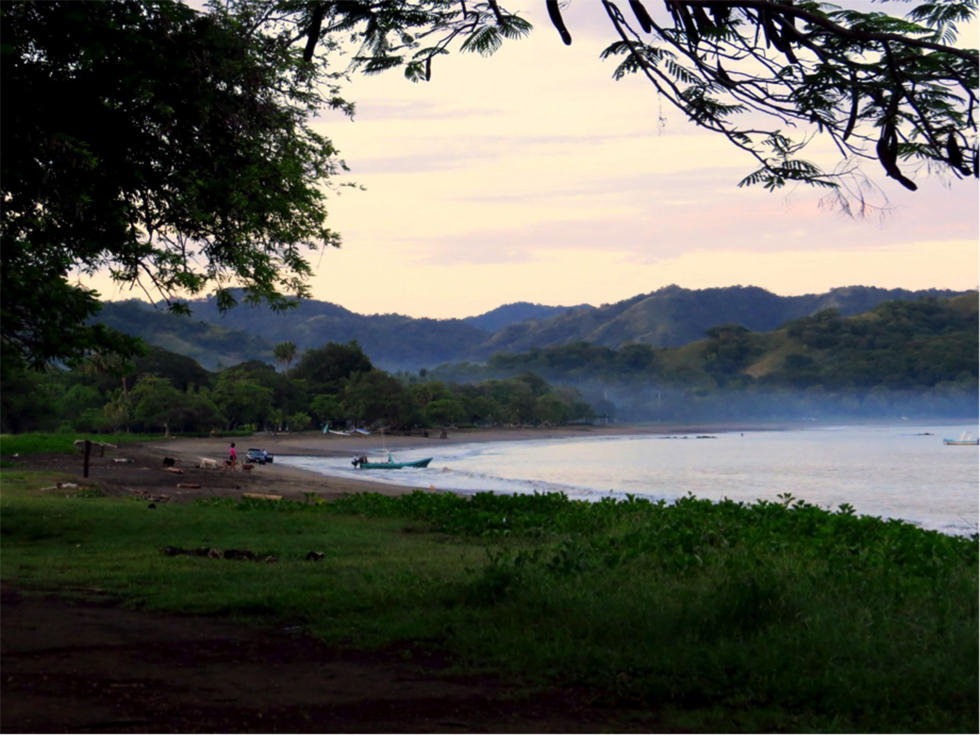 (sunrise at Playas del Coco beach)
After a long day of work and being in front of the computer, there is no better way to wind down and release any stress than going for a walk to the beach and bathing in the waters during the late afternoon. You'll most likely run into someone you know since Coco's such a small buy cialis tadalafil online town, have a short chat with locals or just sit on the beach, enjoying the tranquility of it all. Every day is a different when it comes to la puesta del sol, or sunset, especially when you're in the ocean, floating under a colorful night sky.
 Rincon de la Vieja
For all small town residents, it's refreshing to step away from the intimate surroundings and enjoy something different than the beach once in a while. Just an hour drive away is Rincon de la Vieja, one of the most visited national parks in Guanacaste where you can partake in all sorts of activities including hiking, ziplining, hot springs, and horseback riding.
Many of these activities are combined into one day where you'll find yourself flying through the canopy in the morning, river tubing in the afternoon, holding boa constrictors after lunch and relaxing in the mud baths in the evening. Hiking is always a must do for the outdoor adventure lover where you can catch glimpses of monkeys, snakes, and even wild pigs. Bring your water shoes because many hikes pass by or end at waterfalls where you can climb underneath to feel the power of nature on your shoulders or bathe in the calm pools downstream.
Costa Rica has so much to offer for every visitor and everyone who comes, falls in love. You won't be satisfied with just laying on the beach during your whole trip as you'll be overcome with the urge to explore. Even those of us who live here discover new things to do and places to see all the time and the list just grows and grows. From the extraordinary natural beauty to the incredible diversity to the rich culture, all one needs to do is step foot in Costa Rica for one day and they'll be wanting to come back for more.
Yeison and Samantha
MyTanFeet – Travel Blog
Thank you to Yeison and Samantha of My Tan Feet for sharing what is outside of their Own Front Door. Regards, Paula and Gordon