Pad Thai or Tom Yum in Thailand
Which would you choose?
Pad Thai, Tom Yum, Pad Thai, Tom Yum – which one do I choose to feature on #TastyTuesday? I have to go with my all time favourite as soon as we hit Thailand and how I judge whether a Thai restaurant anywhere else in the world is any good.
Tom Yum soup it is. I love Tom Yum Gai but I also love Tom Yum Goong, so now I am trying to decide between the two. I can actually do both, as the base is the same really. Tom Yum Gai is a hot and spicy soup with chicken and Tom Yum Goong is the hot and spicy soup with prawns (or shrimps). 'Goong' means prawn and 'gai 'being Thai for chicken.
The Cuisine of Thailand
Thailand is rightfully renowned for its excellent cuisine. The whole country is awash with fresh produce, beautiful food aromas (some of the other smells aren't necessarily the best) and locals cooking everywhere. I mean anywhere – as you will see people pedalling on their bikes with a little BBQ set up on the handlebars and people pulling along umbrella covered stalls on wheels.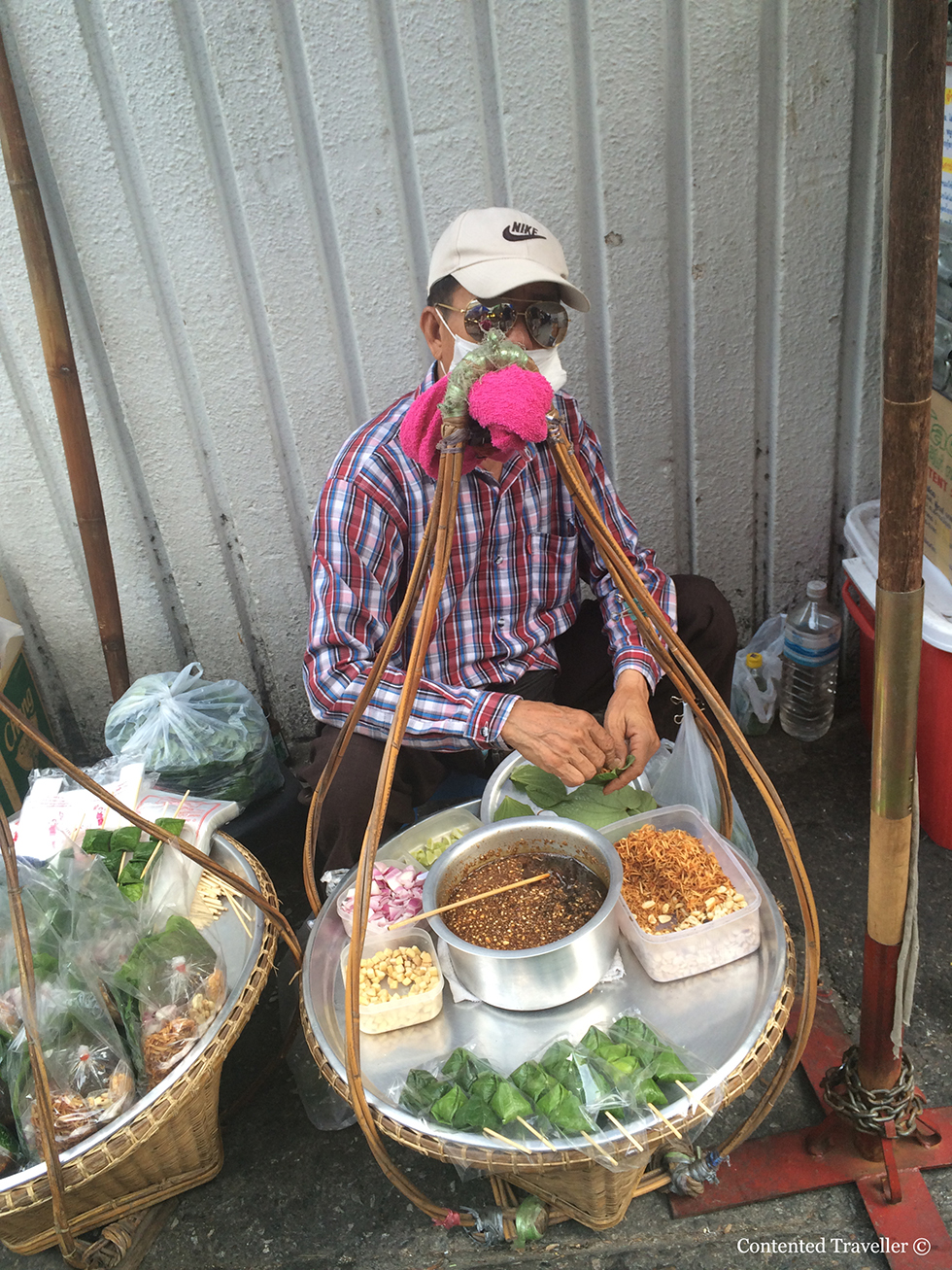 Anywhere you are in Thailand, you will not starve, as the food is fresh, cooked quickly and is exceptionally cheap. We tend to look for where there are a lot of local Thai people eating and that is what we will choose. We have not been disappointed.
Street Food
Street food is very good but also interestingly, eating in super market complexes is very normal and still guarantees great food. When we end up at some technology mall as we always seem to, then a place like Pantip Plaza has innumerable choices of food to keep me entertained. You can watch many dishes being cooked in front of you and marvel at the skill and time efficiency and also try to garner some cooking hints. It is here also that you will get a really good Khao soi, a northern-style curry noodle dish. There are also many different sweets or deserts that delicious.
This is a very ordinary video I took while my lunch was being made, noting how quick and efficient the cooking is. FYI – delicious
Back to Tom Yum, both soups are made with a very clear stock to which herbs, lemongrass, galangal, kaffir lime leaf, galangal and prawns or chicken are added. The soup is normally seasoned with fish sauce, lime juice and chillies. Herbs are then added. In my opinion, and Gordon's also, the hotter the better. Why I like Thai food so much is that they have a total handle on the sweet, sour, salt and bitter, and it does take a good palate to get these flavours right. Yes, I watch Masterchef.
The herbs are fresh and are generally coriander and Thai basil. Thai basil is also known as holy basil or ka-prow and has a different taste than Italian basil so is necessary for an authentic tom yum.
And the winner is ..
I don't think that it really matters what you eat in Thailand, but my recommendation is tom yum gai or tom yum goong … or even pad thai.