"You only earn karma points for unselfish deeds. Not for premeditated acts of point scoring" .... Gordon Arthur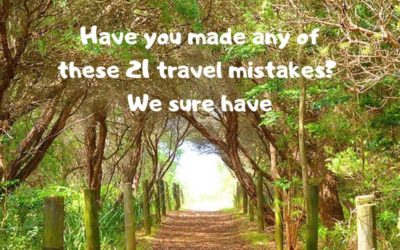 Of course, we all make mistakes in organising our travels, but Do You Make These 21 Travel Mistakes? You really shouldn't be making these, seasoned traveller or not. Ye…
read more
We love experiencing a country, city or place by connecting to its history, people and culture.
We know that today's traveller seeks experiences, because that is what we also do.
Find out more about us right here
Working With Contented Traveller

Contented Traveller is read in 130+ countries. Our readers are modern, open-minded and socially responsible individuals with a very strong interest in travelling, cultural destinations and looking for something that is unique.

Contented Traveller is a Travel Business. As such we like to work with other businesses on mutually beneficial projects.We have worked with many travel companies, hotels, tourism boards to bring the latest travel trends to our readers.