Peru  is a country in South America, where the old and the new work in total harmony. Why do all of our family and friends want to go back to Peru? It would appear that the country attracts many return visitors because of its diversity.
Where is Peru?
Peru lies on the west coast of South America. It is on the Pacific Ocean and just south of the Equator. Peru means land of abundance, according to the Quechua Indians.  Peru is synonymous with Machu Picchu and the Inca civilization, which was destroyed in the early 16th century by Spaniards, who built an empire on Peru's gold and silver.
Why People Want to Visit Peru
I asked some of them to explain in a few words, what Peru meant to them? The general consensus was that history, culture, food and friendliness, went close to explaining this beguiling country. The one that we liked a lot was 'soaring, dancing and laughter'.  Peru has a huge impact on people who cannot speak highly enough of it, and understandably want others to know more about this unique destination.
Peru is Machu Picchu, the Incas, the strange geoglyps of Nazca and the old ancient city of Chan Chan. These are outstandingly beautiful sites, steeped in history and legend, which are not to be missed. Peru however is more than that.
Photo by David Stanley
It is where the old and the new blend together in harmony to create a dynamic, diversified and fascinating destination.
Peru is where you can see the various indigenous cultures at work and at play and revel in the lifestyles, festivals and cuisines of this country. It is also where you find enclaves of other ethnic cultures all living harmoniously in this South American country.
Photo by Shawn Harquail
The People of Peru
Peru is a lot about hospitality. People are treated as welcome guests, and the food is a major draw card. The people of Peru know how to cook, eat and to entertain. Catching one of the many colorful festivals really enhances this experience.
Peru has always been a land of hidden treasures and it remains so, but now people are discovering more and more of this beautiful fusion of the old and the new.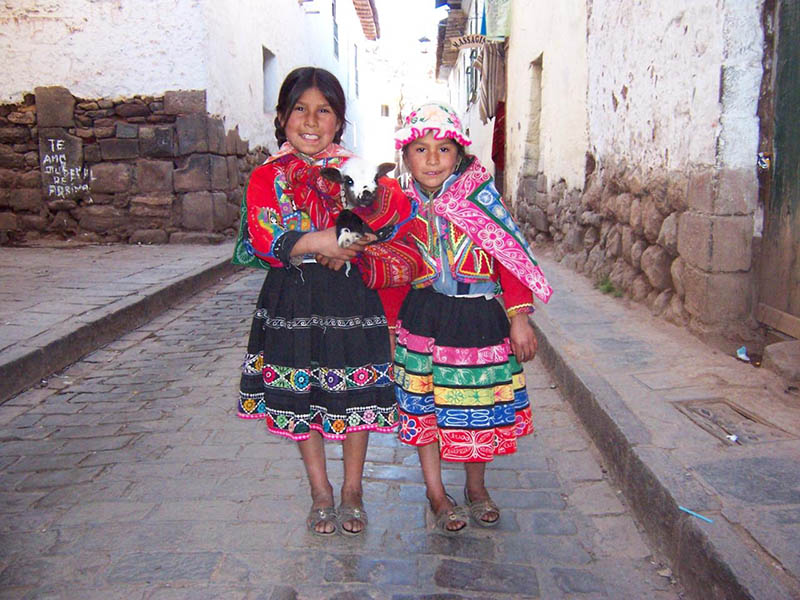 Photo by Ian Armstrong
When you visit Peru, you are going as their guests and not as tourists, as Peruvians welcome all people to embrace their absolutely charming country.