In a quite frank account we are going to look at the good, the bad and the ugly in Phnom Penh, Cambodia to show you that this is a city that is worth visiting, regardless. I had decided that I wanted to go to Phnom Penh, Cambodia, because I had sat next to some people from there when I went to Vietnam on my first solo trip and they were very nice people. I suggested this to Gordon and he felt my parameters were fairly strong, so agreed.
About Phnom Penh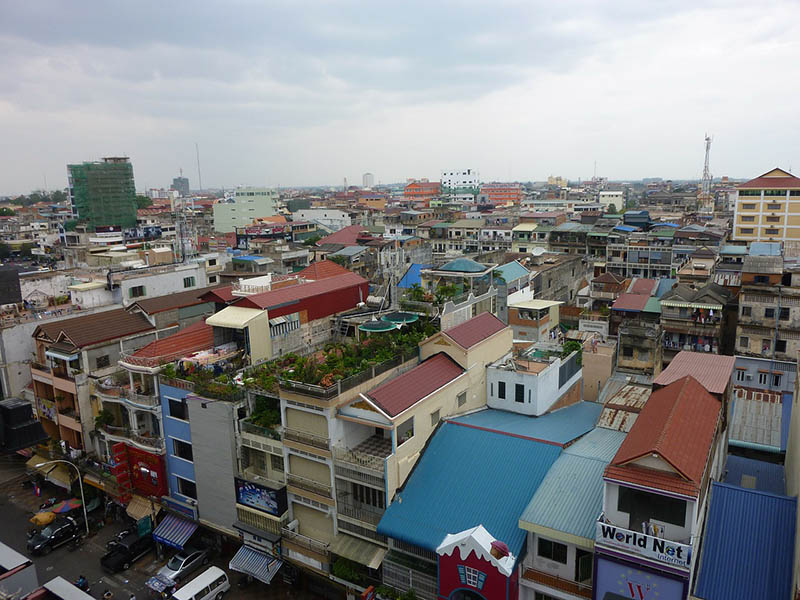 Pronounced 'per-nom –pen' not 'nom-pen', which we found out while we were there, is an interesting city. As the capital city of Cambodia, Phnom Penh was immeasurably affected by the Khmer Rouge regime. The Cambodian people and the peoples of Phnom Penh were subjected to total atrocities during this quite recent reign from 1975 – 1979, where during this short chapter, the country was devastated by Pol Pot's reign of terror.
But .. if you want to see a living example of resilience, of people who have been to hell and come back with such a positive attitude, then Phnom Penh is a good place to be humbled by.
Phnom Penh – the good, the bad and the ugly
The ugly of Phnom Penh, Cambodia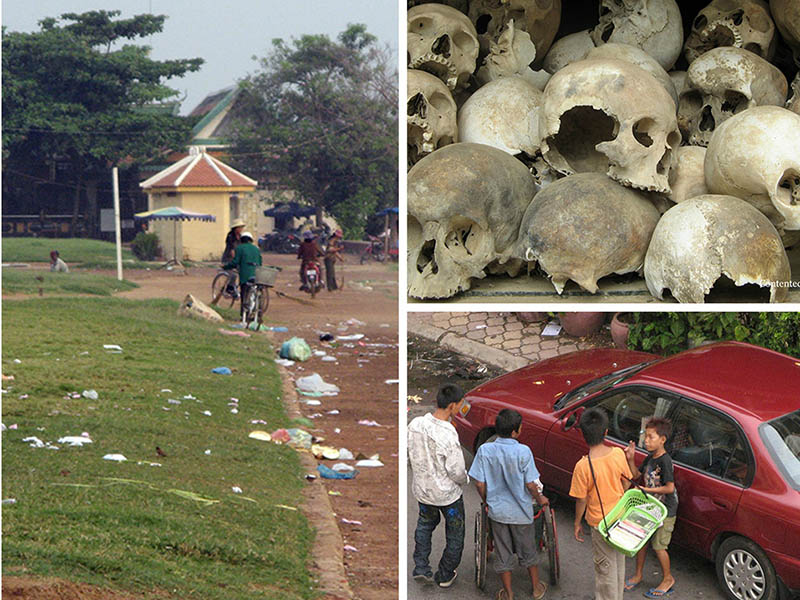 I have no intention of sugar coating some realities. The place is not clean. It is filthy with plastic bags strewn all over the place. In fairness these are cleaned up overnight but is littered within seconds of people waking up. There are beggars everywhere, and there are people without limbs all around eking out an existence. Yet understanding how all of the people were affected by the atrocities of the Khmer regime is paramount in dealing with this onslaught of sadness and confrontation. Understanding this gives over to pride that they have been able to get past this and to be able to continue to showcase a country of great interest.
The bad of Phnom Penh, Cambodia
As there is no denying the atrocities that the people had endured, we didn't want to – but we knew we had to go to The Killing Fields and to Toul Sleng Museum pretty much straight away. These are very very confronting places that I don't know that I have ever gotten over, but then the people of Cambodia and of Phnom Penh have lived this literally and still do in many respects as every family was affected. However, it makes you appreciate so much more how very stoic and resilient they have had to become in order to survive.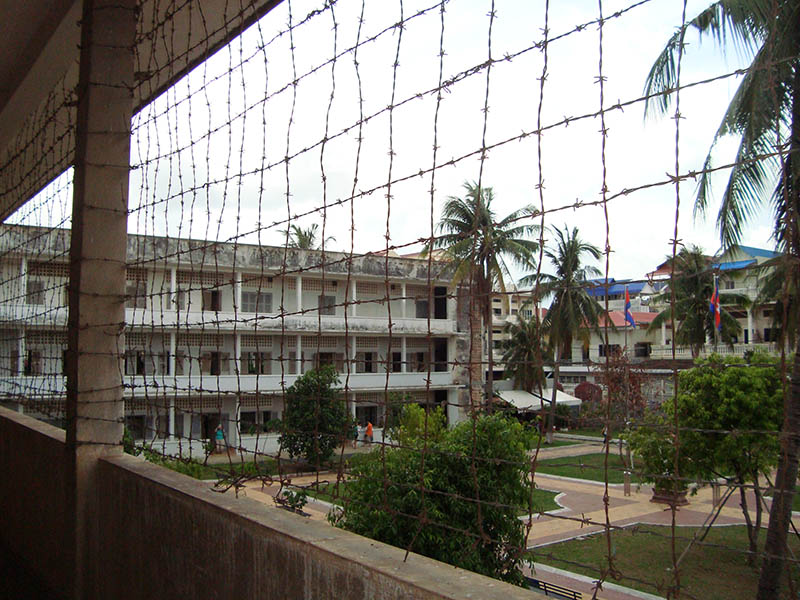 The Killing Fields are very difficult to visit as about 17,000 men, women and children were detained and tortured and then taken to the extermination camp of Choeung Ek, The Killing Fields where the skulls of the people are on display. They were often bludgeoned to death to avoid wasting precious bullets. The Tuol Sleng Museum was once a school where the atrocities committed defy both description and understanding. Yet to have some type of understanding is to understand how very far these people have come. Every single family in Cambodia was affected by the Khmer regime, and not one family did not lose a loved one.
The resilience and stoicism
When we were at a café or anywhere, I looked at the people thinking, you lost someone and in a very bad way. How do you cope? But they do; and this is why visiting Cambodia is a way to accept how very lucky most of us are and to also be in a little awe of their ability to come back from all of this.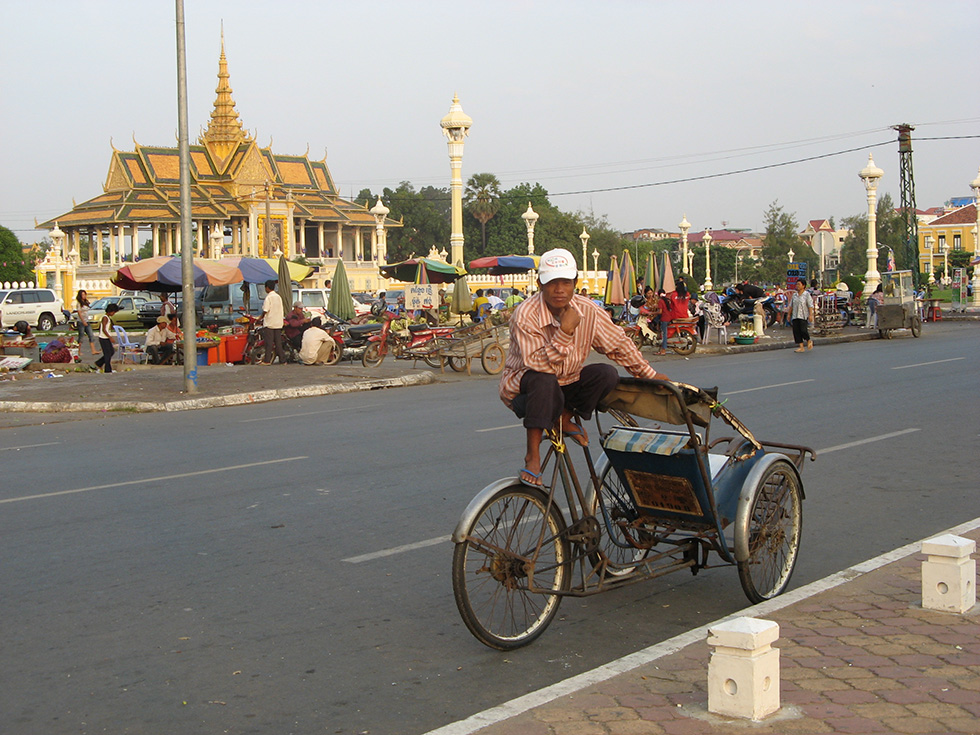 The good of Phnom Penh, Cambodia
The people of Phnom Penh
The people of Phnom Penh are happy and friendly people, the culture is exciting and the food is amazing. They are examples of living through adversity, which is not even a close enough word to describe what they have come through. I was amazed at just how pragmatic they were, and whether this is a method of survival well so be it; they are really lovely decent people, much like the ones I sat next to on the plane who were the catalysts for us coming here.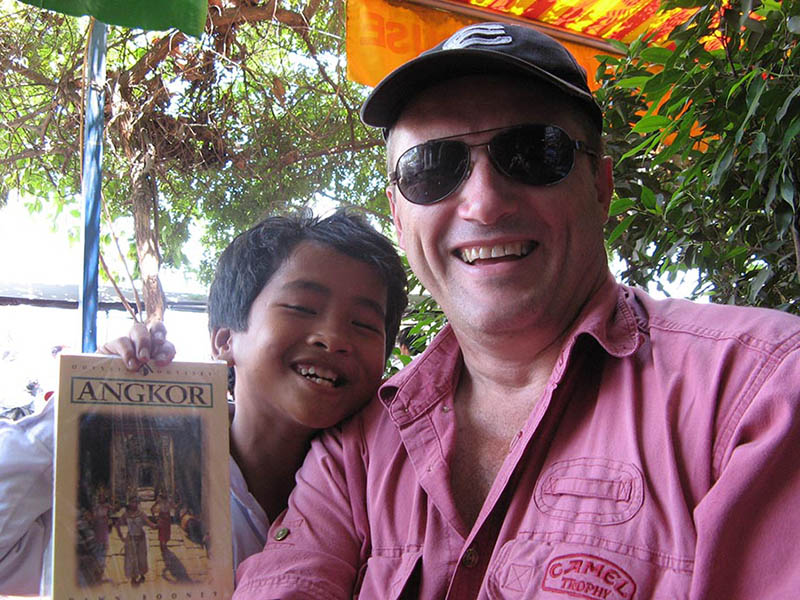 Exercise in Phnom Penh
We woke early each morning to watch the Cambodian people doing their stretching exercises wherever. This amazed us we watched older men and women stop in the park and do their stretches and their exercise routines. We walked over to the Mekong riverbanks to the masses of people all harmoniously doing tai chi and other exercises, which was an amazing. No matter what age people all over Phnom Penh do this morning exercises as the sun rises.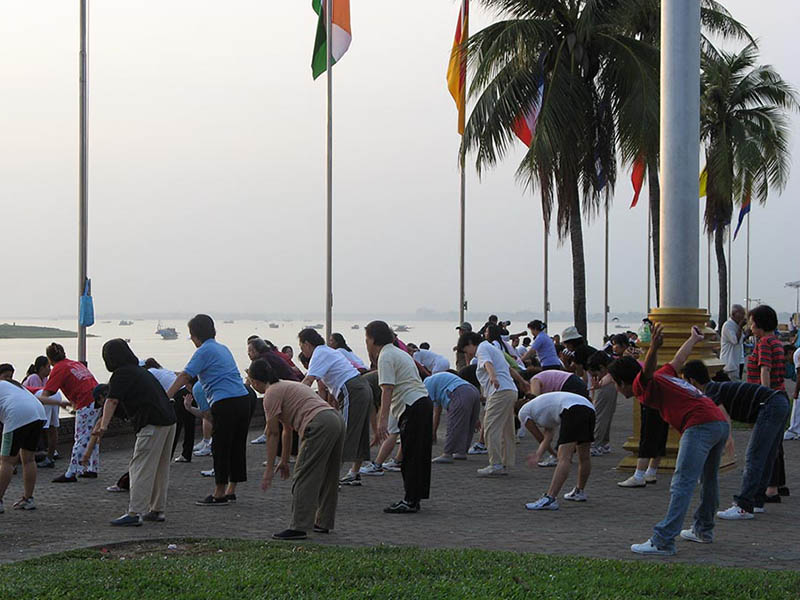 Traffic in Phnom Penh
The traffic is non stop and watching how many people can fit on the back of a motorbike or in a truck is fun. Getting a motodop, which is what Cambodians call motorbike taxi drivers, to show you the sights is an experience as you duck and weave through congested roads. It is an adrenalin rush and shows how much fortitude you have.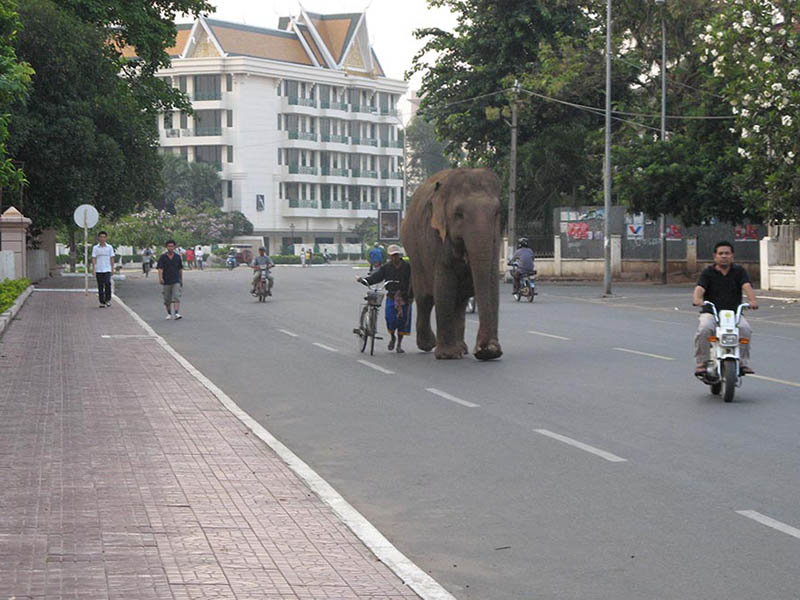 Take it easy in Phnom Penh
Wear your PJ's all day. The Cambodians do, and I would love to know why but that is what many do. Feel free to have a sleep wherever and whenever you want and if you see an unoccupied hammock of which there are many, hop in and have a snooze, which is what the people do.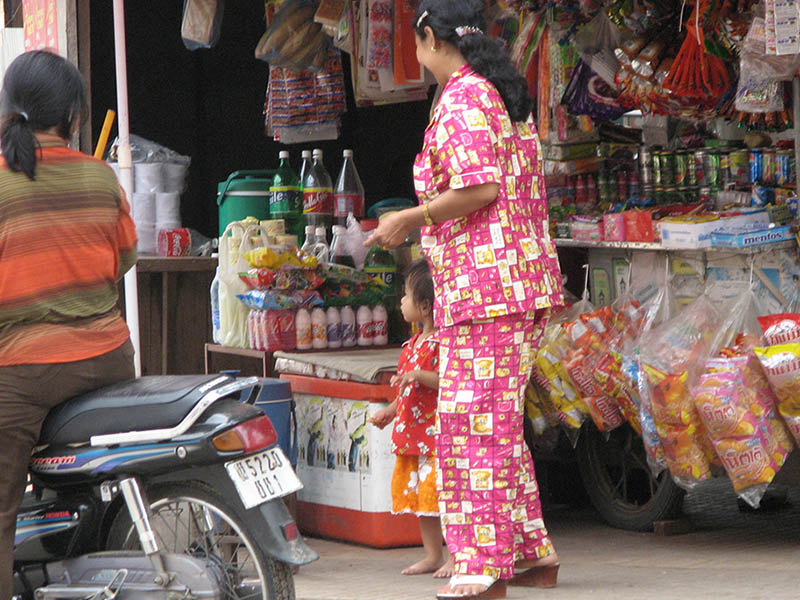 Food in Cambodia
Food is important and Cambodian cuisine is amazingly good. Try the national dish of amok. It is not dissimilar to red curry. Amok is steamed with an egg yolk in it to help the curry coat each piece of meat or fish. Wash this down with a beer, which is cheaper than water or an iced coffee from a plastic bag, which is extremely refreshing in this humid climate. If you are up to it, try some of the different dishes of Cambodia, like fried cockroaches.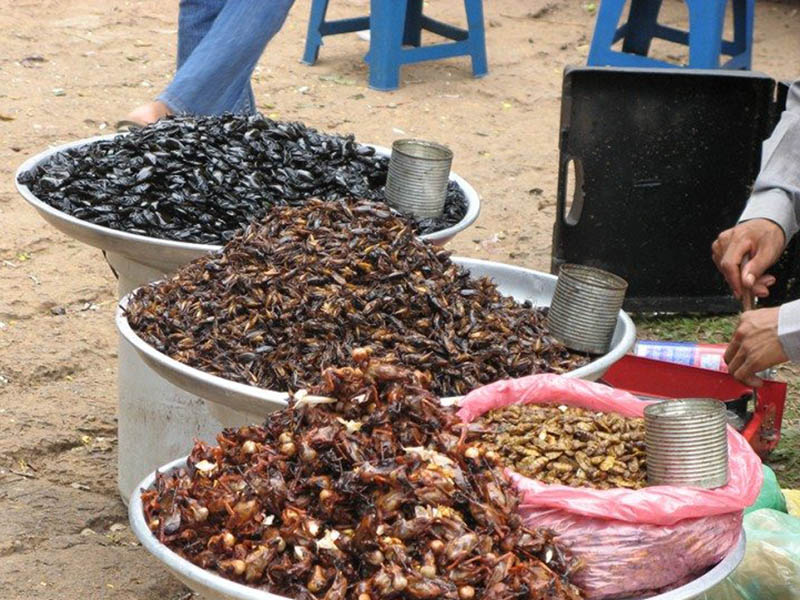 What to see and do in Phnom Penh
Phnom Penh is home to the Royal Palace, and the National Museum, which is one of the best museums that we have been to. Here you can see the true history of the country. There are many markets including, Central Market, the Russian Market and the Old Markets and O Russei, the most modern of them all. All are great and worth going to for the sheer colour and the frenetic pace at which Phnom Penh operates.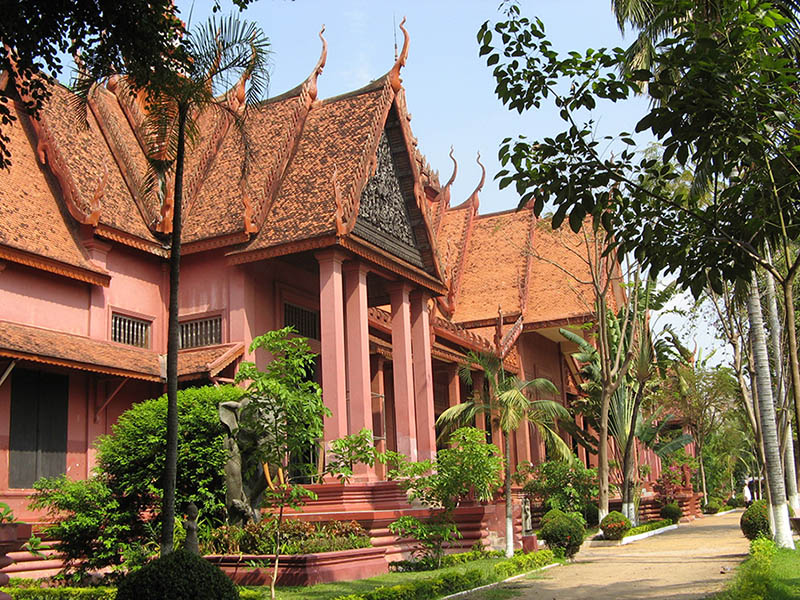 Wats in Phnom Penh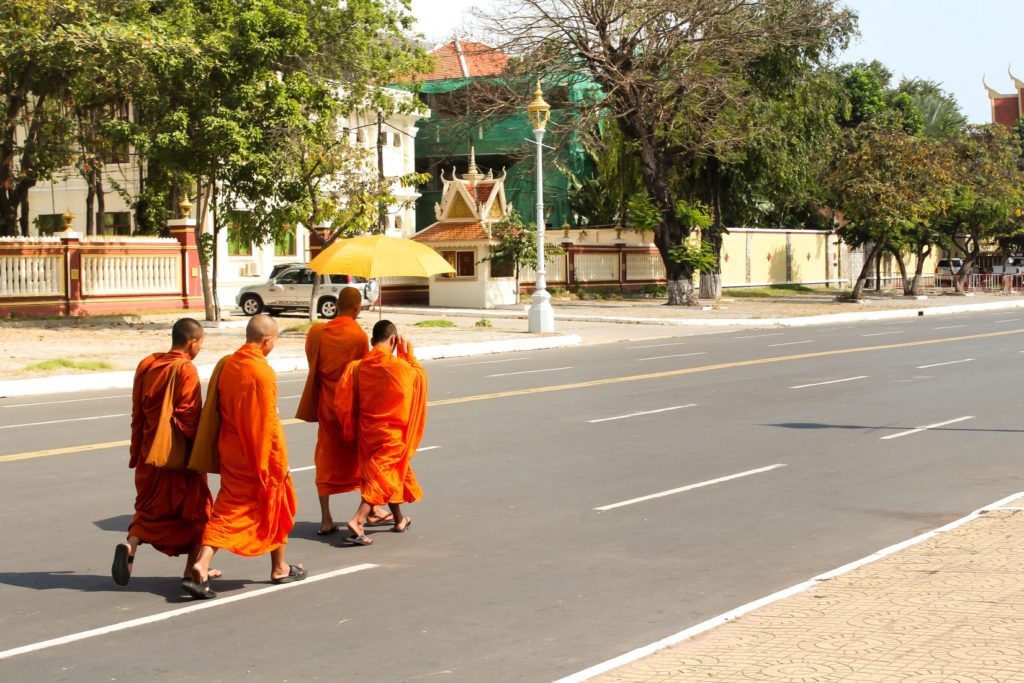 There are quite a few Wats or temples to visit, as Buddhism is the major religion of Cambodia. It is not uncommon to see the saffron robed monks walking around. Wat Phnom is set on top of a 27-metre-high artificial hill, and is the capital's tallest temple and a gathering place during the annual Pchum Ben, the festival of the dead as well as a gathering place for local people at all times. We are unsure as to what was happening when we went up, but there were crowds with balloons, picnic baskets and generally having a great time.
Not getting a massage in Phnom Penh would be wrong, as they are very skilled at this and it is a very easy way to relax.
So do not discount Phonm Penh when you go to Cambodia, despite the bad and the ugly – the good outweighs all of this.