This week we look at Prague in our Outside my Front Door series of posts by fellow travel bloggers.
Tracy A. Burns became fascinated with Prague, the Czech language and Czech culture in 1991, when she first visited Czechoslovakia as a tourist. That same year she moved to Prague. She moved back to the USA in 1995 and spent two years there, yearning to be back in Prague, the only place that had ever felt like home. She moved back to the magical city in 1997 and continues to live in Prague, where she writes, edits and proofreads.
Prague: My Home
By Tracy A. Burns of Tracy's Travels
She has published in three languages – English, Czech and Slovak. Her writings in English have appeared in The Washington Post, Czech Business Weekly, The Prague Post, Prague Leaders Magazine and the academic journalKosmas, to name a few.
Her stories, feuilletons and essays in Czech have been printed in Reflex, Listy, Lidové noviny and numerous other publications. Her articles in Slovak have been published in the daily SME, for example. She is also a contributing author to the book The Arena Adventure (Arena Stage Press, 1990). She has edited an art catalogue for Prague's National Gallery as well. Her hobbies are writing, traveling, doing pilates and reading mysteries or works of Czech and Slovak literature.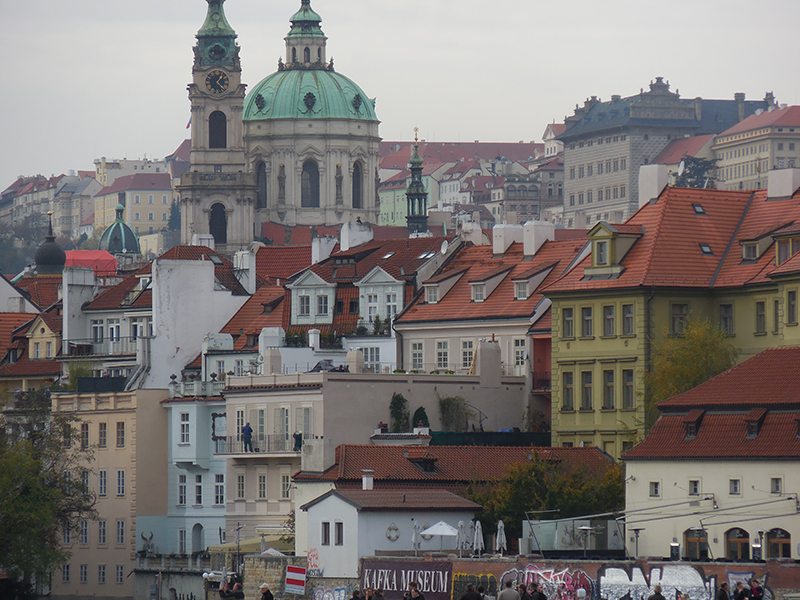 During November of 1989, I was studying English at Smith College and didn't give a hoot about drama. My mother, however, worked as a theatre director in a junior high school and was very interested in plays from Czechoslovakia.
One night around midnight, while I was fast asleep in my dorm room, the phone kept ringing. Someone has died, I thought to myself. Why else would I get a call so late? Nervous and dreading the conversation to follow, I picked up the receiver. "Hello? "
"Tracy, something has happened! " It was my excited mother.
"Who died?" was my immediate reply.
"What are you talking about? No one. "
"Why are you calling me at this hour? In the morning I have a difficult exam in American poetry. I want to go to sleep! "
As usual my mother didn't listen to me. "I just heard that there's a revolution in Czechoslovakia, and it's headed by a playwright! Surely you know the name Václav Havel!" She spoke with great enthusiasm, as if she had just won the lottery.
"You wake me up at midnight because some guy named Harvil is leading some revolution? "
"Not Harvil! Havel!" She shouted in the same tone she used to reprimand me for not eating my vegetables.
"Harvil. Havel. Mom, I don't even know where Czechoslovakia is! Tomorrow I have to know all about the poetry of Emily Dickinson and Robert Frost!"
"Czechoslovakia is in Europe," my mom explained, as if that clarified everything.
What was the big deal? "Great! Goodnight!" I quickly put down the receiver and soon fell back asleep.
Some months later, the beginning of 1990 to be more precise, I changed my major from English to theatre. One day a drama professor stopped me in the hallway of the theatre building. "We need a dramaturg for Havel's play, The Memorandum. I'm directing it. Interested?" At the time I didn't even know what a dramaturg was, and it sounded like something either frightening or boring. (Later I would concentrate on dramaturgy.) Still, I answered, "Of course." These two words determined my next 23 years.
At that time I had no idea that President Havel had declared an amnesty that freed two-thirds of all prisoners in Czechoslovakia. I didn't have an inkling that Havel had visited Germany in early 1990, making his first presidential visit to a foreign country. I wasn't aware that the Dalai Lama had visited Havel in Prague during the first days of February, and I certainly didn't know that Havel would soon be going on his first trip to the USA as president.
I hurried to the library, where I found Czechoslovakia on a map. It seemed to me that it was so far from Massachusetts, where I was studying. I began to read a lot about Czech theatre, about Václav Havel (by this time I knew his name well) and about director Jan Grossman, who had directed Havel's plays and had been forced to direct outside of Prague and abroad under Communism because he did not support the totalitarian regime.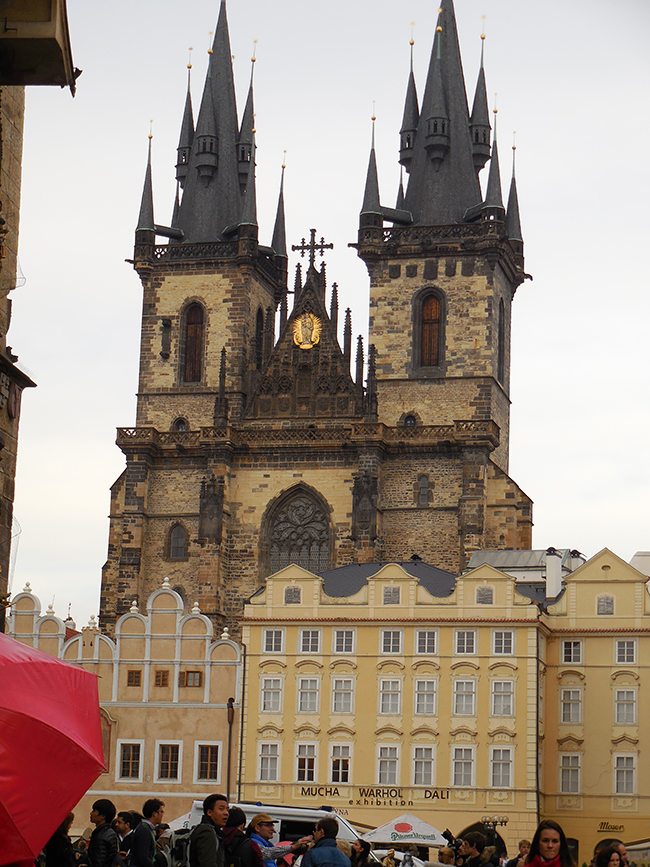 I was most fascinated by the 1989 Velvet Revolution and Havel's past. I read about Havel being jailed in Ruzyn?, Pilsen-Bory and He?manice prisons, his interrogations with the police and his bouts of illness. I also read in newspaper articles how the students of Prague generic cialis tadalafil best buys helped overthrow the Communist regime November 17, 1989 with their march from Albertov to National Avenue on their way to Wenceslas Square – they were commemorating the death of Jan Opletal, who had been killed by the Nazis – and how the riot police brutally attacked them.
I even gave lectures to Smith alumnae about Havel and the Velvet Revolution. I talked about the fabricated reports that student Martin Šmíd died because the police had beat him on that first day of the revolution. I also spoke about the police using violence against the students when they reached the Botanical Gardens and how the authorities beat and tortured Havel's friend John Bok. The jangling of keys. The crowd erupting in slogans. I didn't forget to mention the citizens' organization, the Civic Forum, created in Prague's ?inoherní klub Theatre November 19. And I certainly didn't leave out how almost a million people came out to the demonstration on Letná plain November 26 to listen to Havel and others speak. I couldn't get enough of this stuff – I felt so passionate about the subject. Just think! Some of my ancestors came from this land! Someday I just had to see Czechoslovakia with my own eyes!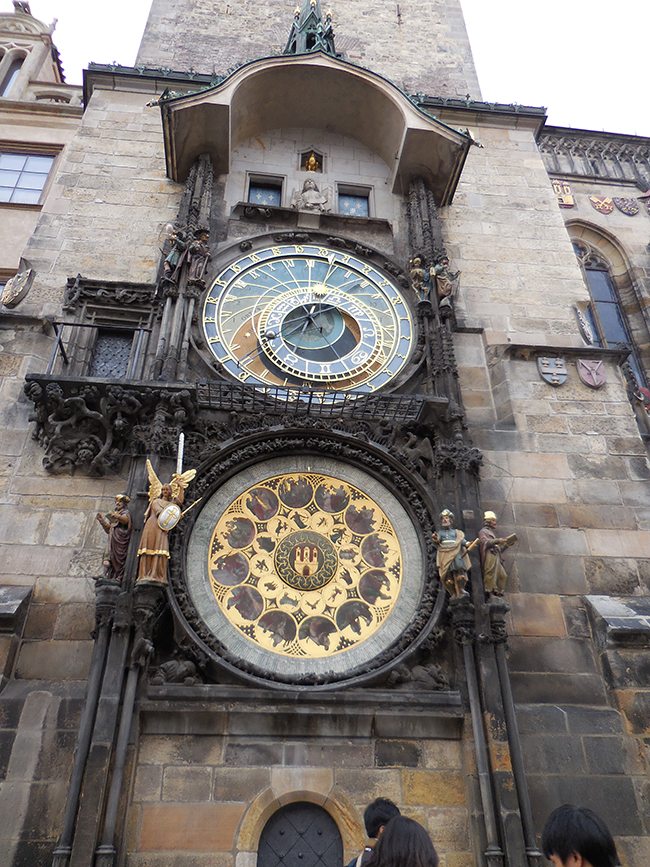 Not long before my graduation, I won a school playwriting contest and decided to spend the money on a plane ticket to Prague. When I first visited Prague as a tourist that summer of 1991– it was during the time that the last soldiers of the Soviet army left Czechoslovakia – I fell in love immediately: with another tourist who attended Berkeley, with Czechoslovakia, with Prague and with the Czech language. Oh yah, and don't forget Czech castles and chateaus! (I visited Karlštejn, Konopišt?, Orlík and Zvíkov during those fantastic 12 days). After a week the tourist I had been crazy about flew back to California, and I soon forgot about him. However, my love for the Czech language, for Prague and for Czechoslovakia grew stronger and stronger by the day.
The moment I first stood on Old Town Square and saw the mammoth statue of Jan Hus gazing defiantly into the horizon, I felt as if I had finally found myself, and for the first time I thought that I had found somewhere to call home. Only later did I find out who Jan Hus had been – a Czech Catholic priest and philosopher living in the 14th and early 15th century. In 1415 he became a martyr when he was burned at the stake for his beliefs, which the Roman Catholic Church claimed were heretical.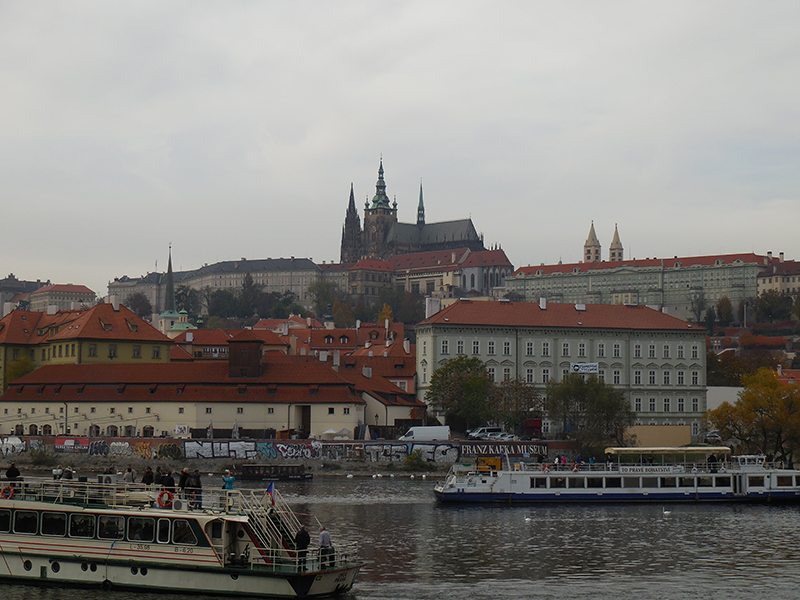 This was the place I had been searching for all my life! Here was the magic! In the Washington, D.C., suburbs, where I had grown up, I had always felt like someone who doesn't belong, like a foreigner in my own country. In America I was at home, everything was familiar to me, but at the same time very distant and unknown.
I took the plunge and moved to Prague. I started teaching English in a language school in the center of the city near the flat where I rented a small room between Old Town Square and the Charles Bridge. I also wrote articles for an American newspaper in Prague and took private Czech lessons. I interviewed theatre directors, politicians, philanthropists – it felt too good to be true.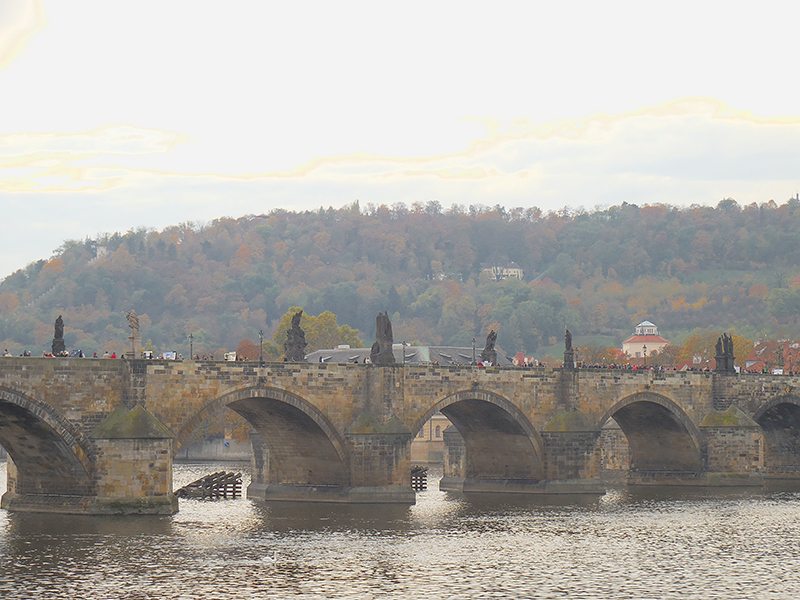 Now I've been in Prague for – how many years has it been? Twenty-three, I think. I've lost count, really. I've seen Prague grow up from a city trying to find its own identity in postCommunist society to a European Union member state. While too many souvenir shops have sprung up in the Old Town, that section of Prague has retained its magic of labyrinthine, cobblestone streets and passageways that seem to belong in Franz Kafka's The Trial. Though I no longer walk across the Charles Bridge every morning at 9 am, I still feel the magic pulse of the city, listening to the clattering of the trams, watching street performances with violins or guitars, hearing tourists talk excitedly of their surroundings and registering the clicking of cameras and mobile phones.
Prague has become more modern with American-style shopping malls and buildings, but it has not lost that Kafkaesque charm and its amazing architecture ranging from Romanesque to Cubist, which fascinated me at first sight. Prague – for better or worse – will always be my home.
Read more about Tracy at her site Tracy's Travels
Don't forget to see all of the wonderful Outside my Front Door articles from all over the world.