Rome is iconic for a reason. Rome has always been known as the eternal city, even in ancient times. The Romans considered themselves invincible and for a long time they were. There were many reasons for its decline and eventual fall, but regardless the legacy that they leave has made one of the most enticing cities to visit.
Travellers may say that Rome has become too touristy, too commercial and too crowded and they would not be incorrect at all.  However .. I and many other people want to see all that once stood for this mighty and powerful empire. There are reasons that things are iconic and Rome is itself one huge living icon.
Wherever you look you will find something of historical significance that will overwhelm you as it did me. There is no getting past the fact that Rome is steeped in history. Rome was once the leading empire in the western world and to see it all is simply spectacular.
If "All roads lead to Rome" then I say good. This is a look at some of the architecture of this amazing city, the very icons of what is Rome and why people flock to the eternal city.
Colosseum
I had seen it in books, films and in fact taught Roman History for longer than I can even remember, but my first sighting of the Colosseum was overwhelming to say the least. The building once accommodated more than 55,000 spectators and was home to many games featuring gladiators and wild animals. Yes it has its cheesy gladiators out the front but it doesn't matter. The guides can make the place come alive with their stories.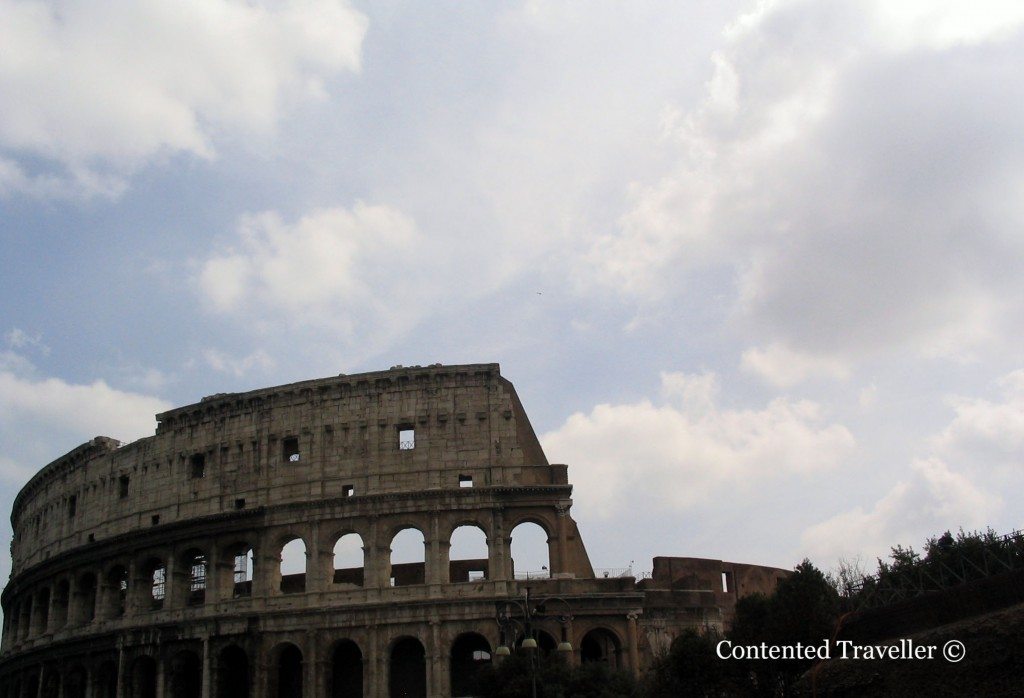 Pantheon
We had stopped to get gelato at a famous shop that I had read about named Giolitti. As we wandered, Gordon said, 'what's that water tower in front there?'. He knew. It was The Pantheon and another OMG moment. Emperor Hadrian built this in 118 AD and the Pantheon was a temple for all pagan gods. The building's immense dome was the largest dome in the world for more than 13 centuries and on the day we happened across it, the temple was open which was so lucky for us.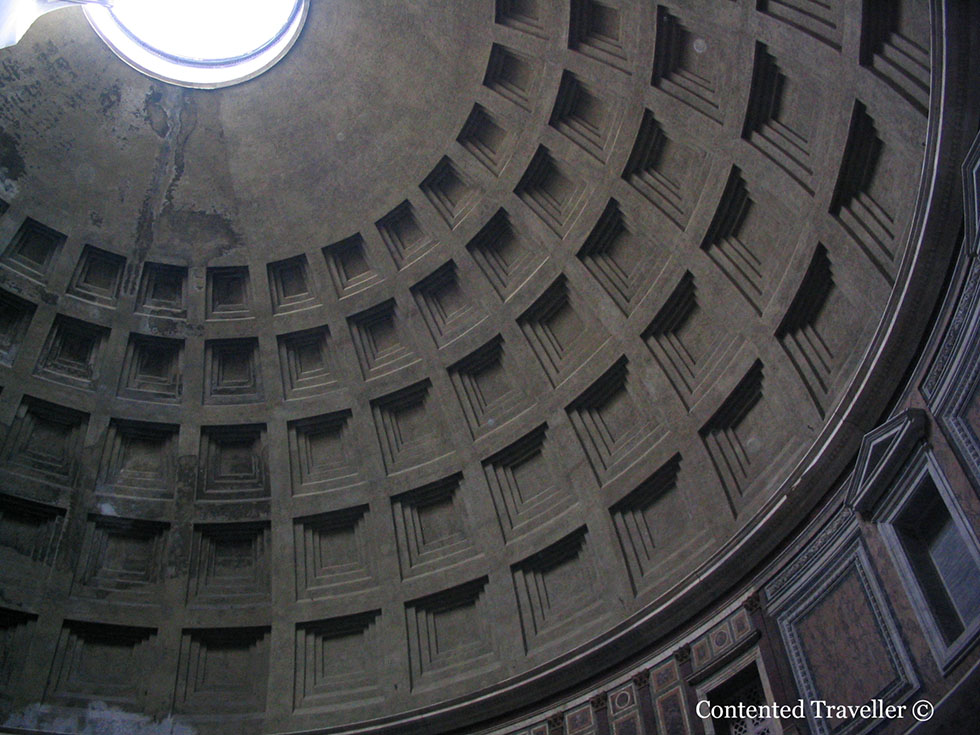 Trevi Fountain
Rome's most spectacular fountain is the Trevi Fountain. The large 18th century fountain occupies a small piazza. It has been said that in ancient times that if you drank from the fresh water of the fountain you would  recieve good fortune and would return to Rome. Then in the 1954 movie 'Three Coins in the Fountain' it became popularised to throw a coin into the Trevi fountain to ensure that you would return. We did and we have.
Forum Romanum
This is where all of the action took place in ancient times. It is not hard to see that it would have been a busy place replete with day to day activities as well as a lot of intrigue as the plebs and the patricians all battled for the votes of the people. It would have been gossip central.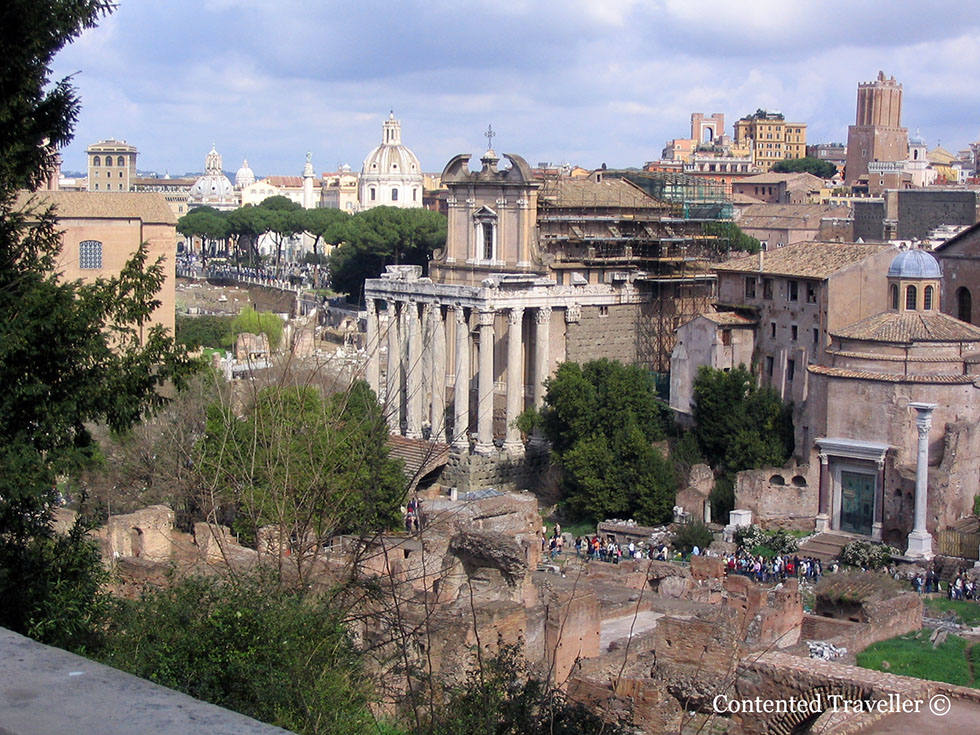 Vatican City
Vatican City or 'Holy See' is the world's smallest country. It is completely enclosed by the city of Rome. It incorporates the St. Peter's Basilica as well as the Vatican Museums and adjacent gardens. It is a must see because of the richness of history and intrigue in here. The Sistine Chapel also has such a powerful aura. Get there early and wait and wait.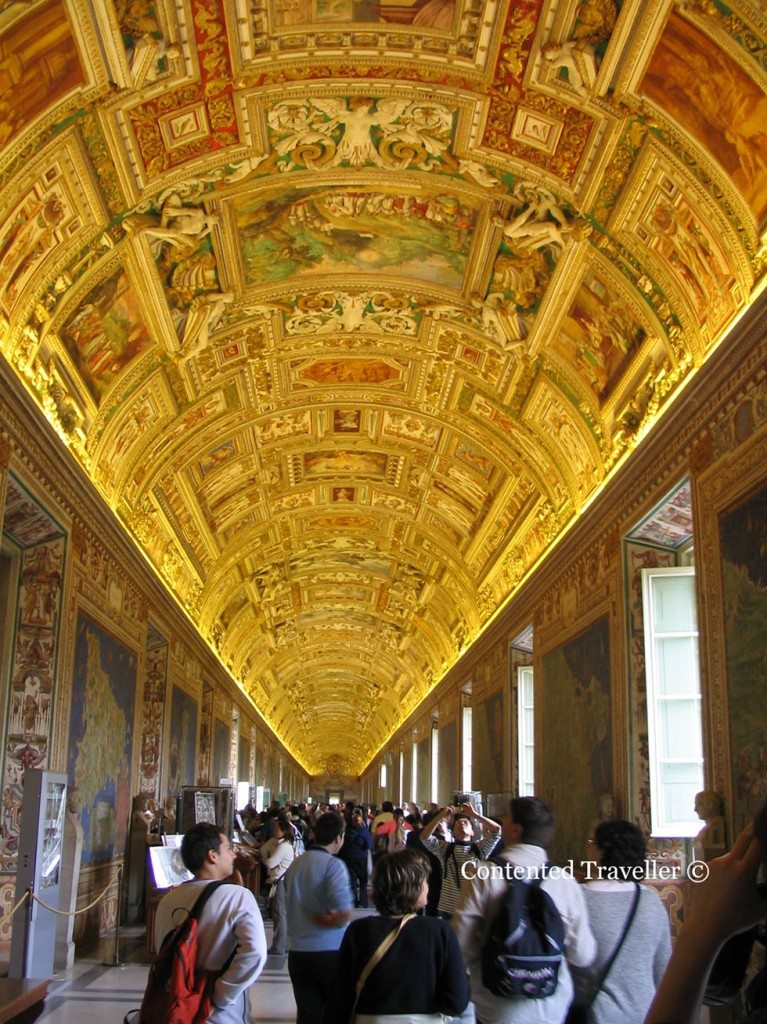 St. Peter's Basilica
The largest church in the world, this great building features Michelangelo's impressive dome. The magnificent interior shows the wealth of the Catholic Church.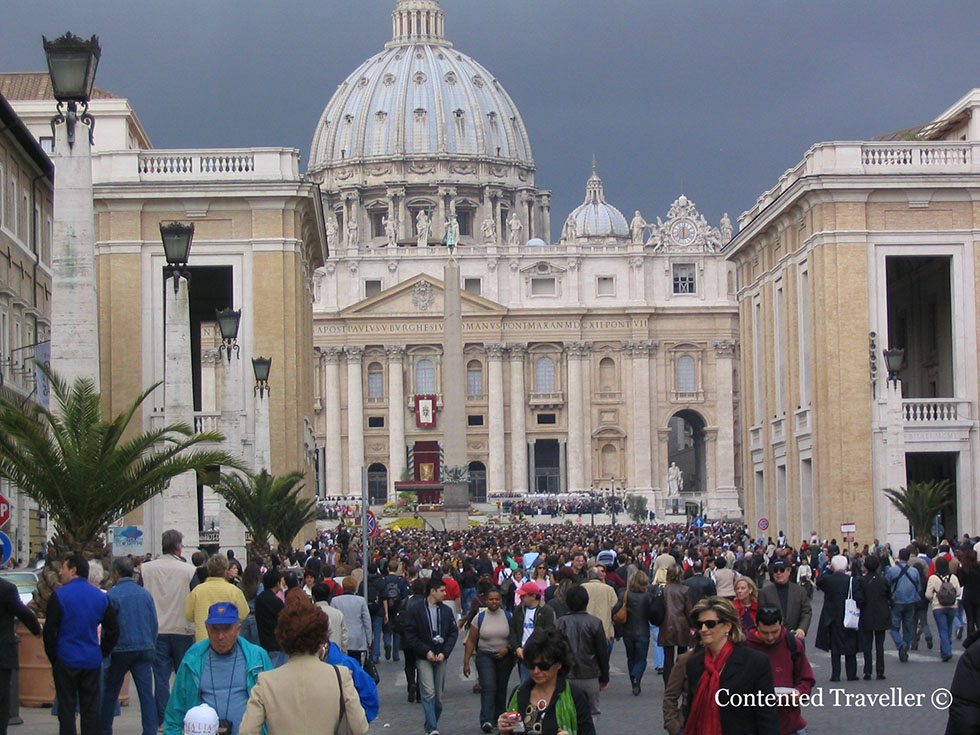 St. Peter's Square
This piazza was created in the 17th century by the renowned sculptor and architect Bernini as a grand entrance to the St. Peter's Basilica. The Egyptian obelisk at the center of the square was installed earlier, in 1586. This is awash with people nearly all of the time and at Easter when we were there it was chaotic. However an icon is an icon and one of this magnitude cannot be missed
Victor Emmanuel Monument
This massive monument is also known as the Altar of the Fatherland and was a controversial build. It honours Italy's first king, Victor Emmanuel II. It was built on a slope of the Capitoline Hill, at the heart of the city. Many claim that it destroyed too large an area of the Capitoline Hill within  a Medieval neighbourhood. The monument itself is often regarded as pompous and too large.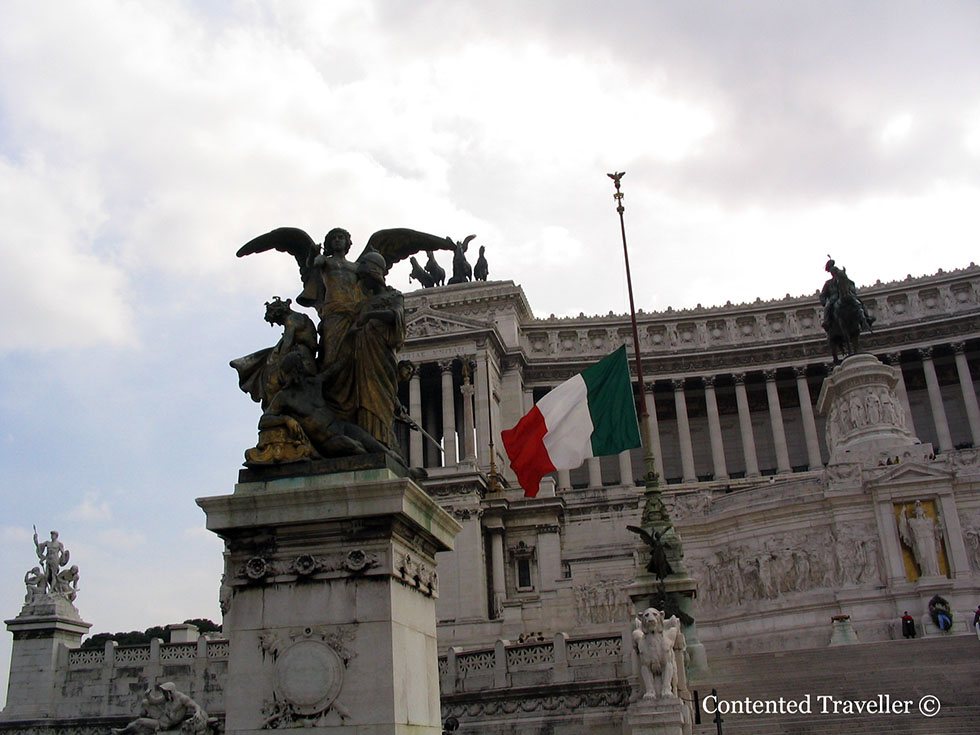 Castel Sant'Angelo
Castel Sant'Angelo was originally built in 123 AD by Emperor Hadrian as a mausoleum, but it was later turned into a fortified castle. It has also been a prison and a papal residence. It was used by former Popes who fled there for protection in times of danger. There is a covered passageway, which still connects Castel Sant'Angelo to the Vatican.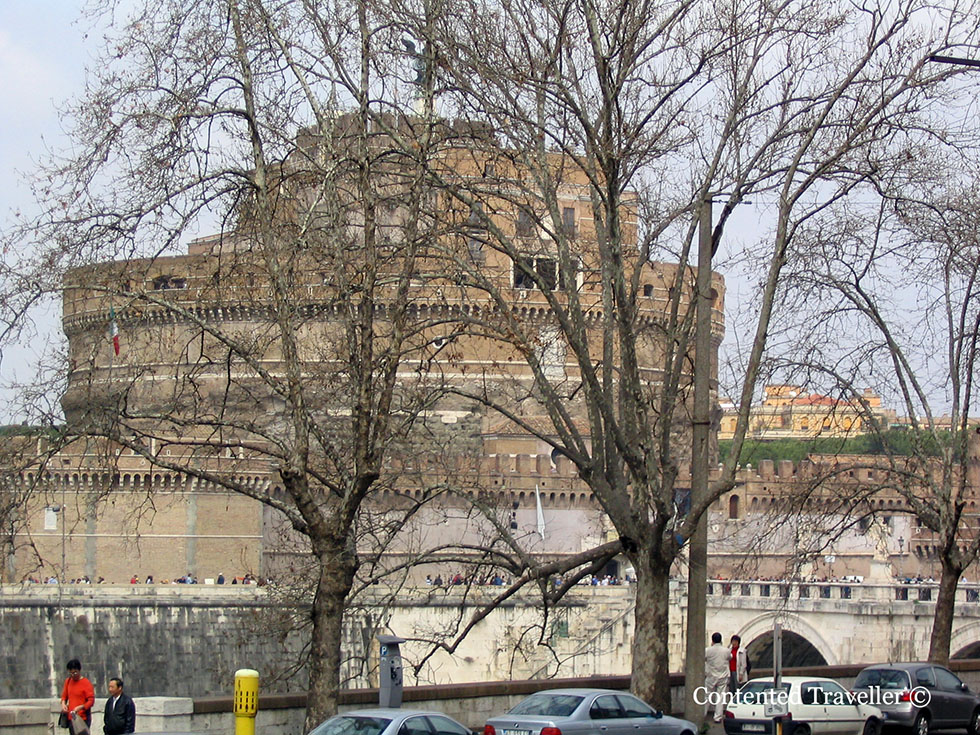 The Spanish Steps
In order to connect the church Trinità dei Monti with the popular piazza below, the French ordered the construction of a massive, elegant staircase. It has been and still is one of Rome's most popular meeting places. It has always been a mecca for painters and poets. John Keats, English poet stayed here. At the bottom of the steps are the dignature Italian shops of  Versace, Gucci, Fendi, Armani etc.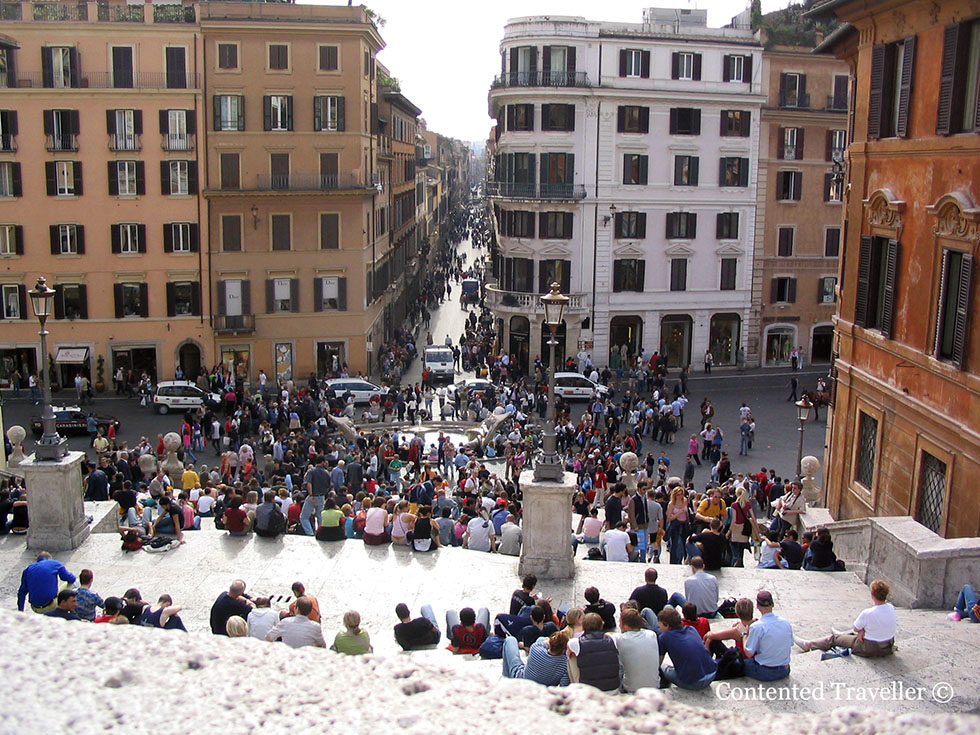 These are but some of the icons of Rome. I don't know about you but I love iconic things like these buildings, which are rich in history and rich in culture.