If you want to sample some amazing Street Food in Copenhagen, then head to Papiroen, or more correctly Papirøe, which translates to Paper Island. If you want the very traditional smørrebrød, then this is the place to go. Papirøe means Paper Island as these warehouses were where the paper was stored for the Procurement Association of the Danish Press. When they terminated their contract, the halls were left empty. It was left to some clever local people who decided to use this empty space to create the Street Food in Copenhagen at Papiroen.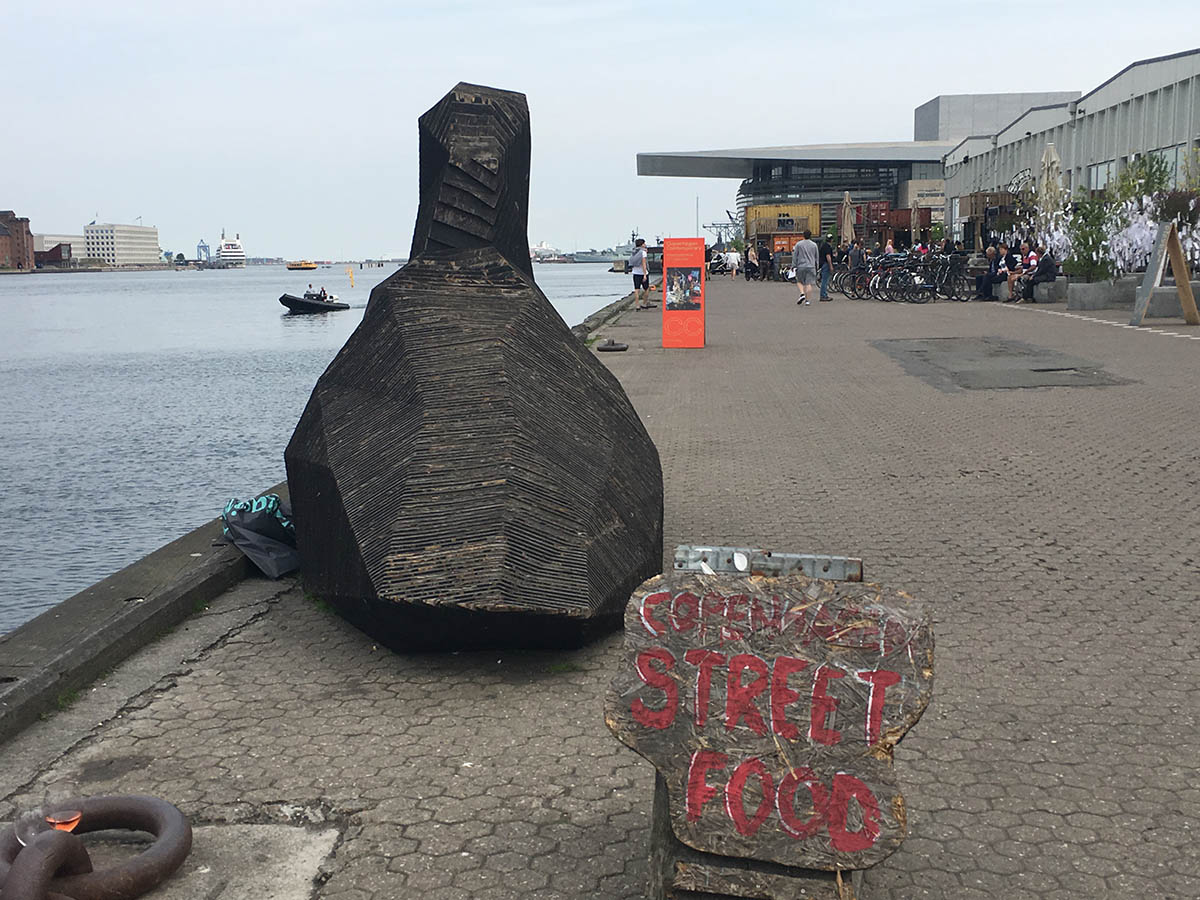 Location of Street Food in Copenhagen at Papiroen
Papiroen is located across the water from the very popular and very attractive Nyhavn harbour area. It is easy to reach on foot, or you can take bus 9A (direction: Operaen). It also stops at Christianshavn Metro.Exit the bus at Experimentariet, Arsenaløen and then walk 5 minutes.Make sure to visit the delightful Christianshavn.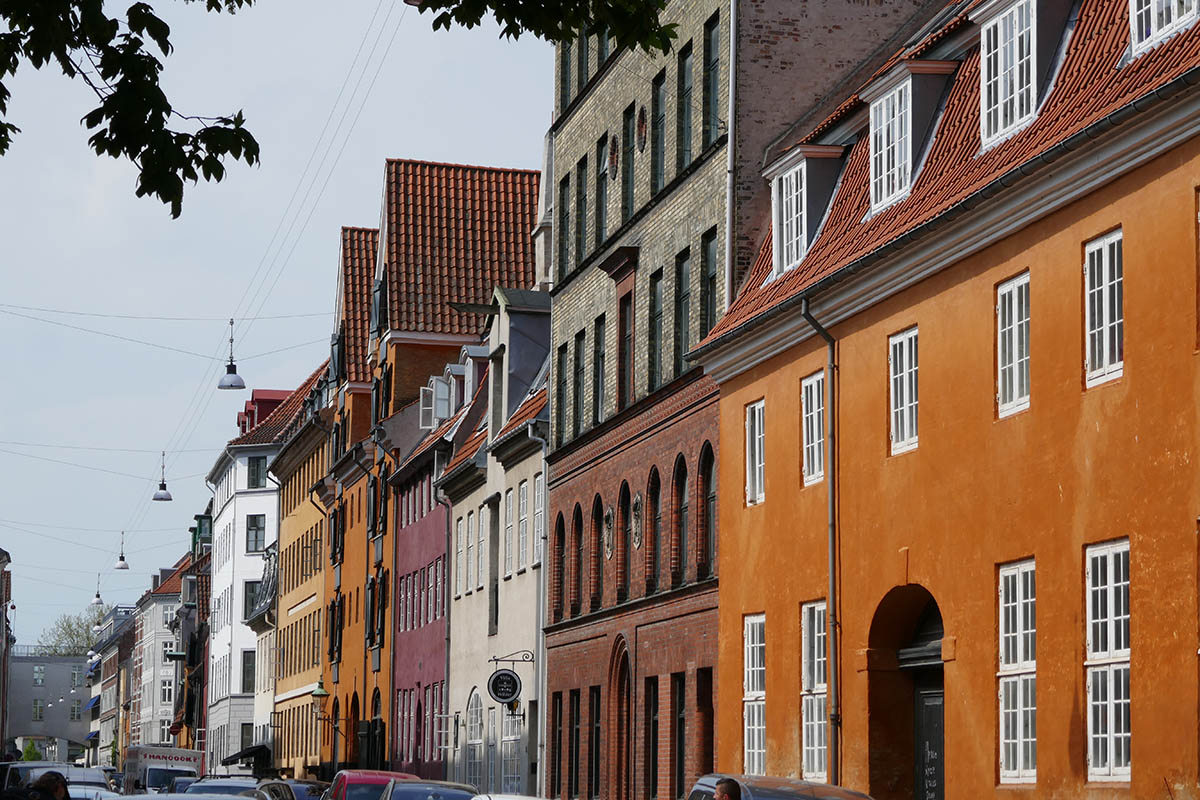 The appeal of Papiroen is that this old warehouse area, is the juxtaposition to the elegant sophistication of this capital city with its unique architecture, high-end shops, and restaurants. And then there is the merging between this area and the controversial hippie town of  Christiana Freetown, where people openly buy drugs on the street. But more of that later.
We were talking to a bus driver in Copenhagen and asked our typical question, "where can we get some authentic food in this wonderful city of Copenhagen?" His answer was, "for Street Food in Copenhagen go to Papiroen"; so we did. This is where we were met by genuine and colorful food trucks, in an incredible environment that also has kickass views over the harbor to the city. The Opera House and The Royal Playhouse are virtually next door neighbors, and Paper Island is the antithesis of these buildings.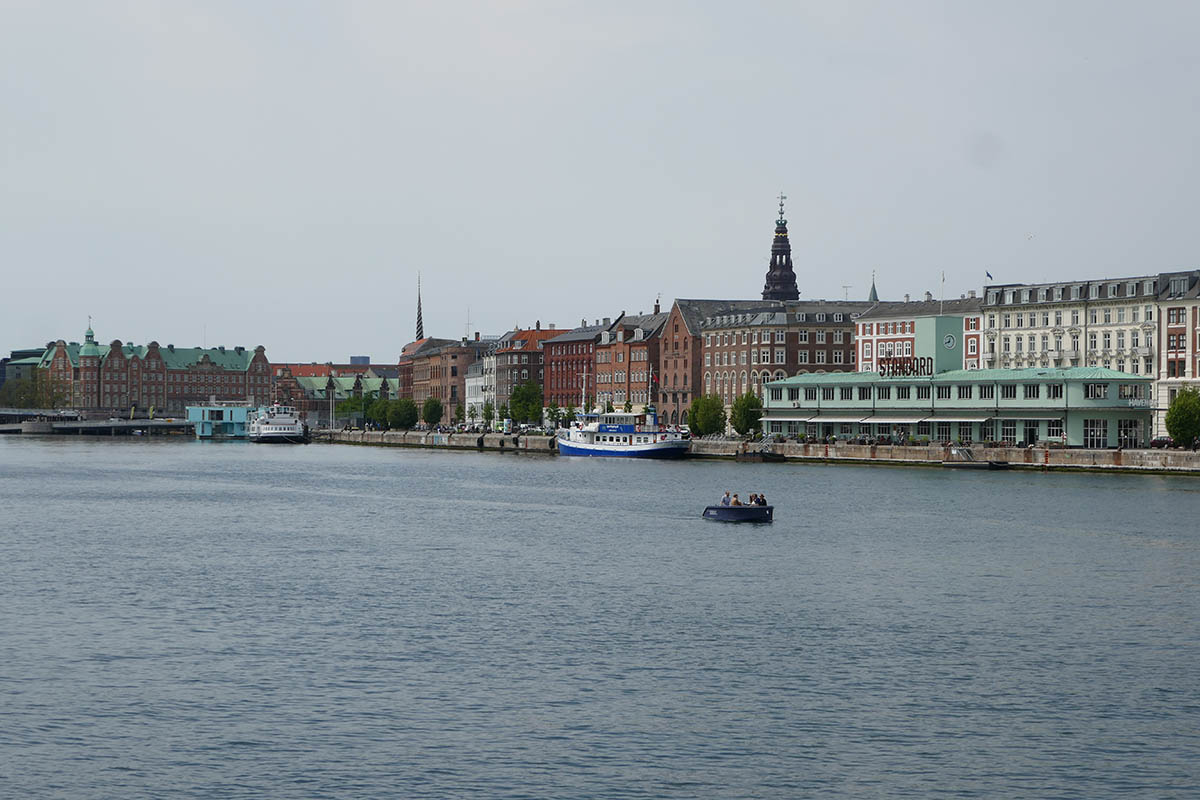 First Time to Copenhagen?
If you haven't been to Copenhagen, you might like to read about what to see and do in this captivating city. Just click here.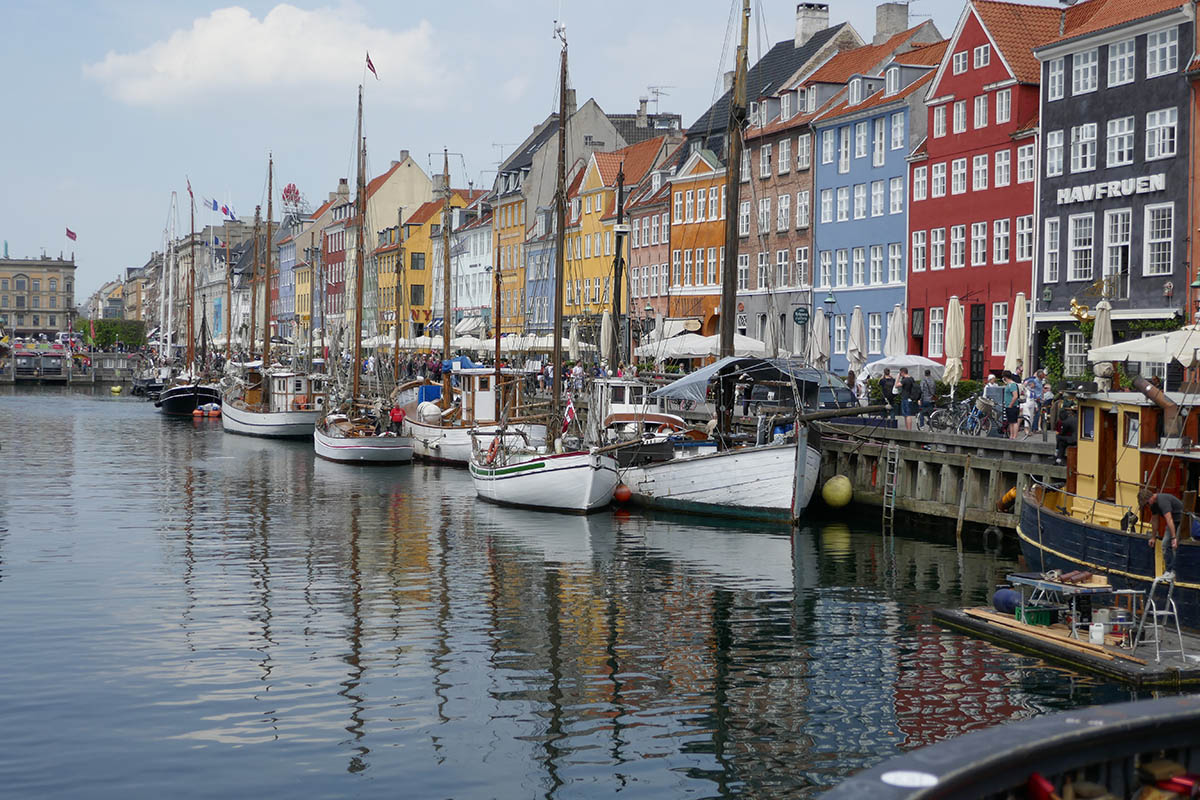 Yoko Ono Wish Garden
We arrived at Papiroen to a paper garden when we enter from the Christiana Freetown side. It is a grungier area, and that is why we liked Copenhagen – it was not too clean and sterile. It had an edginess about it. The Yoko Ono Wish Garden is an installation created specifically for Copenhagen Contemporary and will be a permanent feature of the harbor area in front of the halls until December 2017. Since 1996, Yoko Ono has been creating the artwork Wish Tree, which consists of one or more trees installed all around the world.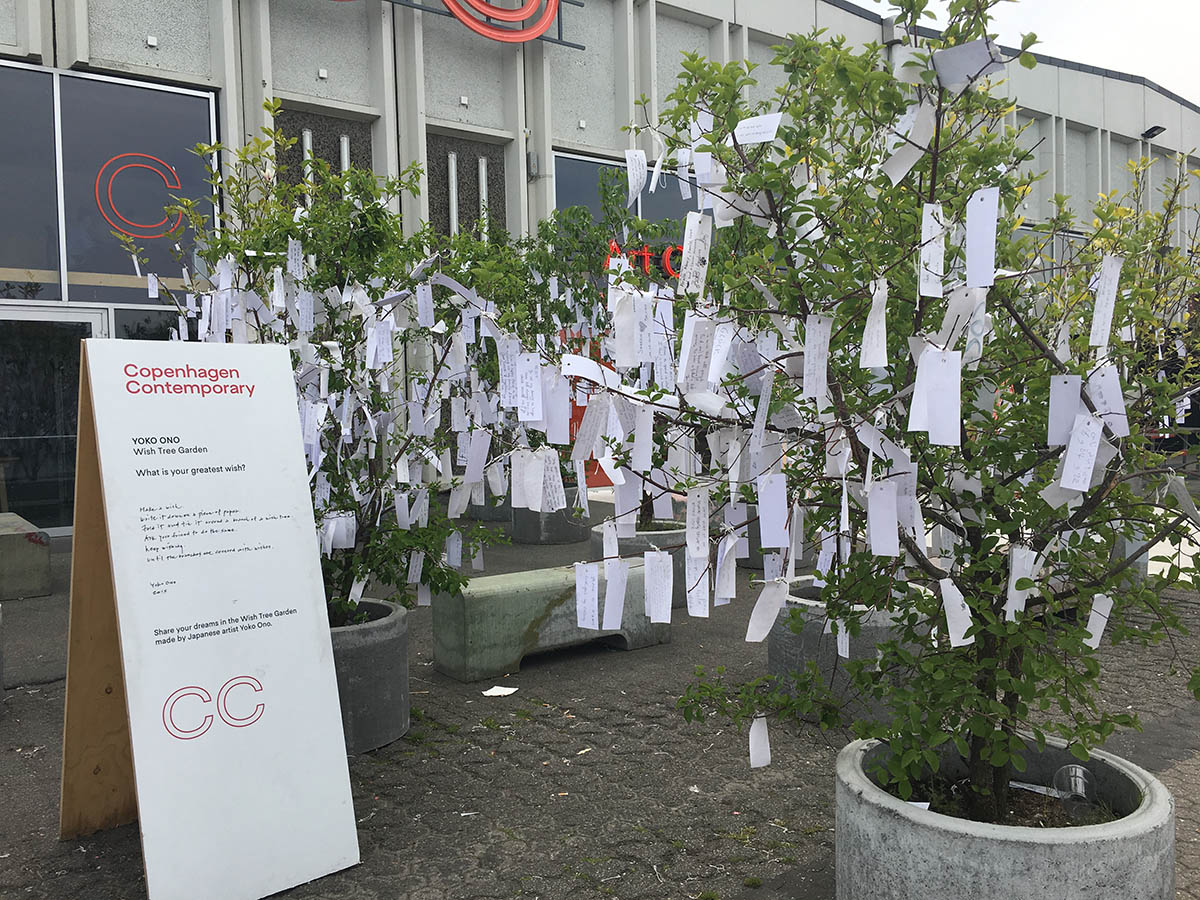 "The work is site-specific; that is, each tree species is chosen for its importance to the location, and when possible, is indigenous to the place and its climate, in collaboration with Ono. On a slip of paper, a so-called 'wish tag,' anyone can write a wish and hang it on the branches of the trees. In Wish Tree Garden at Papirøen, trees from the Danish and Asian landscape grow on the Copenhagen quayside.
All the wishes are regularly collected and when the exhibition ends they will be sent to Yoko Ono. Eventually, wishes from all over the world will be gathered together in Ono's Imagine Peace Tower on the island of Viðey in Kollafjörður Bay, Iceland: an art installation that consists of a tall column of light dedicated to Ono's late husband, John Lennon. The wishes from CC will join millions of others that have already been collected since 1996 from other places in the world, and will be placed at the Peace Tower." (Source)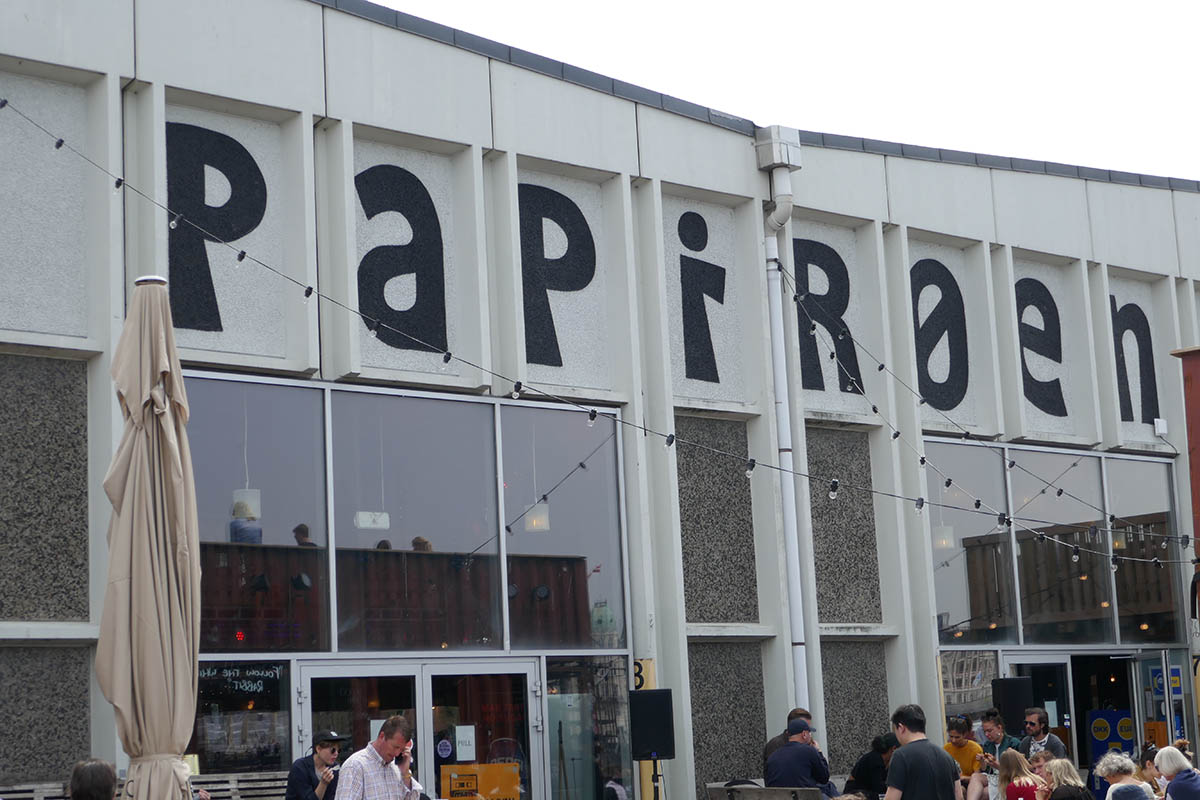 How did Street Food in Copenhagen at Papiroen start?
Dan Husted, a respected owner of local restaurants, led this movement to establish a local venue for Street Food in Copenhagen. It reminds me very much of the local initiative in Braddon in Canberra, where locals got tired of waiting for bureaucratic approval, and instead bought an old tyre yard and started what is the Street Food of Canberra. Husted says "Some of the inspiration for me came from Burning Man—the leave-no-trace mentality. When we leave, everything can be broken down and removed or sold.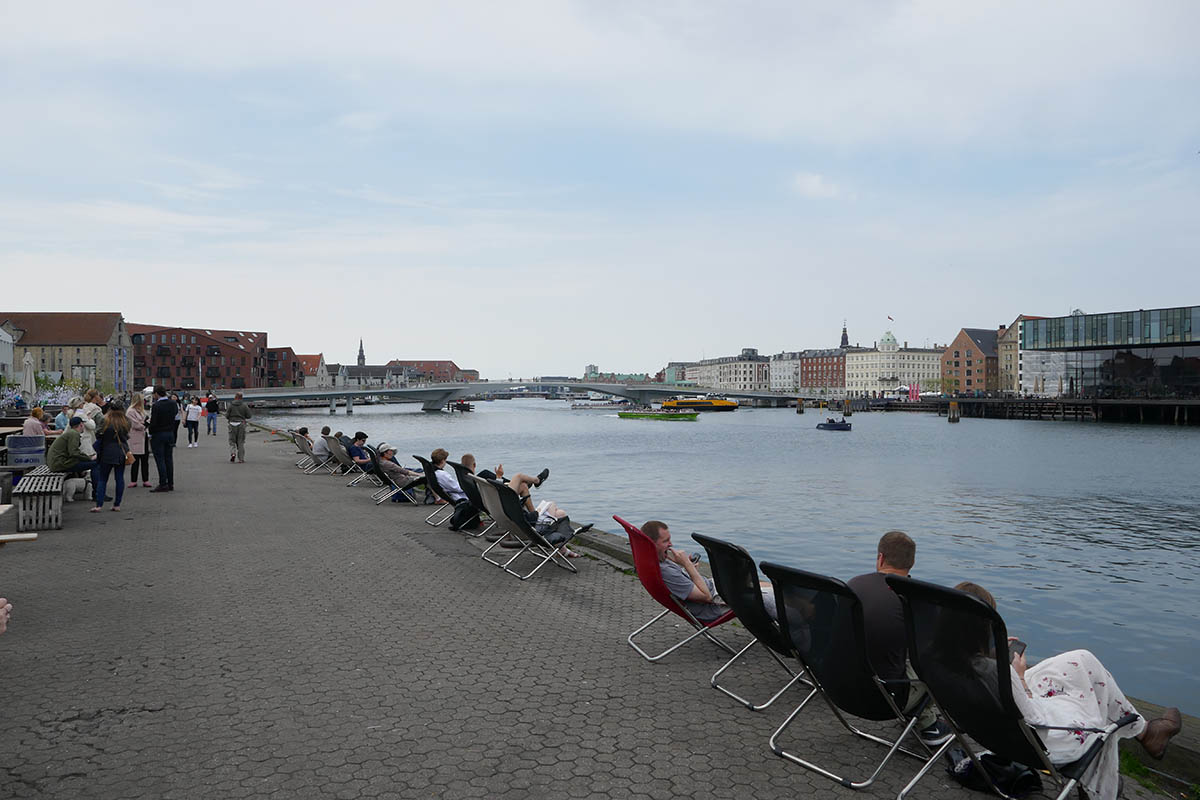 Husted's design ingenuity is evident throughout: tables are fashioned from old paper spools, acoustic padding is constructed from clamshells stacked between chicken wire and a bar created from former paper pallets offers a range of Danish and international beers. The market opened in April 2014 and has been adding new vendors ever since."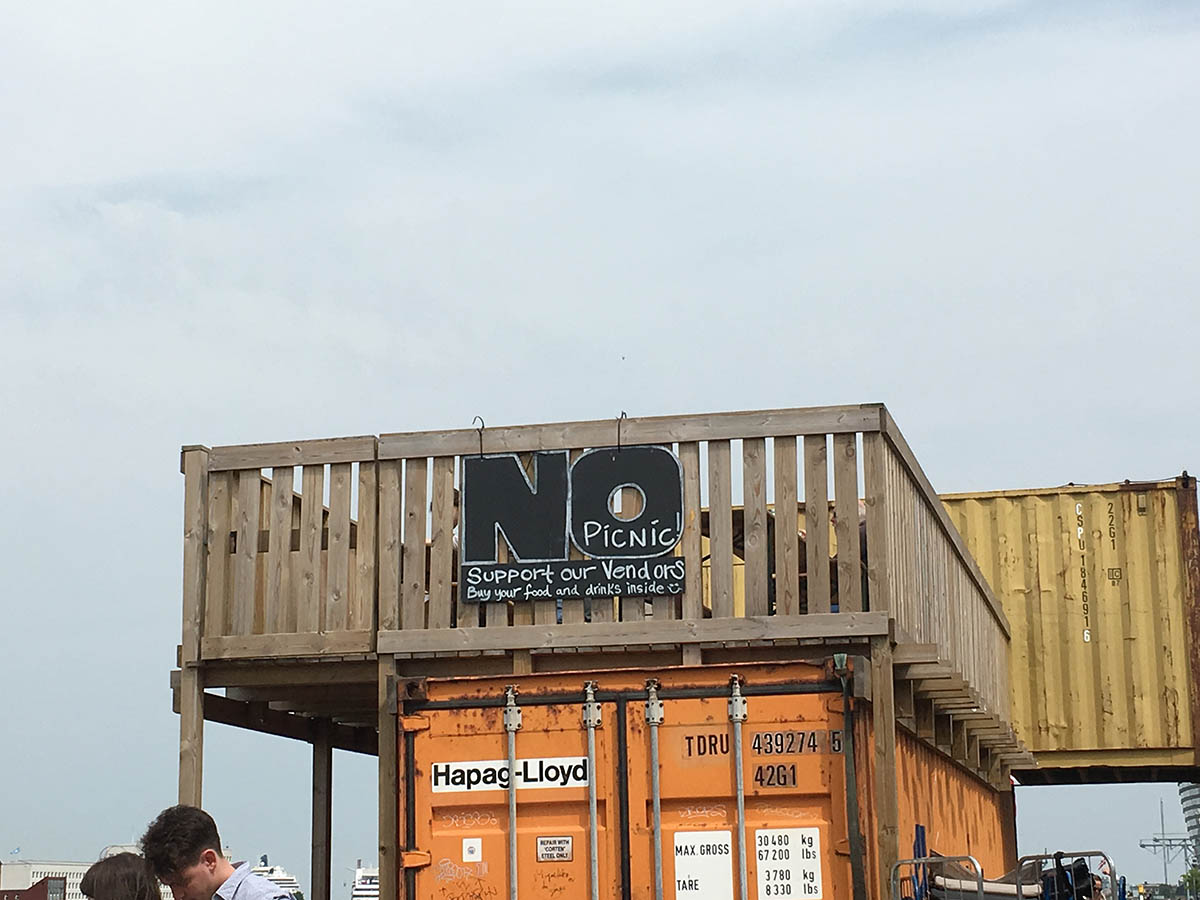 Look the place just looks good and has a very good vibe to it. It has pleasant signs asking people to use the bins, has chatty little signs asking people to chill out and enjoy the ambiance. It has deck chairs along the harbor, and it just feels right for us. (Source)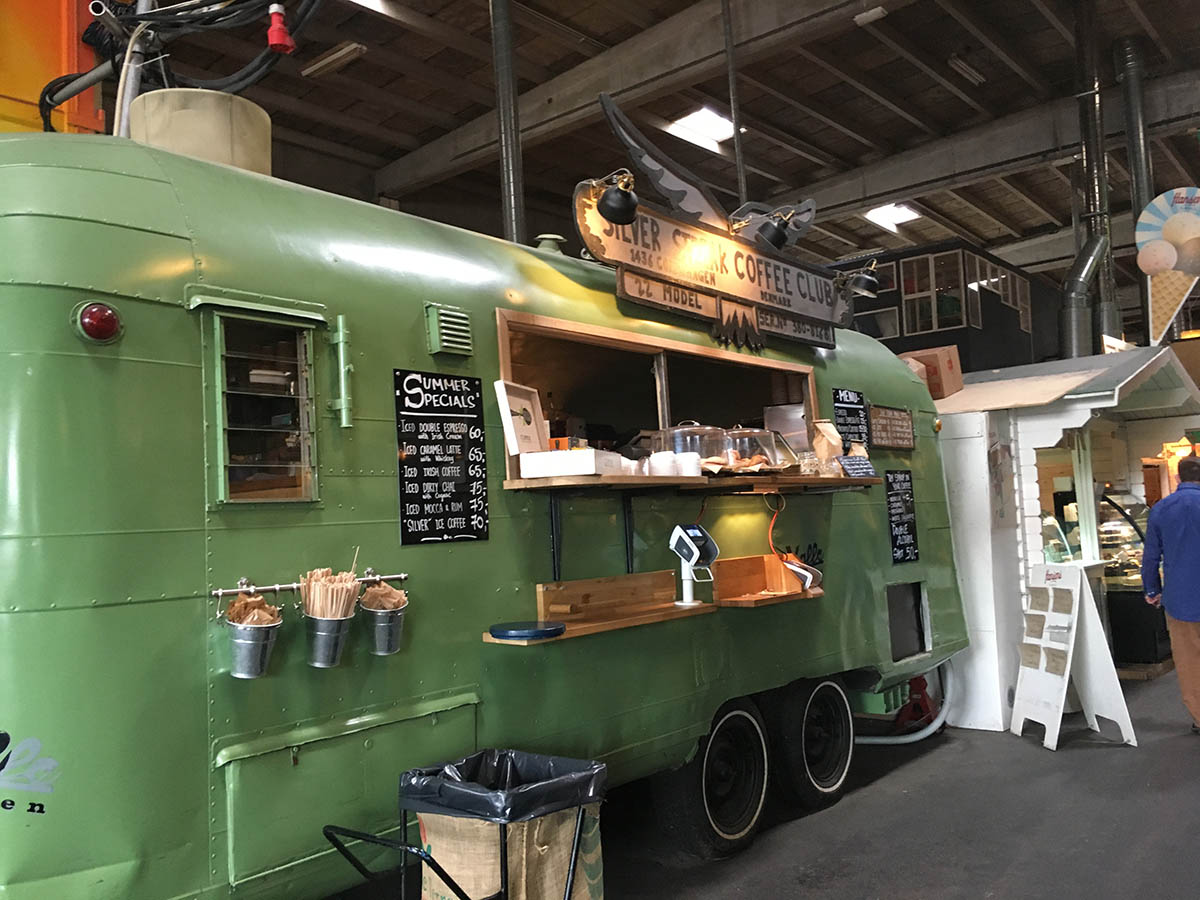 The Food Trucks of Papiroen
The Food Trucks of Papiroen are diverse from hand made taco's, Lebanese, Asian to fried chicken, and Pølse Kompagniet, Copenhagen's "the original street food," the hotdog. But we were there for one thing and one thing only – the Danish smørrebrød. This is Copenhagen's open-faced sandwich, on rye bread, because rye is king in this country, and the smørrebrød are a national treasure, with good reason. After admiring all of the food trucks, we went straight to Handmade for their smørrebrød. It was one of the highlight meals of our very extensive trip and made us fall in love with Street Food in Copenhagen at Papiroen. We will be back for more of this very enticing and diverse city.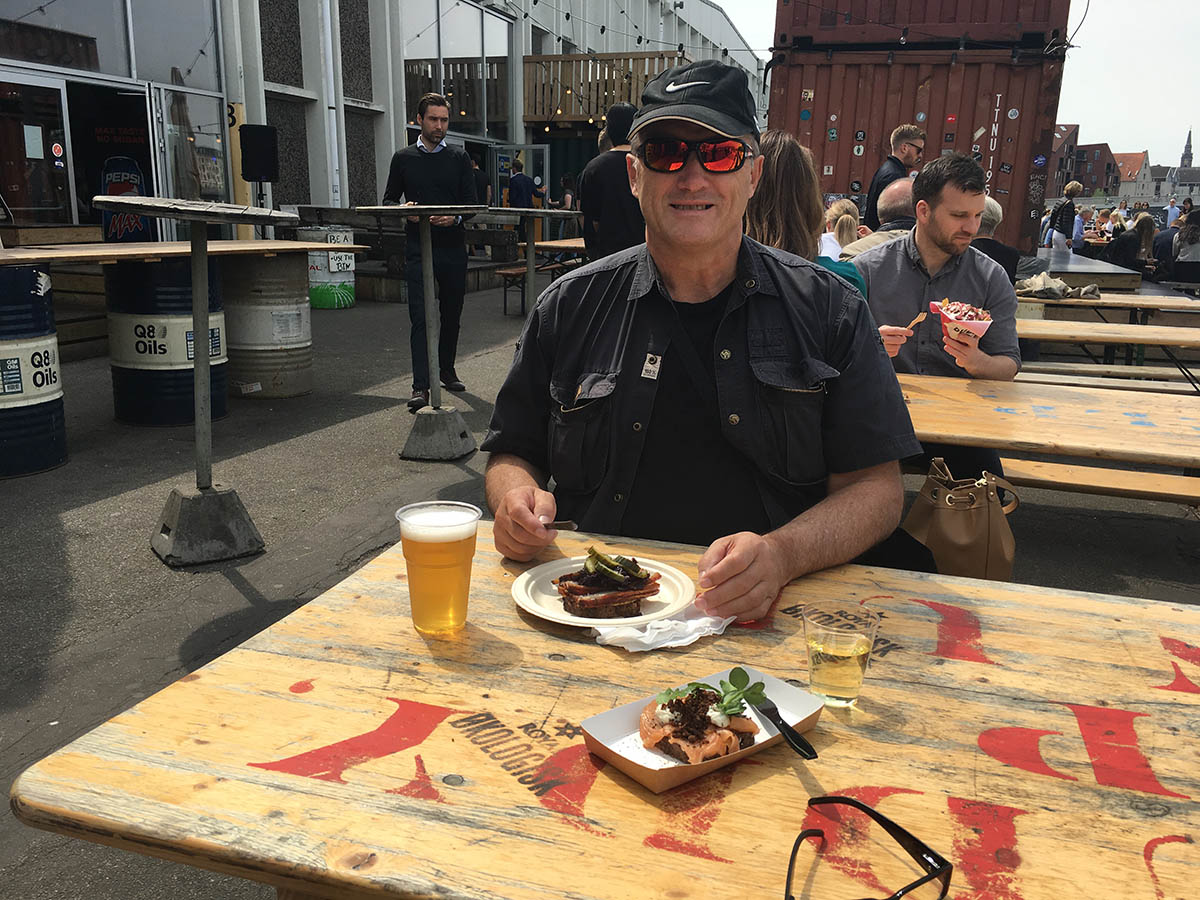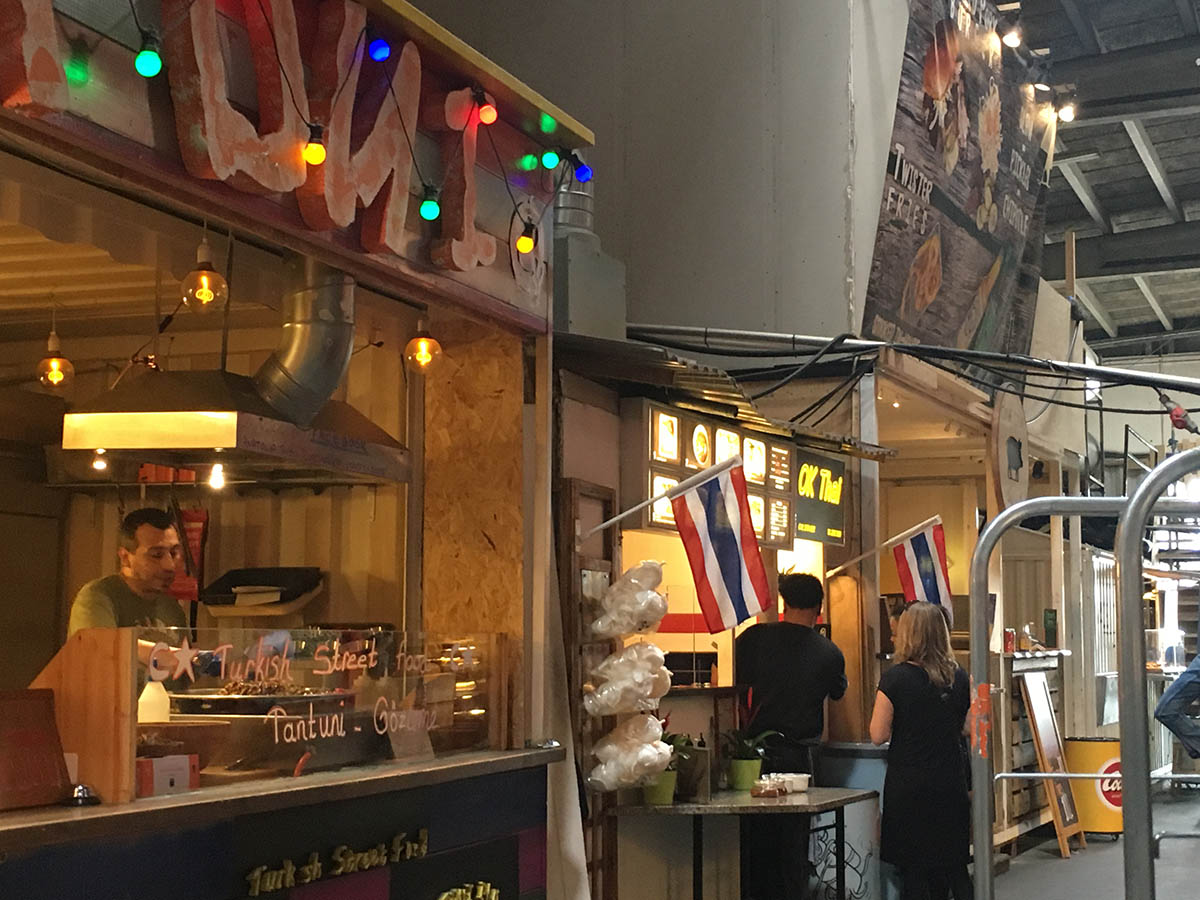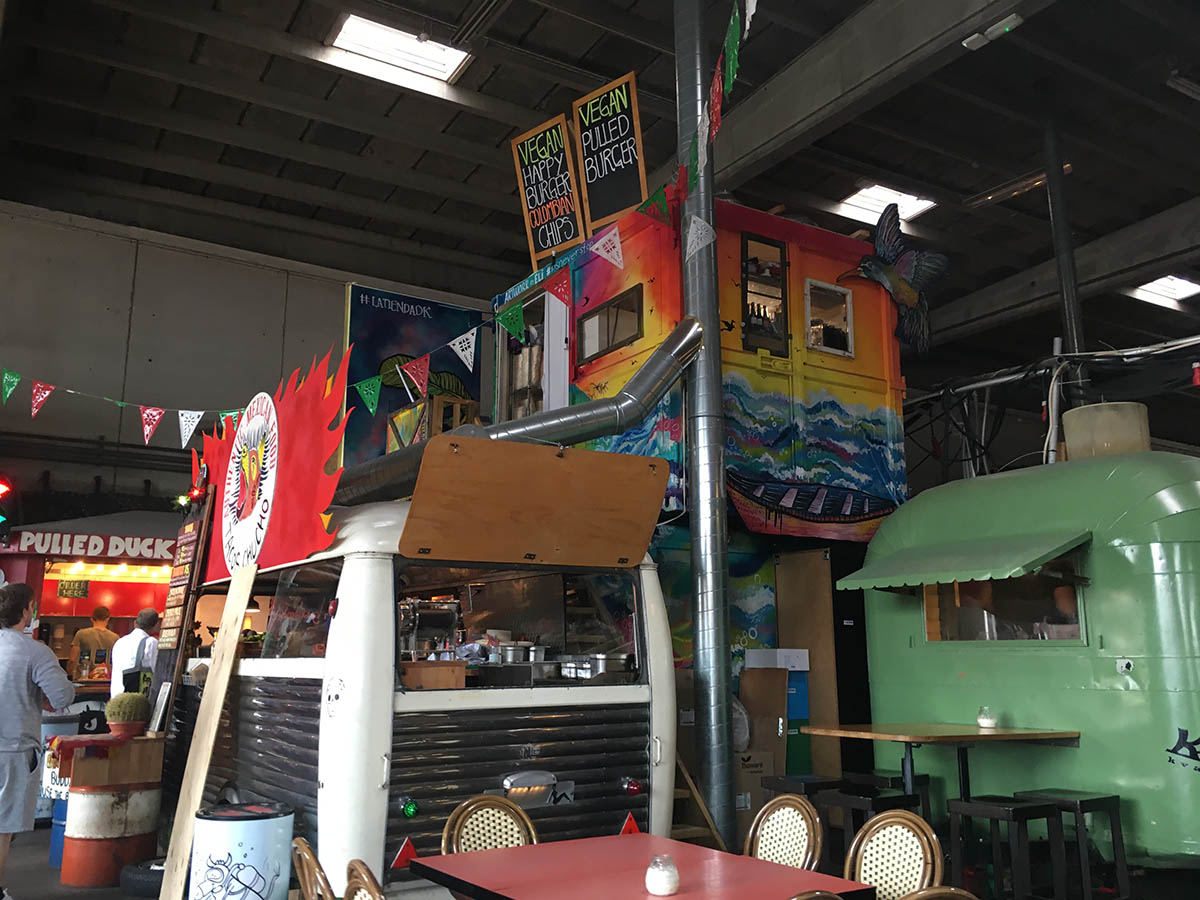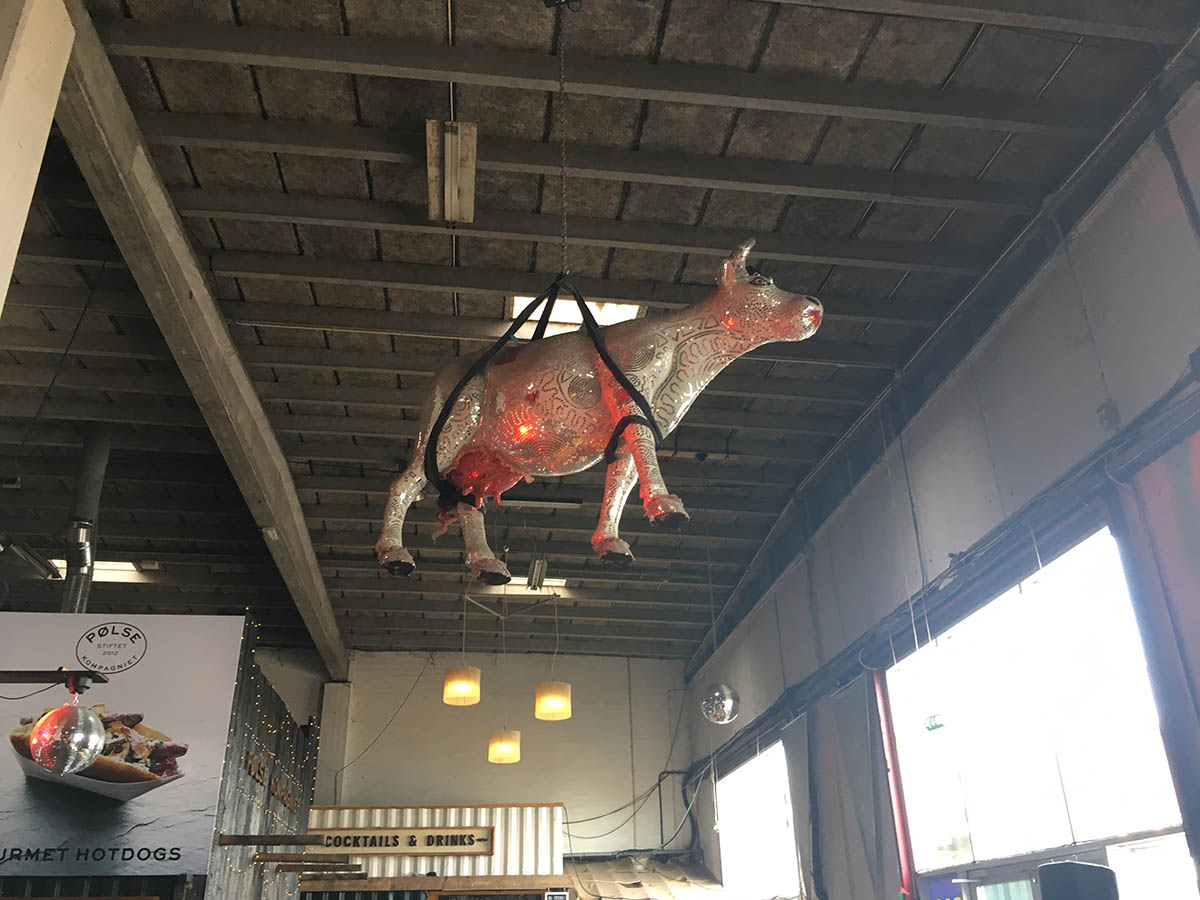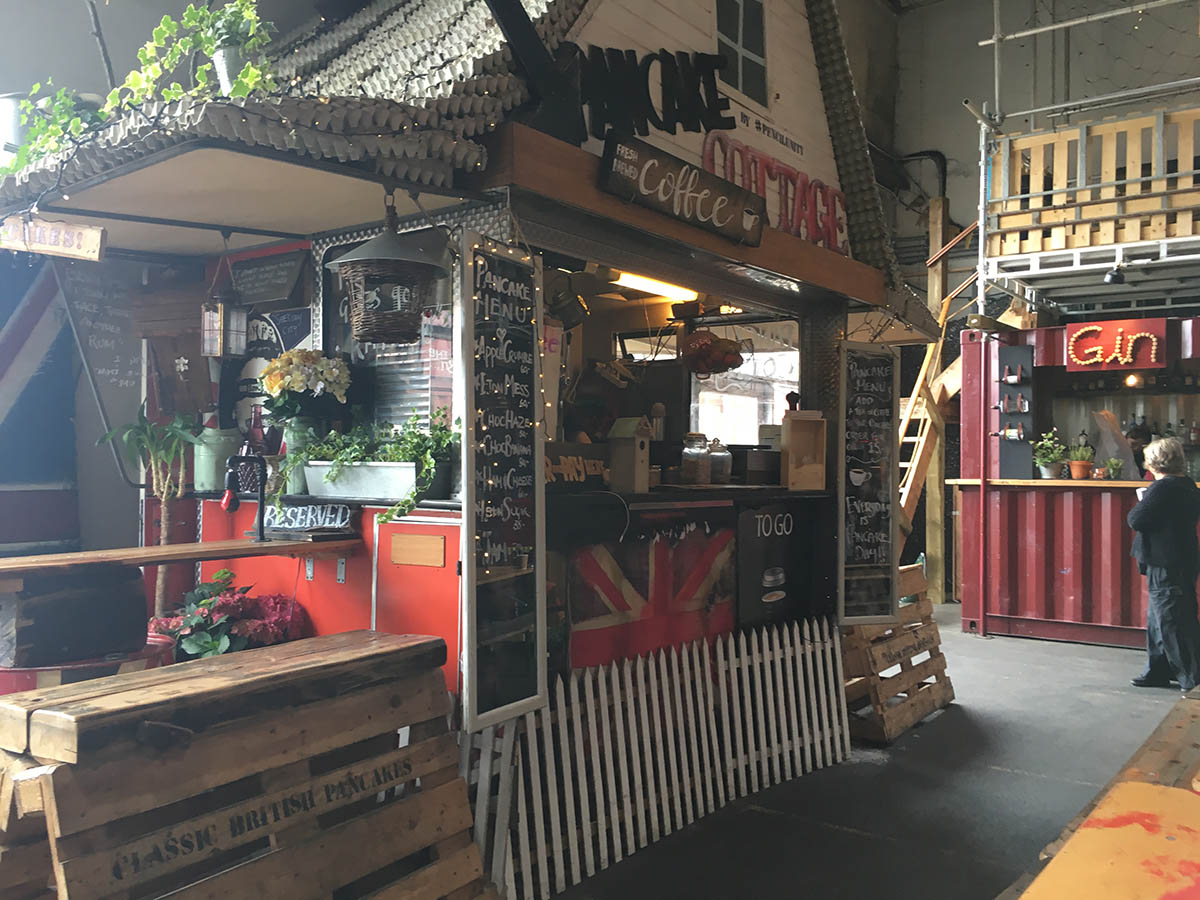 Go to the toilet
They are unique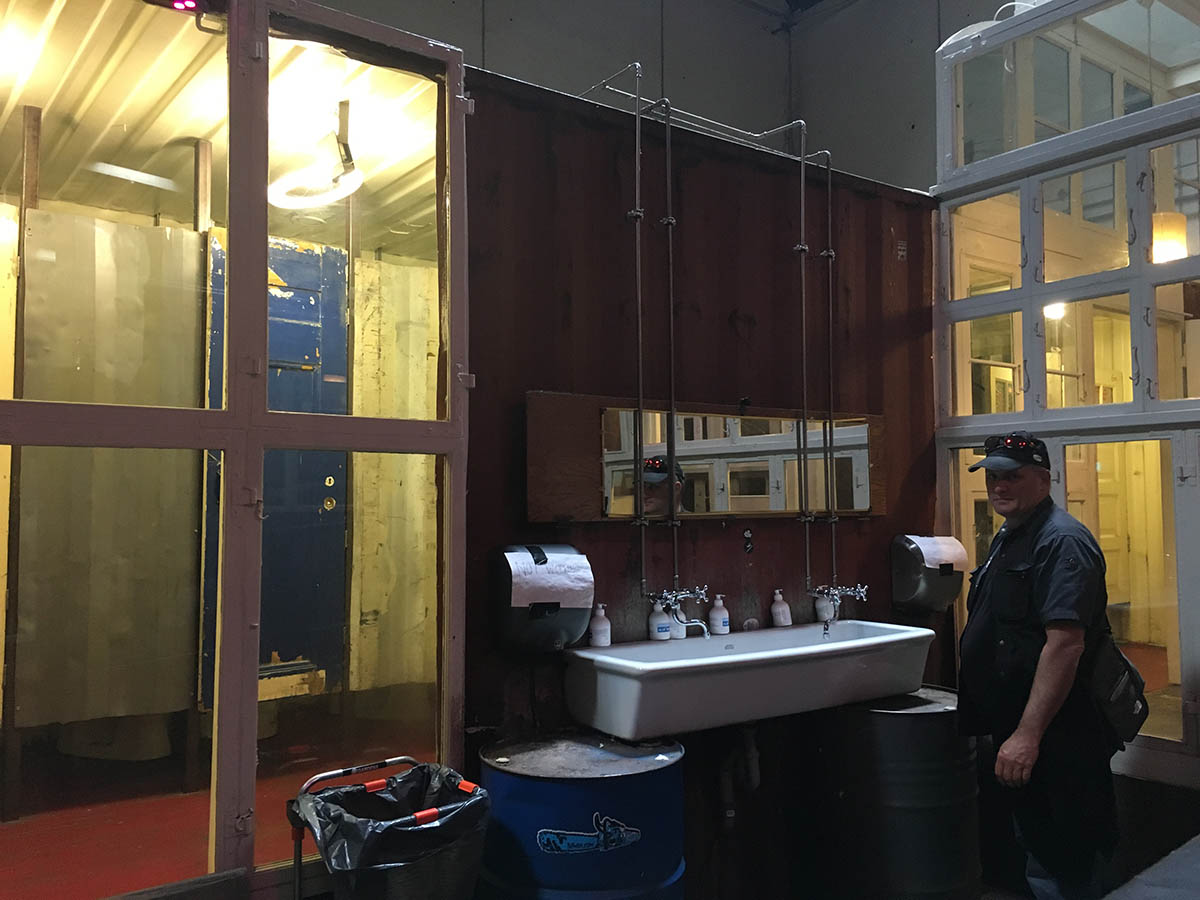 Opening hours
Monday-Saturday 11 am – 10 pm
Sunday 11 am -8 pm.
Coffee truck open at 11 am, food stalls open at 12 am.
Thursday-Saturday night the bars are open till late.
Where: Papirøen