Taking the ferry from Sydney to Manly is an institution for international and local visitors alike. We still take the ferry whenever we can and when we have visitors this is always on our agenda. Sydney Ferries' famous Manly Ferry has been operating since 1855 so it has become a well loved trip by so many people.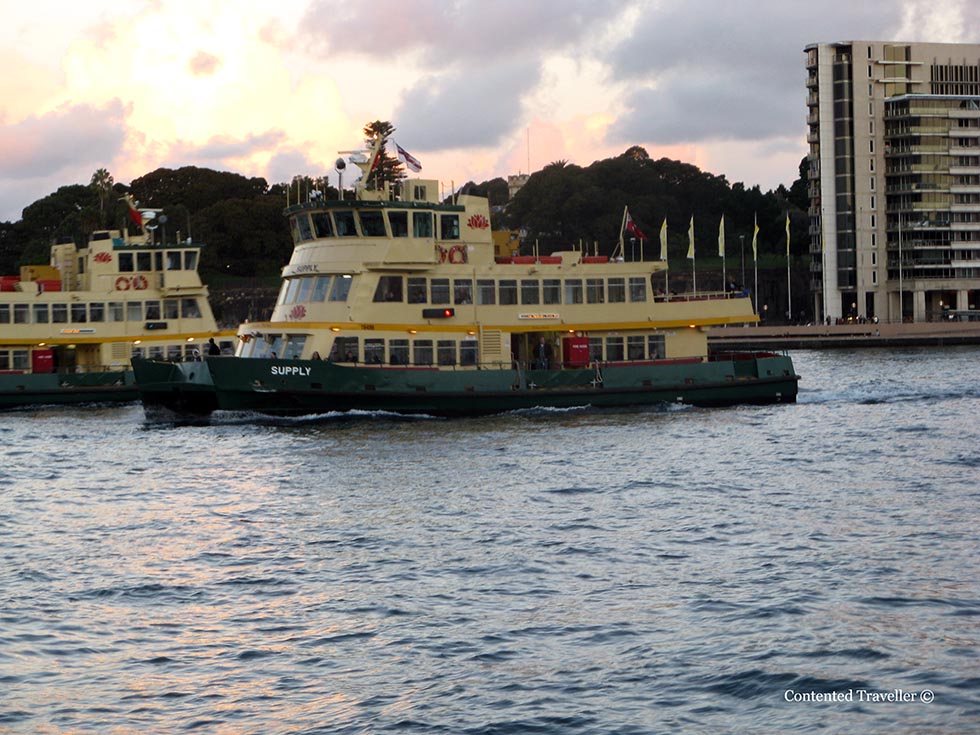 Taking the Manly Ferry is a perfect way to show case the stunning Sydney Harbour and it affords an amazing picture of one of the world's most beautiful cities if not the most beautiful city, said with total bias – because it is. It is also a highly relaxing ferry ride.
How to Catch the Manly Ferry
The Manly ferry is not a special ferry for tourists but a working ferry that commuters and people visiting the city use as their form of transportation. I could not think of a better way to unwind from a stressful day than 30 minutes of sheer beauty.
Basically you catch the ferry from Circular Quay, Wharf 3, where you can purchase the very inexpensive tickets for this 30 minute trip to Manly Cove after spending time wandering around Circular Quay and enjoy the street perfomers and artists.
What you will see
The Manly Ferry gives you iconic views of the Sydney Harbour Bridge and the Sydney Opera House. The ferry takes you to the beachside suburb of Manly and on the way you will sail past many other famous places like Government House at Kirribilli and Mrs. Macquaries Chair, which is an exposed sandstone rock cut into a chair, and built by convicts from  in 1810 for Governor Macquarie's wife Elizabeth.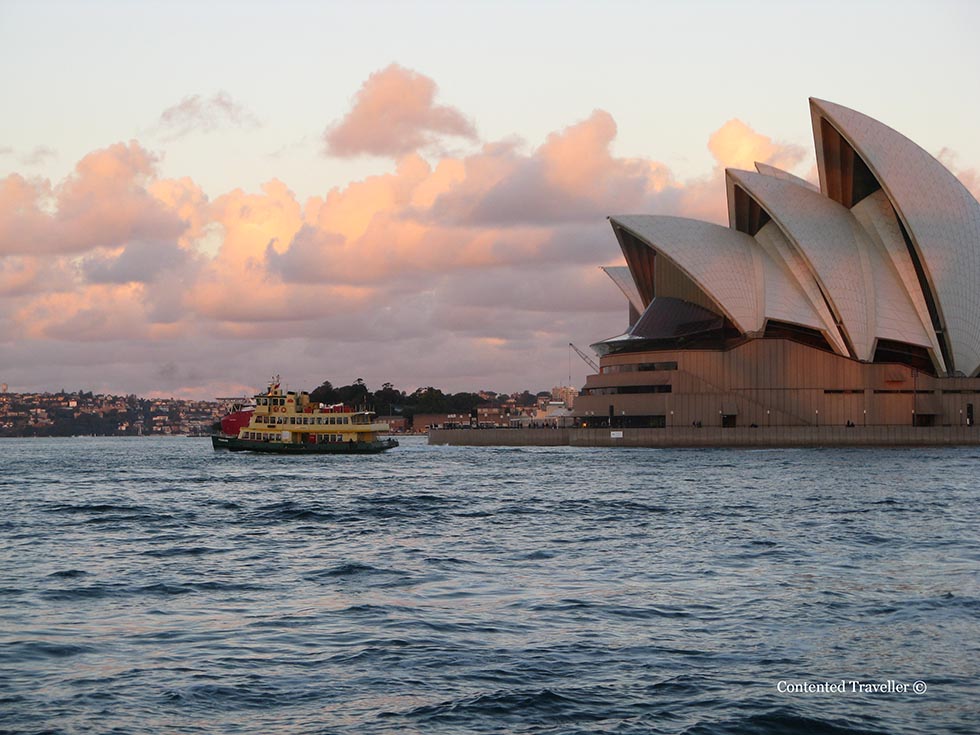 You will chug past Fort Denison, also known as "Pinchgut", which is one of Sydney's historic landmarks. 

When the First Fleet arrived in 1788, Fort Denison was a steep, rocky island known to the Aboriginal people as Mat-te-wan-ye and was a popular fishing place for local tribes. The name "Pinchgut" arose soon after, as convicts who had committed secondary crimes were charged and confined in leg irons on the island, with rations of bread and water.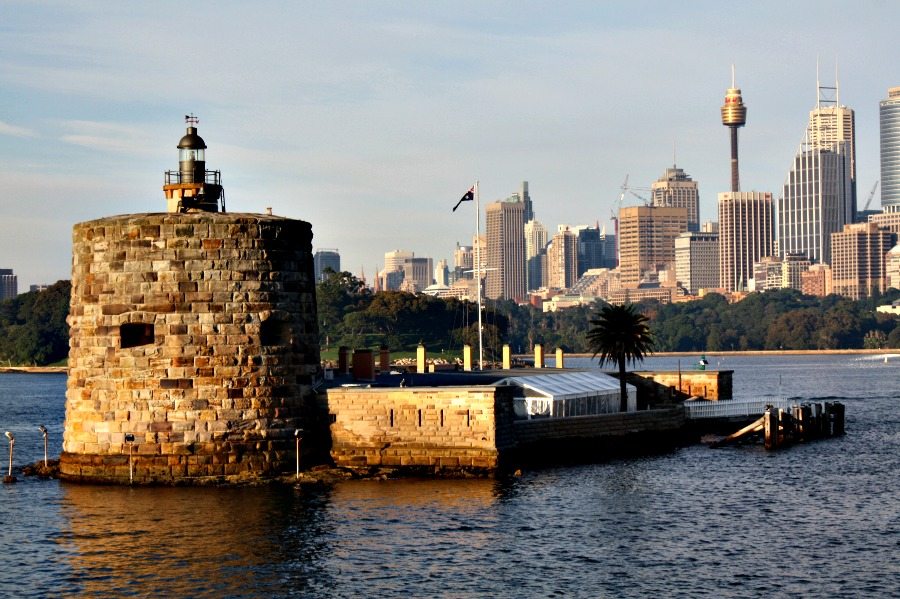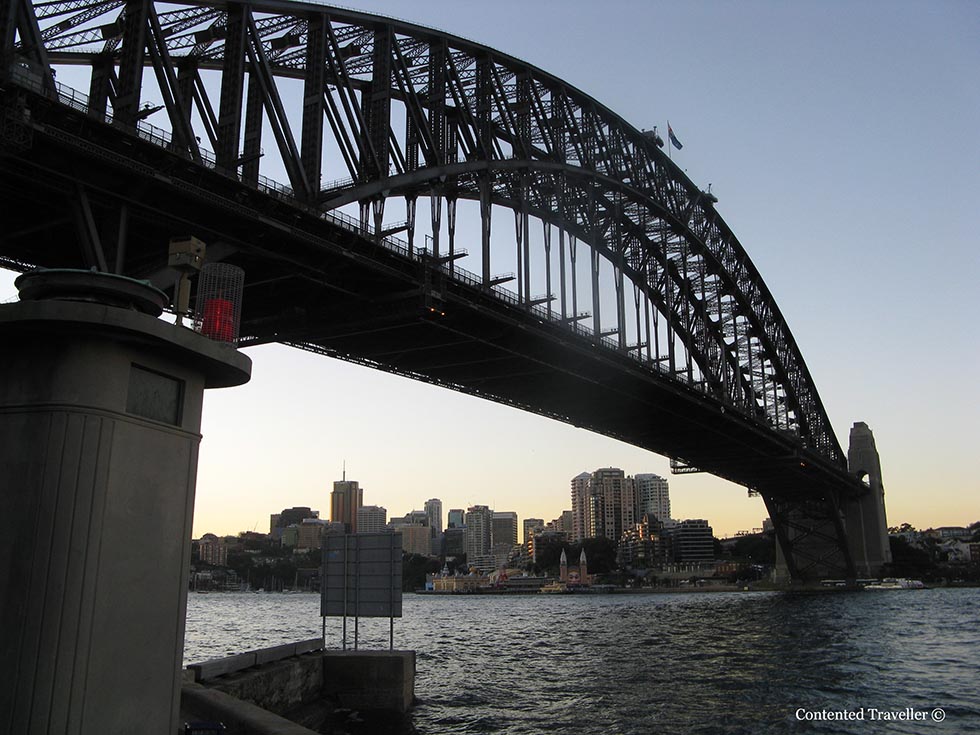 On this ferry trip you will see many of the mansions that adorn the foreshores as well as many restaurants and sailing clubs. You will also see many other historic buildings and the Taronga Zoo as you weave past any number of sailing craft from luxury yachts, ocean liners and the little tinnies (small metal boats).
Crossing the heads, which are the start of Sydney harbour, is a little rocky and more so at other times. See a hint at the end of the post.
You will also pass diverse landscapes of Australian bush, rocky outcrops and vegetation. You will see different wildlife and if you are lucky a pod of whales.
Manly is "seven miles from Sydney, a thousand miles from care".
Arriving in Manly is exciting as it is very funky little town with a great beach. There are an enormous amount of restaurants around the quay as well as lining the Corso, Manly's main strip. There are a huge amount of pubs, restaurants and bars to just while away the time with a bit of people watching.
If you happen to be on the ferry during one of the innumerable activities that Sydney has on, then you have a very cheap front row seat to a hot ticket event.
 HINT
If you want an adrenalin rush, listen to the radio for a good storm and when they announce that the ferry is about to close rush down to get the last run and a very rockin' and a rollin' ride as the ferry crosses the heads of the harbour.