It is amazing what is outside our own front door that we take for granted. From our front verandah we can see a number of things. Despite writing about our travels both locally and internationally I haven't really addressed what we see out side our own front door.
We can see The Nan Tien Temple which  is known as "Southern Paradise" which is its literal translation from Chinese. It is the largest Buddhist temple in the Southern Hemisphere. It is located where we live in Wollongong and we can see it from our front verandah.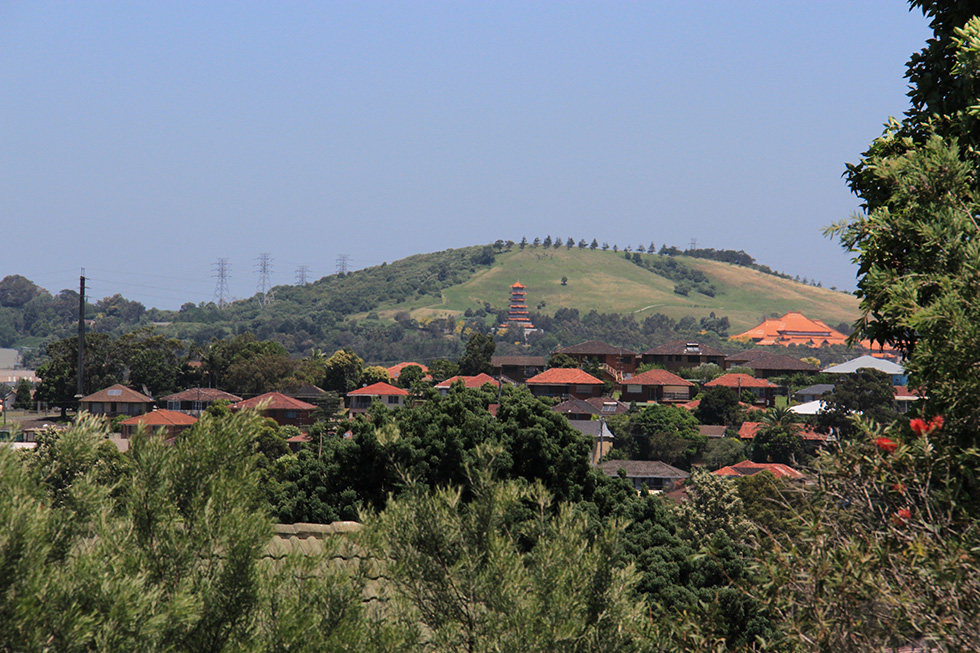 The location of this temple was specifically chosen because it sits between the mountains and the sea. It is considered that the Aboriginal word for Wollongong means between the mountains and the sea, and this was a very important consideration for them, as it needed to co-exist with nature.
The Nan Tien Temple is part of Fo Guang Shan and was founded in 1965 by Master Hsing Yun. Fo Guang Buddhism is based on the Mahayana tradition and started in Taiwan. This is an accessible version of Buddhism, which is very much focused on people being able to see and witness the monks in daily life.  It is termed Humanistic Buddhism.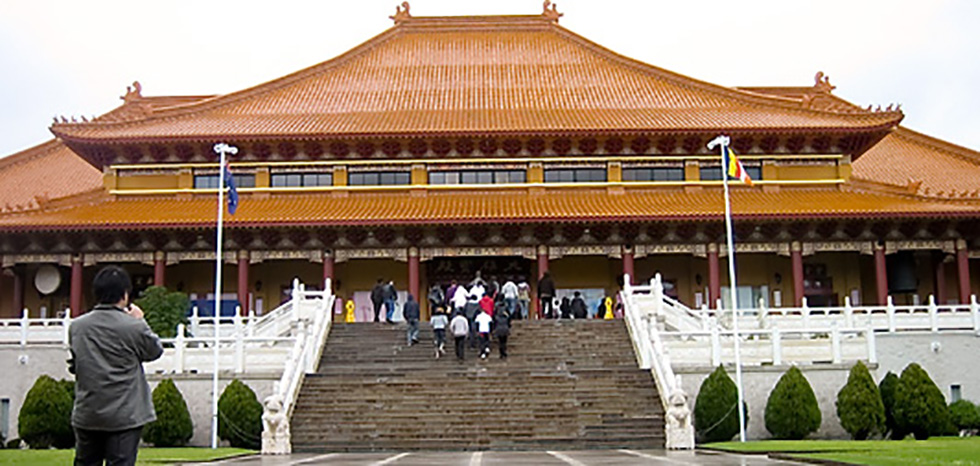 Since the opening of the temple in October 1995, it has become a major venue for local and international tourists and also acts as an important cultural centre bridging both eastern and western cultures.
As Wollongong and indeed Australia is highly multi-cultural it works seamlessly. There are many ceremonies associated with the Buddhist calendar that take place here, and the pomp and pageantry certainly brings a great element to our city.
It is the norm for us to see the monks, and many are female, at the shops and just going about daily life. The followers of Fo Guang Buddhism, endeavor to bring Buddhism into daily life by example and the followers in Wollongong have increased, but not in a cult type way.

To this end, people are always welcome at the temple, where many classes are offered in meditation and further understanding of Buddhism. There is also a retreat where people can go and take time out and stay at the lodgings. The café at the temple is open to the public and the vegetarian meals are basic but very good and we occasionally go and often take visitors to see the temple. Many people go for lunch because the environment is physically and mentally beautiful.
Many school groups go and stay at the Nan Tien Temple including the school that I taught at. This aims to introduce students to other cultures and other beliefs. These were overnight stays, which involved us all taking part in various classes, eating with the monks and generally taking time out in the serene gardens. It was an amazing experience for all of us.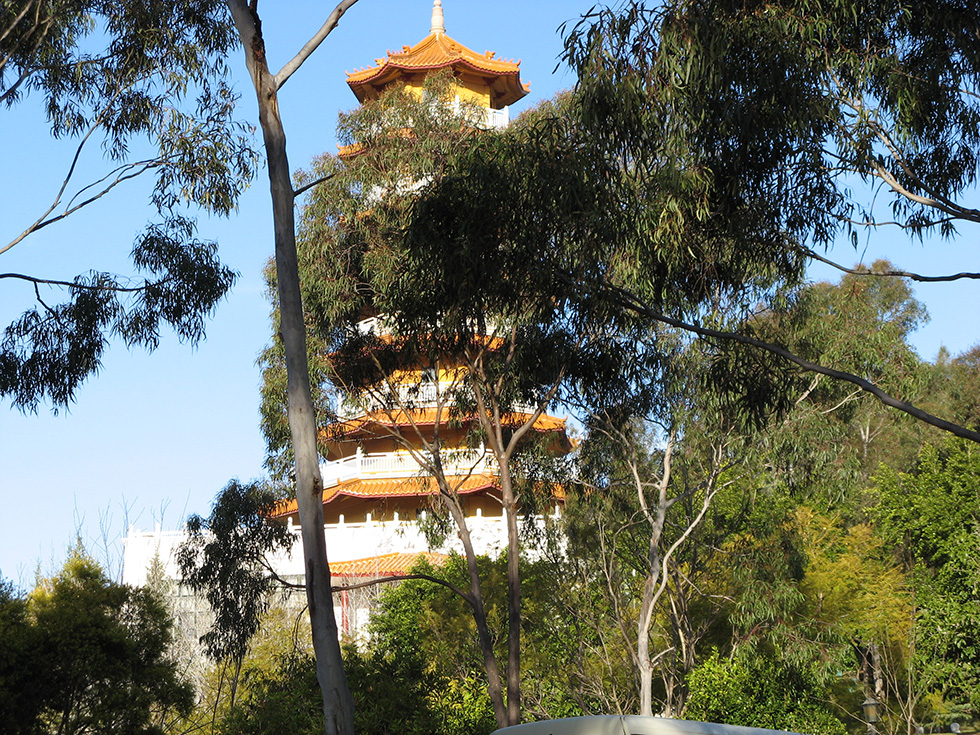 It is often amazing as to what is just out your own front door.
What is outside your front door?