There are many reasons why you should visit the city of Kyoto, and these are the Top 6 Reasons to Visit Kyoto with a lot of visual encouragement for you.
Kyoto was the imperial capital of Japan for more than 1,000 years, from 794 through until 1869. Kyoto is a highly historic and cultural center. The temples abound, the Shinto Shrines are all around, and Kyoto oozes total charm. The people are welcoming, the food is outstanding, and the city just continues to beckon travelers from afar. Kyoto is a place of quiet temples, sublime gardens, colorful shrines and geisha are walking the streets. How many tourists visit Kyoto each year? Kyoto receives over 500,000 foreign tourists every year, and this is growing.
Editor note, updated March, 2018
Etiquette when Visiting Japan
Before going to Japan it pays to understand the culture and the etiquette you should observe as visitors. Read about it here.
Flights to Japan
Skyscanner compares all airlines and booking sites to get the cheapest fares for you yo Japan. To find the flight to best suit your trip to Japan click on this Skyscanner flight link
Getting to Kyoto
Getting from Tokyo to Kyoto  or Osaka to Kyoto, or from anywhere in Japan is easy with the Japan Rail Pass. You should take the Shinkansen Hikari train from either Tokyo Station or Shinagawa Station in central Tokyo, and arrive at Kyoto Station. Three trains run on the Tokaido Shinkansen line: Nozomi, Hikari, and Kodama.
Where to stay in Kyoto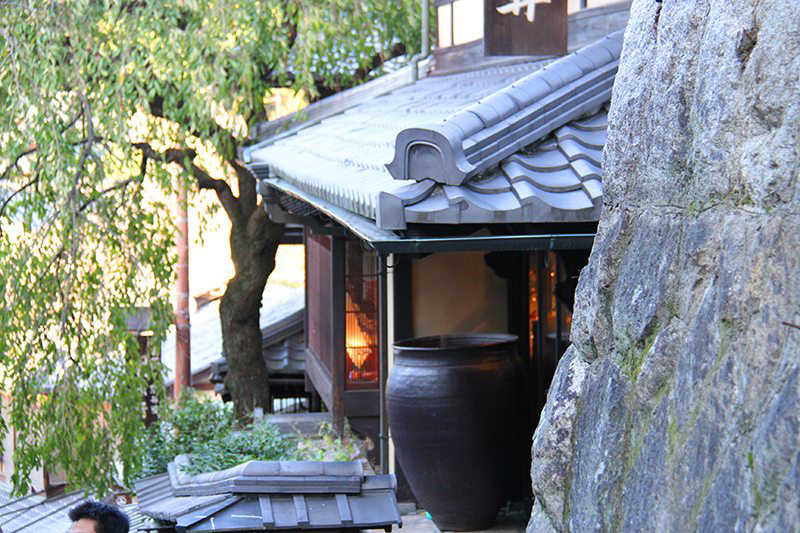 Momijiya Bekkan Kawa no Iori
Umegahata Takao, Ukyo-ku,
This ryokan is set between the mountains on the bank of a river. Slightly outside of the city, it is what Japan is all about. Read about staying in a ryokan, a traditional Japanese inn. Read latest Trip Advisor Reviews and get the latest prices here.
APA Hotel Kyoto-Ekimae
806 Minami Fudodocho Shiokoji-sagaru, Shimogyo-ku,
The hotel is centrally located, and is very convenient for travellers, just a few blocks from Kyoto main train station. Read latest Trip Advisor Reviews and get the latest prices here.
Hotel Honnoji
522 Shimohonnoji Teramaemachi, Oike-kudaru, Teramachidori,
Great location, budget hotel/ryokan. Read latest Trip Advisor Reviews and get the latest prices here.
Centurion Cabin & Spa Kyoto
Great location as well, right on major street with tons of shopping and close to train station, with sauna and Jacuzzi. Read latest Trip Advisor Reviews and get the latest prices here.
Top 6 Reasons to Visit Kyoto
There are 17 UNESCO World Heritage Sites in Kyoto. Kiyomizu-dera Temple is dramatic. Kinkaku-ji Temple, the famed "Golden Pavilion" is an unforgettable site. Ginkaku-ji Temple is called the "Silver Pavilion". Tenryu-ji Temple is amazing temple in Arashiyama…and it goes on. See more here.
1. Temples and Architecture
There are 1,600 Zen, Shinto, and Buddhist temples and shrines, in Kyoto. The most impressive temples are in the Higashiyama district. Always crowded but always worth it, is the Kiyomizu Dera Temple. It would be remiss to miss Kinkakuji – The Golden Pavilion and Fushimi Inari-Taisha. It is lovely trek to the top of the hill to one of the most photographed shrines in Kyoto. Remember to bring a good camera to capture your experiences.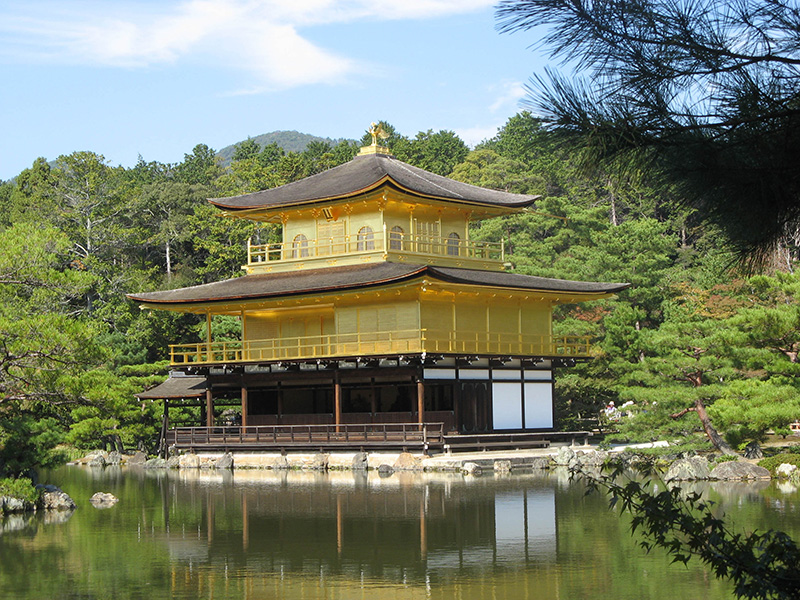 2. Gardens and Forests and Cherry Blossoms
In Arashiyama, you can find the famous Sagano Bamboo Forest, which is quite ethereal. Beautiful gardens are to be found everywhere in Kyoto. Kyoto is famous for its cherry blossoms, which are best seen in April. Some of the best spots to see this visual display are Philosopher's Path, Maruyama Park, Arashiyama and Heian Shrine, but wherever you go, you will be astounded at the beauty of the Cherry Blossom season in Kyoto.
3. Sake and Food
You need to visit the sake brewery in Kyoto.In Japan, the preferred word for rice wine or sake is "Nihonshu," which is one of the things we learned on our visit to the Gekkeikan Okura Sake Museum. Hear and experience the history of the traditional Japanese dish we know as sake.We had already learned how to drink sake correctly when we were in Nozawa Onsen, and if you want to know the correct etiquette, just read her. Address: 247 Minamihama-cho, Fushimi-ku, Kyoto City. Many people choose to do an Afternoon Izakaya Cooking Course, where you wear traditional buddhist monk clothing to embrace the cultural experienc and prepare 4-5 authentic dishes that are often eaten in Japanese homes and Izakaya restaurants
Food abounds everywhere in Kyoto, and the food belt of the city is the Nishiki Market, where the food tastes amazing, but better still, it looks amazing. Kyoto take great pride in everything that they do. Okonomiyake is a speciality in Kyoto, as it is in Nozawa Onsen where we ski
.
4. Festivals
This is all about the celebration of Japan's former imperial capital, Kyoto. The Gion Matsuri is Kyoto's biggest annual festival, and the Jidai Matsuri Festival is the festival of the ages, occurring every year on October 22nd. The festival features some 2500 people wearing costumes ranging from the 8th to the 19th-century parade. The parade goes from the Imperial Palace to the Heian-jingu shrine. Regardless of festivals, you need to visit Kyoto Imperial Palace.
5. Exploring Gion 
A must visit in Kyoto in the heart of Kyoto lies Gion, the city's most famous entertainment district and the center of its traditional arts.Gion is Kyoto's most famous geiko (geisha) district, and a very popular place with tourists for good reason.Make sure to explore the old streets and admire the traditional Japanese wooden houses, called machiya. Try a Kyoto Geisha Districts Tour or some Kyoto Backstreet Cycling 
6. Kyoto at Night
Kyoto is enchanting at night, It is a safe city to walk around and capture the ethereal glow of the lights.
These are the Top 6 Reasons to Visit Kyoto, and there are many more.
PIN IT