Don't deny it, you all have that cheesy photo that you took while traveling. We all do it. The one where you are kissing the Sphinx, walking across Abbey Road, holding up the Leaning Tower of Pisa or maybe you have kissed an idol in Madam Tussauds.
What will I share?
Gordon says no, to one that I am thinking about, but then my ability to be obedient is fairly tenuous. We will see.
He wacked Justin Bieber across the head with an iPad.
Lexie freely admits that she is objectifying Mr Timberlake. It makes you think that they named their blog site well.
The delightful Annette says,
I LOVE cheesy photos
Josh sometimes like to find creative ways to make his wife Liz laugh during their travels and this is how he does it.
Josh had issues in Hawaii visiting Volcanoes National Park.
Very very reluctantly, we got Jo to share a 1990's cheesiest photo
Jo tells us, 'This one is doubly cheesy – not only am I pushing over the Leaning Tower of Pisa, I'm also wearing the most hideous Paris tourist tshirt, and don't get me started on those shorts. …..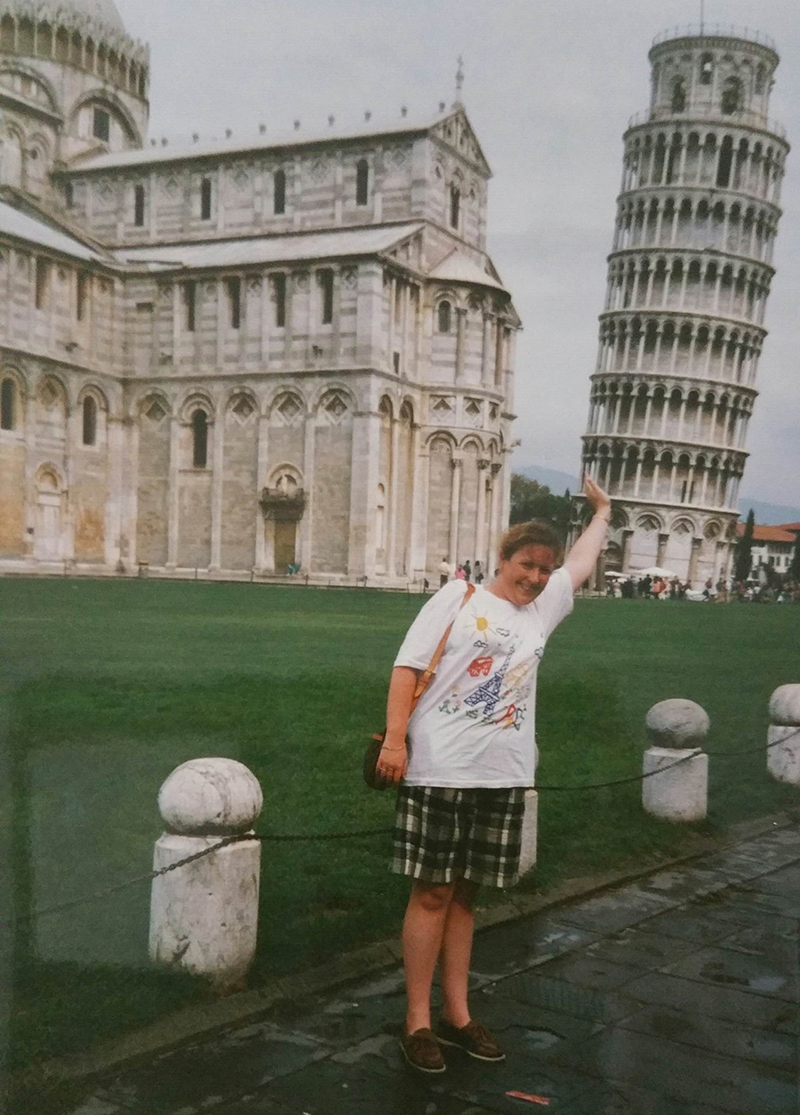 Erin takes on the Capitol building in Washington, DC ..and wins
Inspirational Life Adventures
Cory says,
"I got invited to a German house party, and they were mixing bad."
Turns out George Clooney wasn't that afraid of commitment at his first wedding at Madame Tussaud's Wax Museum in Las Vegas, Nevada,when Katie Lutz married him.
The lovely Megan
assisted with the Changing of the Guard in London
These guys like to take a baguette traveling in Paris …as you do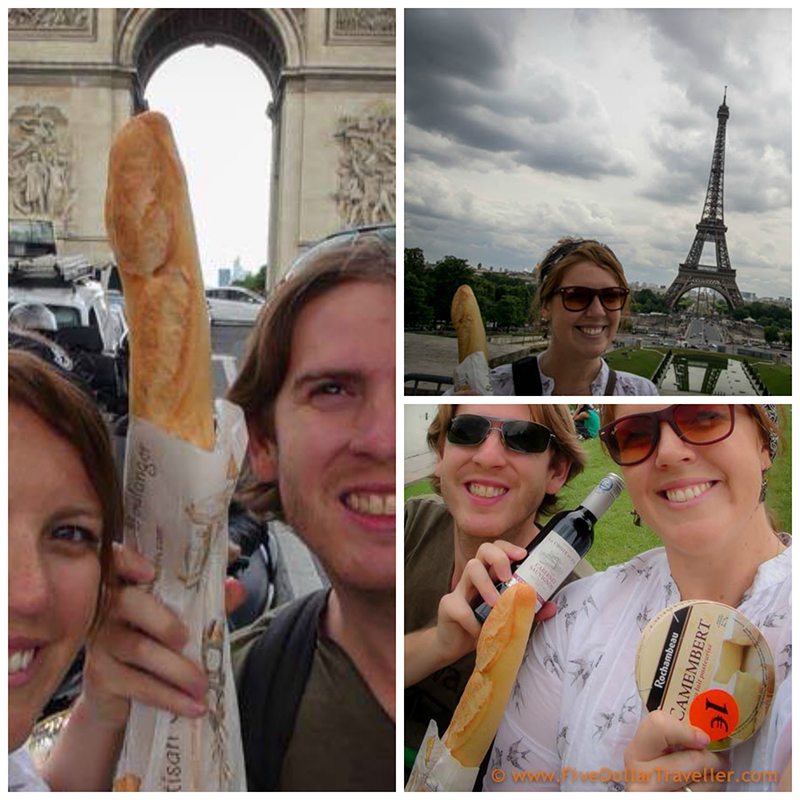 Sharon and her family have a thing for fruit in Langkwai, Malaysia
She says "the kids keep asking to take more silly photos now!"
 Chris
Thankfully, he was able to catch a tender boat back it in time, even though he may have had one too many rum drinks while spending a day on on this private island during his last cruise onboard Royal Caribbean's Enchantment of the Seas.
Ana is one strong lady as she is caught on camera holding up La Hougue Bie, a Neolithic mound and passage grave built 6,000 years ago in Jersey, Channel Islands.
 Pete had just flung the flame on top of the Olympic beacon when his wife Betsy took this cheesy photo in Sochi, Russia.
 The lovely Jean takes us to Paris "So this was at the carousel grounds of the Eiffel Tower in Paris.