A unique way to have afternoon tea in London – with BB Bakery Bus Tour
I think everyone wants to have afternoon tea in London, and why wouldn't they. London after all, is the afternoon tea capital of the world. When we were deciding where we would enjoy this pleasure, we came upon BB Bakery.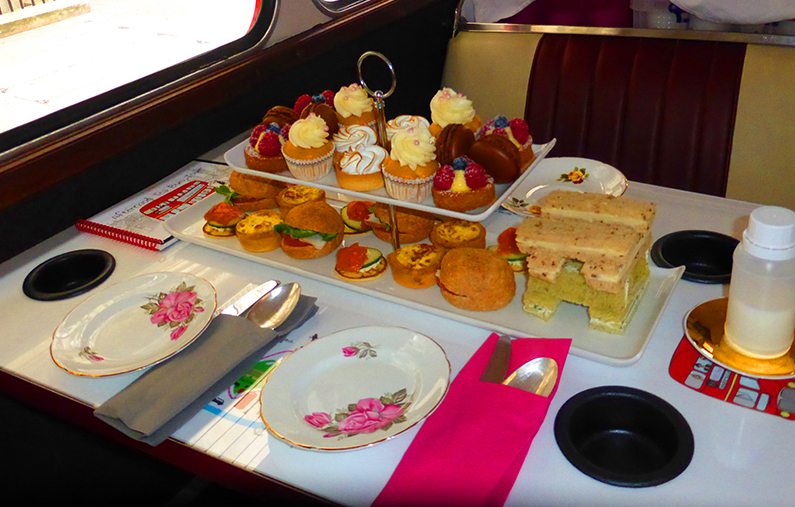 If you are after unique, as we are,  then this is it. A vintage London double decker bus takes you around central London, and while you are taking in some of the London's most significant sites, you are served afternoon tea in a beautifully restored double decker red bus.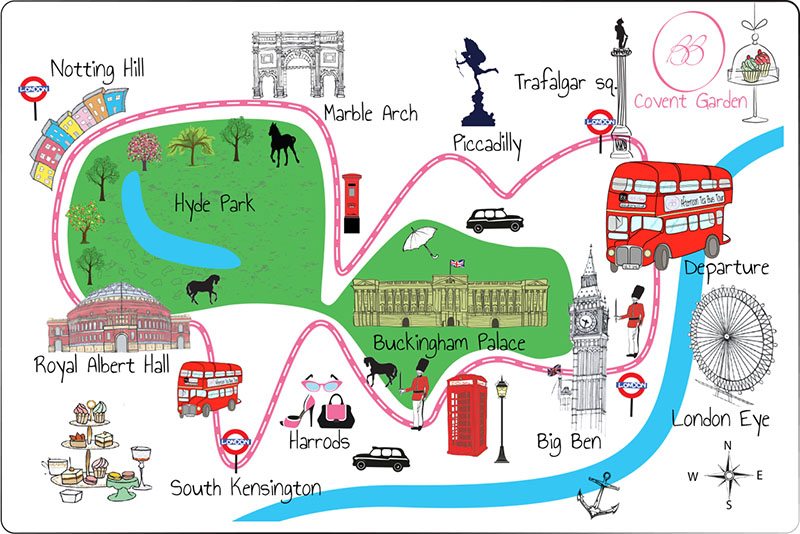 The BB Afternoon Tea Bus Tour in London was only launched in 2014, and this has evolved from the success of BB Bakery in London's Covent Garden, which is a traditional French Salon de Thé bringing the authentic taste of real French baking to London. You can choose to have afternoon tea at the bakery, or if you are after that very special experience as we were, then choose the classic Routemaster Bus and to see London as you are served our afternoon tea
First impressions
We arrived at BB Bakery's own bus stop, which is not such an easy thing to get in London, at Trafalgar Square. The bus arrived and was indeed exceptionally Parisienne. The art work both on the bus and on the menu and information guide is exceptional … and cheeky, suggesting that good things are coming your way.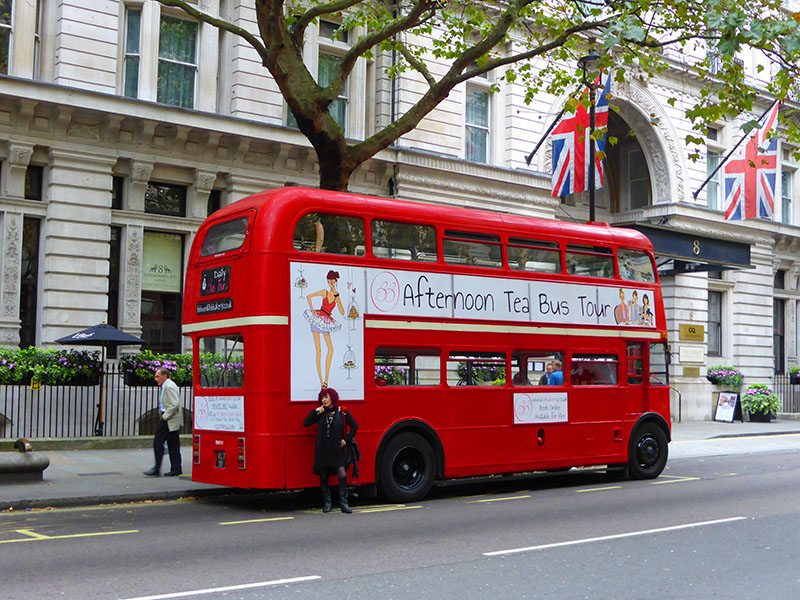 The food we ate on the BB Bakery Afternoon Tea in London journey
The bus is a fusion of London meets Paris, the staff are more than delightful and the food … well .. totally decadent. As BB Bakery is French based, they pride themselves on their cakes and pastries. Having a highly successful business in Coventry, this fun and unique trip just brings another dimension to interesting things to do in London.
The experience
We were sitting on the top level of the bus and before us lay sandwiches, quiches, sweet pastries, mini cupcakes, and macarons. I actually have never had a macaron before … hard to believe and I wish I hadn't have eaten this one or any of the cakes. They are so seriously good, that I now have a severe case of addiction to BB Bakery macarons and cakes in general. We drank cups of tea and ate as we looked at the stunning sites of London between mouthfuls.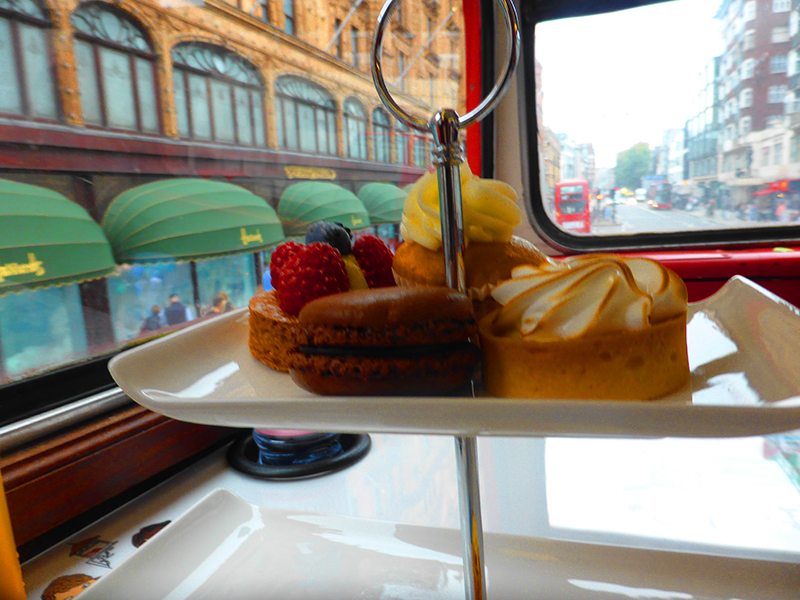 There is more than enough food, and when we thought we could not eat anymore, the lovely staff bought out scones, jam and cream and more tea. Yes we did eat them … manners .. you know.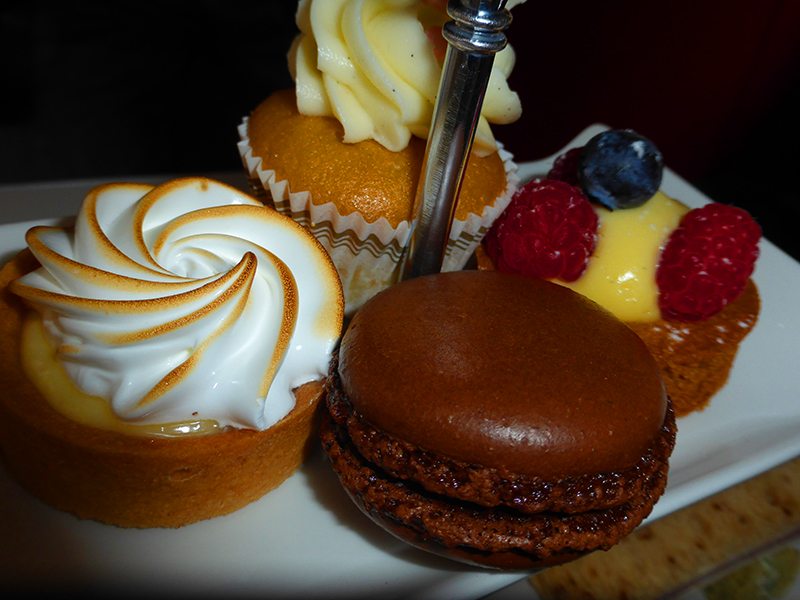 We thoroughly enjoyed our BB Bakery Afternoon Tea in London. It was a unique experience. The food was excellent, the double decker red bus was a perfect setting, and the tour was a great backdrop and the staff so delightful.
It was quirky and it was fun we thank them for having us on this excellent trip.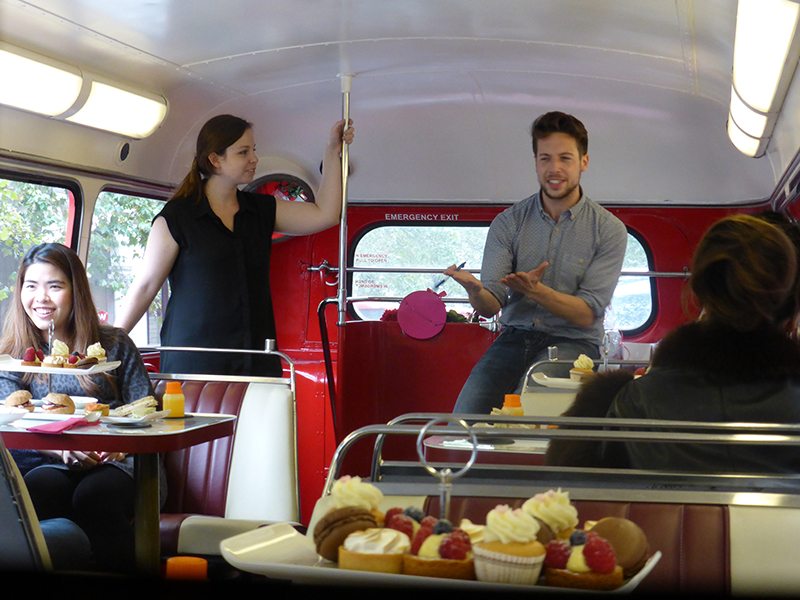 If you like excellent food, want something a little different to the norm then definitely do the afternoon tea in London, with BB Bakery Bus Tour. Feel free to send me your macarons.
See all details about the Afternoon Tea in London at this site BB Bakery Afternoon Tea in London