Visit Zaanse Schans to see windmills, clogs and eat cheese.

If, like me, you believe there are certain things that you must see and do in a country, then when going to the Netherlands or Holland, it is definitely windmills, clogs and cheese. I would have also added tulips on the list but I knew that we were out of season when we went. Zaanse Schans is a short train trip from the stunningly beautiful Amsterdam.
Zaanse Schans offers all of this. It is a traditional and well preserved town come open air museum. While it has become a tourist attraction, this is with very good reason. It is here that you gain a major appreciation of the role that windmills played in the life of the Dutch people. The Dutch built windmills for many centuries, to drain the land of excess water, grind corn and saw timber.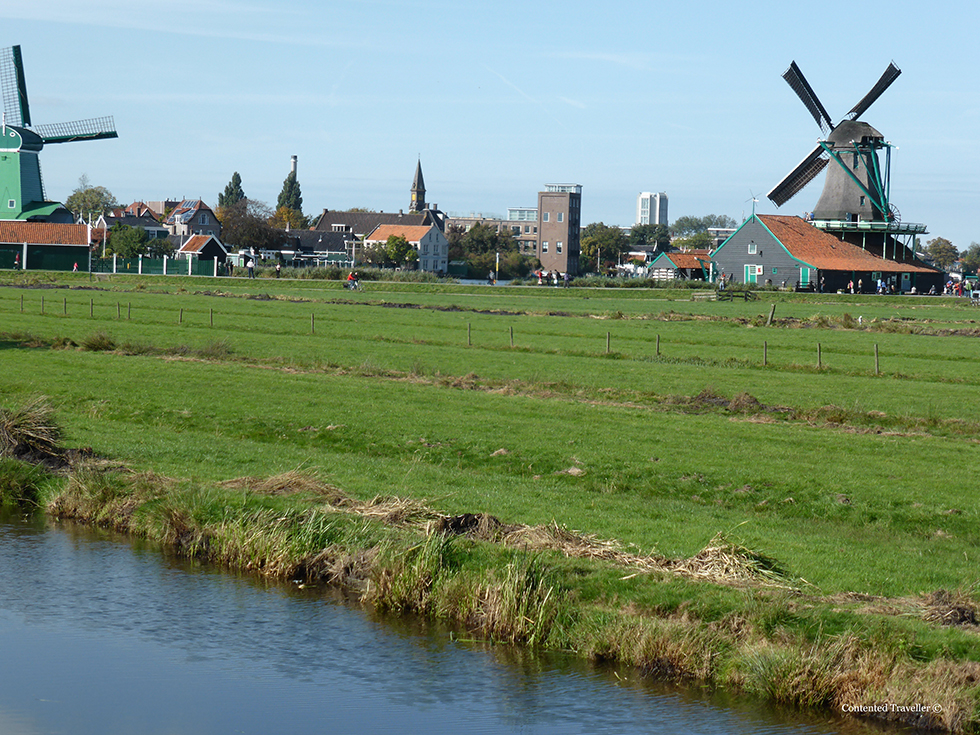 The Zaan region where Zaanse Schans is located was an important industrial area and there were hundreds of windmills which were used to produce vital goods like linseed oil, paint, snuff and paper. Many of the cottages are now museums, gift shops or workshops, while some are still used as private residences.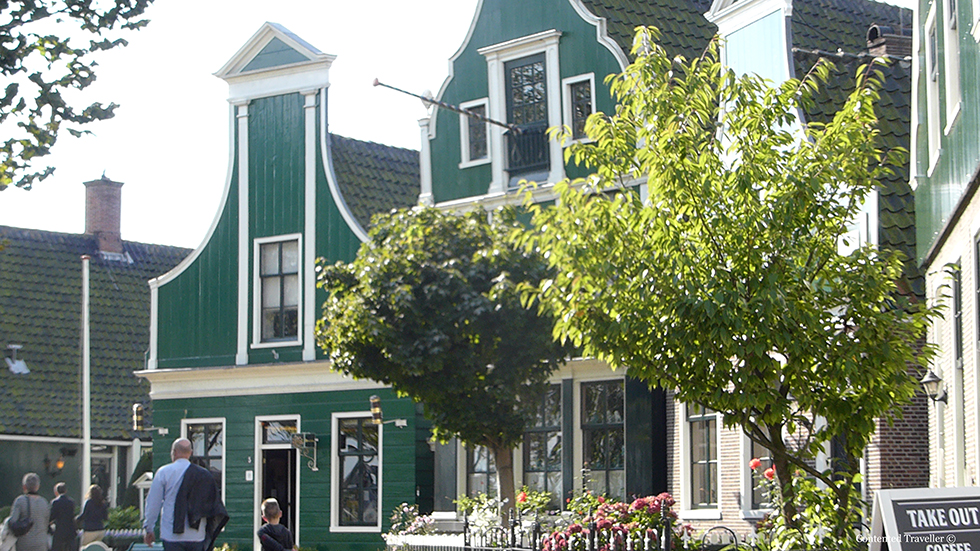 It is here at Zaanse Schans, that you also get to taste fresh cheese like gouda, try on clogs and to experience a full immersion amongst the stunning architecture. I for one loved it. It was like stepping back into the past and the area is very beautiful. Gordon for another could not be dragged away from the workings of the windmills, which you get to see up close and personal. Men and gears and cogs and grindstones and presses. It actually was very interesting but after quite a while I played with the Dutch chooks wandering around. Despite a language barrier I think we became friends.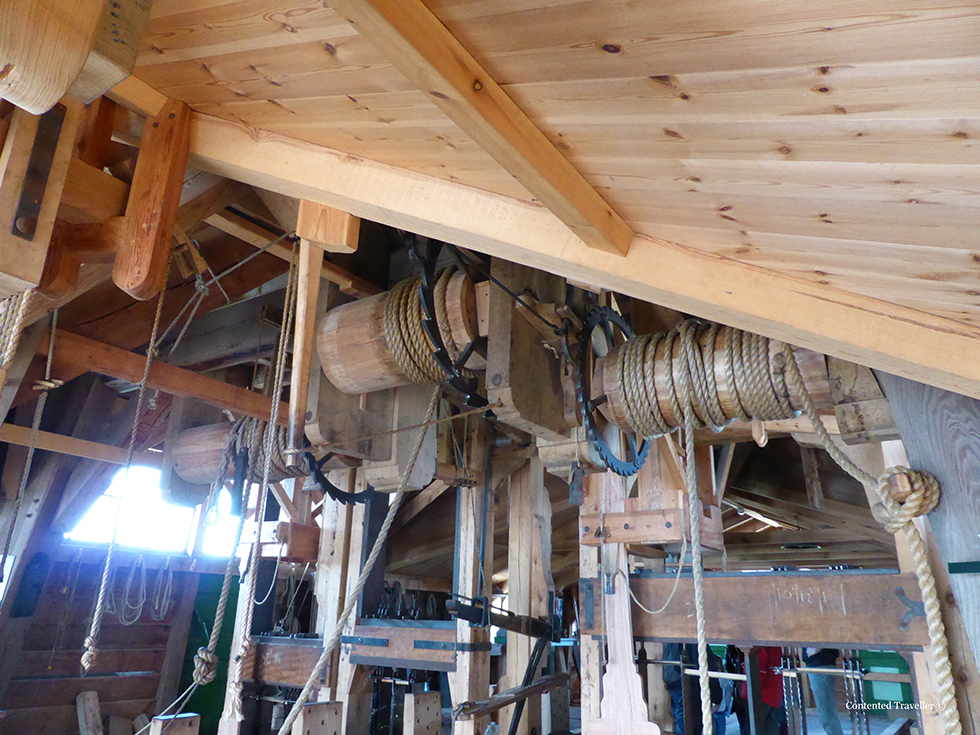 There are six windmills spread out along the water ways, a wooden shoe workshop, a cheese farm and more. The historic Albert Heijn Grocery store is also here Zaanse Schans.  Albert Heijn worked here with his parents in 1887 before going on to create a huge supermarket chain.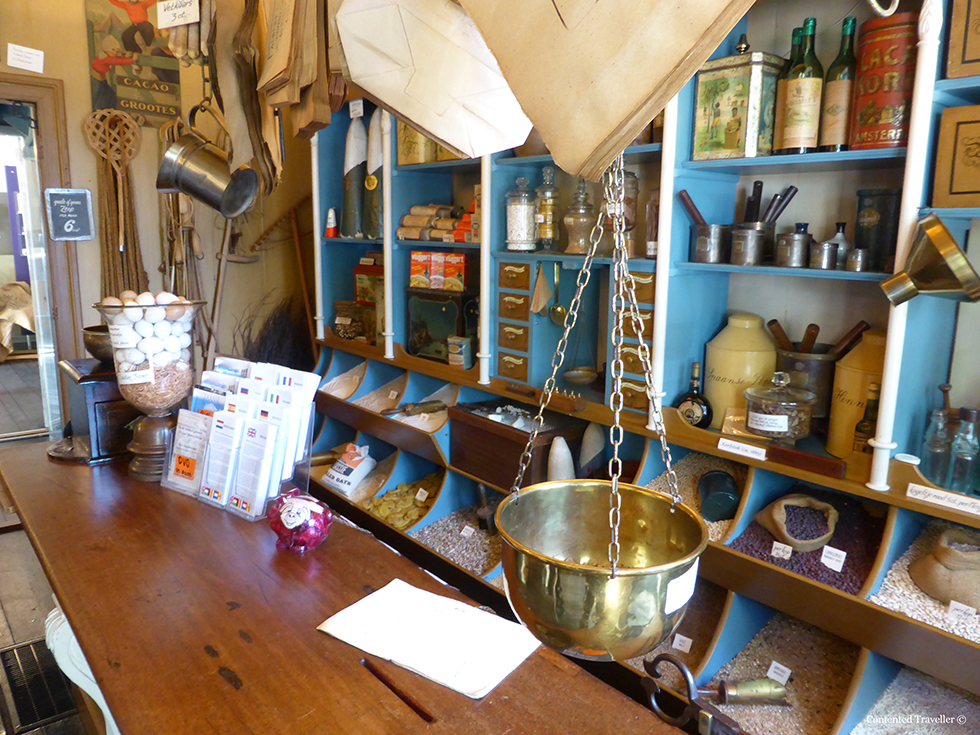 Zaanse Schans  is a short train ride from Amsterdam and is a definitely great way to see windmills, clogs and eat cheese … and a Dutch pancake should you feel like it. We did.
[easyazon_link asin="B00IG3252Y" locale="US" new_window="default" nofollow="default" tag="wwwcontentravel-20″]Panaromic 350 Houses along the canal Zaanse Schans[/easyazon_link]