Located just 20 minutes from Portland, we spent a day Visiting the Seaside Town of Weymouth in England. Weymouth is the archetypal English seaside holiday destination, and a lovely place to visit, and to stay. Check out the latest prices here for a seaside vacation. Weymouth is in the Dorset County of England, made famous by authors like Thomas Hardy (who I frankly think was a bore) but ….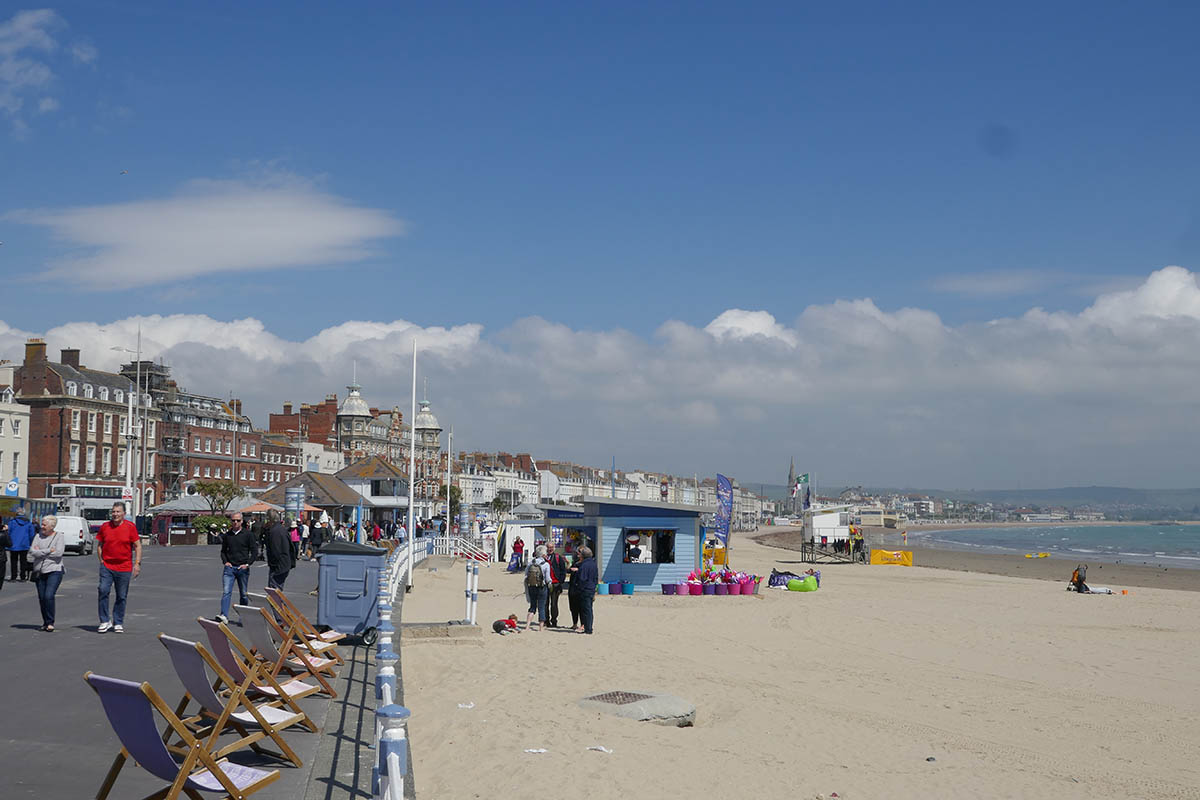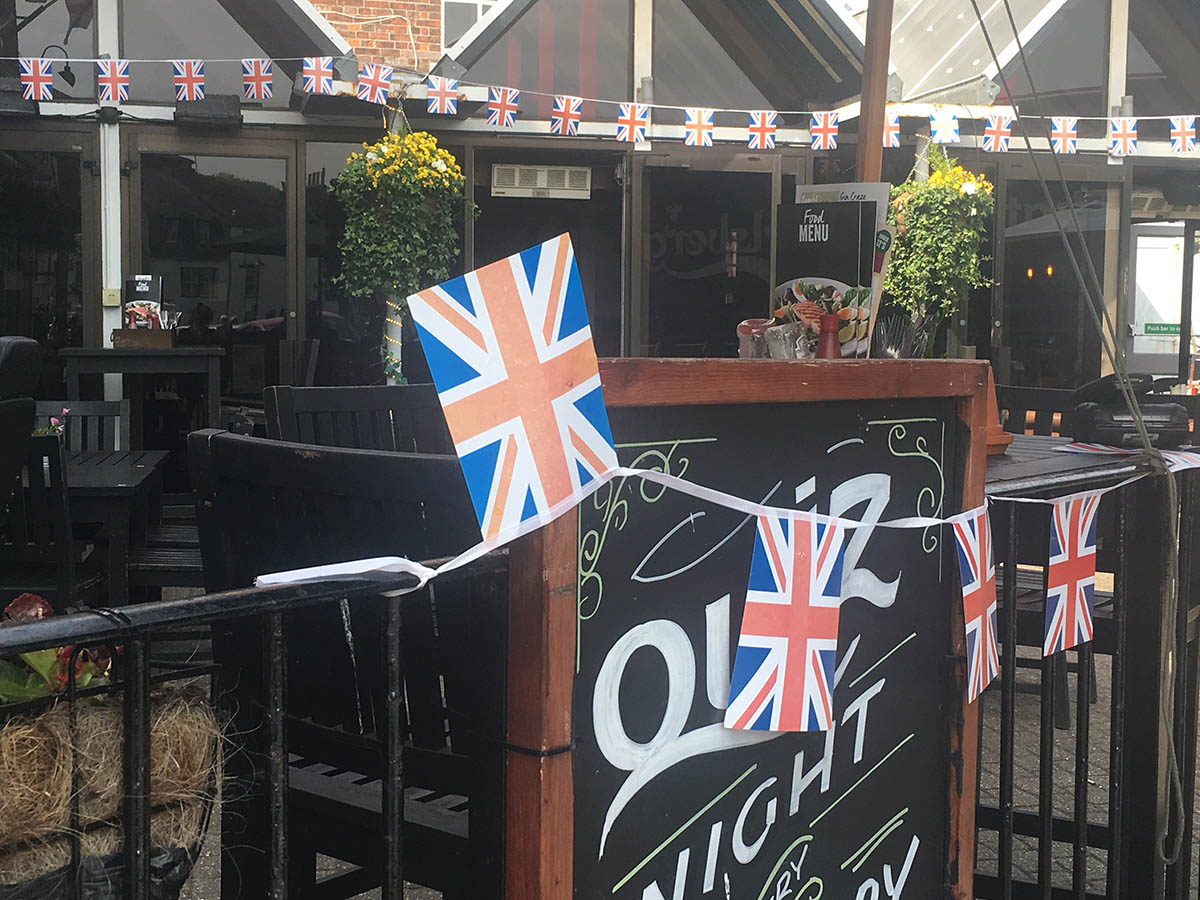 Discovering Weymouth, UK
Like many of the ports of call we made on our cruise, which you can read about here, we continued to discover some lovely little places that we knew very little about, and Weymouth was one of these. Growing up hearing stories of the English people going to seaside villages for their holidays, of them playing on the beach and watching Punch and Judy shows, while eating fish and chips, I was hoping that Weymouth would give us this and a bit more .. and it did. Read more about the best things to do in Weymouth, Portland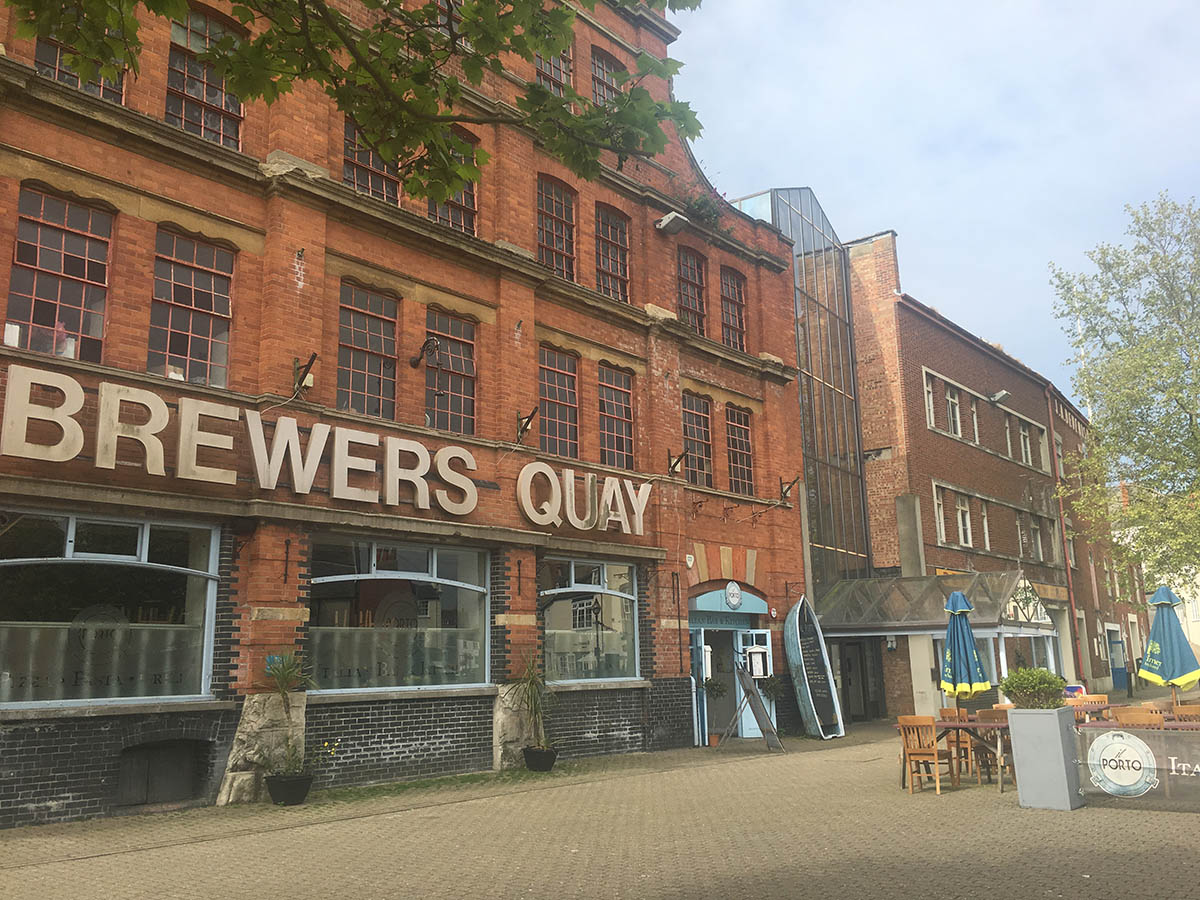 About Portland
Portland is joined to the mainland of Dorset by the narrow Chesil Beach. Both Portland and Weymouth are towns on the dramatic Jurassic Coast. These rock formations date back 185 million years and attract many visitors for the breath-taking scenery. Noted author Thomas Hardy called the peninsula "The Isle of Slingers' because Portlanders used to throw stones to keep strangers away. Portland is a mecca for walking enthusiasts wanting to explore the Jurassic Coast, as well as the abandoned Tout Quarry. Now a stone sculpture Park, Portland Castle is one of Henry V111's best preserved coastal fortifications.
Visiting Weymouth, UK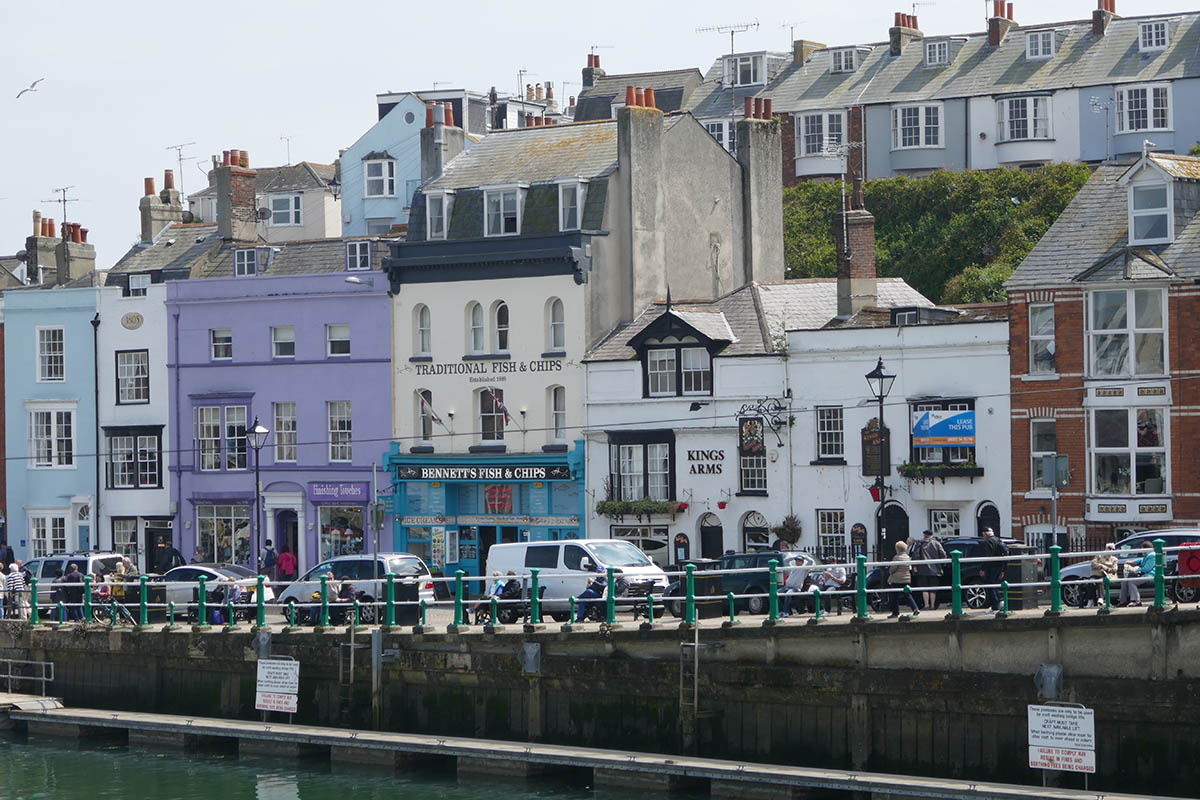 About the town of Weymouth, UK
Weymouth is a seaside town in Dorset, England, with a population of 53,000 approx. The town is attractive and very welcoming to guests. They provided complimentary transfers to and from the town, which was not at all touristy, but rather a place where people live, work, shop and eat. We started our walk around the very attractive harbour where boats bobbed up and down and where charming houses lined the docks. Shops varied between old pubs and fish and chip shops just as it should.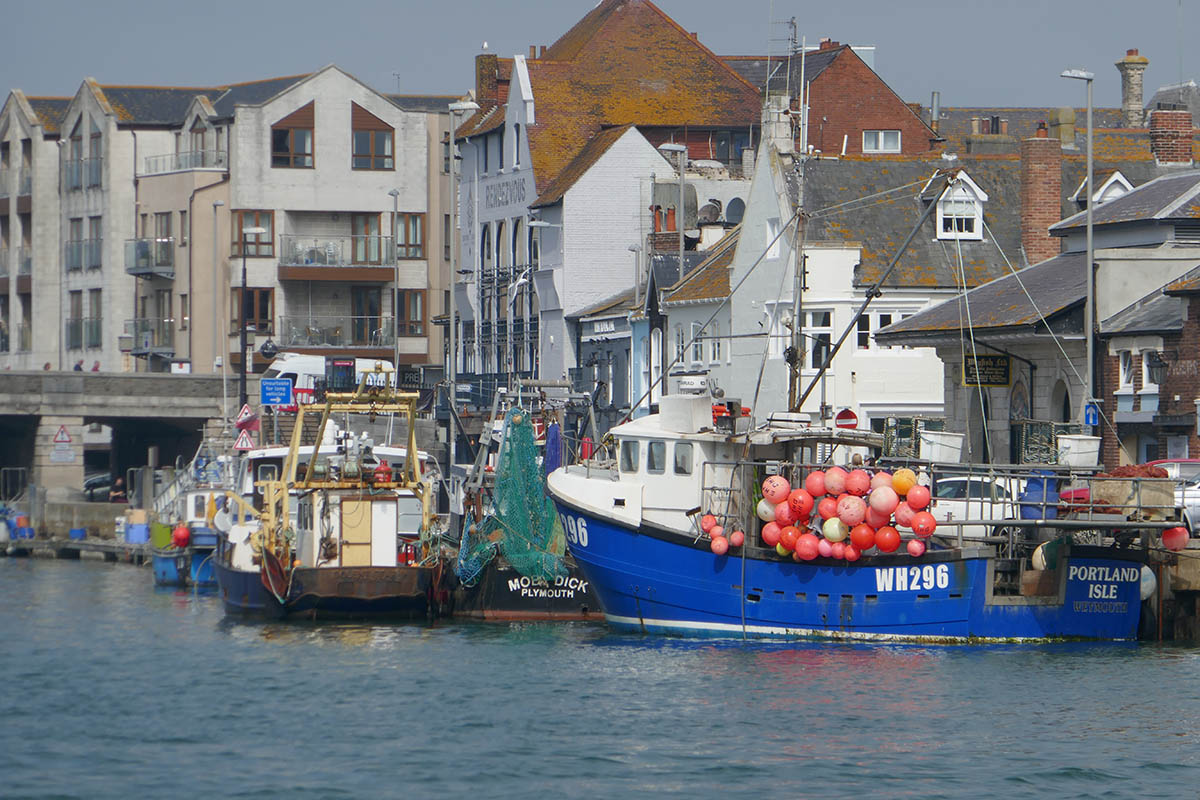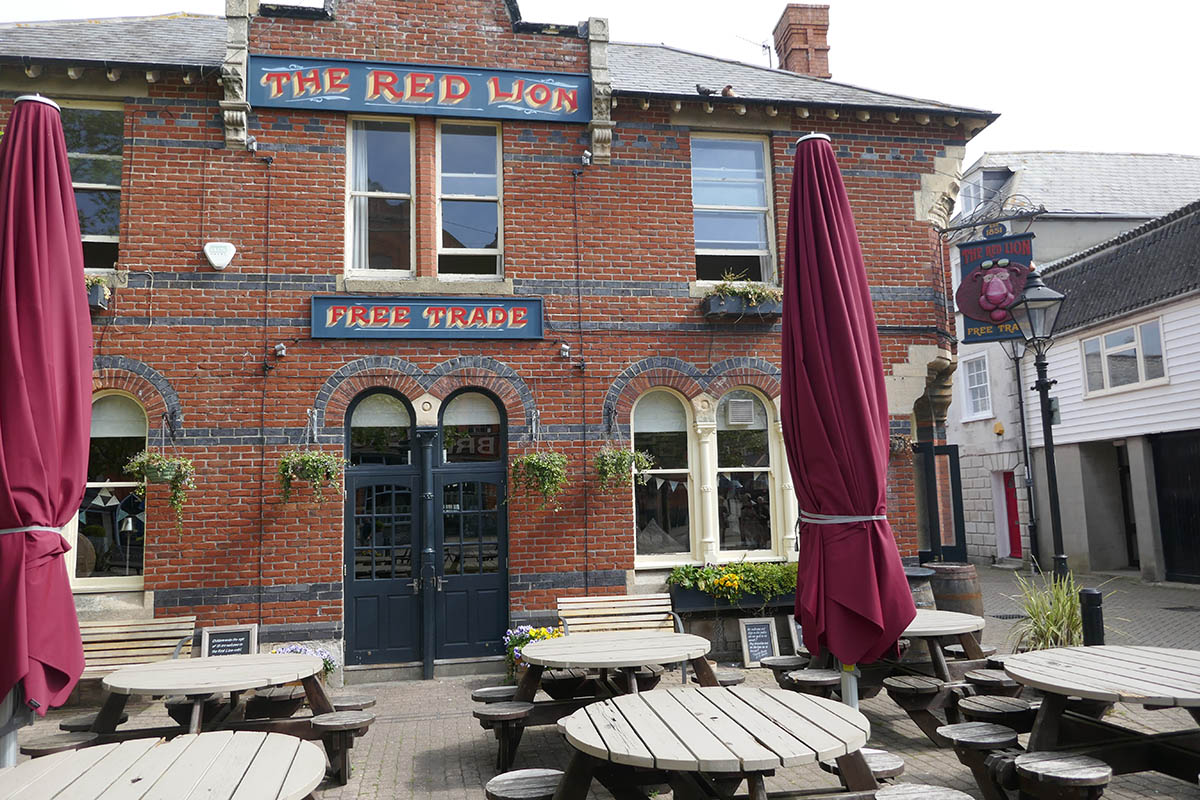 Walking along the promenade of Weymouth
We walked along the promenade and watched people eating ice creams, and children having donkey rides on the 3 mile Weymouth Beach. We walked past carousels and arcades, brightly coloured deck chairs and could imagine how Weymouth would become a lot busier in the British summer months, and let's face it; summer only occurs a few days a year, then why not escape to the seaside. We have a British friend who told us that summer occurred on Thursday the last year….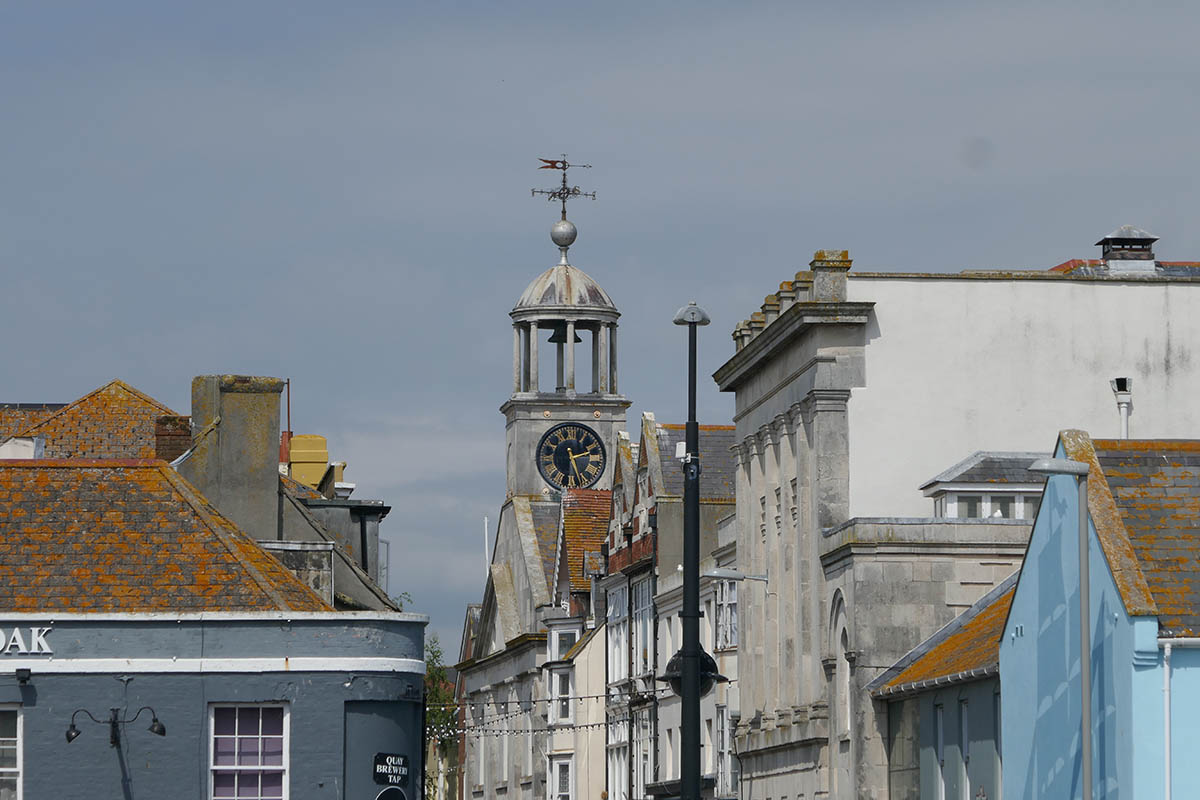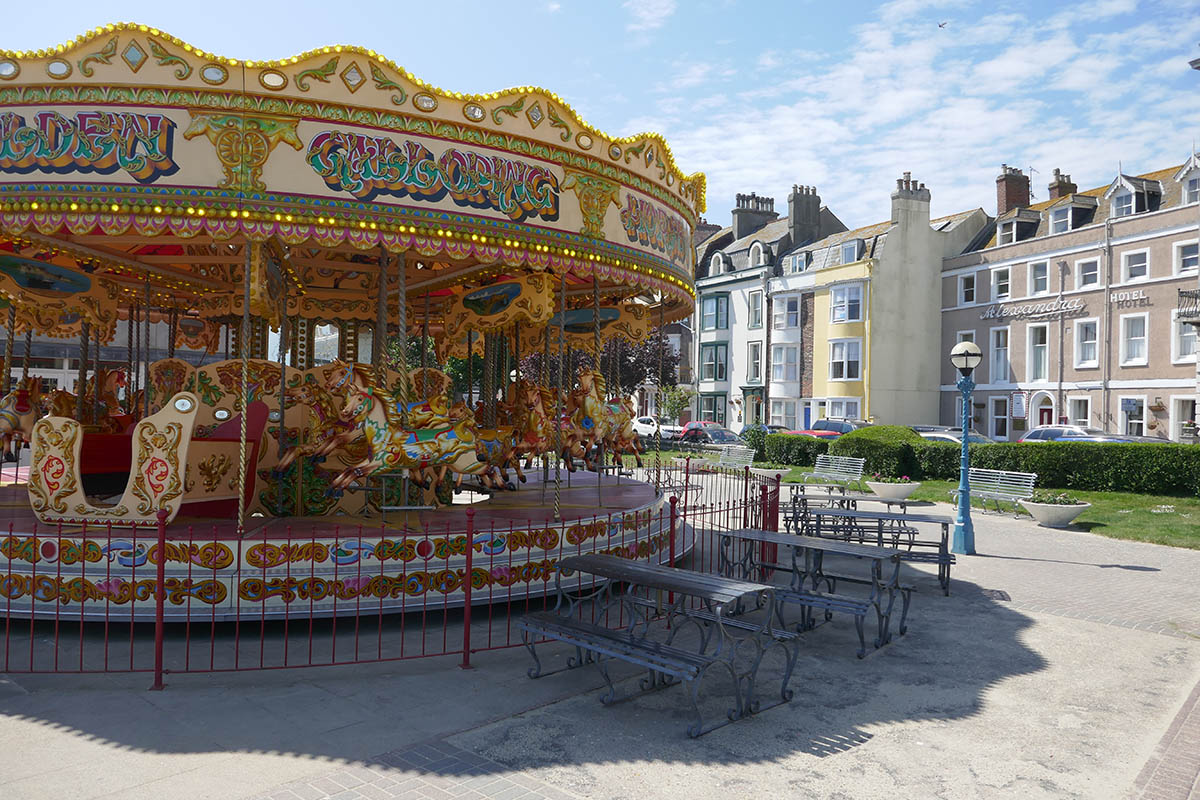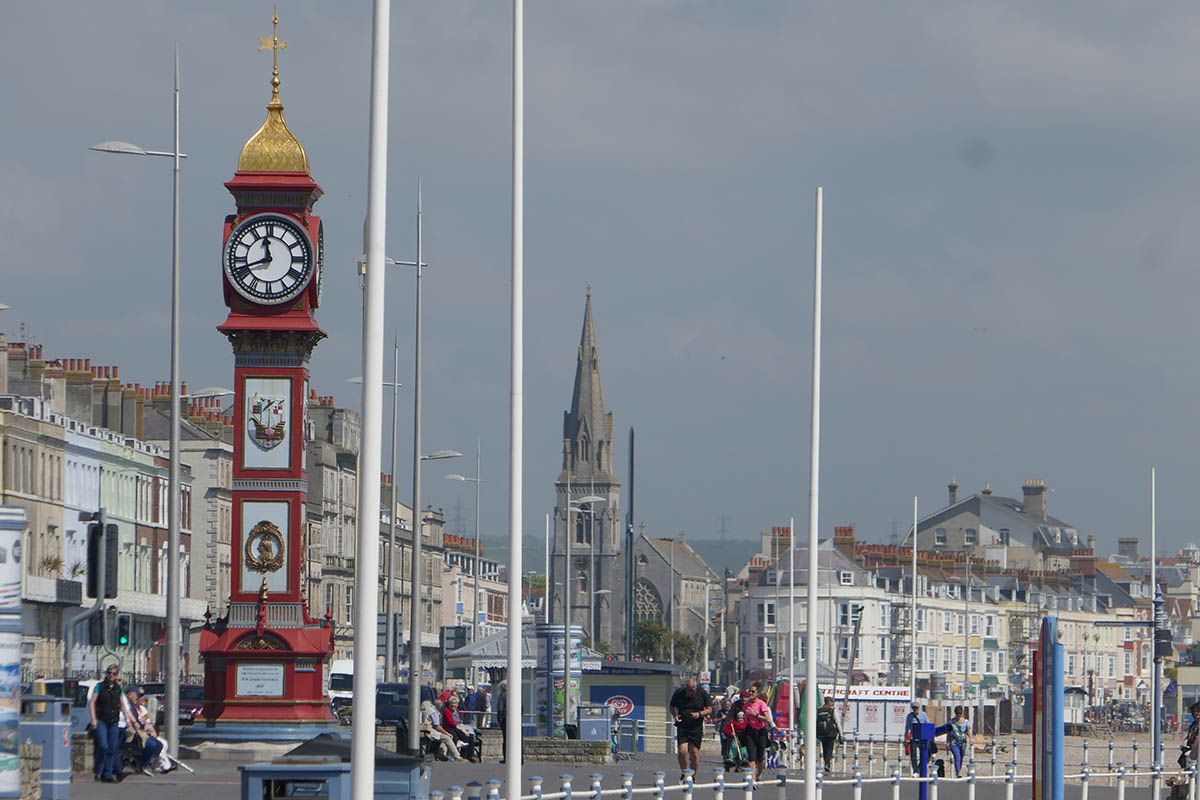 The streets of Weymouth
We wandered the streets where brightly coloured flags fluttered above, and little shops lined the cobblestoned streets. Because we had made a radical decision to continue our cruise to Norway and then to the Balkan states, we decided to find a jacket that might keep us warm should it get cold. As luck would happen, there were end-of-winter sales, and we managed to get two jackets for very little.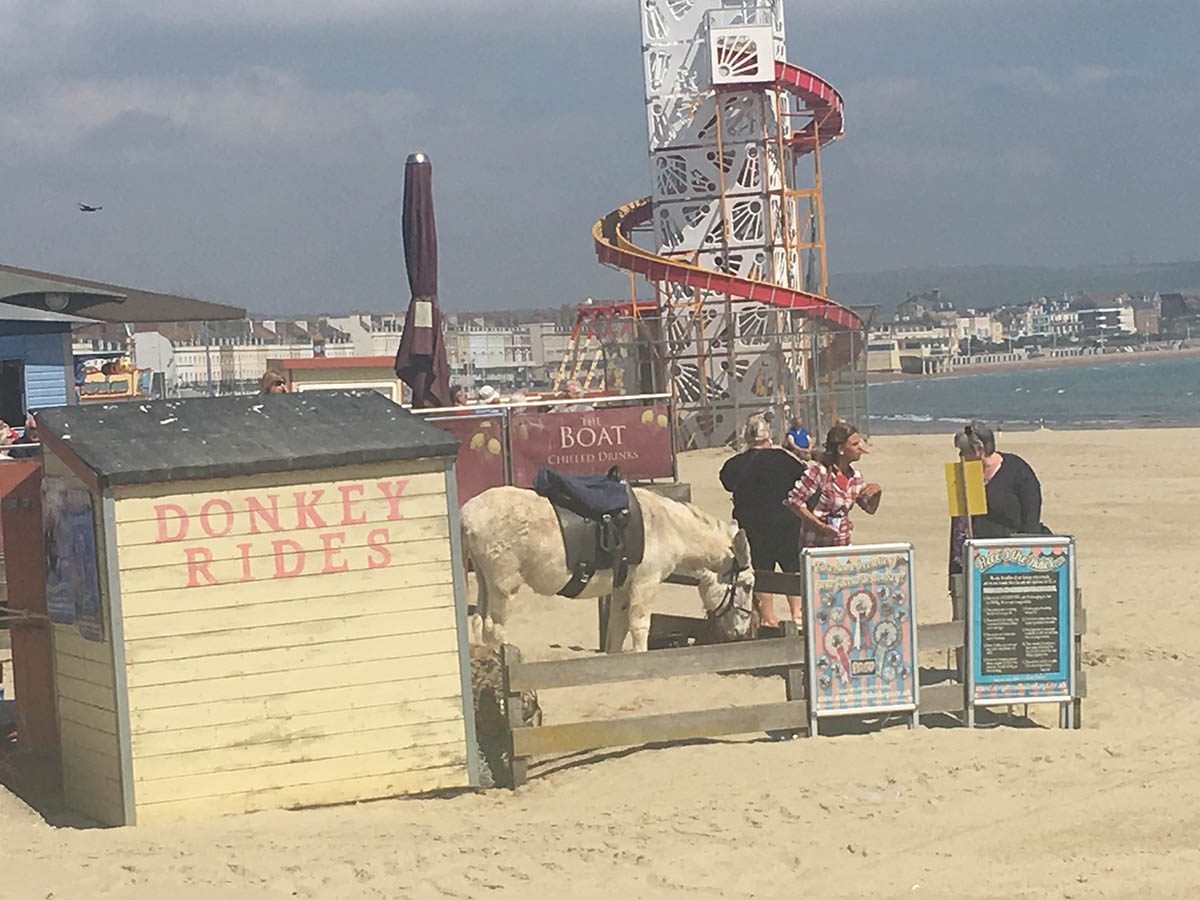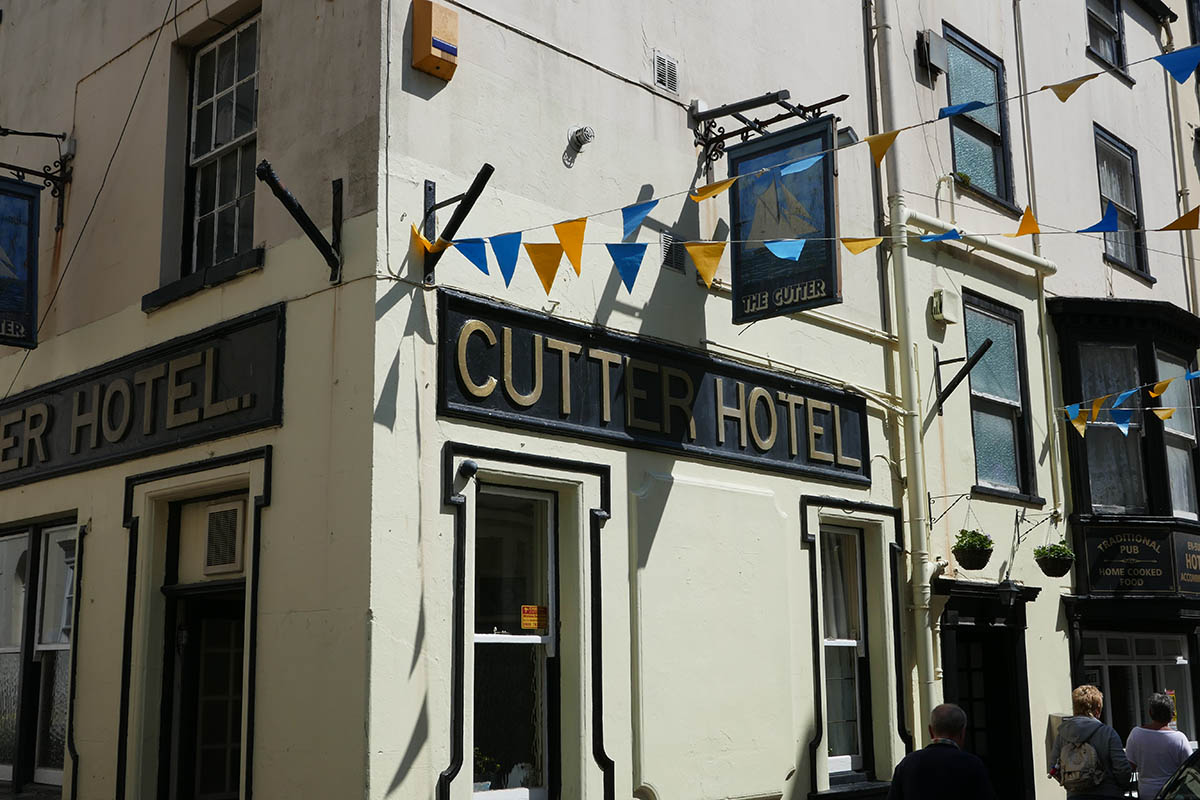 Visiting the Seaside Town of Weymouth in England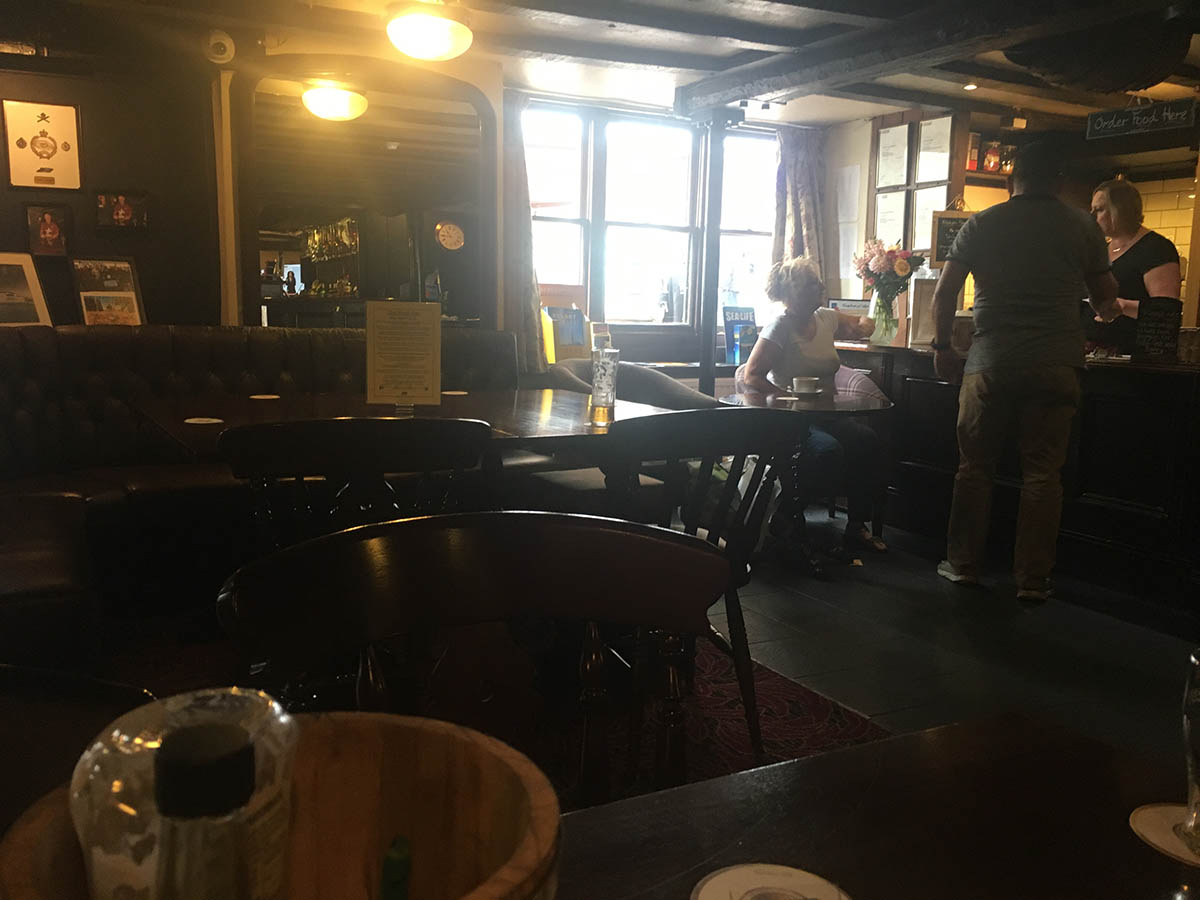 Visiting the The Black Dog Pub in Weymouth
We then headed to the goal of our visit to Weymouth in England. We wanted to have lunch at the oldest pub in Weymouth. This is The Black Dog Pub, and dates from 1500's. There is something about Britain and history and a pub that works well together. We found this delightfully traditional pub and proceeded to have a hearty British meal with some of the beers that were recommended by the lovely publican, who looked exactly as a female British publican could look. She was delightful and offered Gordon tastes of the beers that they had on tap. The tasters were half a glass of each; such is the generosity that we saw throughout Weymouth. The Old Speckled Hen Beer is known far and wide, and the house brew was equally as good. I went with the cottage pie, while Gordon did the traditional fish and chips. All in all, it was one of those archetypal British experiences, and one we recommend to others who visit this seaside village.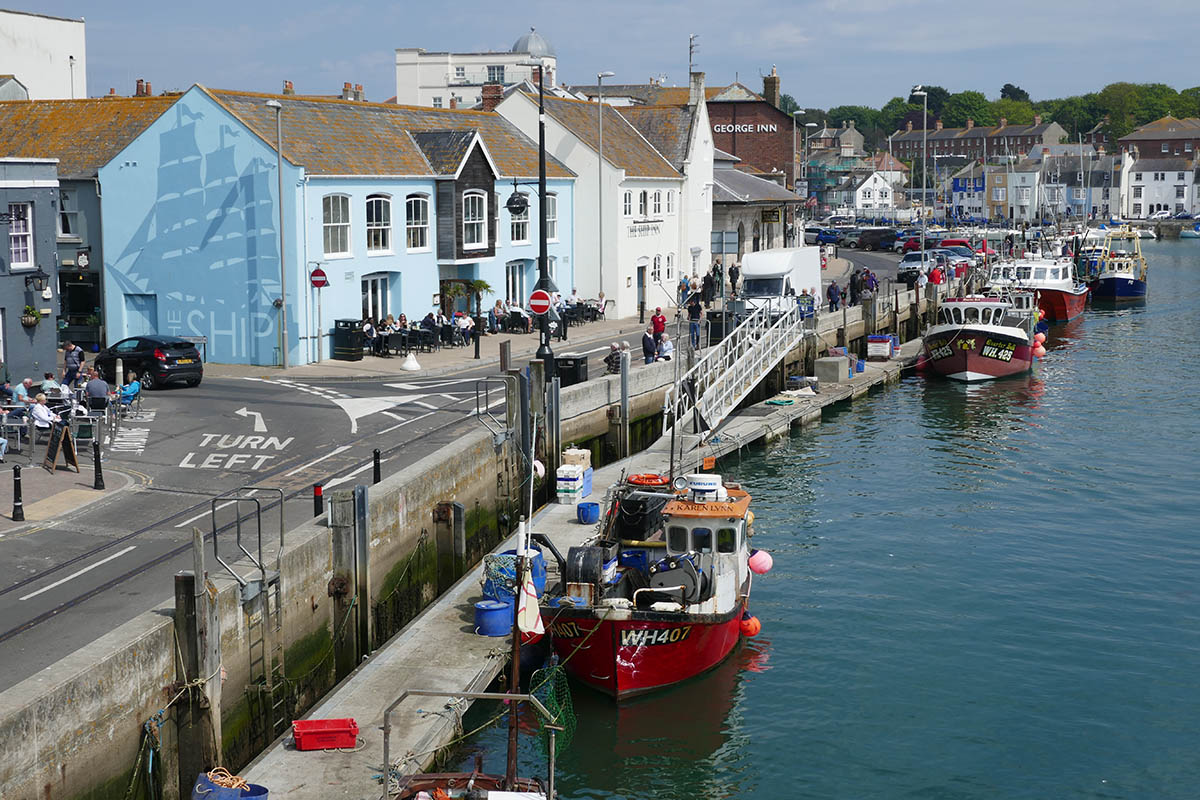 All in all, Visiting the Seaside Town of Weymouth in England was one of those sweet moments. Weymouth is a delightful seaside village and an incredible discovery.