To be quite honest it was not until I started researching places in Austria that had both culture and snow that I discovered Kitzbuhel. When I read more, I did remember about the legendary downhill Hahnenkamm ski race and also the Kitzbuhel triathlon, which are held here. After that I knew very little other than it was ritzy.  We chose Kitzbuhel because it  offered culture, snow, and a damn cute medieval village in the Tyrol region of Austria. That was appealing. Also tempting was the fact that it promised romantic cobble stand alleys alleys, a lovely historical district and a to die for cafe culture..
About the Kitzbuhel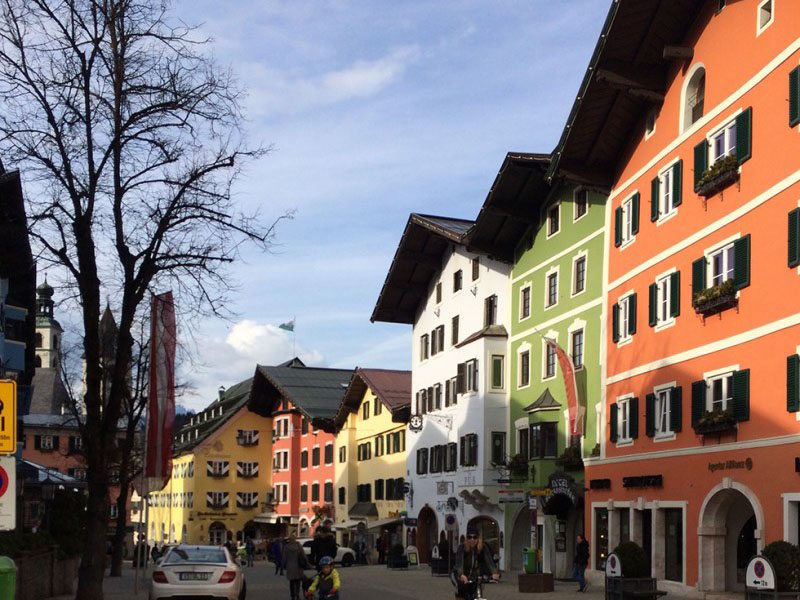 The town gets its name from a Bavarian clan who lived in the Tyrol mountains called the 'Chizzo', and 'Buhel' which indicates the position of the locality on a hill. So the town became "Chizbuhel" which is now know as Kitzbuhel. When it changed from the 'ch' to the 'k' I am unaware.
What we did find however is that Kitzbuhel is really a small village that is big on cute. It is also big on chic and every designer boutique that I am aware of, and some more are to be found lining the streets.  Most people seem to be from Germany or Austria, and there were many Russians.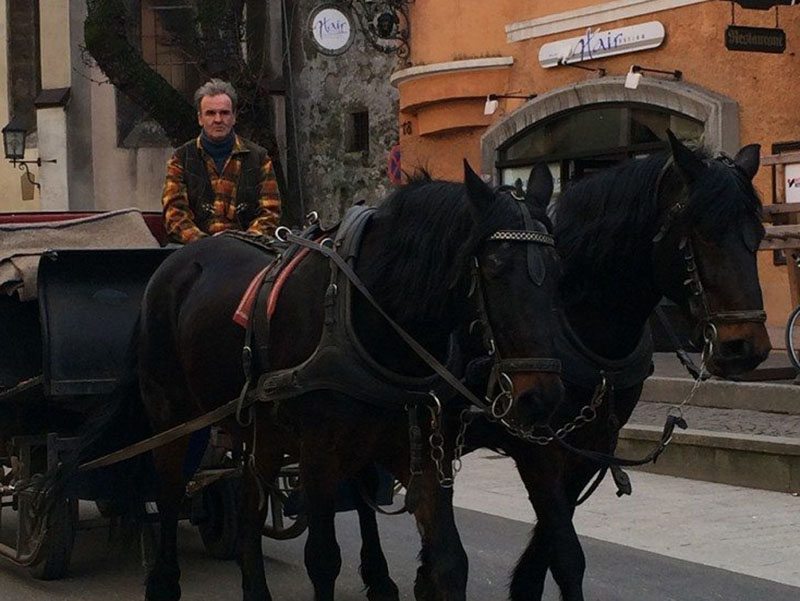 Kitzbuhel and Sports
Kitzbuhel is really big on sports.The annual legendary downhill Hahnenkamm ski race for one attracts visitors from around the world to watch this white knuckle race. It is also  one of Austria's best known sports resorts, situated between the mountains of Hahnenkamm and Kitzbühler Horn. It is a mecca for not just skiers and boarders but also boasts many the Austrian Tennis Open, renowned golf courses, bush walking and biking trails and is also home to the only curling hall in Austria. Kitzbuhel also hosts the world's largest polo tournament on snow in January.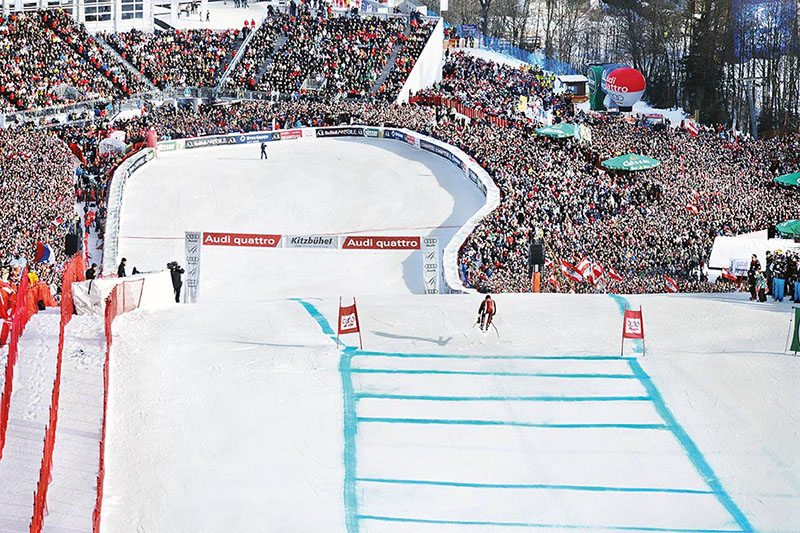 Kitzbuhel is located just 95 km from Innsbruck and 125 km from Munich and is an easy to reach destination. With thanks to Kitzbuhel Tourismus who are sponsoring us with ski passes and a personal guide. All views are our own of course.