These are the 15 Best Outdoor Adventures in Oceania as nominated by travel writers from all over the world. We have included Australia, New Zealand, Vanuatu and Fiji suggestions here for your outdoor activities.
Best Outdoor Adventures in Australia
Swim with Whale Sharks at Ningaloo Reef, Australia
from Travelnuity
Between April and July each year, whale sharks migrate to Ningaloo Reef, halfway up the western coast of Australia. One of the most amazing experiences you'll ever have is going swimming with these gentle giants of the sea. The use of spotter planes in the air above mean there's a good chance of success and despite being called "sharks", it's very safe (they only eat plankton!) It's also a great opportunity to go diving or snorkelling at this pristine coral reef.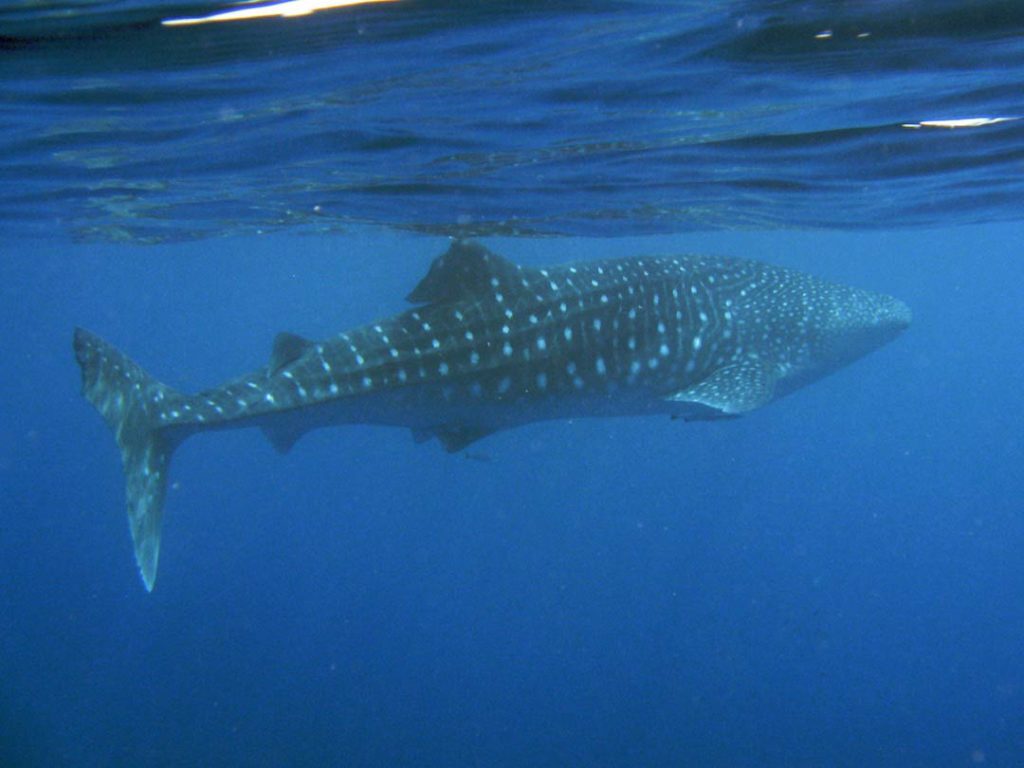 Camping in Australia
Camping is one of the most amazing way to have an outdoor adventure in Australia. Most capital cities having camp sites and hiking areas accessible just over an hour out of the CBD. With the majority of camp sites free it's a fantastically budget friendly activity which can be enjoyed all year around. There's something so serene about having a cup of tea/coffee/hot chocolate at the end of the evening, sitting under the stars and warming your feet by the fire.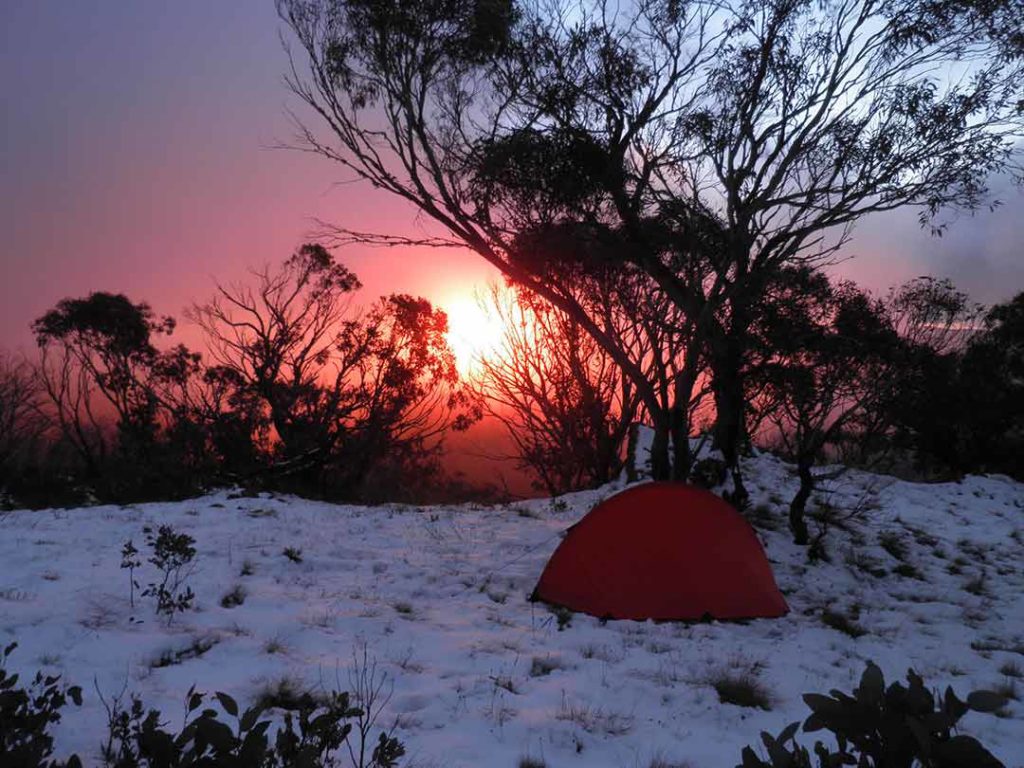 Karajini National Park in Australia
Karajini National Park in Australia is home to some of the oldest rocks on the planet, stunning gorges filled with refreshing pools, and enormous termite mounds.  Located in the Pilbara region full of stunning red iron ore. The area is incredibly remote and historic, with many fascinating endemic species.  See the excellent, free visitor's center, self-guide your way through many gorges, or hire a guide to take you via rope to otherwise inaccessible slices of paradise.
Bush Bashing in the Northern Territory, Australia
from Passing Thru
When our friends in Darwin asked us if we'd like to go "bush bashing in the ute" at Litchfield National Park, we had absolutely no idea what they were suggesting. However, we soon learned this meant hop in the truck (a "ute" is short for "utility vehicle" which is sort of a combination pickup/flatbed) and head to the outback where your 4-wheel drive is necessary. Litchfield National Park is located about 100km southwest of Darwin, with natural attractions like waterfalls, swimming pools, and humongous termite mounds. Super impressive to a couple of Yanks!
Kings Canyon near Uluru, Australia 
Just over an hour's drive away from Uluru, you will stumble upon the lesser known but definitely not less spectacular King's Canyon. Depending on your fitness, there are two main hiking trails to choose from. The easy route takes you 2km along the creek bed, while the more challenging hike will take you 6km around the Canyon's Rim. I highly suggest choosing the later as the scenery, views and colours are simply breathtaking. Stock up on water and throw on that sunscreen and you are ready to go! Start early before it get's too hot.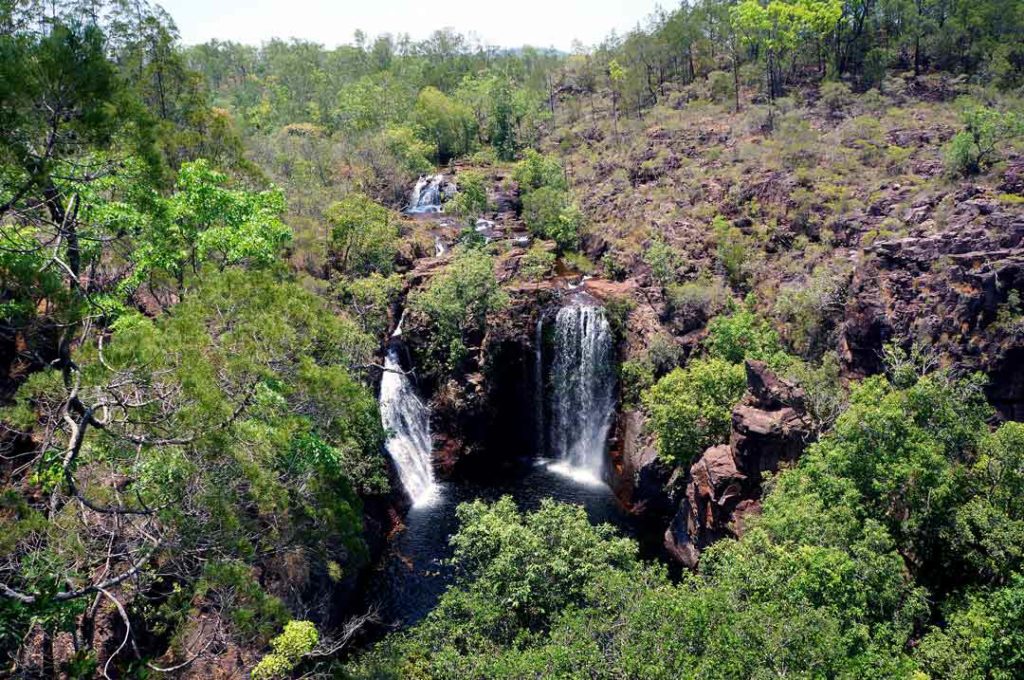 Exploring Esperance, Western Australia
from Holidays, Hellidays and the Journeys in between….
The absolute must visit destination in Australia is the highly under-rated Cape Le Grand National Park near Esperance, in Western Australia. The drive to Esperance is long, almost to the start of the Great Australian Bight, or fly direct from Perth. What you will experience, after a short 45 minute drive out of town are the best beaches in the country, with the benefit of very few people to share them with. Lucky Bay was once voted the world's most beautiful beach, while the neighbouring Hellfire Bay is picturesque beyond words. The sand is literally white, and so fine it squeaks with each step. The water is clear yet a dazzling blue, no filter could improve upon.
The National Park offers camping and bushwalking but is also perfect for the beach picnic of the less energetic.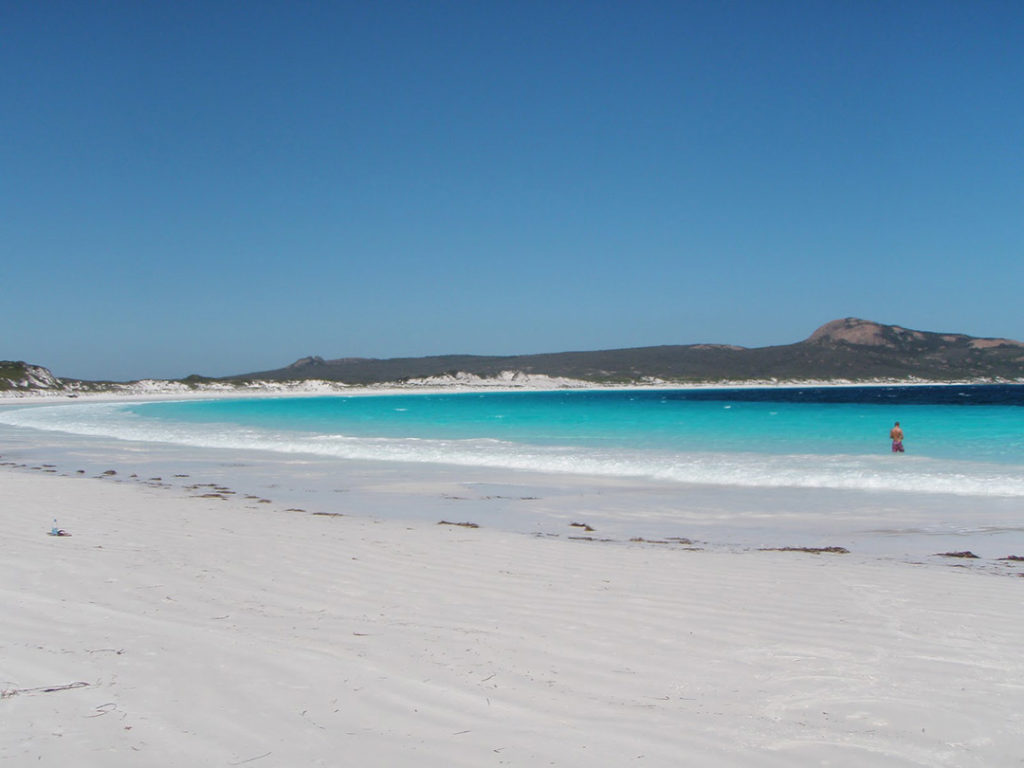 Litchfield National Park, Northern Territory, Australia
Litchfield National Park will stun you with idyllic swimming holes, tropical waterfalls, termite mounds, monsoon rainforest and simply endless natural beauty. Cool off at Buley Rockhole, climb down to Florence Falls or have a picnic at Wangi Falls. With only 1,5hrs drive from Darwin, Litchfield is an easy escape for the day or a few days of exploration to admire the full beauty of the park. Bring your own food and water or drop into Bachelor Township on the way to get supplies. Head off the beaten path if you have a 4WD or simply stay on the paved roads if you come in a normal car.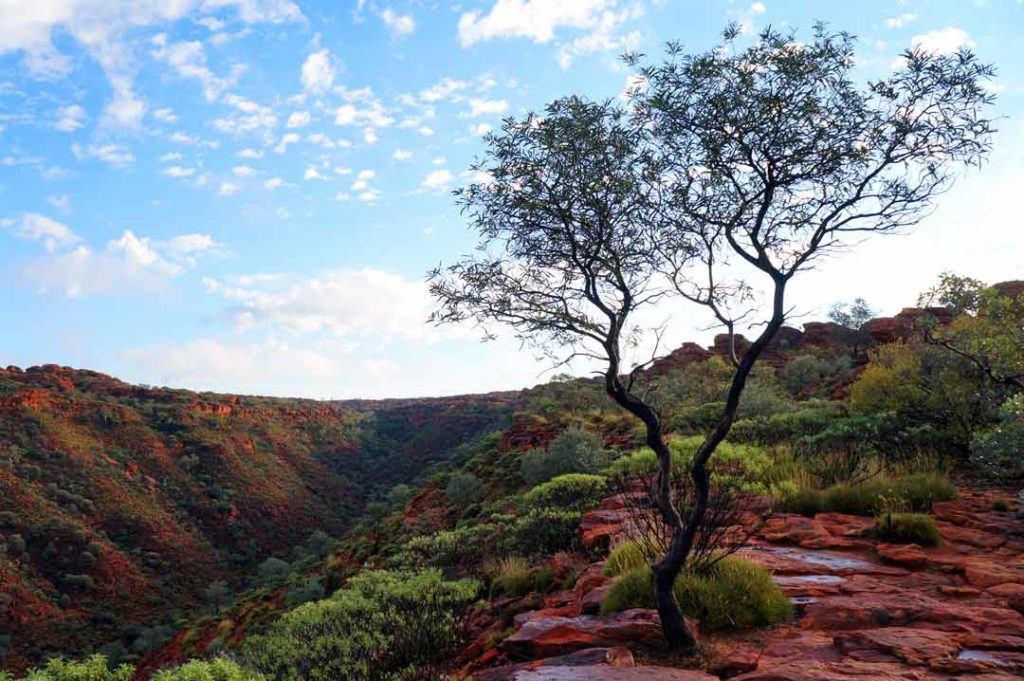 Sydney Habour Bridge Climb, Australia
from Travel Tales of Life
Gazing down at the Sydney Opera House my giggles of delight wafted skyward in the hot breeze. Visiting Australia and summiting the Harbour Bridge had long been a dream of we adventure junkies. Ascending the arches of one of the most recognizable bridges on earth, the stunning views of Sydney Harbour lay before us like magical postcards. At 134m above sea level, the world's tallest steel arch bridge affords the city's best panoramic view. Since 1998 over 3.2 million people have experienced the exhilarating climb. Add two happy adventurers to the list!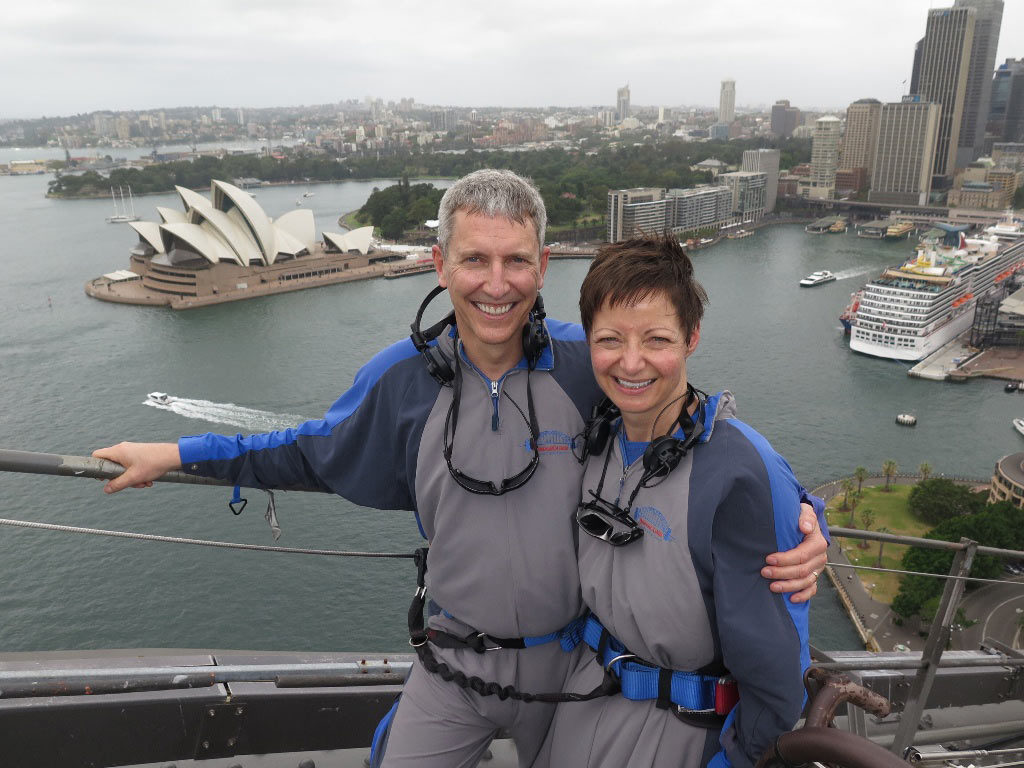 Swimming with Sharks, Port Lincoln, South Australia
from The Crowded Planet
During my last visit to Australia I had the chance to go cage shark diving in Port Lincoln, South Australia. As a supporter of responsible tourism, I opted to go with the only operator in the area that gave travellers the chance to dive with sharks responsibly, using music instead of food to entice the sharks close to the boat. We were lucky to spot three great whites – here's one of them! And guess what? Sharks love rock and heavy metal tunes!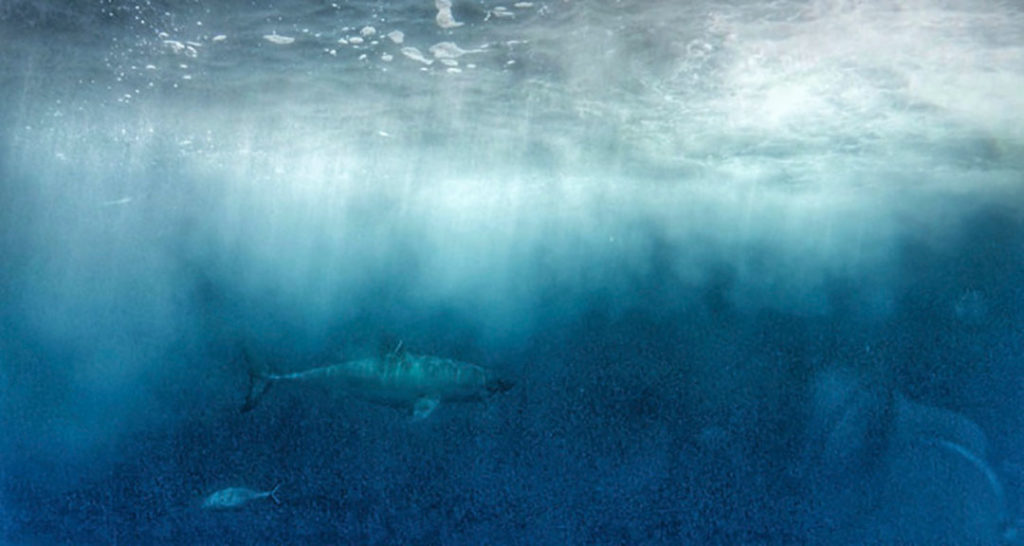 Best Outdoor Adventures in New Zealand
Bungee Jumping in Queenstown in New Zealand
from Polkadot Passport
Queenstown in New Zealand is an absolute mecca for adrenaline activities, meaning you can't leave this place without doing something to get your blood pumping. There are multiple places to bungee around Queenstown, including the Kawarau Bridge, which is home to the world's first commercial bungee operation. Freefalling 43 meters over a stunning turquoise river was one of the scariest and most exhilarating moments of my life!
A Hike to Milford Sound in New Zealand 
from Boomeresque
Our favorite outdoor adventure was a 4 day, 35 mile guided hike in Fiordland National Park on the South Island of New Zealand, ending at the beautiful Milford Sound. Although the trail was rocky in places and the hike went up and over a mountain pass, no technical climbing was required and the scenery was stunning. We traversed several micro climates, ending in a temperate rain forest. Unlike in similar terrain in the United States, there were no bears and no snakes, just avalanche zones.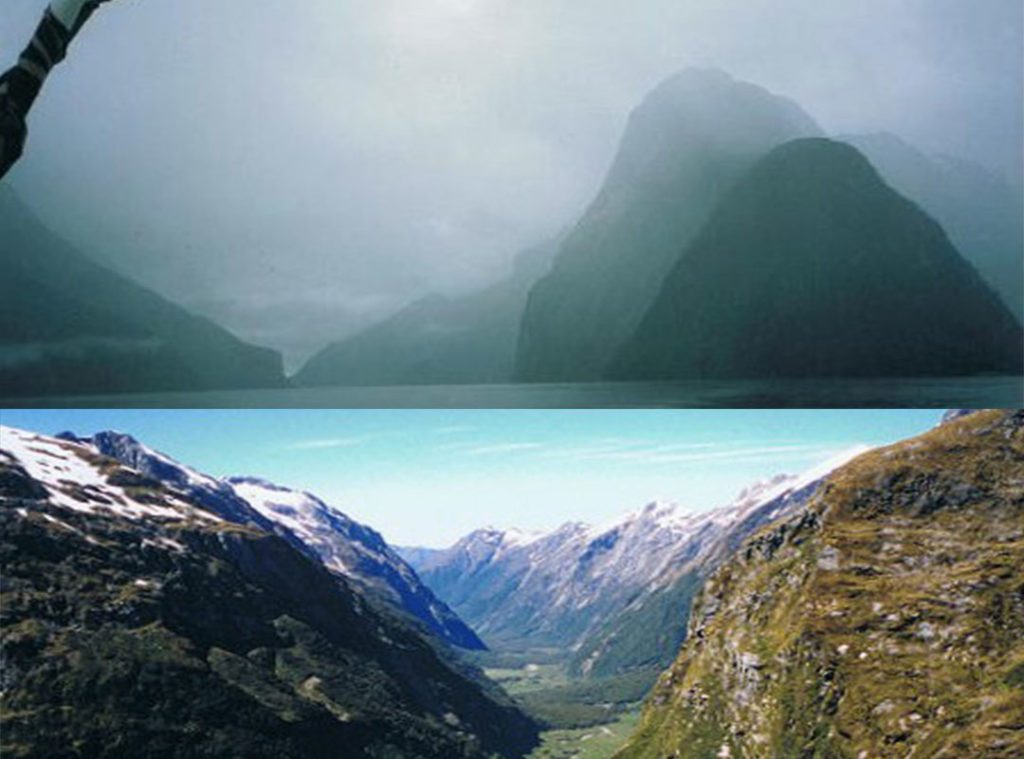 White Water Rafting in New Zealand
I was petrified, mortified, to have signed up for such a freezing adventure in Rotorua, in New Zealand's North Island. But covered with shorts, a life vest and a helmet I was assured we would not be cold with all the paddling and the sun shining. They were right. or perhaps it was the frightening thought of going down sacred Maori rivers. It was, I will agree, a great adventure, and one that I could not wait to be over with!

Best Outdoor Adventures in the Islands
Diving in Vanuatu
from Short Holidays and Getaways
There are many things to do in this archipelago of islands, and diving in Vanuatu is a huge draw card for visitors, with these volcanic atolls attracting people from all over the world. It is easy to get your PADI licence in Vanuatu and then to explore underwater.  The reason that Vanuatu is so popular with divers is that there are many shipwrecks to be studied in this very clear water and an abundance of marine life to be marvelled at.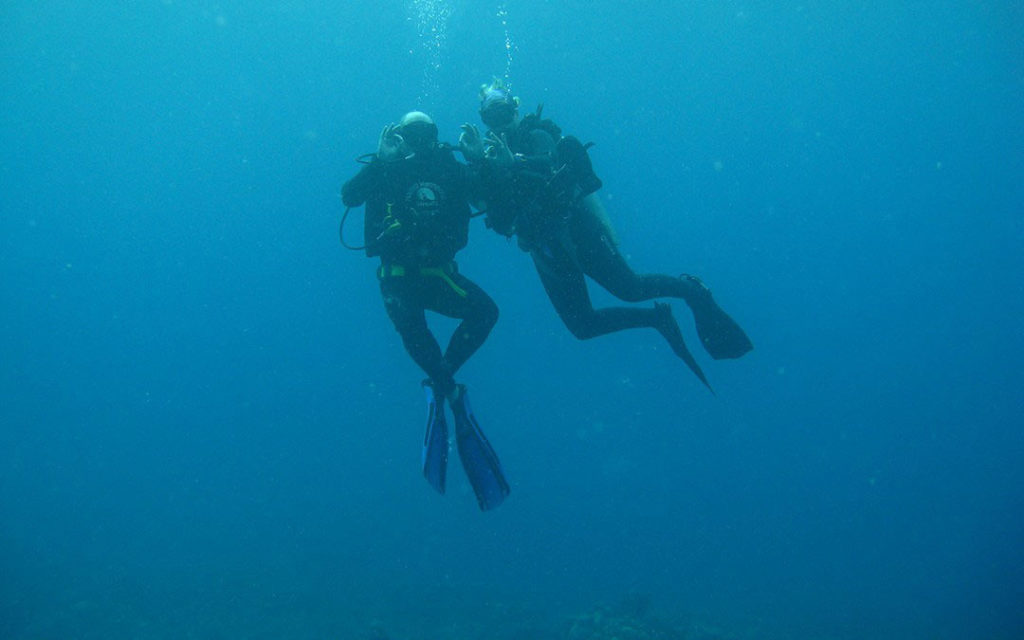 Diving in Fiji
Of all the pacific countries, Fiji is perhaps the better known. It is also the largest. With direct connections from many cities in Australia and New Zealand, the island can feel a tad busy in the peak Southern winter months. But it's best kept secret is not Shark Point or other well known diving spots but the smaller island of Taveuni where a natural tunnel has created an incredibly diverse and breathtaking growth of soft corals in all colors. The famous Rainbow Reef is more like a huge 70m long wall covered in white soft corals that look exactly like a snowed Christmas Tree. It is easy to get lost in the beauty and drift down to 35m without noticing.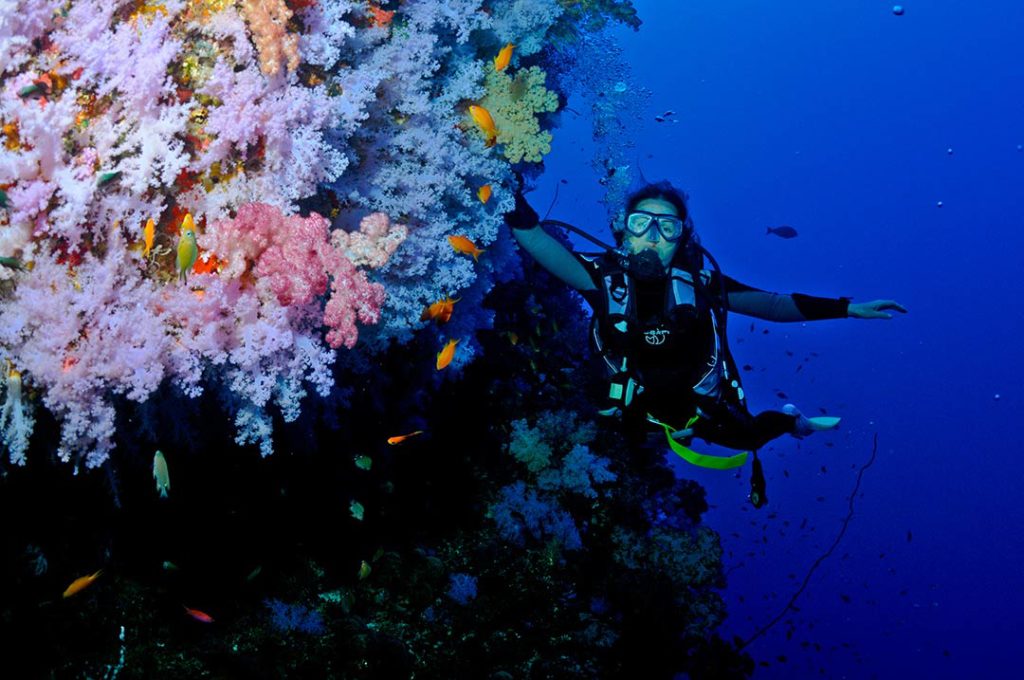 Snorkeling with Sharks and Stingrays – Bora Bora, French Polynesia
from The World is a Book
There's plenty of beach relaxation in the island paradise of Bora Bora. But, many excursions also focus on water sports and getting close to the marine life. We loved our snorkeling with sharks and stingrays tour with three stops. First, we swam with stingrays whose barbs were removed but weren't shy about interacting with us. The Coral Garden was an amazing stop to snorkel among thousands of tropical fish. Our last stop was into 50 feet deep water to swim with the black tip sharks. Thankfully, the sharks mostly ignored us. Lunch on a private island was a major bonus.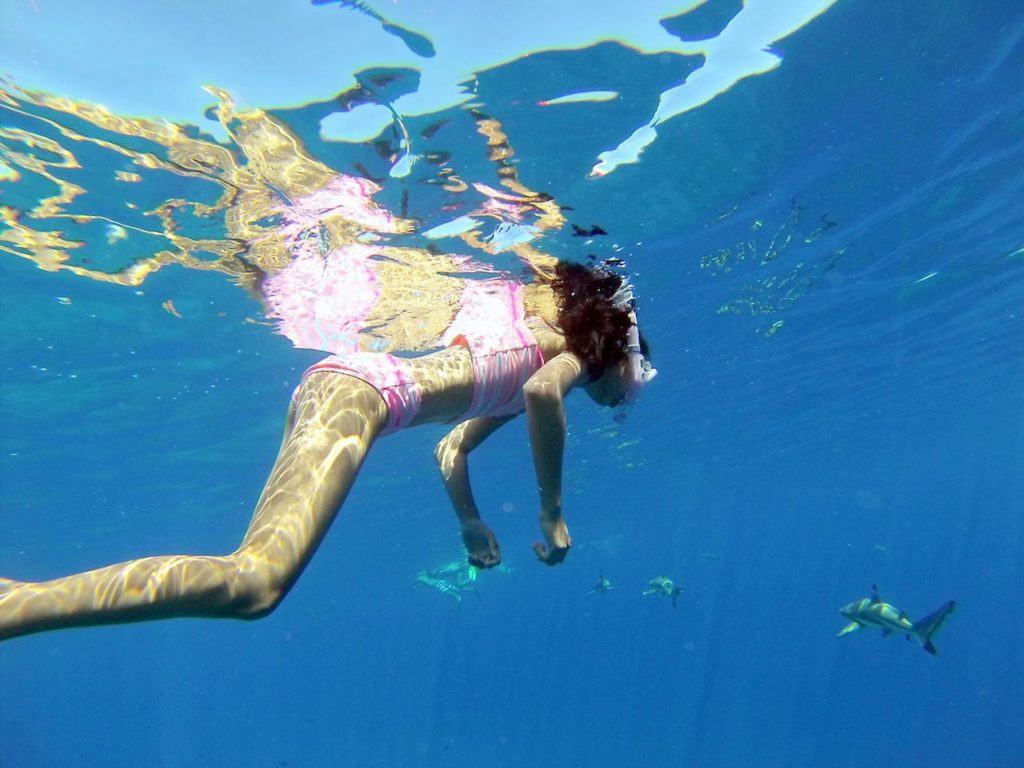 These are 15 Best Outdoor Adventures in Oceania, that our travel writers have nominated.
What other outdoor activities would you add to this?
Catch up on 
12 Best Outdoor Adventures in Europe
11 Best Outdoor Adventures in Asia
9 Best Outdoor Adventures in Africa