The delightful renaissance and medieval town of Obernai in France is one of the towns you need to visit when you are exploring the Alsace Wine Route. If you want to read about other villages along the wine route, just click here. It can also be visited as a town in its own right, as it is delightful with excellent food and wine, and it looks like a perfect picture postcard. We had been in Strasbourg and Colmar, and this is an easy drive from both of these places. The entire Alsace region is one stunning and charming little town after another. The Town of Obernai in France is no exception. You can read about discovering Strasbourg here and about the equally beautiful Colmar here.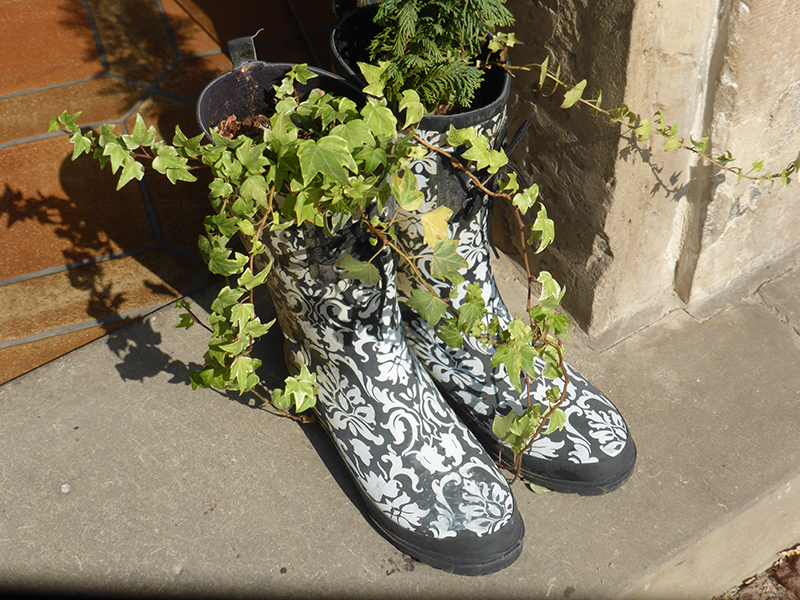 Location of Obernai
The town of Obernai in France was named after the patron saint of Alsace region of France and is situated in the Bas-Rhin area, which includes Strasbourg. The lovely little town sits at the base of Mount St. Odile, and from the top, you can see over many of the villages on the Alsace wine trail on to the Vosges Forest.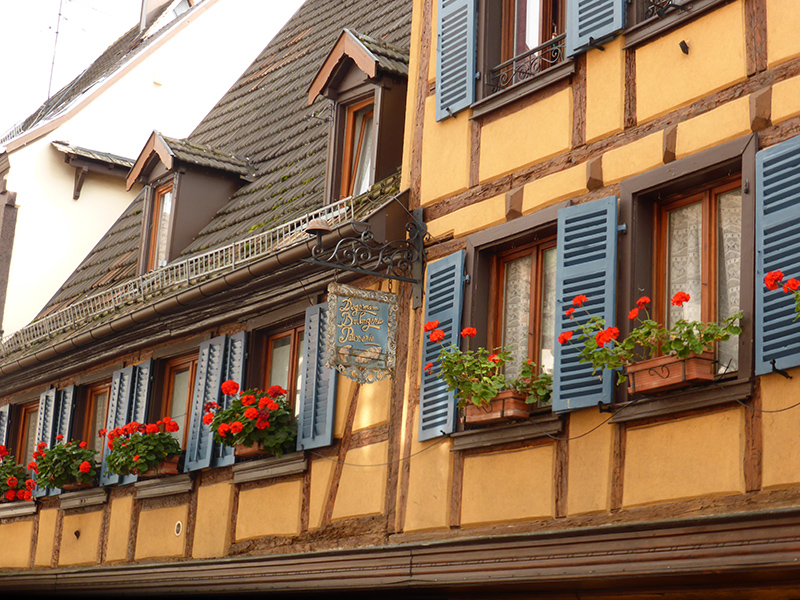 About The Town of Obernai in France
The medieval town has half-timbered houses cascading with flowers from the flower boxes. The houses of the town are painted in the bright colors of the Alsace region. Each house is a different color and different shutter colors. There are two magnificent churches, called St Peter (Pierre) and St Paula, and a belfry that watches over the town of Obernai. The 'six buckets well' is a Renaissance style well built in the 16th century in the center of the town. There is also an old corn-exchange hall, and the local people have had an open air market once a week since 1301.
There are many cafes and restaurants, and a lot of wine making Obernai not only beautiful to look at, but the food and wine is fantastic.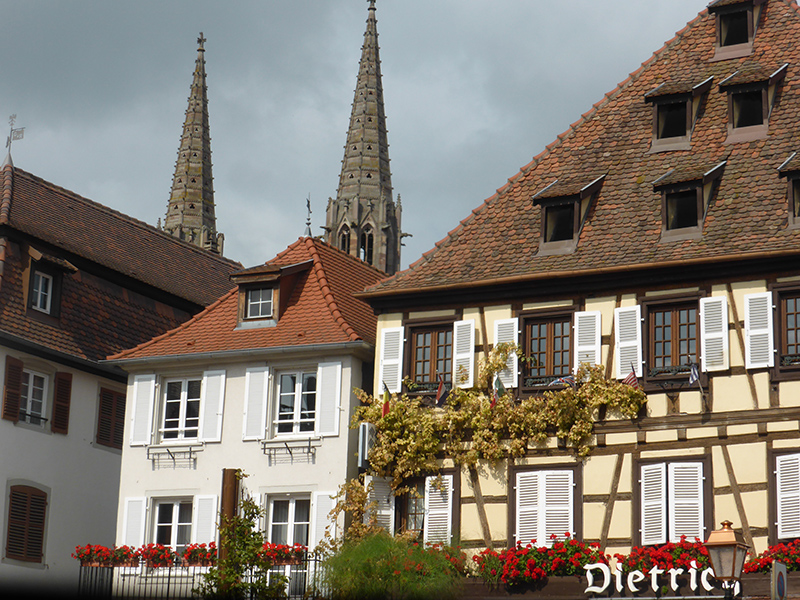 Getting to Obernai
By train:
The railway station of Obernai is situated on the Strasbourg-Obernai-Barr-Sélestat line. Strasbourg train station is 30km away.
By car:
Obernai is located on the beautiful Alsace Wine Route and is 30 km from Strasbourg, 47km from Colmar and 90 km from Mulhouse. Basel in Switzerland is 115km away. Paris is approx.. 450kms from Obernai.
I love this area of France. Call me a romantic but all of those half-timbered houses, the cascading flowers, the people, the food and the wine, make Obernai one of my favorite towns.