3 ways to explore the stunning city of Strasbourg France
Strasbourg is in the breathtaking Alsace region of France and its ties with Germany are palpable. This city is both medieval and modern in some very interesting ways. You cannot deny its Germanic influence as the city has been being a bit of a yo-yo between the two countries.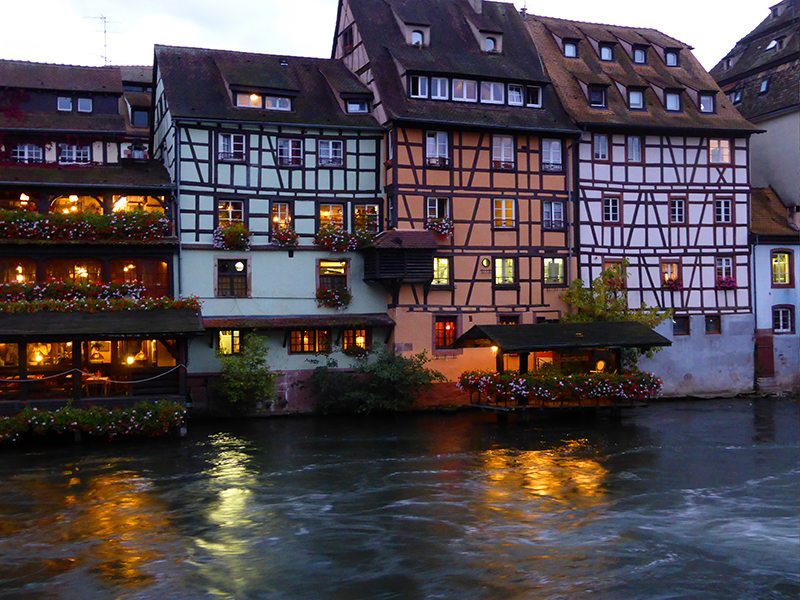 It is hard to go past the magnificence of the Gothic cathedral that dominates the city. Here in the Cathedral Square, The Notre Dame reins supreme, surrounded by more stunning houses and an amazing old gothic house that is now the restaurant, Maison Kammerzell. You will see street artists and performers and tourists aplenty. People come here for a reason – the city is beautiful.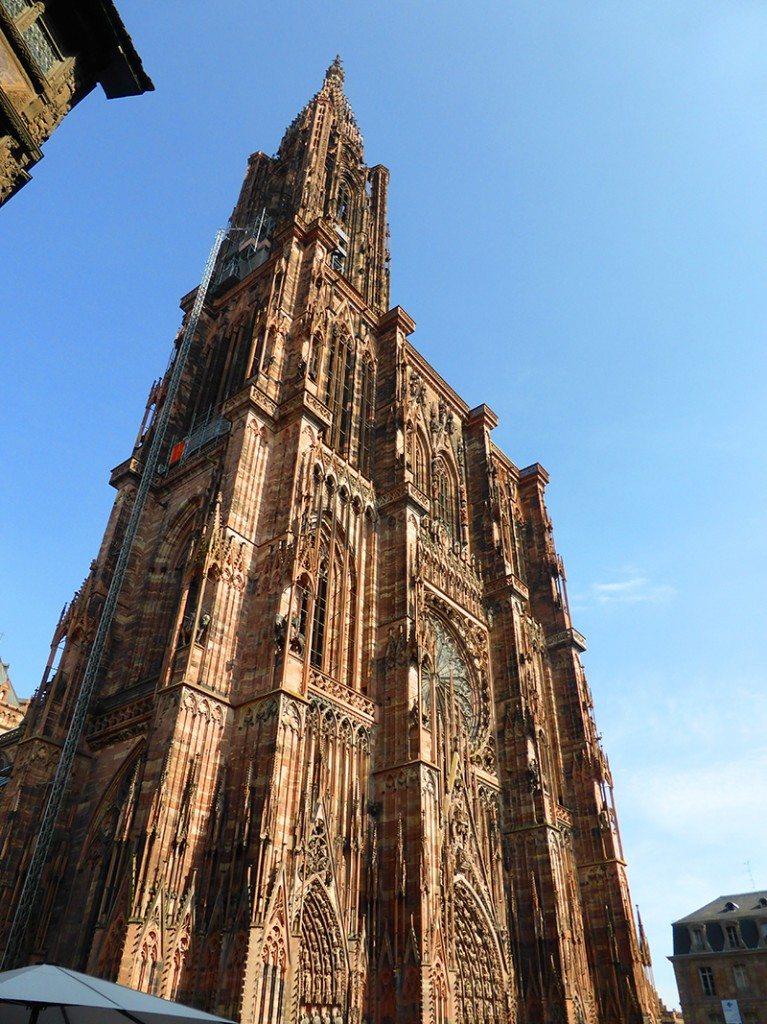 Strasbourg is a series of twisting and turning cobble-stained alleys with crooked half-timbered houses, with geraniums cascading from the window boxes. Every second shop is a patisserie and we see no problem that the people of Strasbourg have an obsession with baking cakes and breads and nougats and macarons and Kougelhopf. There are cosy little winstubs, which are the Alsatian taverns and of course there is Petit France, an indescribably beautiful fairy tale area.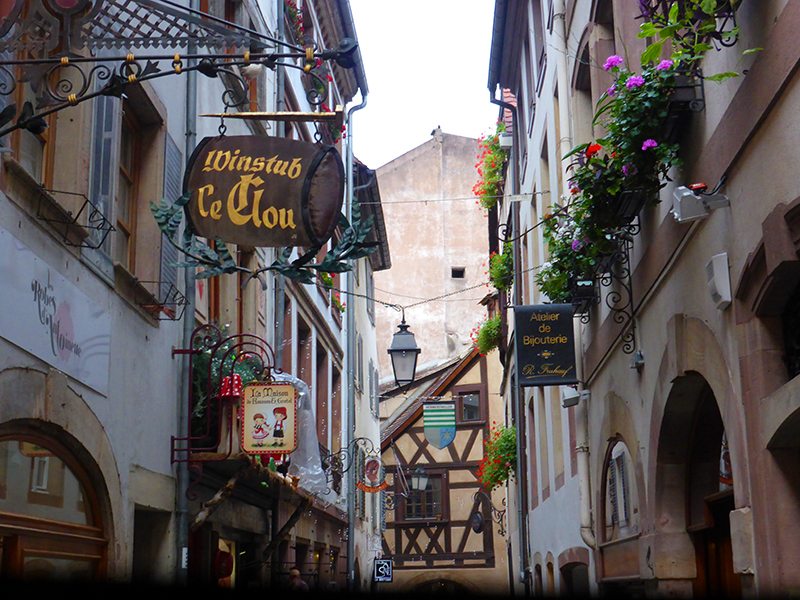 The river Ill surrounds the entire city and there are many canals and bridges to appreciate the beauty of the city of Strasbourg.
The irony of this fairytale setting is that Strasbourg is also the official seat of the European Parliament, much like Brussels is the head of the EU. It is also home to the European Court of Human Rights. This is not as unconventional a mix as it may sound, as this area has long been a blend of cultures, tolerance and of ecological awareness and a lot of pride. It is hard not to love this city.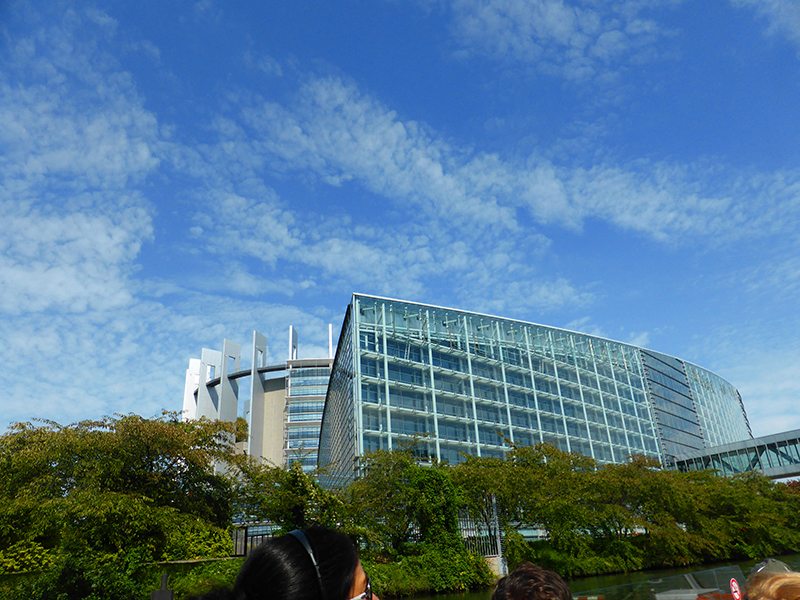 Exploring Strasbourg is exceptionally easy.
Explore Strasbourg by bike
Strasbourg is bike-friendly, much as Amsterdam is, and it is a very popular mode of transport that is used for exploring the city. It is also mostly used as a means of commuting by many of the residents. Strasbourg has 500 km of cycle tracks in an area of 30 sq. miles 78 sq. km making it densely populated with cyclers. There are tracks throughout the city and these cyclists, particularly the locals, ride fast. Their bikes are the bigger Amsterdam type bikes and the bike lanes take precedence over everything. Be careful, as you need to get out of their way if you are on foot, though the locals will give you a quick bell to give you warning to move or they will manoevre the bike around you.
Strasbourg as a bike-friendly city, has many facilities catering specifically to cyclists. Veloparc are the commonly seen bikes that visitors can hire and there are designated bays all over the city to park them, and all maps show all of the bike tracks, which are literally everywhere. Vélhop is a non-profit enterprise that rents out bicycles in Strasbourg. It has several locations in the city. A lot of the city is closed to cars, making cycling a great option.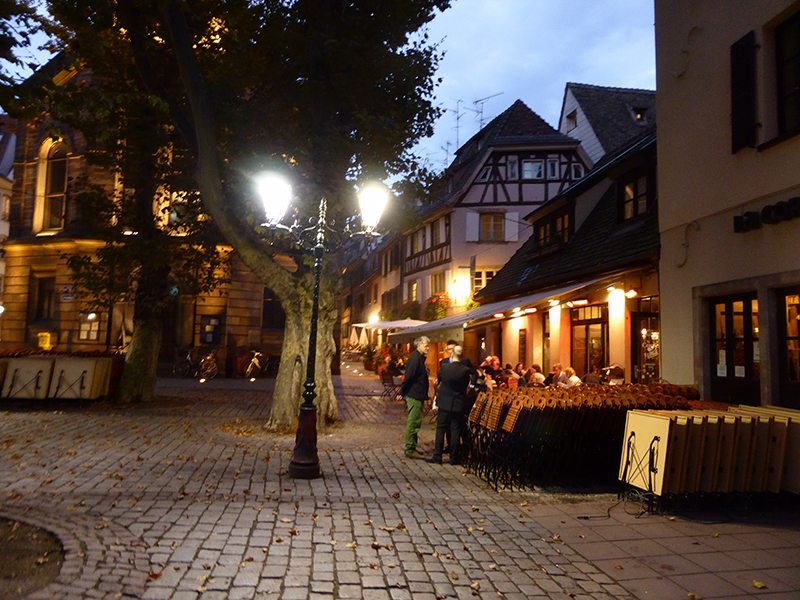 Explore Strasbourg by boat
A boat trip on the many canals of the River Ill is a must. Batorama have a 70-minute, guided audio tour that takes you through the very interesting history of Strasbourg. This boat tour circumnavigates the whole of the city-centre Grande-Île before going around the 19th-century German Quarter. Going through the locks is also a great experience.
When the boat gets to the Wacken district, you see the HQs of the European Parliament, Council of Europe and European Court of Human Rights, all highly interesting architectural buildings. This is also why you see a lot of security around the streets of Strasbourg, as it is the meeting place for some of the most important people in the world. Pope Francis himself is coming to Strasbourg in November, as I read yesterday.
The boat tour leaves from the quai outside Palais Rohan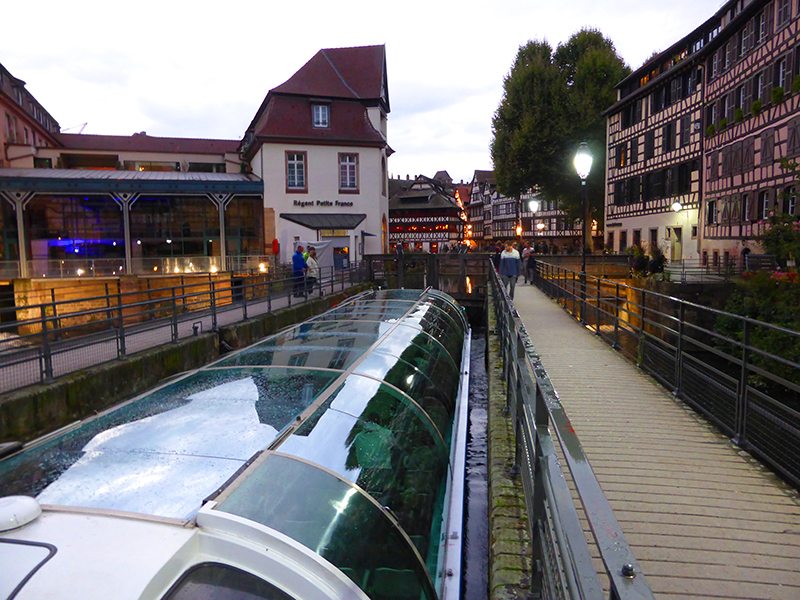 Get the Strasbourg Pass on sale at tourist office and major hotels, which gives free entry to one museum, the cathedral viewing platform, the astronomical clock, as well as a Batorama boat tour and half a day's bicycle hire, with several more half-price offers and reductions on items on sale in the tourist office shop.
Tourist information: Office de Tourisme de Strasbourg, 17 Place de la Cathédrale. Tel +33 3 88 52 28 28; otstrasbourg.fr.
 Explore Strasbourg by foot
Yes, people – walk. This is a very easy city to walk around and everything is easily reached and seen by foot. We have clocked up many kms this way, as we have our pedometers on our phones, and this is how and where you see little things not in guide books. This is how you get to sit down and have a chat with store keepers and other people. You can idle away your time at an outdoor dining area watching the street artists at work or listen to the saxophonist belt out some show some tunes.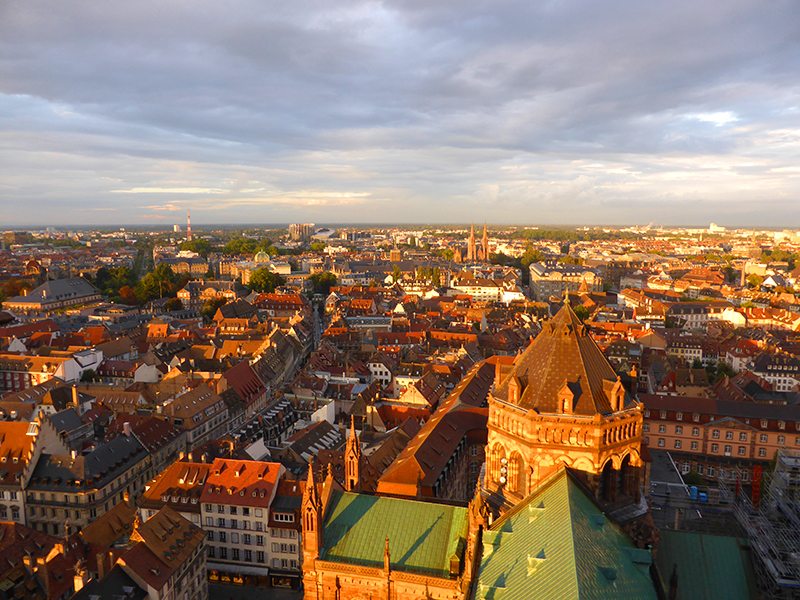 Strasbourg is in the neck and neck running now with Amsterdam, as our favourite city. It is friendly, the food is great, not so much the coffee, it looks amazing and our art gallery that we are staying in, has probably set the scene for this amazing experience.
So, these are the best 3 ways to explore the stunning city of Strasbourg France by bike, boat and foot….or all three.
Thank you to Geraldine of Strasbourg Tourism for our Strasbourg passes, much appreciated.