Let's face it, 24 hours in Dublin is never going to be enough time, but if that's all you've got, then here is how to make the most of it. 24 hours in Dublin is a taster and one that will definitely leave you wanting more when you next visit the vibrant, moody and enchanting capital city of the Republic of Ireland. We will share with you what we did and what we saw in this very short stay in Dublin.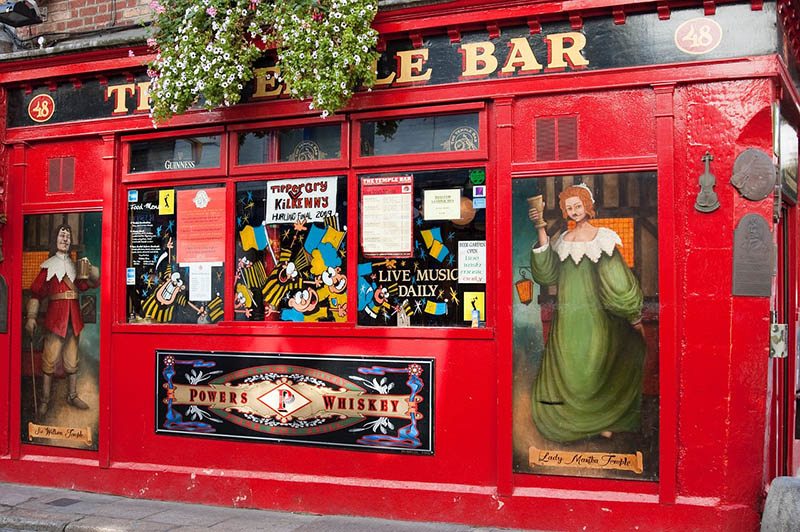 Where to Stay in Dublin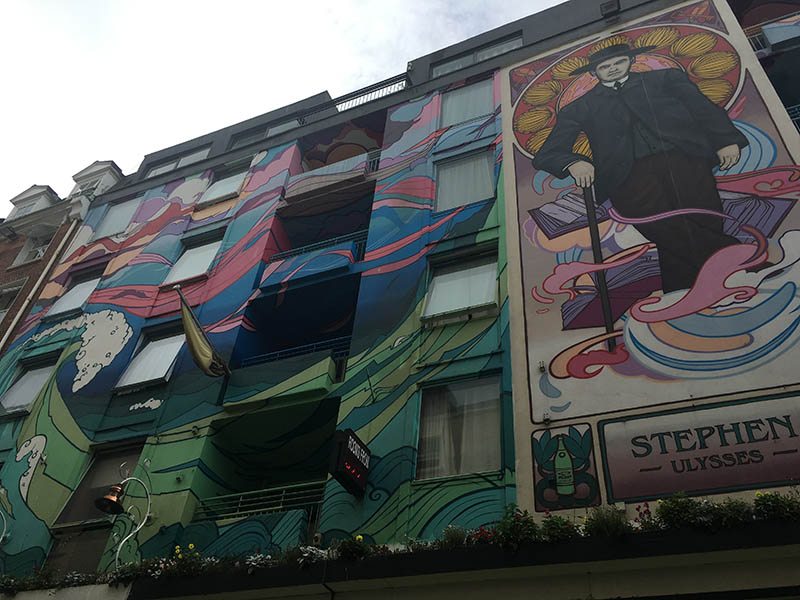 Dublin is a hugely popular city, so try and book accommodation is Dublin early. We recommend that you stay in the most popular tourist area of Temple Bar because it is in the heart of everything. We stayed at Blooms Hotel, because it was covered in street art, and had a traditional Irish pub downstairs called Vat House.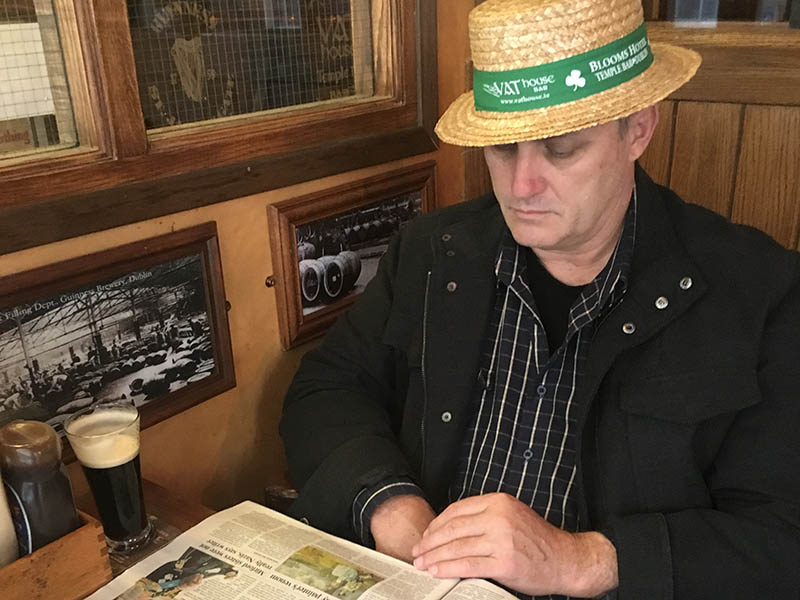 The location was perfect for 24 hours in Dublin. The airport shuttle bus is literally 40 seconds away, and the hop-on, hop-off bus about 50 seconds away. I will talk about the hop-on the hop-off bus later. The hotel is in the middle of lots of pubs, bars, cafes and is an awesome spot for people watching.
Getting around Dublin in 24 hours.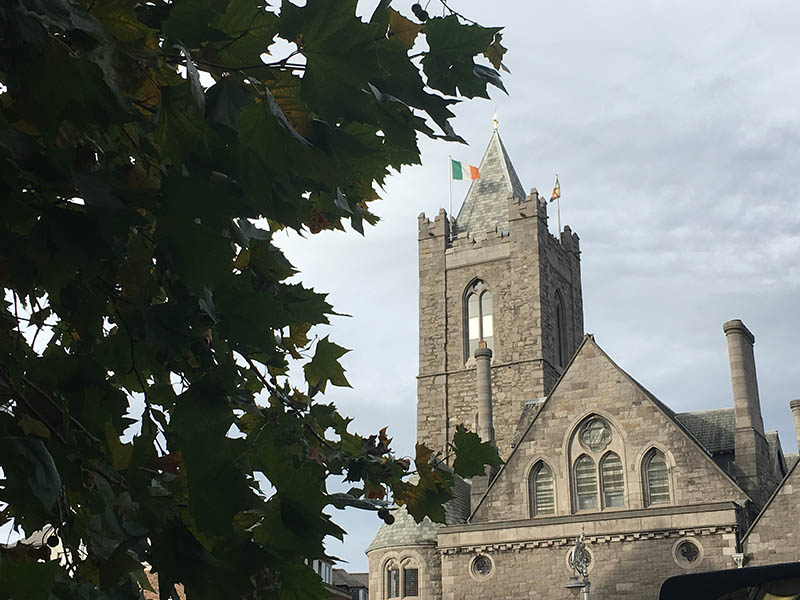 Ok, I mentioned the Dublin hop-on-hop-off bus. We spent 90 minutes on it, trying to see the highlights of Dublin. It was worth it for learning more about the history of the city🇮🇪, and the influence of St. Patrick, but we were better off walking around the cobblestone streets of Dublin when we only had 24 hours in the city. Dublin is a city that is best explored by foot. So we got off the bus and started exploring the Temple Bar area, and wandering along the River Liffey. Next time we return, we will have more time to explore the highlights of the city.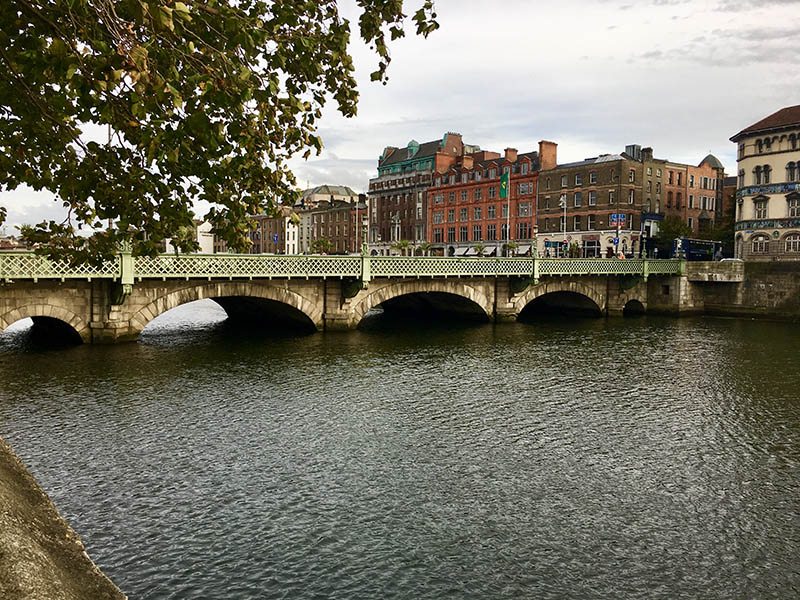 Where to drink when you have 24 hours in Dublin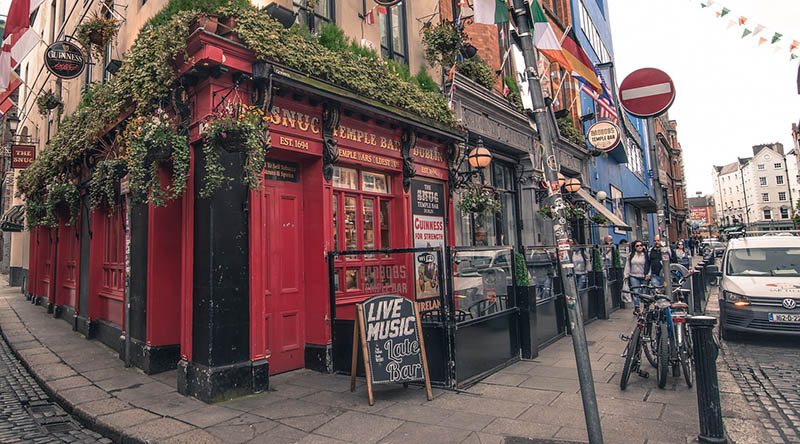 Is that an oxymoron? Like, where not to drink on Dublin might be a better question. Pubs are iconic to Ireland. They are cozy, and you hear the trad (traditional) music everywhere. We first stopped at Porterhouse Temple Bar because it had Guinness and Dingle Gin. It was as if God had given us a sign. The musicians were playing, and the pub had that mystical and magical plethora of rooms and snugs.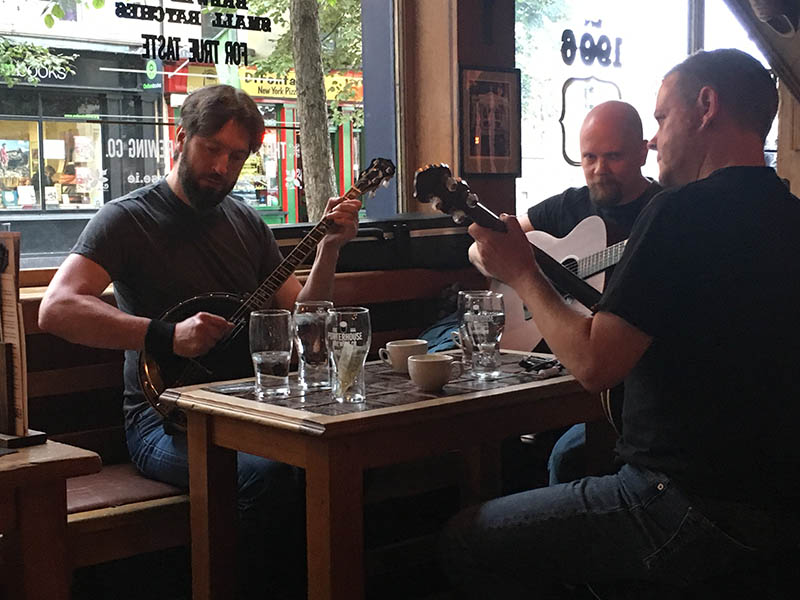 Drink Guiness
It wouldn't be trad if you didn't drink Guiness, the Irish dry stout that originated in the brewery of Arthur Guinness at St. James's Gate brewery in the capital city of Dublin, Ireland. Gordon took care of that one, as I actually don't like the stuff.
Imbibe in Dingle Gin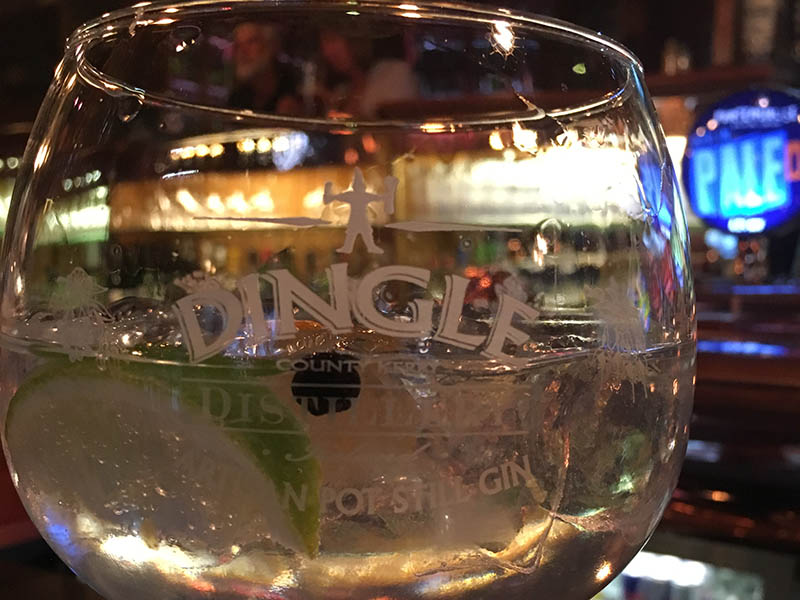 Let me tell you about Dingle Gin. Dingle is an amazing little town, perched on the hem of the Atlantic in south-western Ireland, where we had spent three days at the Dingle Food Festival. Here we were introduced to Dingle Gin, probably the best drink in the world.
Plea to Dingle Gin company.
**Dingle Gin if you read this, please send some to me in Australia, because it isn't available here; I checked. I stupidly did not smuggle any into my suitcase, and as you know, Australia is a nanny state that didn't allow me to bring any in legally, because we had to stop at Abu Dhabi on the way back, and apparently a two stop alcohol haul is a no-no***.
Do a Literary Pub Crawl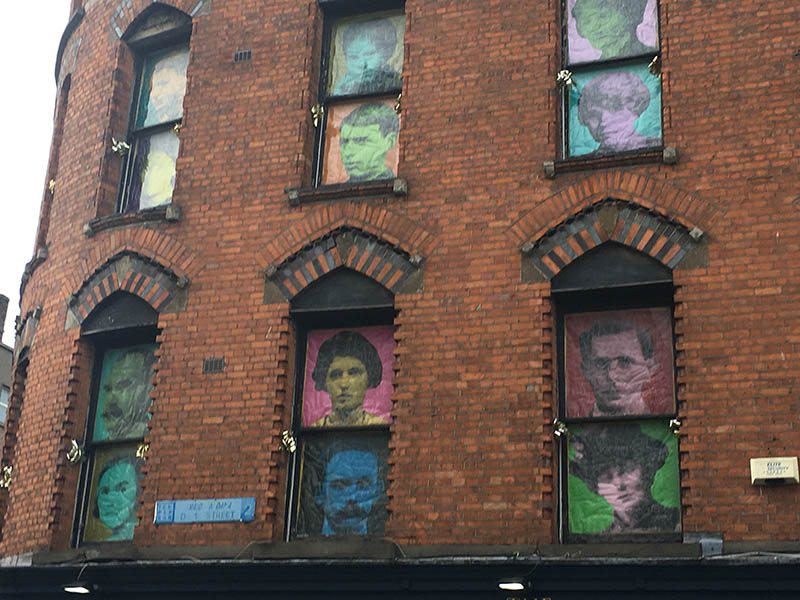 It's not Dublin or Ireland if you don't go on a pub crawl, so we headed to Foggy Dew for some more craic. No, we aren't druggies. Craic is the Irish term for fun, and Ireland is all about craic. Of course, you could and should do the Dublin Literary Pub Crawl, which we will next time, and find out what inspired writers and poets like James Joyce, George Bernard Shaw, Brendan Behan, Sean O'Casey, Samuel Beckett, Oscar Wilde and W.B. Yeats.
Where to Eat in Dublin
As I said, we only had 24 hours in Dublin, but we managed to fit some food in. We ate at the Foggy Dew the first night, and it was traditional. The next morning we headed to Brother Hubbard North for a Middle Eastern breakfast. In fairness, we had been exploring Ireland for three weeks and needed a change from the delicious traditional Irish breakfast, with black pudding (made from blood) or white pudding (without the blood) – neither of which i ate. I am precious. We also needed 'good' coffee', which is a little hard to find in Ireland (Sorry about that), but we found it at this delightful cafe.
Some more fun things to do in Dublin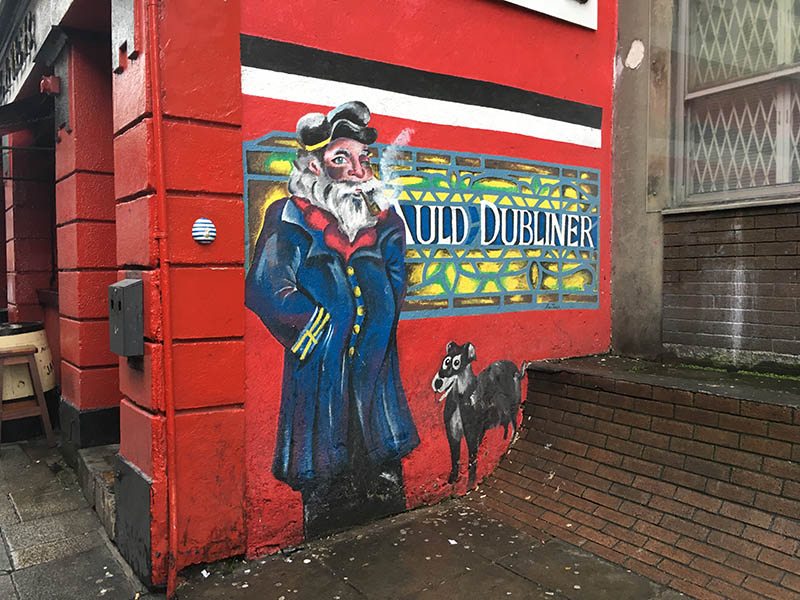 Visit EPIC, The Irish Emigration Museum
EPIC is a genealogy museum where you can discover your Irish heritage. McInerney is definitely Irish, so next time we will explore this, and you may be surprised that there is a little Irish in all of us. You can book your tickets here.
Explore the Guinness Storehouse at St. James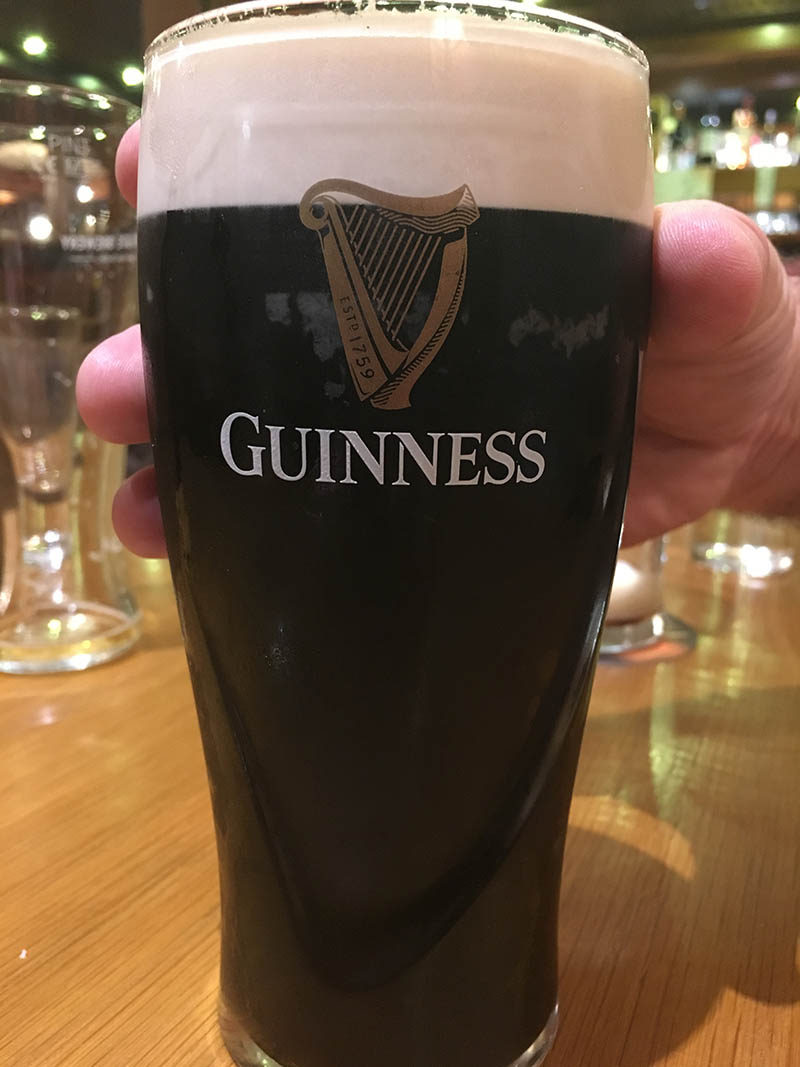 Visit the Guinness Storehouse at St. James – because you just have to. Choose a skip the line ticket.
Visit Trinity College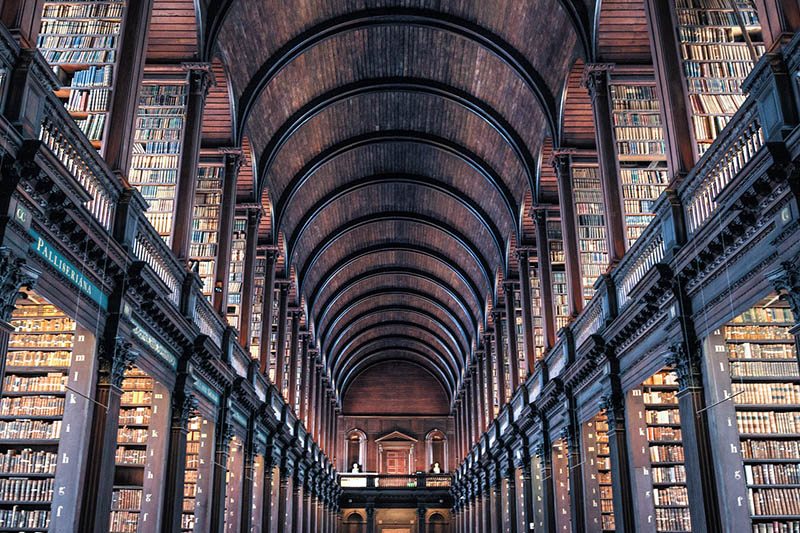 Visit Trinity College to see the Book of Kells and the Old Library. Trinity College tours are best booked in advance because it is popular.
Weather in Dublin
One of the most discussed topics in, and about visiting Dublin, and visiting Ireland is the weather. In the immortal words of a local taxi driver, 'if you want to know the weather in Dublin… wait a minute', and that is the truth. The weather changes constantly.
Spending 24 hours in Dublin was a taster for us.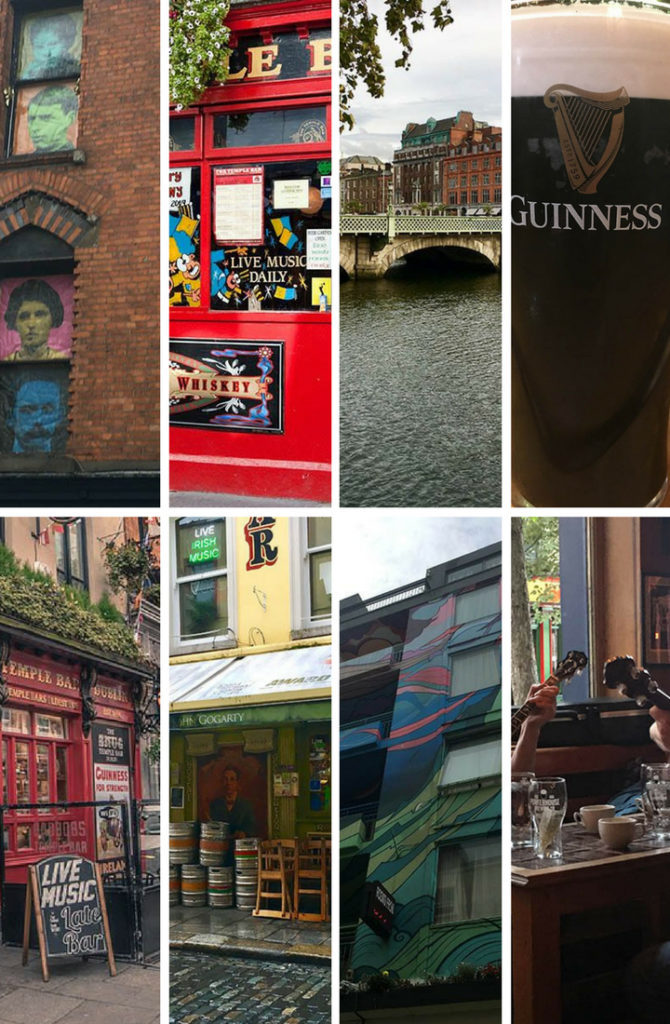 Will we return to Dublin? To be sure, to be sure.