Australia is, without a doubt, one of the most beautiful countries in the world, and an incredible place to live, but the reality is that Australia is a nanny state. I know my job as a Destination and Experience Influencer is to promote beautiful destinations and if you read a number of these articles you will know that I do love Australia. I will also put gorgeous photos of Australia throughout this article so that you know that Australia is a beautiful country. Let's start with this one. [clickToTweet tweet="I love Australia, despite it being a nanny state. #travel #seeaustralia #ngtradar" quote="I love Australia, despite it being a nanny state." theme="style4″]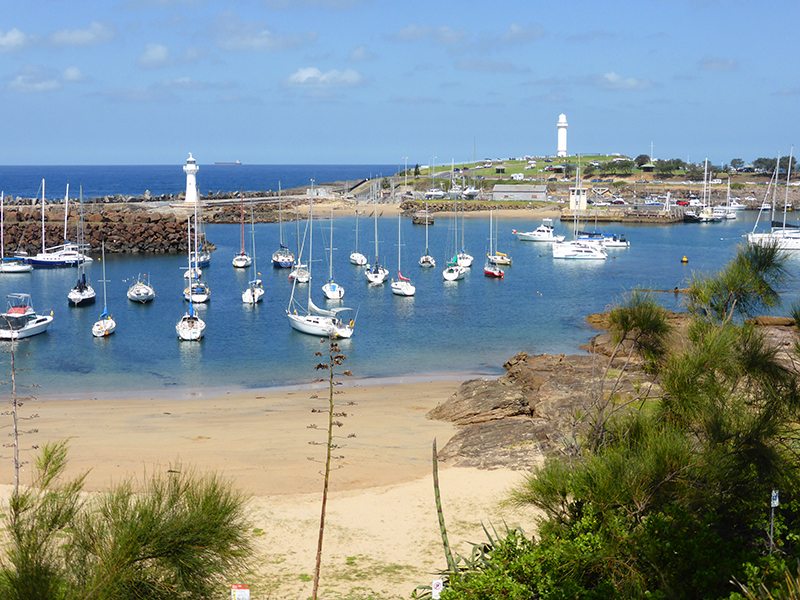 Australia – the land of rules and Regulations
However, when you visit Australia you need to be aware that Australia is a nanny state. Despite our laid back approach to life, we all live with more rules and regulations that many other countries. A nanny state is basically where a government over regulates what its people can and cannot do. Australia has so many rules and regulations that it has been difficult to fathom some of the reasoning behind them. Some I get, others are just for the sake of doing something.
Comparing Ourselves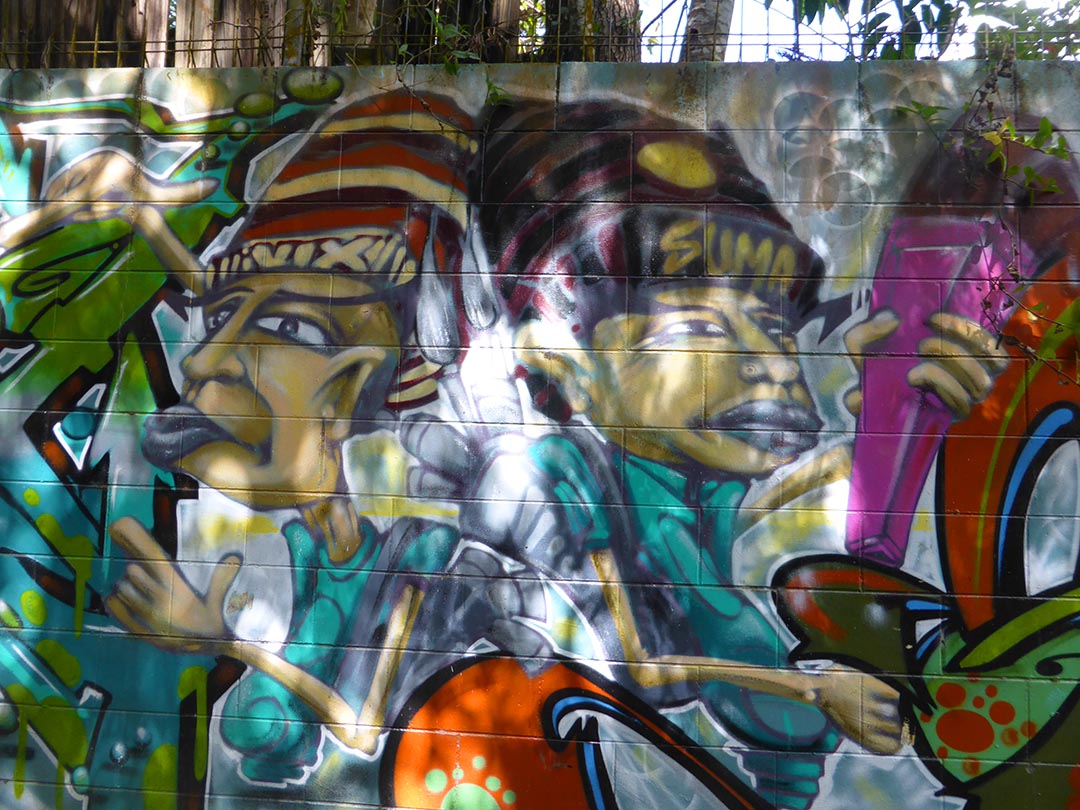 We travel extensively and see that other countries seem to do ok, without being told what to do, when they can do it, and how they can do it. The people in the main seem to be able to get their act together, without being told when and how they can drink; where and how they ride a bike, and whether or not their kids can play on the swings at school. It doesn't seem to matter if you stay up all night in a bar in Ghent, Belgium talking rubbish with some girls you met from Antwerp. It doesn't matter if you hoon through the streets of the Joordan in Amsterdam without a helmet, and as for people smoking in the cafes in Paris … well, that's part of the Parisian experience. Do get used to cigarette smoke in your face wherever you go; it is just the Parisian way?
Apparently it's not just me who has come to this conclusion. I have attached some interesting articles at the end of this, for you to read.
The Good About Living in a Nanny State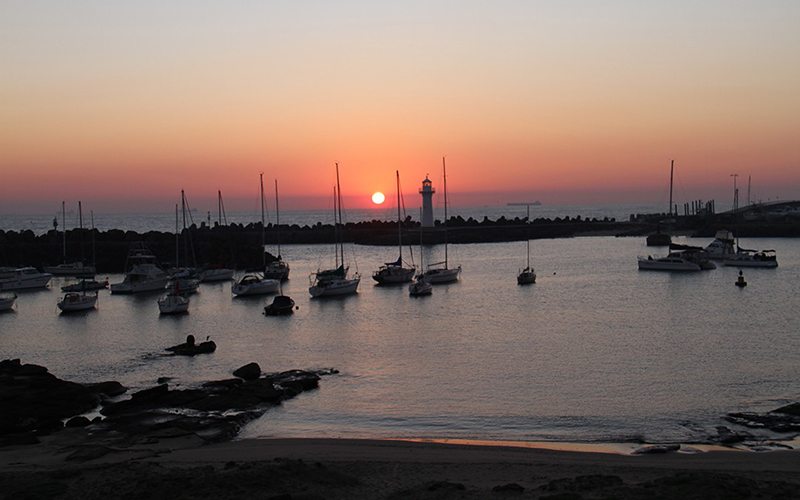 In saying that Australia is a nanny state, and we are, we still enjoy a quality of life quite unparalleled in other countries. Australia is a safe country with a good and free health system, a good and free education system, and a larrikin approach to authority.
Too Much Time on Their Hands?
It is just that our government seems to have too much time on their hands. Perhaps that is because Australia is a long way away, and we don't really seem to count on the world stage of global players. How many times have we been asked where we are from, and our response is; "no not Austria ..we are from Australia. You know ..kangaroos", and are met with the response "too far away". Just perhaps .. our regulatory bodies don't have anything else to do with their time. We have a history of being difficult. 11 Interesting Facts About Sydney Opera House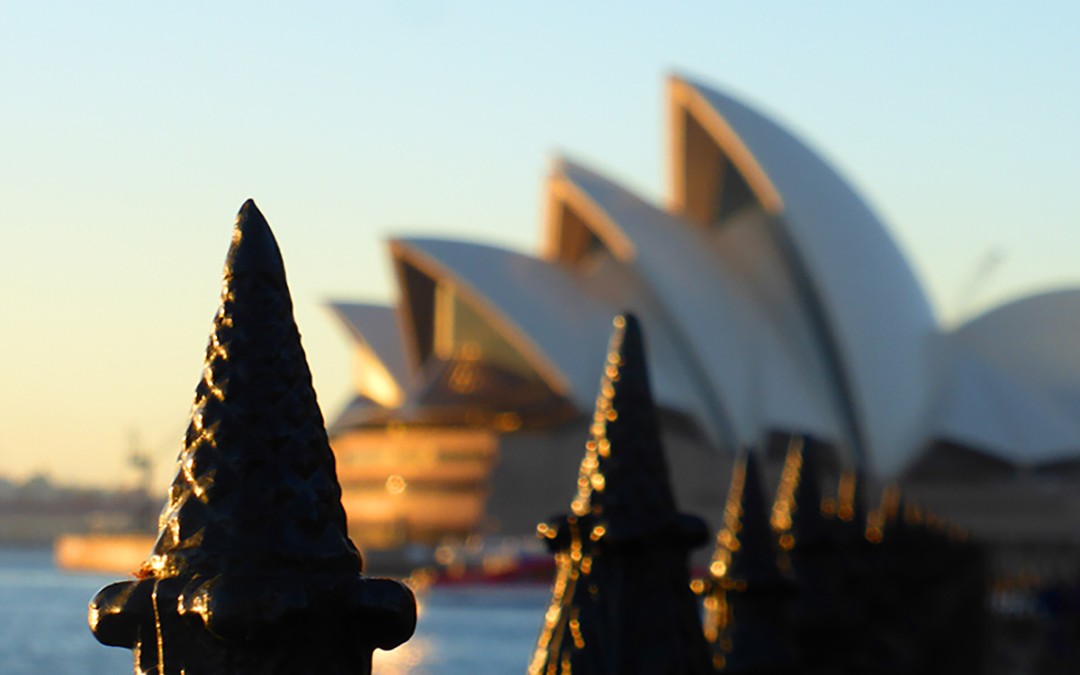 This is why Australia is a Nanny State
Don't try and Party in Sydney late at night
This is seriously one of the dumbest things that has ever happened to the beautiful city of Sydney. This means that all venues in Kings Cross, Darling Harbour, The Rocks and parts of the CBD go into lockdown., There are no shots after 10:00 pm, no new customers after 1:30 am and no alcohol served after 3:00 am. The aim is to curb alcohol-related violence, but for some reason, the casino is exempt from this. Perhaps in this nanny state it pays to know the right people. Those who wish to party at night either have to get into the venues before the lockdown starts, or go to  areas outside of the lockdown zone, or at least get to the casino. Not only have many businesses gone out of business, but there is no real evidence that the lockdown laws have achieved their aim. You might like to read the very comprehensive article by Matt Barrie
The death of Sydney's nightlife and collapse of its night time economy
and
Would the last person in Sydney please turn the lights out?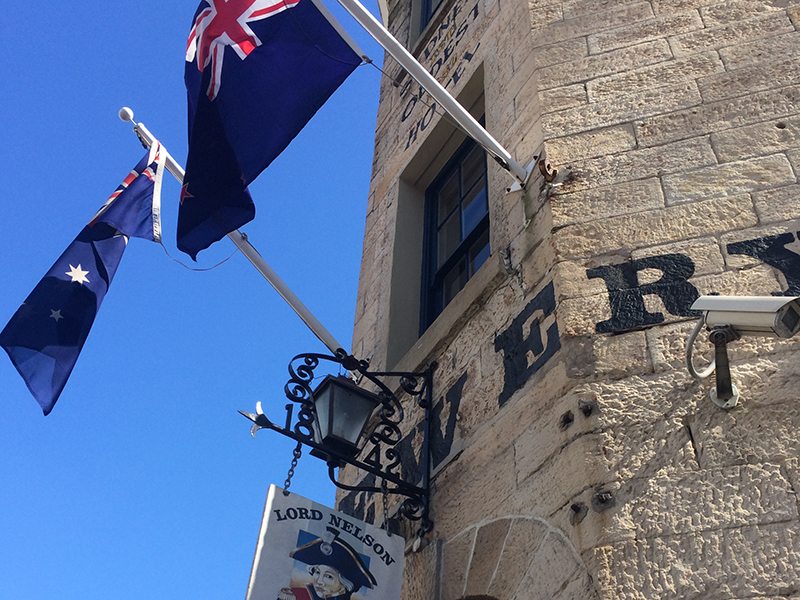 Driving in Australia
There are a lot of road rules and regulations in Australia that are very strictly enforced, probably more so than most other countries, and definitely more so than in the USA where going 10 miles per hour over the limit seems to be the norm. If you go one kilometre over the speed limit and get caught in Australia, you will be booked and lose points from your licence.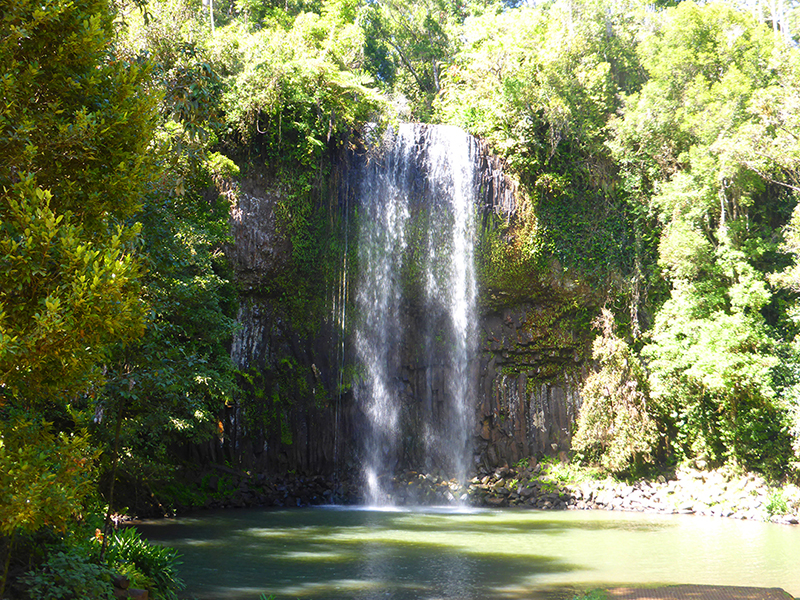 There are fixed cameras and hidden ones everywhere. Their job is to raise revenue while keeping us all safe. There are signs everywhere indicating speed limits, but they change quickly so stay alert.
We have a demerit system in operation. Everyone starts off at zero points and if you infringe any rule or regulation you will gain points. Once you hit 13, that is it. No licence and a lot more unpleasant things are coming your way. This is not something you want to achieve. On long weekends or holiday periods, there are double demerit points which mean that if you are caught speeding then instead of getting 2 merit points, you will then get 4.
(pretty picture needed)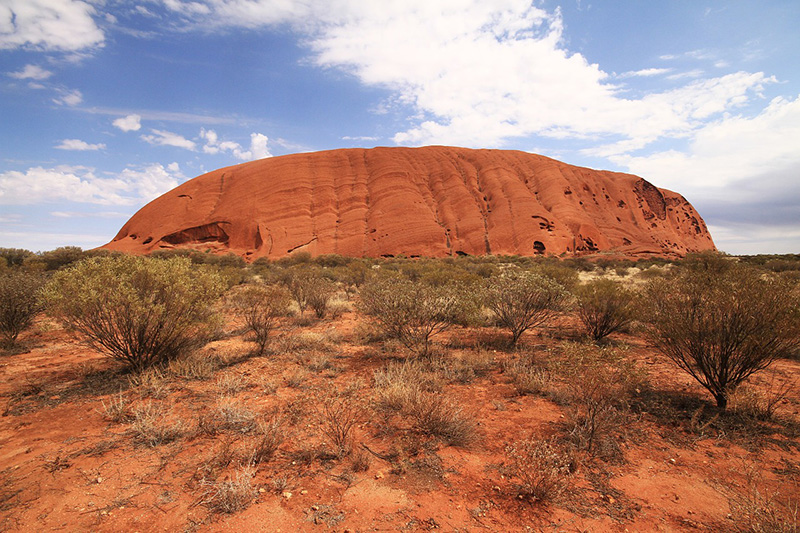 The reason for this is that we are a nanny state and such a vast country. A common mistake made by travellers and tourists alike is to underestimate the sheer size of Australia.
The blood alcohol limit is 0.05% throughout Australia, with zero limits for learners and drivers with provisional licences ("P" plates). Don't even think of driving if you have been drinking. Police often set up random alcohol and drug testing, which we call 'booze buses'. People regardless of whether you have been drinking or not will inevitably be pulled over at some stage. You will be asked to show your licence (which you must carry at all times) and either be asked to count to 5 into a machine or blow into it to assess how much alcohol and/or drugs you might have taken.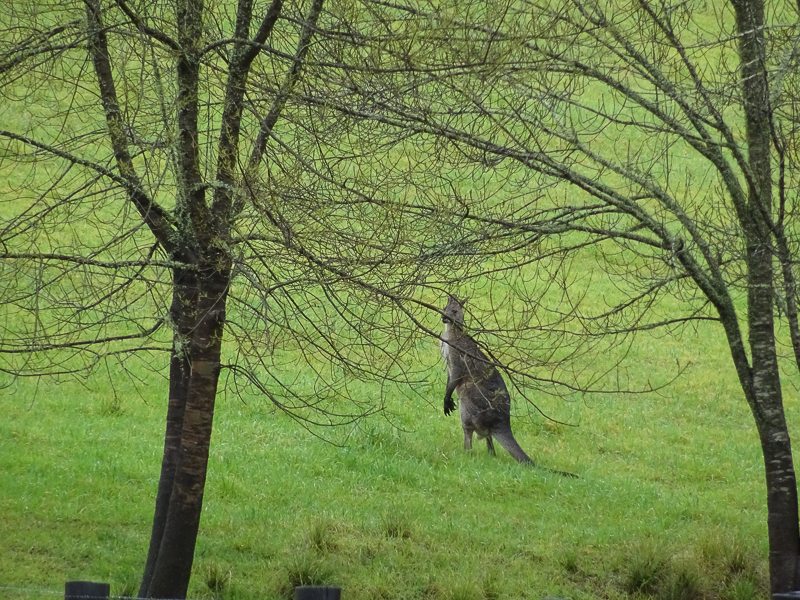 You must always wear your seatbelt or else you will be pulled over. This can cost you 5 points. You cannot use your mobile phone (cell phone) while driving. Yes, we see people doing it but if the police catch you, then you will lose 3 points. See how fast your points can add up. Talk on the phone while not wearing a seat belt on a long weekend and you are done without even having had a drink.
Having your licence suspended in one state or territory will transfer to all states and territories in Australia.
Read more about it here Driving in Australia
Note: the person cooking the BBQ, will not be drinking and driving after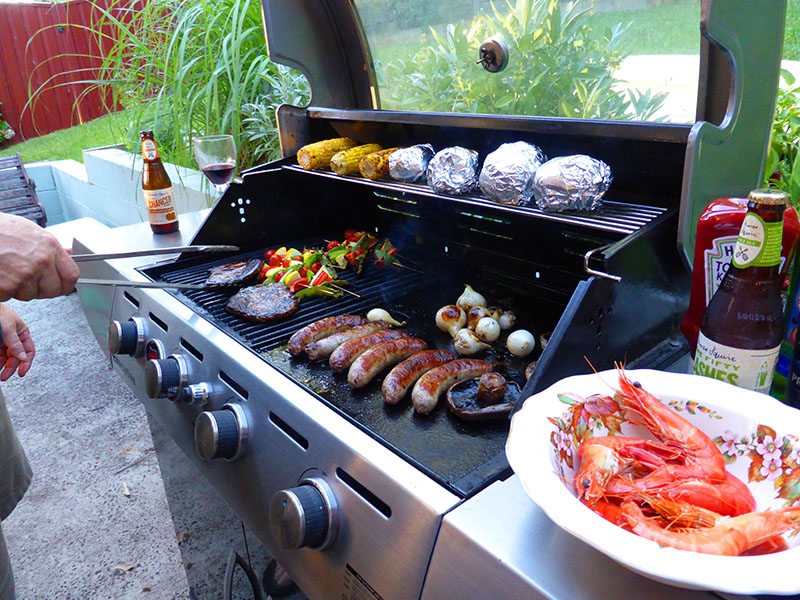 Don't pat a Koala
Australia has some of unique animals in the world, and many visitors want to pat a koala. But, they can't because, in the interest of animal welfare, there is a NSW government regulation, where holding Koalas is not permitted, and I think most people understand this. [clickToTweet tweet="And in all honesty, koalas will pee on you, and scratch you anyhow. #Australia #Travel #NgTradar" quote="And in all honesty, koalas will pee on you, and scratch you anyhow. " theme="style4″]There are many opportunities to see koalas all over Australia, but mostly in sanctuaries as they are not that easy to spot in the wild.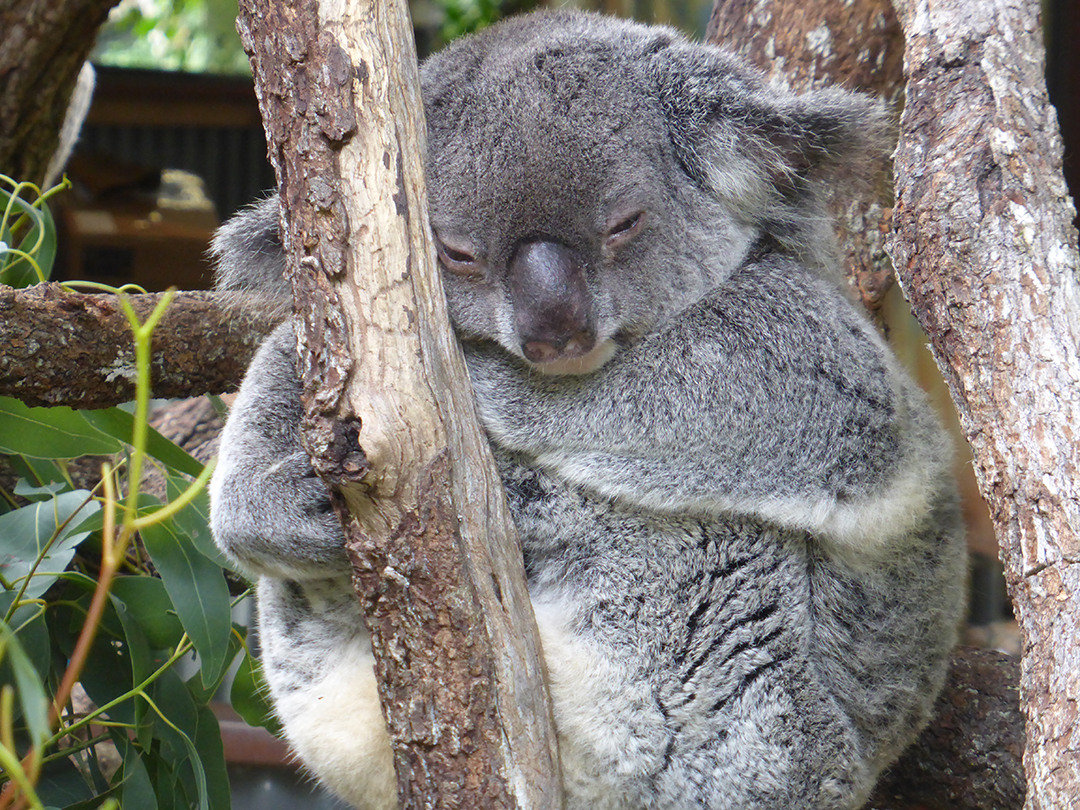 Don't smoke
No one likes a smoker in Australia. If you are coming from Europe, you will be in for a shock. There are so many rules and regulations regarding smoking. You cannot smoke with 3 metres of entrances or exits of any cafe or restaurant. You cannot smoke in your own car if you have children in it. Quite a few beaches are smoke-free as are some entire suburbs. There are even regulations on plain cigarette packaging to deter smokers, and graphically horrendous images on cigarette packs to encourage people to quit.
Swim between the flags at patrolled beaches.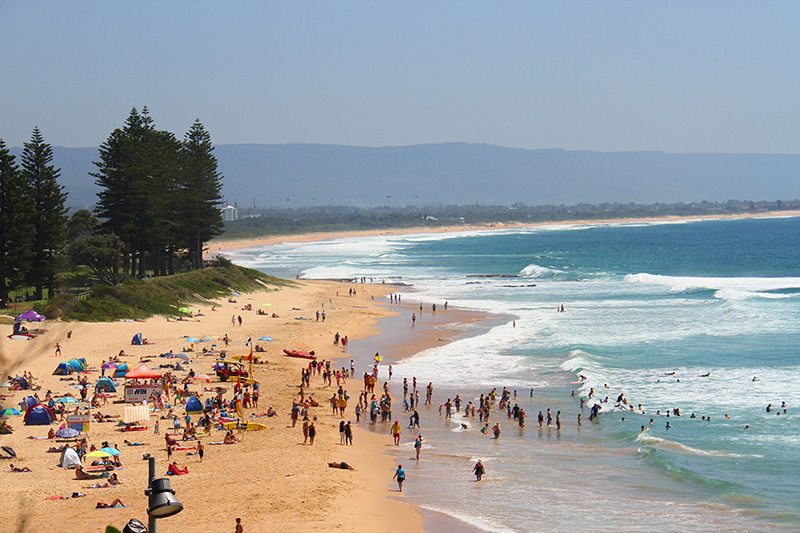 Ok, this one is sensible because we love the beaches of Australia, and we need to regulate this so that people do not die. Everyone must swim between the flags at patrolled beaches.Actually this is not a rule or a regulation. One that should be, but it isn't. However, it is strongly recommended. This means when you see the red and yellow flags, you must swim here because the lifeguards have ascertained that this is the safest area on that day, at that beach.
You will see that the flags change position on the beaches not just daily but throughout the day, as Australia has some of the most unpredictable rips. A rip is a current that likes to take you to places that you might not want to go to. They can take you a long way away pretty quickly, and you could find yourself in Jaws territory or even worse. In the last two months, two men have drowned at the beach where we live in North Wollongong, after going into the unpatrolled beach.
School Children
In NSW and Victoria, swings, see-saws, flying foxes and roundabouts have been banned. Monkey bars have been removed from many schools also. However, you can go surfing or skiing for school sport. In primary schools, children must wear hats when they are in the playground.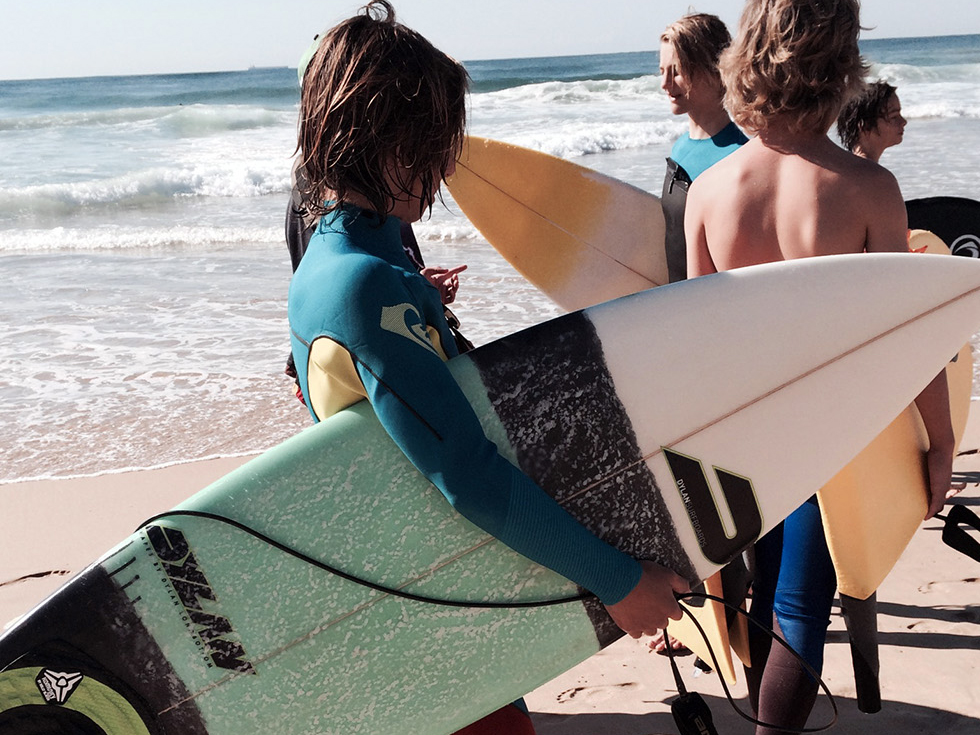 You can't ride a bike without a helmet
You cannot ride a bike without a helmet. You will be fined on the spot if you do. Adult cyclists are also required to carry photo identification. If you come from Amsterdam, you will not be happy about this.
Read more: New cycling laws: One of the first bike riders hit with $319 fine for not wearing a helmet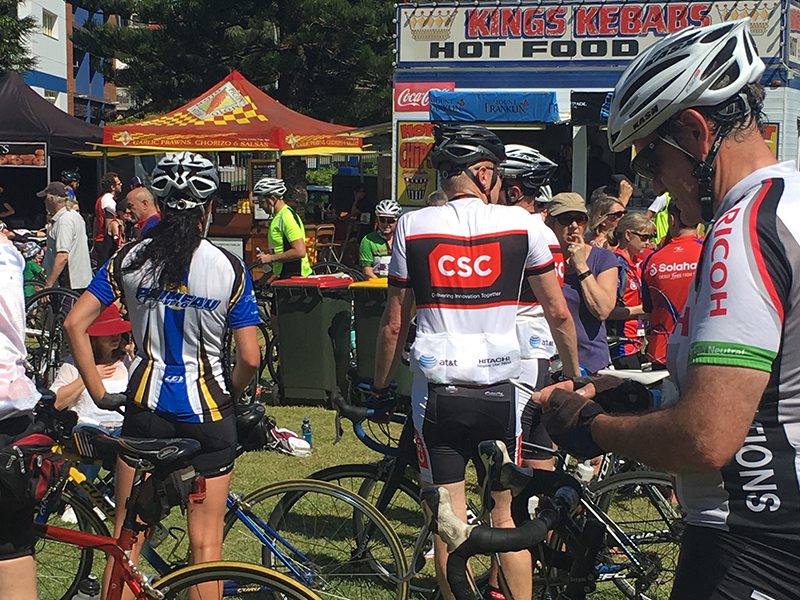 Advertising in Australia's nanny state
This is also governed by many regulations relating to things such as marketing to children, fast food, financial products and alcohol. You can't advertise certain products at sporting events. yadadyadayada
Unrelated photo of Millaa Millaa Falls in Tropical North Queensland, to show it is worth it.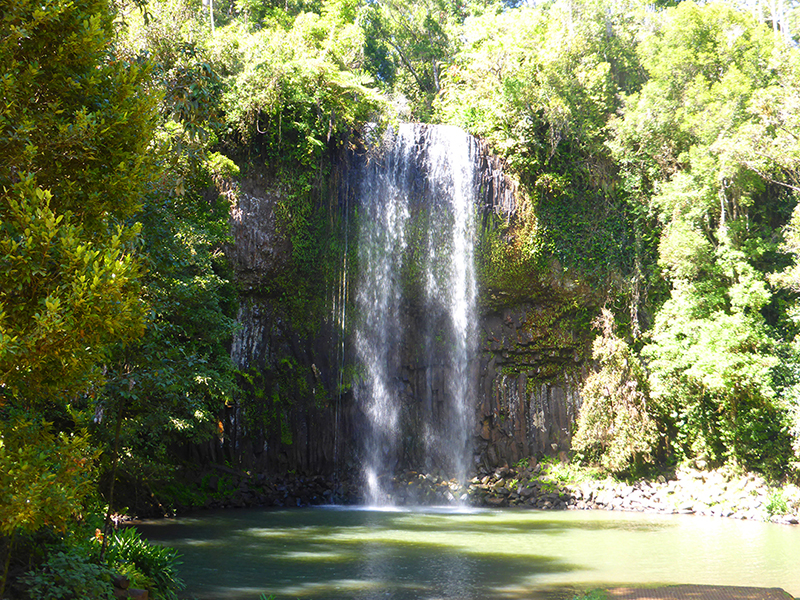 Articles – Australia is a Nanny State
Welcome to Australia: the world's most over-regulated nanny state
Captives Of An Over-Regulated Society
Australia is a nanny state, but one we love regardless, and you will too. As long as you don't do anything wrong. Good luck with that one
And as for dogs in the back of utes or pickups, well read this 
I love Australia, and you will too but we are what we are.
What do you think about Australia being a nanny state?
Weekend Travel Inspiration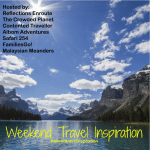 Ready, set, link! 
1. Link one of your inspirational travel photos or stories to this post by adding your info.
2. Copy and paste our badge and a link to this page.
3.  Visit some of the other wonderful travel bloggers, read their posts, and leave a comment.  It would be great if you could comment on 2-3 posts.
4.  Tweet it and include this hashtag. #wkendtravelinspiration .
5. Follow all the hosts of Weekend Travel Inspiration who are working hard to spread the word on what wonderful work travel bloggers are doing.
[inlinkz_linkup id=603619 mode=1]