People are more than likely to spend 48 Hours In Manila on their way to some of the world-class islands like Boracay and Palawan, but there is a lot to see in Manila. As the capital city of the Philippines, Manila is chaotic yet a strangely likable city. The traffic will drive you mad.  The poverty next to the riches will confuse you, but the Filipino hospitality will make you forget a lot of this very quickly.
Metro Manila Explained
Metro Manila is the metropolitan area and has many districts like Pasay Makati, Mandaluyong, Muntinlupa, Parañaque, Quezon City, and Taguig. There is a unique history to the city that involves the Spanish, the British, the Japanese and the Americans. The influences of each are noticeable, but the Pinoy spirit is even more evident.
A Brief Description of Manila
By day the city is a melting pot of the equatorial heat, and the freezing mega malls. By night Manila is one of the most engaging cities, with some of the most incredible restaurants, and night clubs to rival any in the world. Try some of the local foods like adobo, which that involves meat, seafood, or vegetables being marinated in vinegar, soy sauce, and garlic, browned in oil, and simmered in the marinade. Another classic dish is lechon or the suckling pig. If you are game, try the balut or duck embryo.
Getting Around Manila
Jeepneys are long-wheel-base jeeps that will take you to many destinations. It is confusing as the destinations are written on signboards stuck in the window. Locals get it, but we tourists have difficulty. It is worth a ride in a jeepney because they are super cool to look at, and it is a uniquely Filipino experience.
Use metered taxi's so you don't get scammed, but we still did because we did not lock the fare in firmly enough. Be firm but fair when negotiating.
Tricycles and pedicabs are mostly used by locals, but are a good source of fun to see how many people will fit on these.

Day 1 of your 48 Hours in Manila
In the Morning
Explore and Learn at Intramuros
Take a jeepney, the iconic local bus,This is where you will see the Spanish influence on the city of Manila. Intramuros is a 64-hectare citadel of cobblestoned streets, leafy plazas, and charming colonial houses. The best and most iconic way to see this area is by horse drawn carriage. Touristy? Yes, but a pleasant way to get around the area. Visit Fort Santiago, which affords an excellent view of part of this enormous city, and enjoy the beautiful gardens.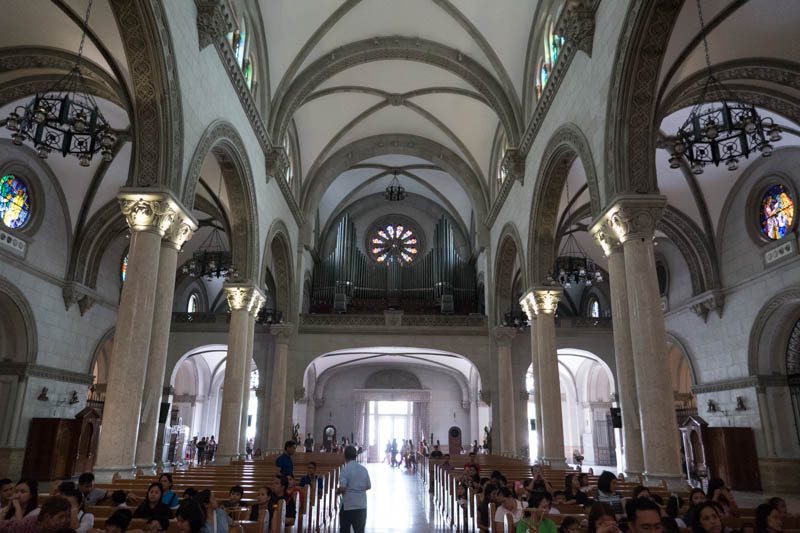 Pay your Respects at the Shrine of Jose Rizal
It is worth stopping at the shrine of Jose Rizal, a national hero of the Philippines, who was imprisoned here before his execution in 1896. The Rizal Shrine is dedicated to its life and work. As you explore Rizal Park, you are likely to come across different dance groups who use this space.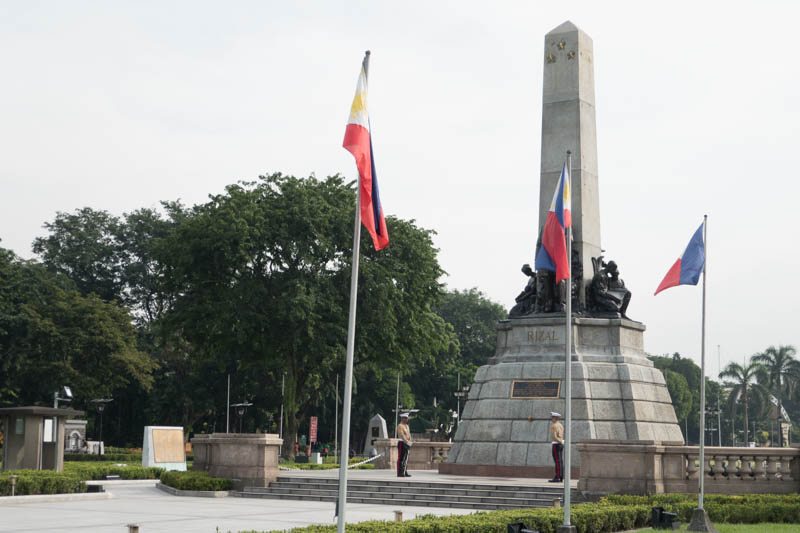 Savour a Filipino Lunch
Café Juanita is very authentic Filipino food. This is where you can try the adobo, the deep-fried asohos or whiting, and taro leaves in coconut milk.
Address: 19 W Capitol Dr, Kapitolyo, Pasig City, 1603 Metro Manila, Philippines
In the Afternoon
Be Astounded at The Mall of Asia 
Catch a metered taxi to a mega mall, purely because you can and should. Manila has 16 megamalls, and the Mall of Asia is the largest in the Philippines and the 7th biggest in the world. These malls amount to the public space for the people, and the Manileños love to shop, or at the very least to walk arm in arm around these mega spaces.
Address: Seaside Blvd, Pasay
Dinner
Go to Makati and Enjoy the Sophistication 
Aim for a late dinner, as you will be going to experience Manila's very good night life after this. Start with a Singapore Sling at Long Bar, Raffles Manila in Makati. To avoid having to face the traffic again, have dinner at Fairmont Makati and enjoy a Spanish inspired tapas meal at Spectrum.
Address: 1 Raffles Drive, Makati Avenue Corner, Makati
Night Life
Dance the Night Away
Now you are ready for some Chaos in your life. This is the name of the night club in the Hyatt City of Dreams complex. Featuring some of the world's best DJ's and acts, you will find yourself forgetting the traffic. This is where you see how different Manila is. You would have driven through some destitute areas, to arrive at a Las Vegas on steroids area of Manila.
Address: Upper Ground Floor, City Of Dreams Manila, Asean Avenue corner Roxas Boulevard, Entertainment City, Parañaque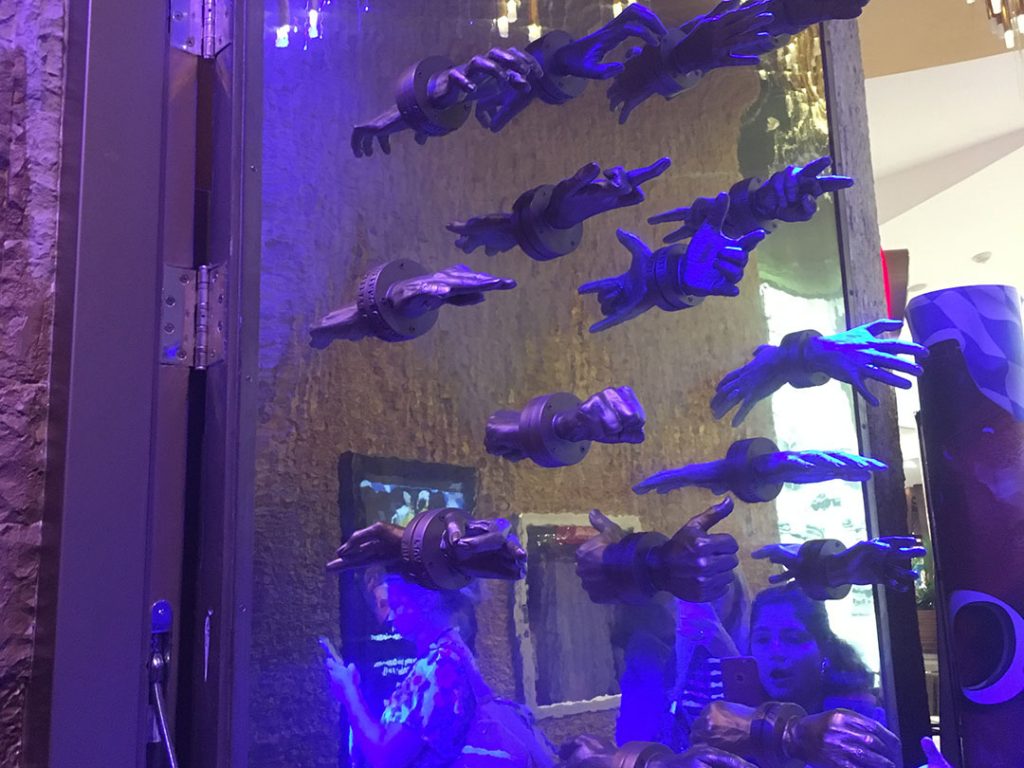 Day 2 of your 48 hours in Manila
In the Morning
Discover Binondo
Start the day a little later than you normally would; traffic and the night club late night you just had. Head to Binondo. This is Manila's Chinatown and is in fact, the world's oldest Chinatown. It was established in 1594 and is a frenzied maze of streets, people, and vendors. When Anthony Bourdain came to Manila for the Philippine episode of No Reservations, he went on a guided food and walking tour of Chinatown. Old Manila Walks have some excellent walks and guides who can explain some of the intricacies of Filipino/Chinese cuisine. The tour takes you along Plaza Calderon de la Barca, Basilica de San Lorenzo Ruiz, Ongpin Street, through to the traditional Chinatown shops and restaurants and onto Carvajal Alley Market. You will be sampling food the entire walk.
In the afternoon
Get Your Imelda on
Because you are curious, visit the shoe museum. Thanks to the shoe fetish of Imelda Marcos it is worth a visit to the Marikina Shoe Museum. It is located in the heart of Manila's shoemaking district, so guess what? Yes, you now go shoe shopping yourself and pick up a pair or more.
Address: J. P. Rizal St, Marikina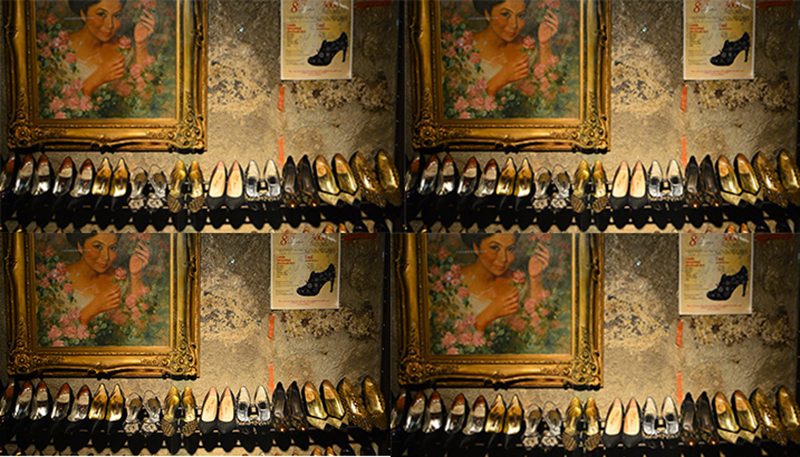 In the evening
Go Bar-Hopping in Manila
Hit up a bar. Cable Car, Borough, El Chupacabra and Draft are all recommended. If you are up for it, there are 3 night clubs located in The Palace in Bonifacio Global City, called Revel, Valkyrie and Pool Club. Bonifacio Global City is a financial district in Taguig City in Metro Manila.
There are many ways to spend 48 hours in Manila, and these suggestions will give you a good starting point.
Weekend Travel Inspiration
Please join us in the Weekend Travel Inspiration. Just add your link to the blue button below, comment on as many of the other blogs as you can, and promote on social media. Copy the image onto your blog so people know you are a part of this group.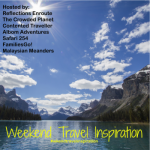 [inlinkz_linkup id=661737 mode=1]