Cupitt's Winery and Restaurant, Brewery and Fromagerie, is entirely a family affair. And what a lovely and welcoming family at that. Their innate sophistication and friendliness are felt throughout Cupitt's, and we thoroughly enjoyed out time there. This is field to fork, paddock to plate, nose to tail dining.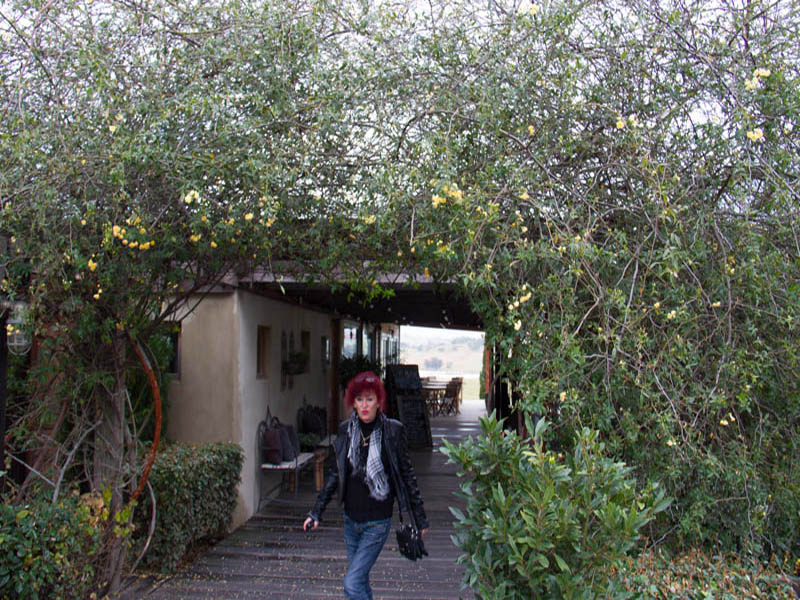 Where is Cupitt's Winery and Restaurant
Cupitt's is set on a property with a spectacular vista. There are views across the paddocks where the families black Angus cattle eat contentedly on the green grass. There are views of the families vineyards. There are views across the families herb and vegetable garden, and there are spectacular views over Burrill Lake and the Budawang Ranges. All in all this is an incredible setting from which to enjoy a long and languorous lunch as we did.
Cupitt's Winery and The Vineyard Kitchen restaurant is located in the misty hills of Milton in the Shoalhaven region of southern NSW. Just over 3 hours from Sydney and 2½ hours from Canberra, the Shoalhaven area of NSW has earned a reputation as a foodies paradise, with very good reason.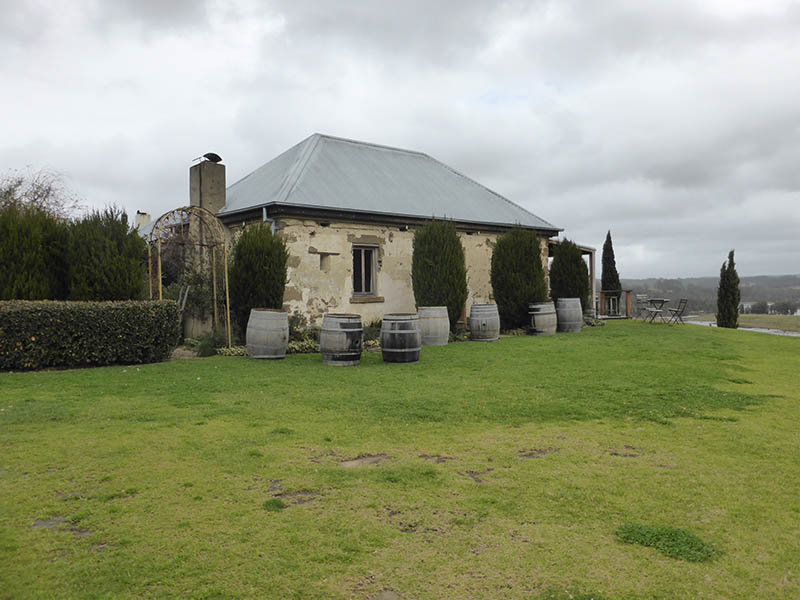 Meet the Cupitt Family
Rosie and Griff Cupitt bought the 193-acre Washburton Farm in 2003, with an eye to running a small cattle farm. Rosie, a trained horticulturist and viticulturist, was behind the establishment of the winery, and sons Wally and Tom Cupitt, now make Cupitt's award-winning wines. Tom's wife Libby is the delightful restaurant manager and events coordinator. While we were there, we were able to meet all of the family, which was special.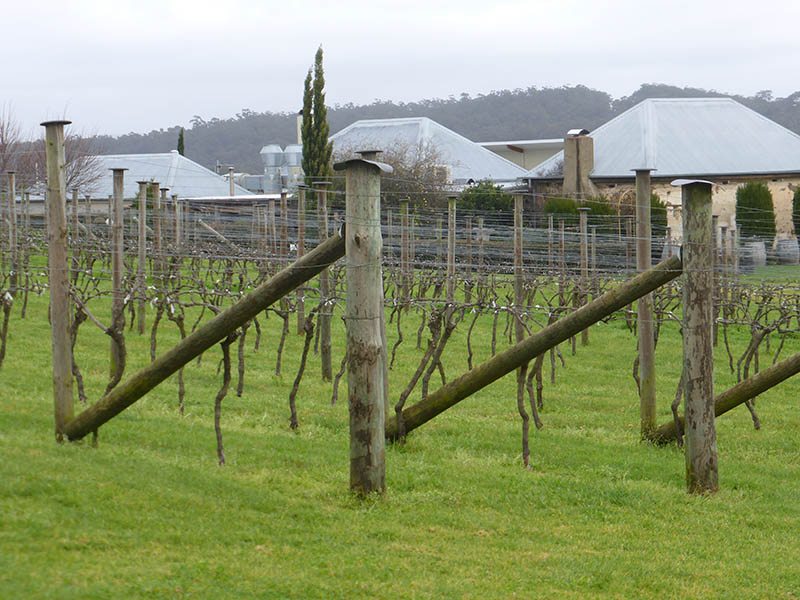 Libby showed us around the property, which is the restaurant, winery, brewery and fromagerie. We met Wally at work in the winery and were able to talk to him about Cupitt's wines. We met Tom in the brewery where he makes bespoke craft beers and also we saw the cheese side of the operation which is Rosie's brainchild and she has an excellent palate. I had met Rosie when we arrived, and we again got to talk to this very talented lady when she came to our table alter through our lunch.
I met Griff by accident when I had gone out to get something from the car. A farmer walked passed me with a bleeding hand and muttering something about the 'bloody bull'. The bloody bull was one he been recovering from the flood waters that had hit the area, the previous day.
All in all, the Cupitt's are a bloody nice family and this is what makes Cupitt's special.

The Restaurant at Cupitt's Winery and Restaurant
The venue is rustically charming with that natural sophistication about everything they do. It looks good, and it feels very good.
The award-winning restaurant specializes in seasonal produce, and as Rosie Cupitt is the Leader of Slow Food Shoalhaven, we were able to savour,
The slow cooked Consomme Rich with oxtail cheek & Cappelletti Truffle for the entree. Too good
We left all pairings of wine and beers with the staff because they know what works, and it all did.
I then went to a main meal of Corned Beef Bubble & Squeak with poached egg on piccalilli, a relish of chopped pickled vegetables and spices.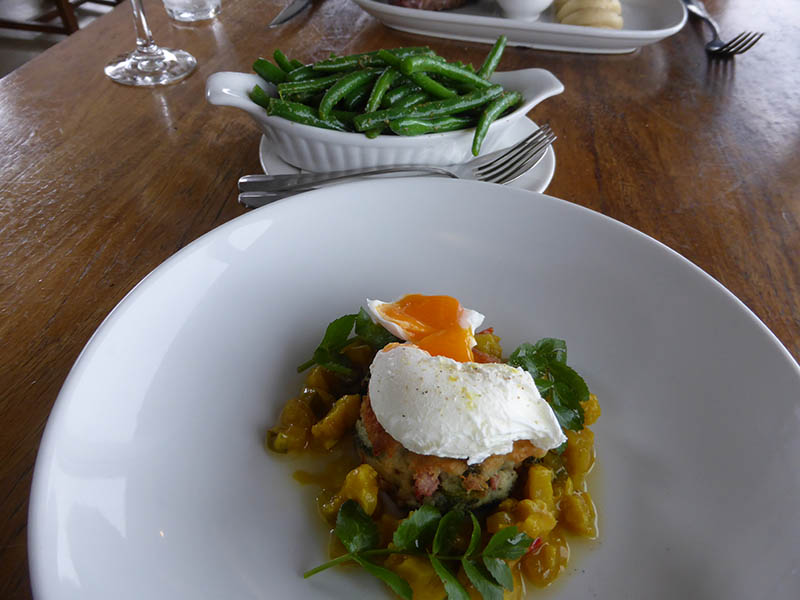 Gordon chose the Chargrilled Bindaree Trinity Sirloin, Shallot Confit and Smoked Potato Puree.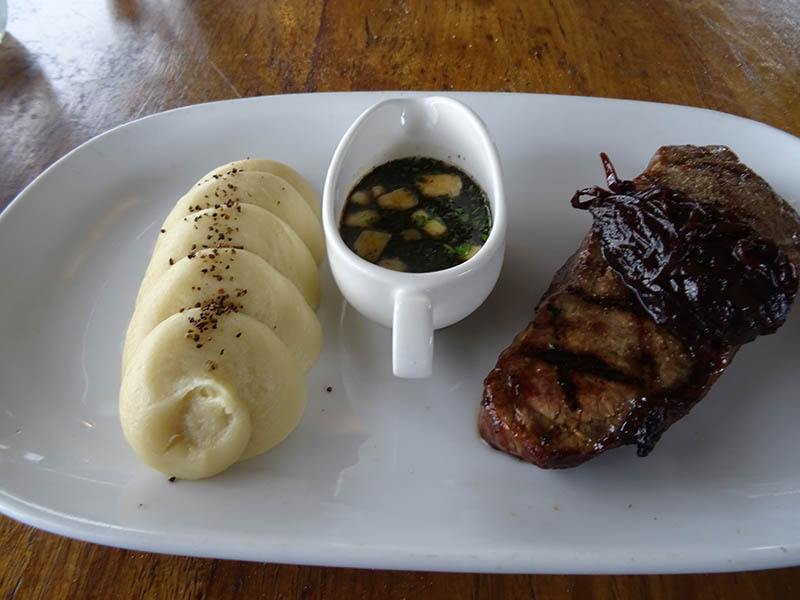 Rosie then came to our table to offer us a sneak preview of 3 types of their cheese; a goat's cheese so mild that I could change my mind about goats cheese. A brie as smooth as, and my total favourite a blue flower cheese.
By the time we got to dessert over this languorous and long lunch in this idyllic setting, we just said to Libby, please choose for us. The evidence of this ladies choices lies in the pictures below.

The Shoalhaven Experience.
The Shoalhaven is an unspoilt region of the south coast of NSW, Australia. It is the beach, it is nature, it is the hinterlands, and it is the passionate and visionary people, like Griff, Rosie, Libby, Tom and Wally. It has fast become a gastronomic paradise, where the local food is the star and where quality and diversity is the key. I think that what you will find, as we did at Cupitt's Winery and Restaurant, is that excellent gastronomy and friendly service gets talked about. Customers are coming from near and far for The Shoalhaven Experience.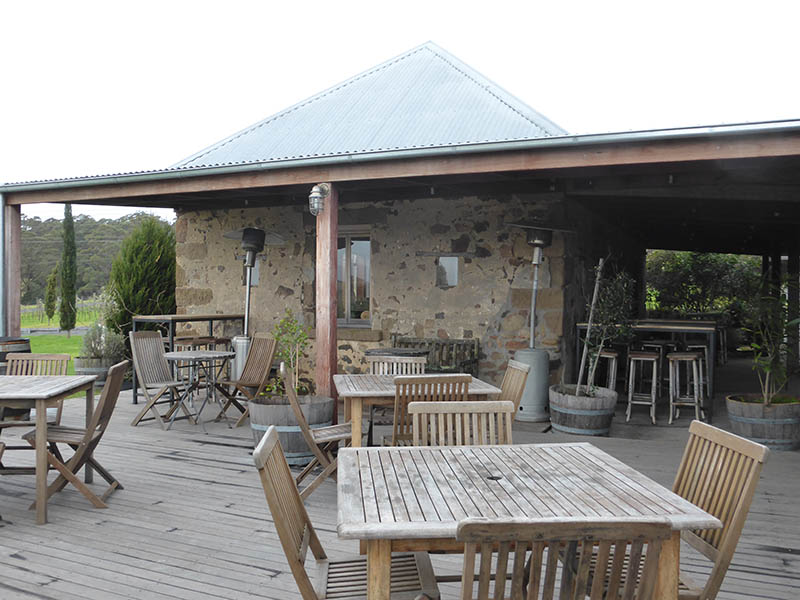 Why we will return
We loved Cupitt's Winery and Restaurant. It just felt right. We loved the effortless sophistication, the innovative cuisine and wines, the very family centred way that this business operates. We fully intend to come back on a Sunday when they have music, woodfired pizzas and probably Gordon will book the quaint accommodation on site, and make it an utterly romantic weekend.
Thank you to the Cupitt Family, LBPR, Shoalhaven – book us in for a weekend please.
Cupitt's Winery and Restaurant.
Address: 58 Washburton Road, Ulladulla NSW 2539
Phone: (02) 4455 7888
Read more about the Culinary Delights of the Shoalhaven Region of NSW, Australia
Stalking Rick Stein to Rick Stein at Bannisters
When you Don't Want to Leave: Tallwood, Mollymook