When you Don't Want to Leave: Tallwood, Mollymook
It is testament to a café when you literally don't want to leave, and we didn't want to leave Tallwood Café in Mollymook.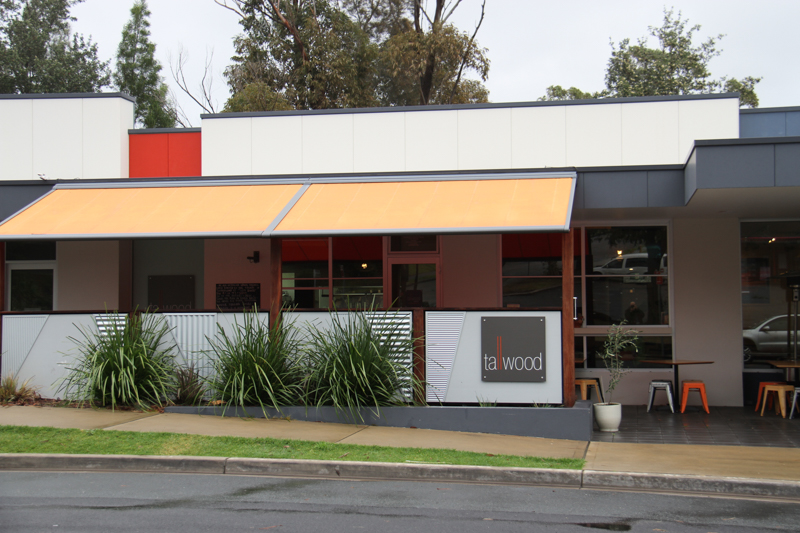 Where is Tallwood, Mollymook
Mollymook is located in the unspoilt Shoalhaven area on the south coast of NSW. Located just over 3 hours from Sydney and 2½ hours from Canberra, the Shoalhaven area of NSW has earned a reputation as a foodies paradise. It also a mecca for surfers and golfers, and with the plethora of wineries and restaurants, this area of southern NSW is a draw card for local and international visitors.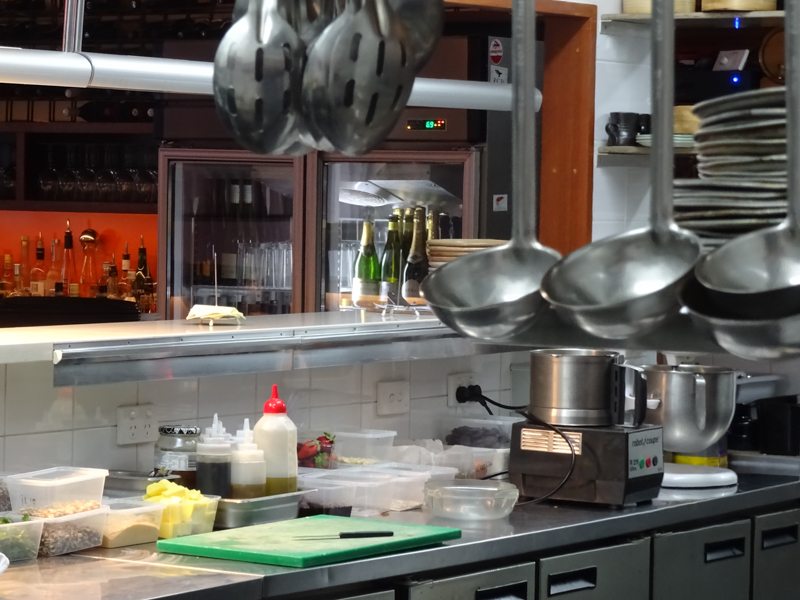 About Tallwood, Mollymook
Tallwood epitomizes this with its approach to free-form dining and the shared food concept. This is where people are brought together by a shared passion for food, and very good food at that.
We walked in, and Portishead was playing in the background. As this is the music that Gordon courted me with, it was an auspicious start. There is a laid back feel in this very on trend café, where the décor is modern and welcoming.
We went to Tallwood for breakfast, and I am a massive breakfast fan. You are immediately greeted by the open kitchen, and welcoming staff ready to take that all important coffee order first. When I saw the coffee machine and saw the way that it was being operated, I knew we were in for a great coffee. If you have read our site, you will know that we are unmitigated coffee snobs. And yes, the coffee was excellent.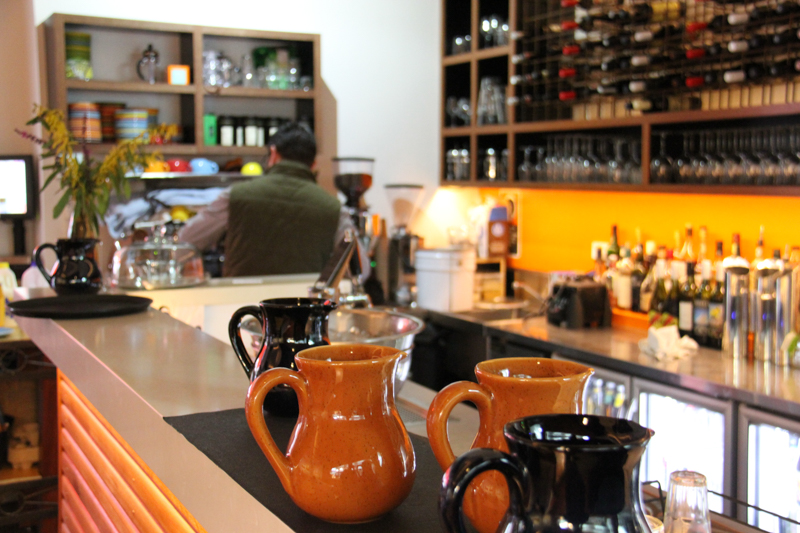 Eating Tallwood, Mollymook
It was then time to peruse the breakfast menu. Tallwood is contemporary in its food, and the menu is impressive. It was easier to ask co-owner Clayton for his recommendations, and we followed this.
The free-form dining concept must work because it wasn't long before we were chatting with a local lady. She works in educating people on fresh food and had a lot of very good things to say about Tallwood. Then we were able to distract the owner, Clayton from his coffee machine to shoot the breeze.
It is always reassuring to see the chef in the kitchen and to see the regional produce that he is using. Smelling the aromas wafting from the kitchen was exciting.
Gordon had the pork croquettes, kale, cherry tomatoes, apple, with harrisa. It was fresh and must have been delicious as I didn't get to taste it.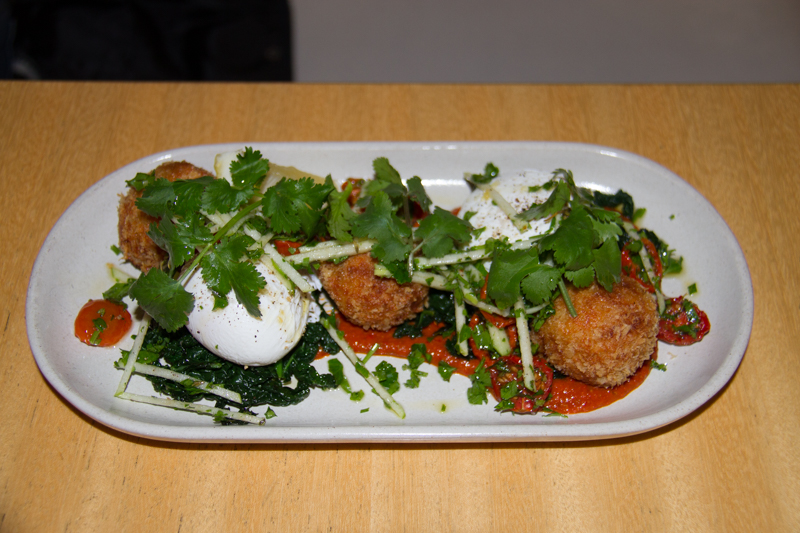 I went with the local mushrooms, crushed peas, feta on sour dough and also requested a poached egg on top, which Clayton said would work; and all I can say is OMG.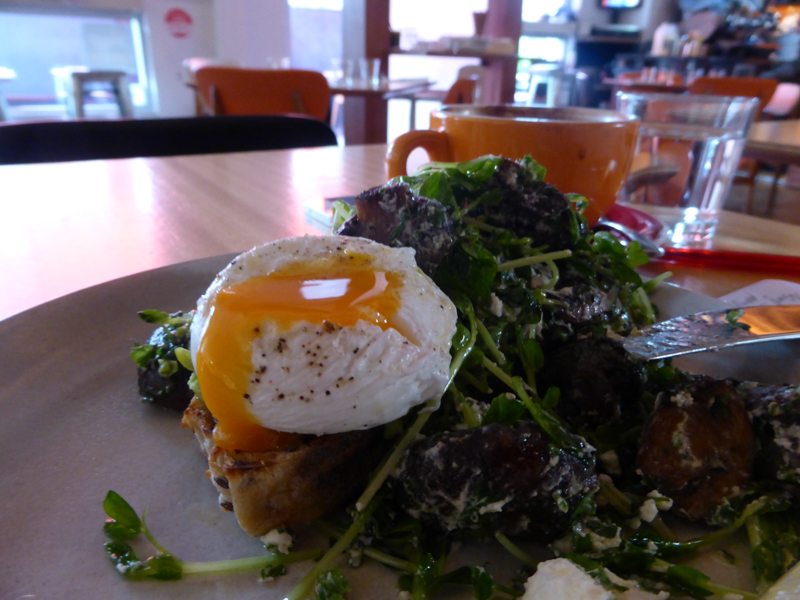 The menu is very contemporary. Some of the other choices we could have selected were pumpkin, broccolini, quinoa, haloumi, poached egg, which I am fairly sure I will get next time because there will definitely be a next time.
The Shoalhaven is a gastronomes paradise. It attracts many avant-garde and contemporary foodies. International chef Rick Stein has opened up his own restaurant Rick Stein at Bannisters here in the beautiful and unspoilt Mollymook. It is that special here.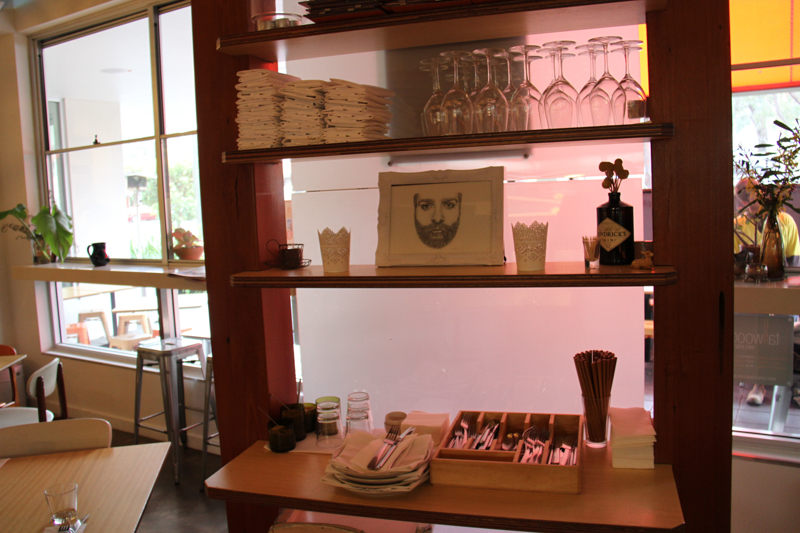 The owners of Tallwood, Clayton Till and Matt Upson have travelled extensively throughout Europe and Asia and firmly believe, as we do, that dining is an experience best shared.
This is definitely our idea of eating also. Food and travel are integral to one another, and become the core to meeting other people and to understanding more about the cultural similarities and differences.
We were so relaxed, so sated from excellent food and coffee, stimulating conversation that we literally did not want to leave Tallwood.
Thank you LBPR, Tallwood, Shoalhaven – we will return

Tallwood
Shop 2/85 Tallwood Ave,
Mollymook Beach NSW
Read more about the Culinary Delights of the Shoalhaven Region of NSW, Australia
Stalking Rick Stein to Rick Stein at Bannisters