I think we must have been stalking celebrated British chef, Rick Stein for quite a while. After he popularised barge cruising in 'Rick Stein's French Odyssey', we also went barge cruising in France and with the same excellent, company, GoBarging. We also had an amazing time, full of gastronomic experiences, just like Rick did.
We then ate Babi Gulung at Ibu Oka in Ubud, Bali just as Rick Stein did. Just as this famed chef made paella in Spain, we graduated from the Paella Academy in Valencia. Just putting it out there that we 'graduated'.
We have similarly eaten in Cambodia, Thailand, Vietnam, Malaysia and Sri Lanka, which Rick Stein explored in his Far Eastern Odyssey but we did not get into Bangladesh.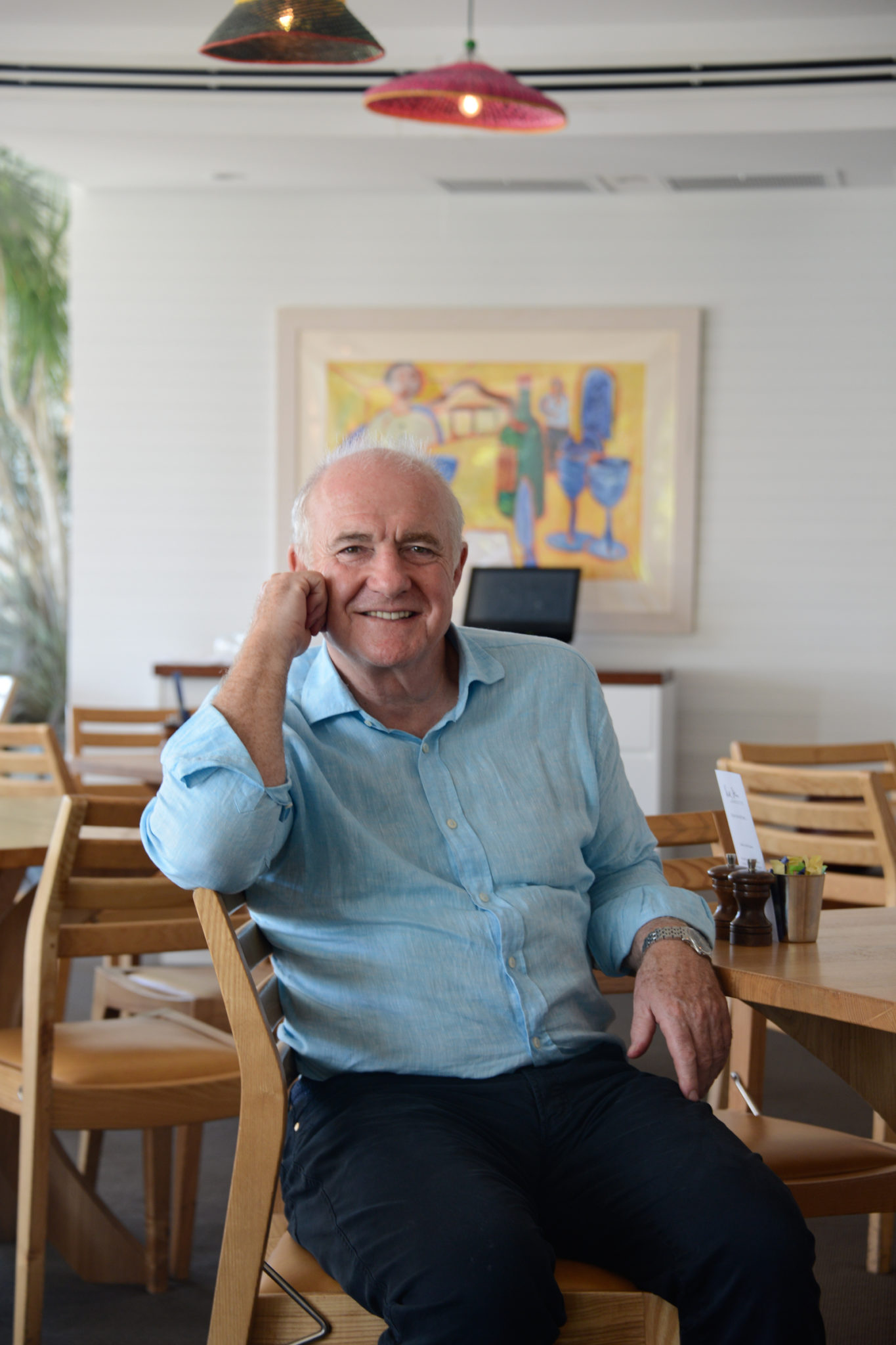 Rick Stein at Bannisters
So it stood to reason that we would need to visit Rick Stein at Bannisters, the restaurant in Mollymook Australia that he opened in October 2009. Rick Stein has a love affair with Australia, which has spanned a long time since his first visit at the age of 19. The lure of this The Shoalhaven area where Mollymook is located is part of the unspoilt south coast of NSW. Here Rick Sten, and we, find pristine beaches, great weather and the freshest seafood, which is one of his signatures. This is what drew him away from his loved Padstow in the UK, if only for limited times throughout the year.
Rick Stein was not present when we were there. It could have been his commitments to his other restaurants, bistro's and a fish and chip shop, or it could have been a restraining order. Not sure which.
Regardless, Rick Stein at Bannisters is his restaurant, his menu and his personally trained chefs who stand for everything that Rick Stein has built up over his impressive career. Bannisters by the Sea, Mollymook is a chic and desirable place to stay.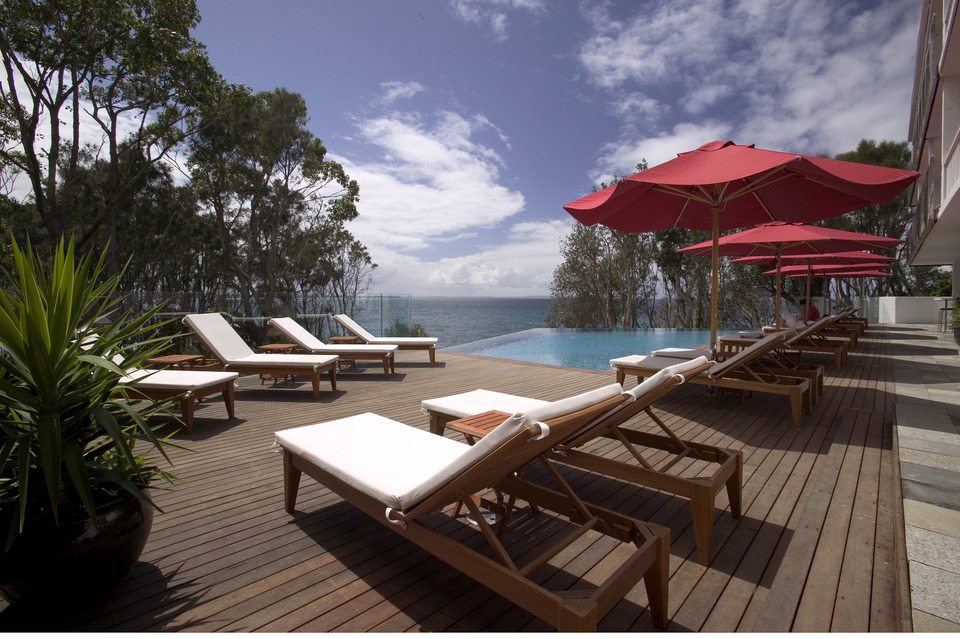 What Rick Stein says about the Shoalhaven area
The Shoalhaven area of NSW, Australia has gained great recognition for its culinary delights. The region has a plethora of excellent produce. Being located along the sea, the seafood is second to none. The amount of restaurants, wineries and cafes with innovative and outstanding cuisine will inspire you to visit this unspoilt region of Australoa
Hear what Rick Stein has to say about the region, and know that visiting the Shoalhaven will amaze you.
Eating at Rick Stein at Bannisters
We arrived at the restaurant,with great excitement as you would. Sitting next to me was Collette Dinnegan, an Australian and international fashion designer. I kept my cool though I was tempted to ask for a photo. However she was busy as she is redesigning the rooms at Bannisters.
For a Wednesday night when the normally idyllic weather was not as idyllic, the restaurant was full. The service was immediately professional and pleasant.
We started our gastronomic venture with – seafood. As if we were not going to.
I commenced with the Stir Fried Eden Mussels with Black Beans, Garlic, Ginger, Coriander and Spring Onion. The mussels were plump and the sauce was the lightest and most flavoursome sauce that I have tried.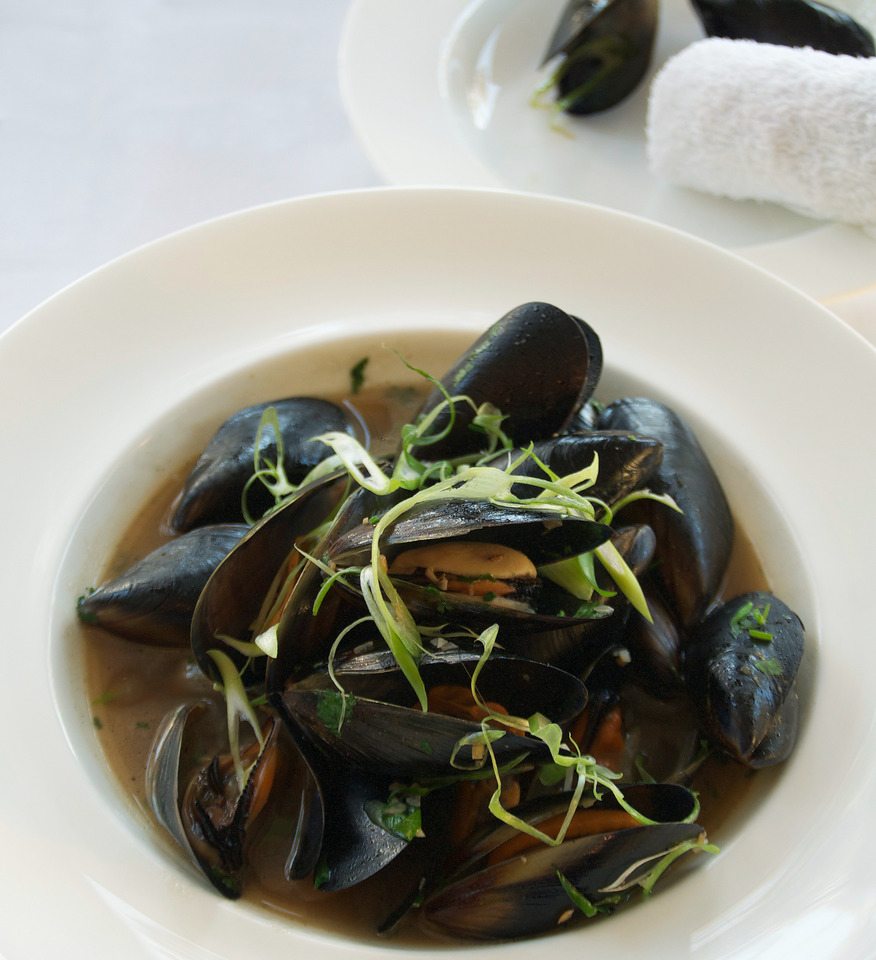 Gordon had the Oysters Charentaise. Described as "A seemingly odd combination – freshly opened oysters with some hot, spicy sausages. The idea is that you eat an oyster, take a bite of the sausage, then a good gulp of cold white wine." He ate it with great pleasure before he photographed it.
I went on to a main of Indonesian Seafood Curry with Ling, Squid and King Prawns, served with green bean and fresh coconut salad and steamed rice.
Gordon had Madras Fish Curry of Blue Eye Trevalla, Tomato and Tamarind. "A beautiful hot and sour Southern Indian curry which brings out the very best of one of my favourite fish. Don't believe it when people say spice ruins the taste of good fish, it accentuates it." It did, it was a beautiful meal.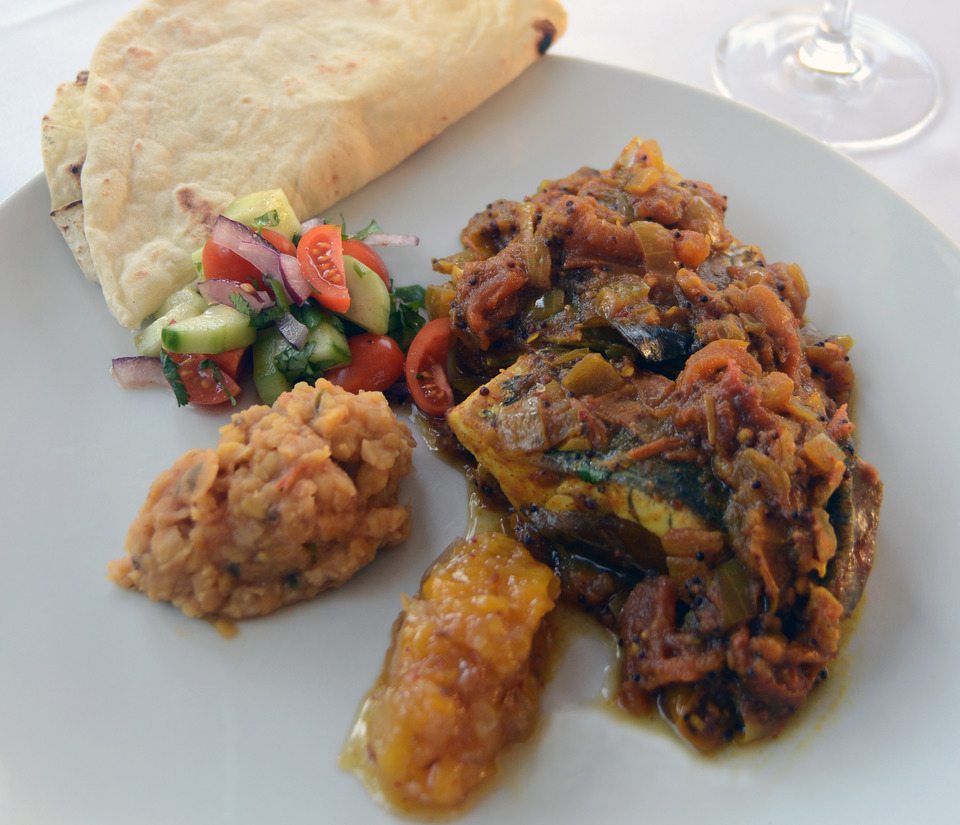 All we can both say is that the seafood from the Shoalhaven area is delicious and the chefs certainly know what they are doing.
The portions were very generous, meaning I could not quite get through my main. That also could have something to do with the fact that we ate at Tallwood for breakfast, and then had a very large lunch at Cupitts Winery and Restaurant.
The Shoalhaven is a gourmand's paradise, and that is what lured Rick Stein here.
Because I can't help myself, I did order dessert. I chose a mix of ice cream and sorbets, and here again you can see the influence of Rick Steins travels. There was an orange and cardoman as well as a coconut inspired sorbet. The other was chocolate, because ..well ..it was chocolate.
Gordon selected Kaffir Lime Leaf Panna Cotta with fresh mango, toasted coconut and mango sorbet.
We had a beautiful meal. We did appreciate the freshness of the ingredients and the styling of the flavours. We are onto such a find in the Shoalhaven region of southern NSW, Australia.
Some of the different meals that are offered at Rick Stein at Bannisters: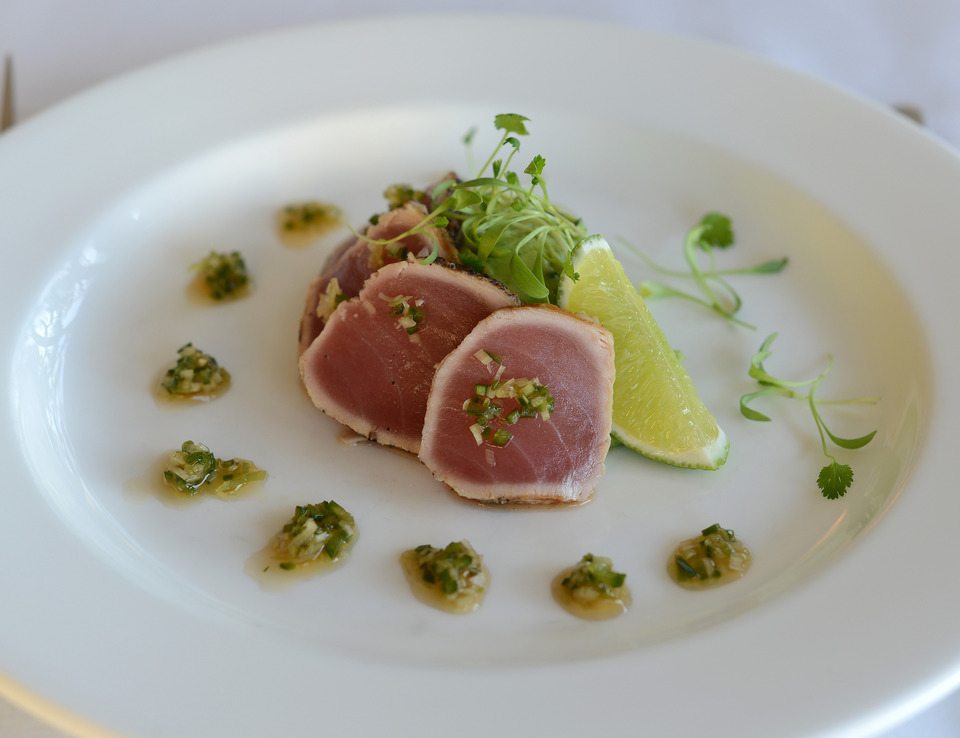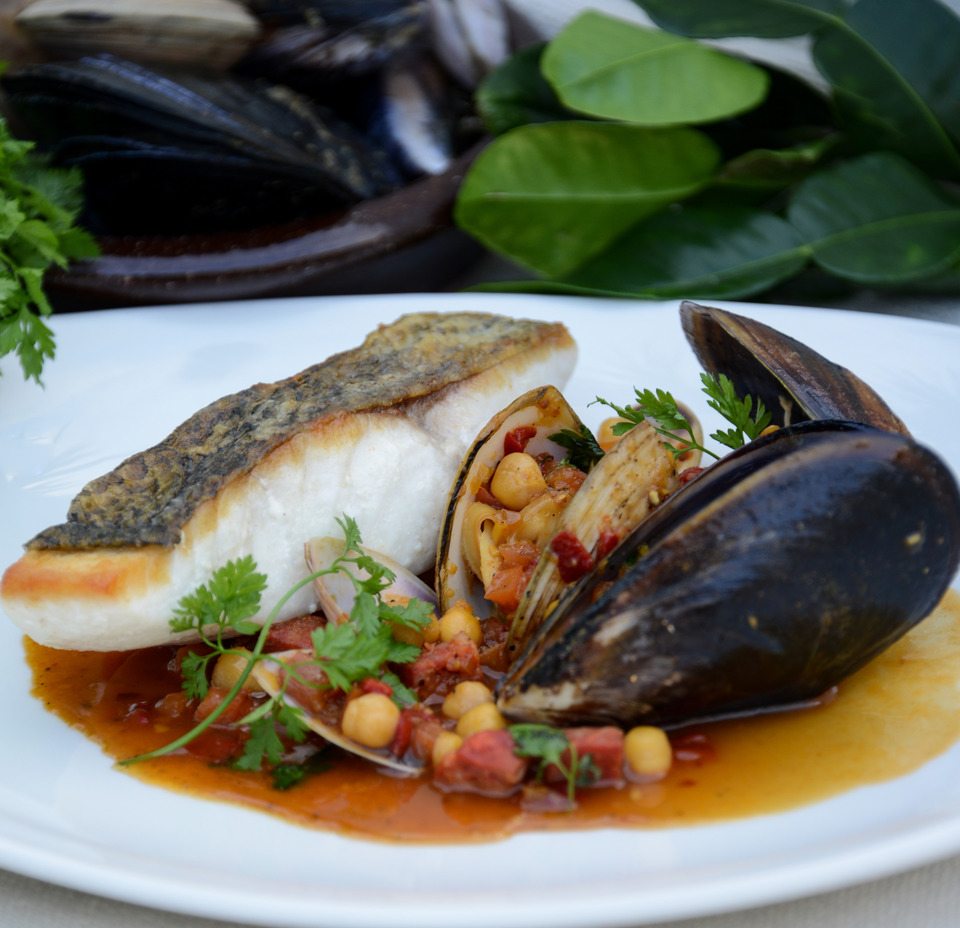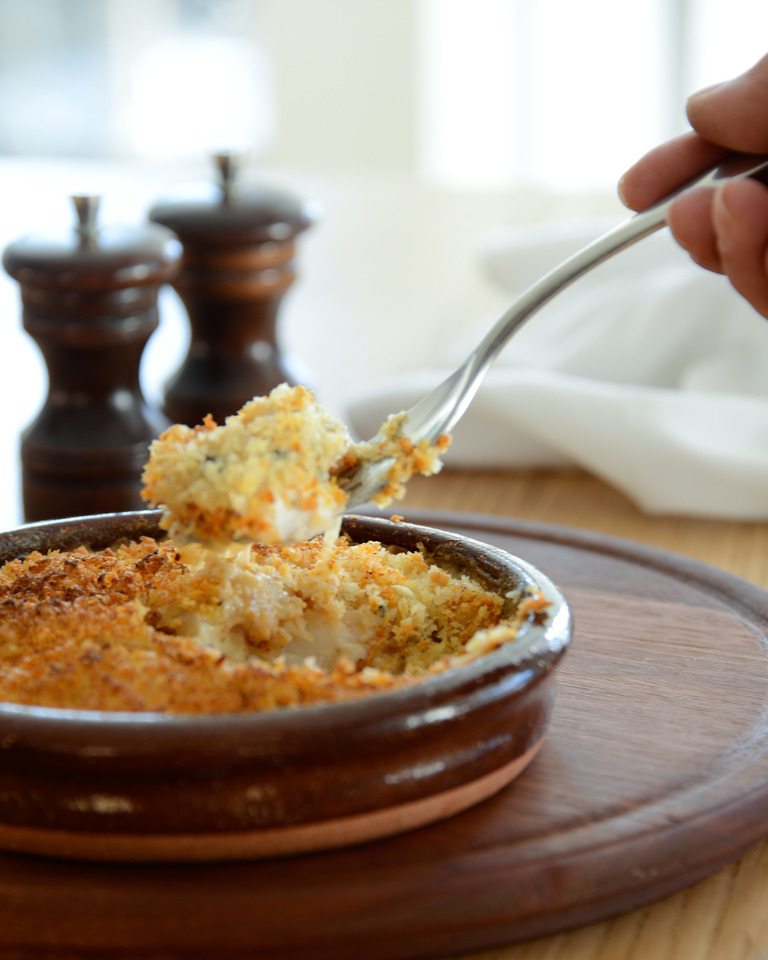 Bannisters Fish Pie – I am going back for this one.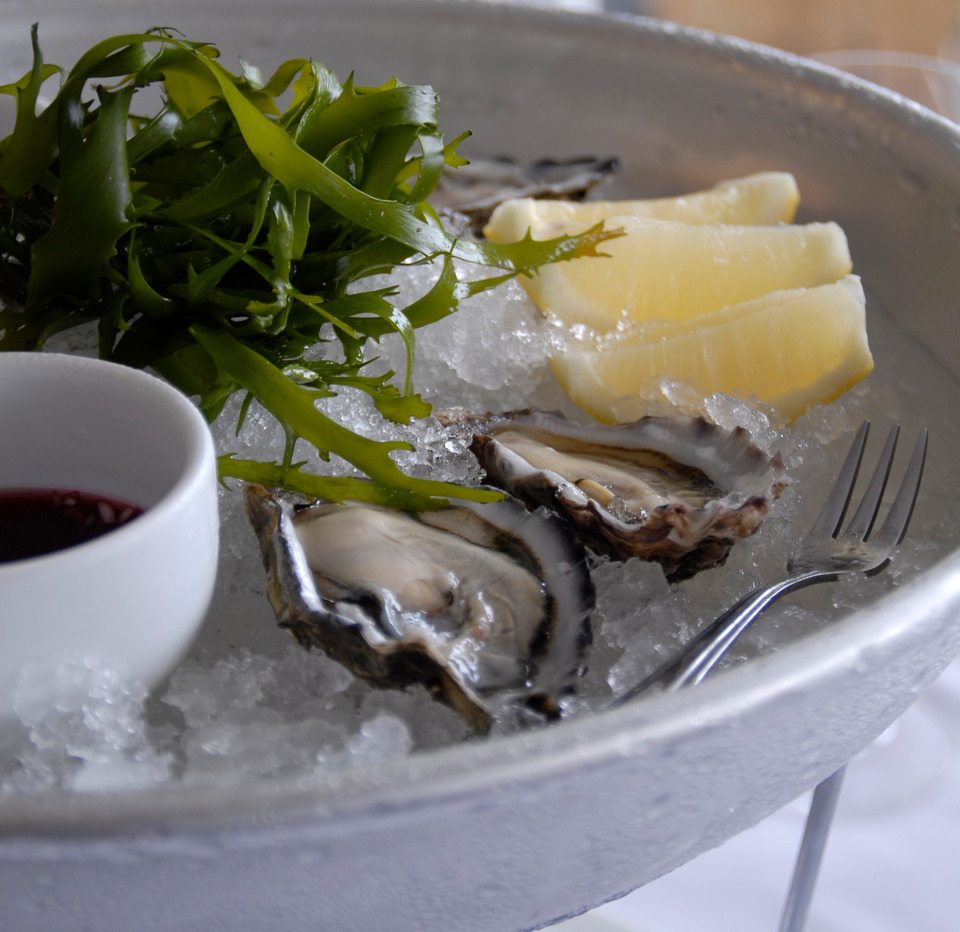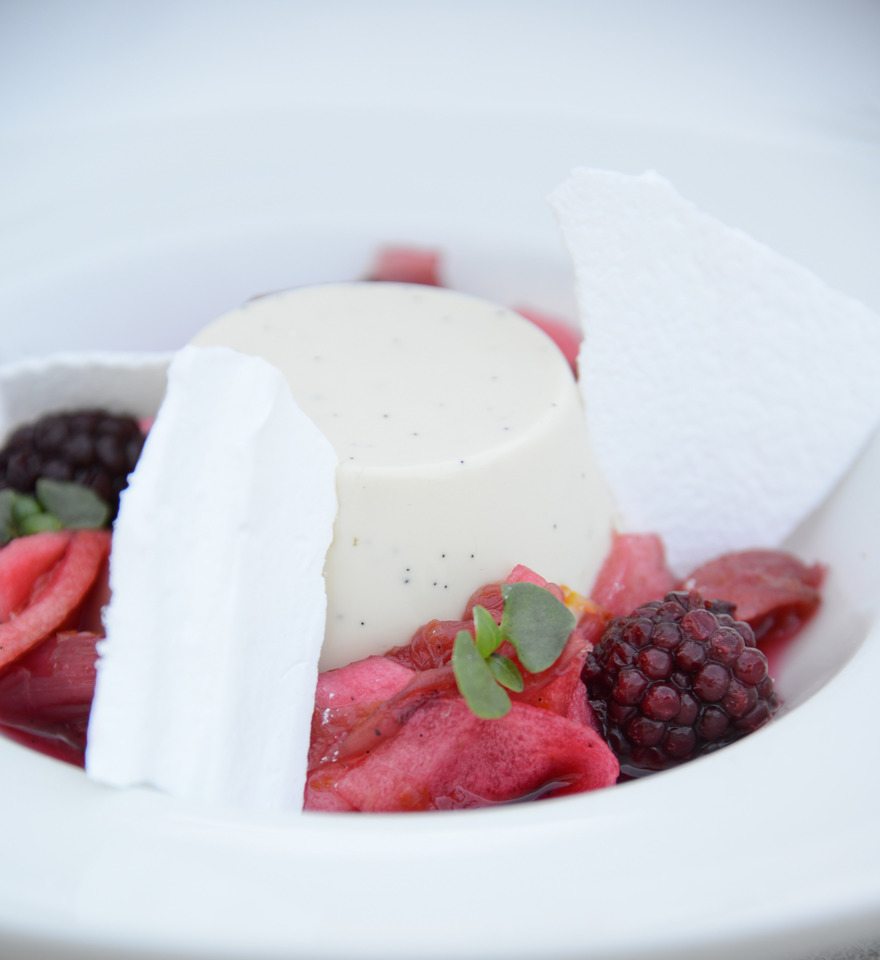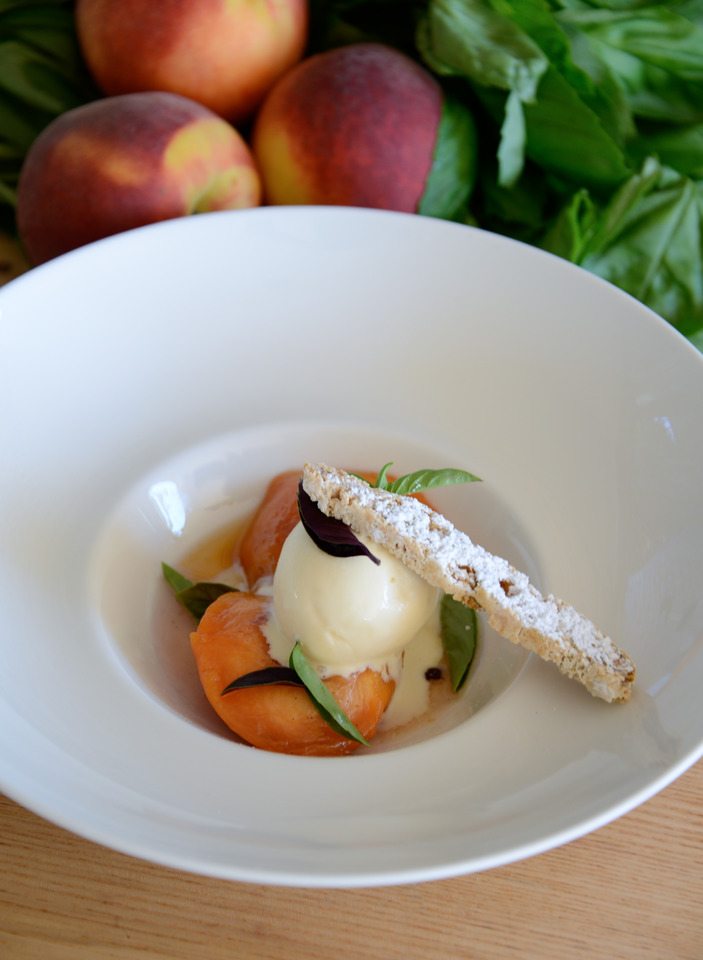 Bannisters by the Sea, Mollymook
Address: 191 Mitchell Parade, Mollymook NSW 2539
Phone: (02) 4455 3044
Thank you LBPR, Bannisters, Shoalhaven – awesome opportunity.
Read more about the Culinary Delights of the Shoalhaven Region of NSW, Australia