Domodossola is an archetypal Italian village & happens to be a UNESCO World Heritage Site. Domodossola is a predominantly non-English speaking province in the Piedmont region of northern Italy. Lying on the border with Switzerland, Domodossola is a town that does not attract much attention from travelers, yet it should.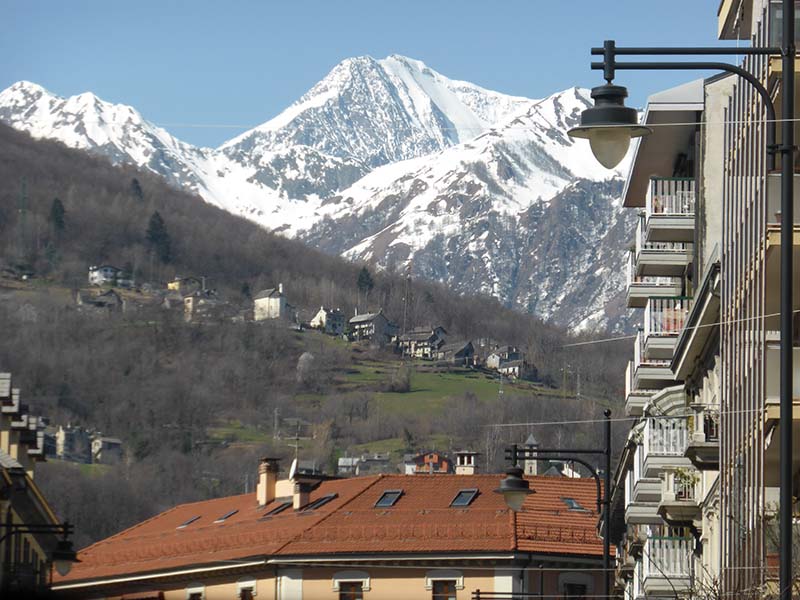 Why Visit Domodossola?
We had been staying in Zermatt after having been to Kitzbuhel in Austria, and Grindelwald in Switzerland. The idea of heading straight through to Milan didn't appeal to us after a long journey, so we randomly picked Domodossola, and randomly picked a B&B. What we didn't realise, and why we believe in serendipity, is this is very authentic Italian village, and that it home to one of the nine Sacri Monti of Piedmont and Lombardy, included in the UNESCO World Heritage list, called The Sacred Mount Calvary of Domodossola.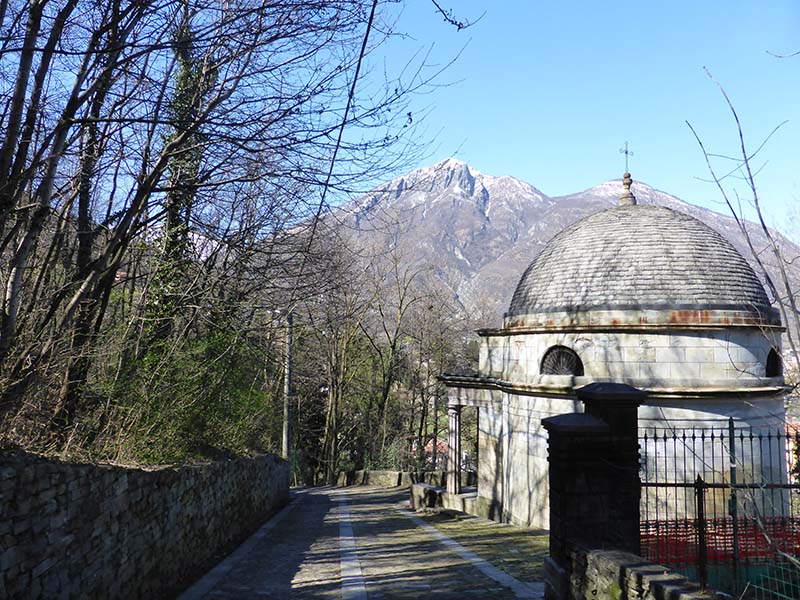 Getting to Meet our hosts at Domodossola
After a delicate start yesterday, we finally managed to communicate a little with our B&B owners who seem to be very pleasant and keen to show us their gardens and paintings, which was good. Our Italian, which is rudimentary at best, is not the dialogue that is spoken here, but multilingual hands always work. You can read more about our experiences in Domodossola here.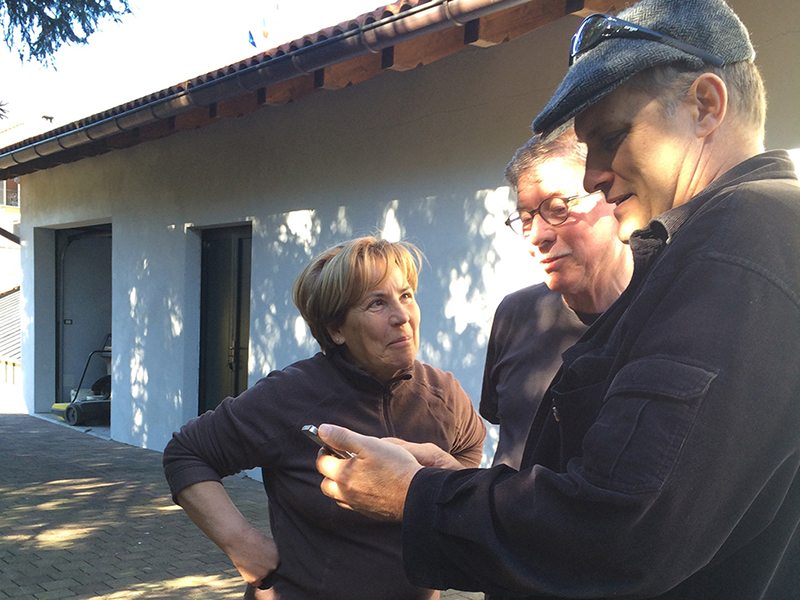 What to do in Domodossola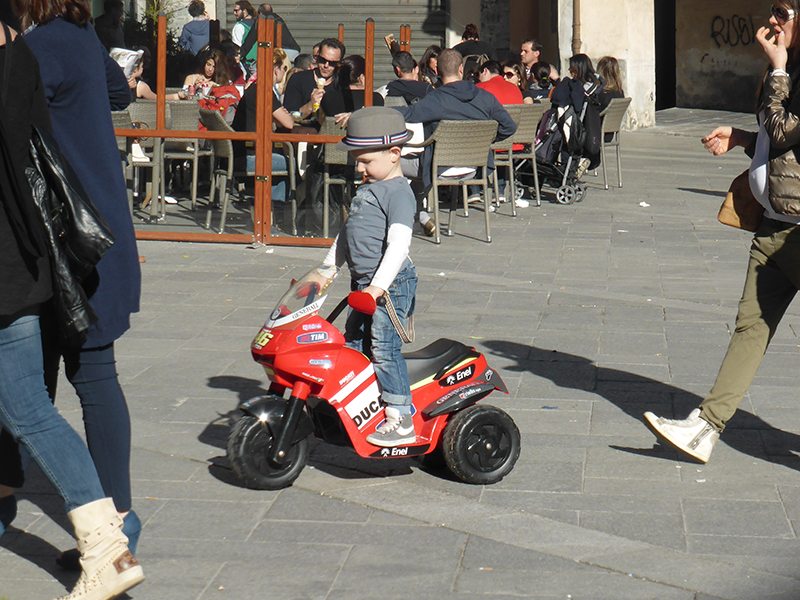 Explore Domodossola
Domodossola appears to be the archetypal Italian village to my way of thinking. These our observations of this village that we stayed at for 3 days. The women seem to concerning themselves with domestic chores in the morning, hanging washing out to drying it on the balconies, and also doing some gardening. The men seem to be sitting around smoking and drinking coffee, often referring to articles in the paper. There is a lost of gesticulating and a lot of active discussion. The men seem to head off at about 1pm, I think for lunch and then a siesta. The town pretty well closes down in the afternoon. Around 5 everyone seems to come out again. Old women walk around with arms linked, the men drink their wine in cafes and the promenade occurs all over the town. Families all walk around enjoying the sunlight. It has a nice feel.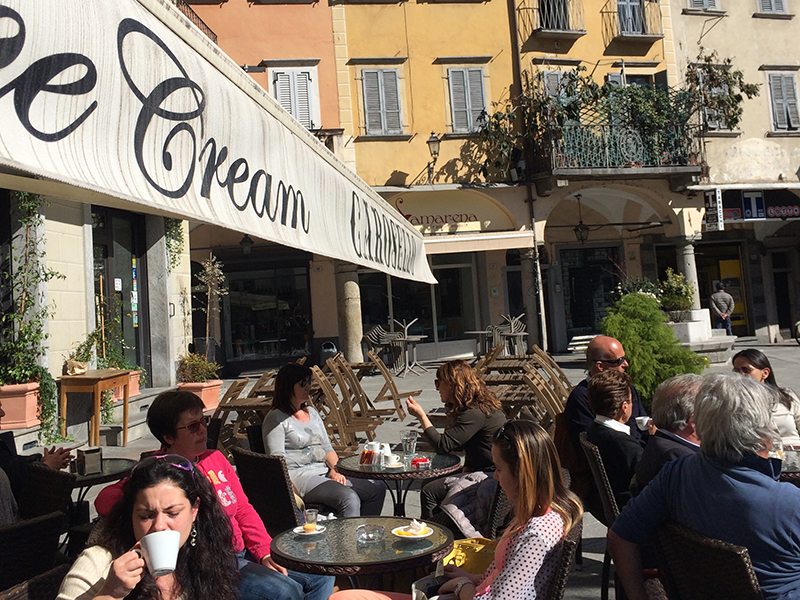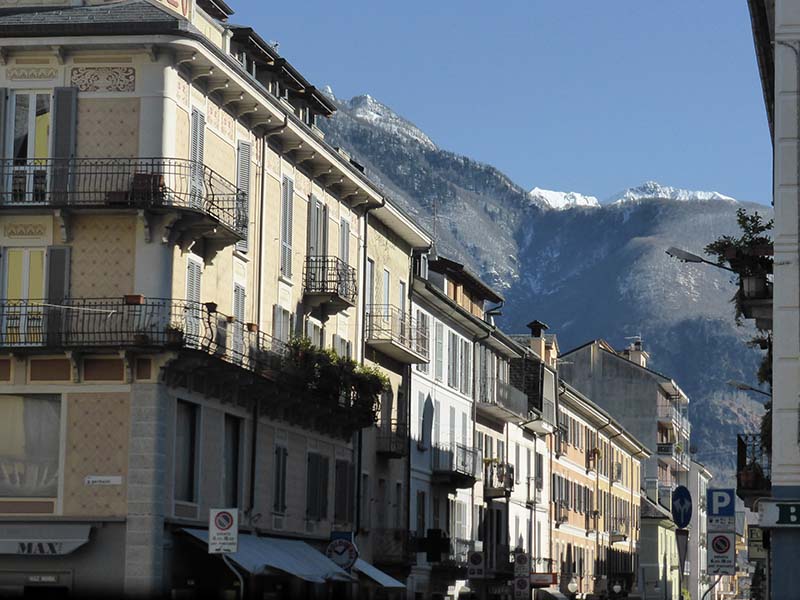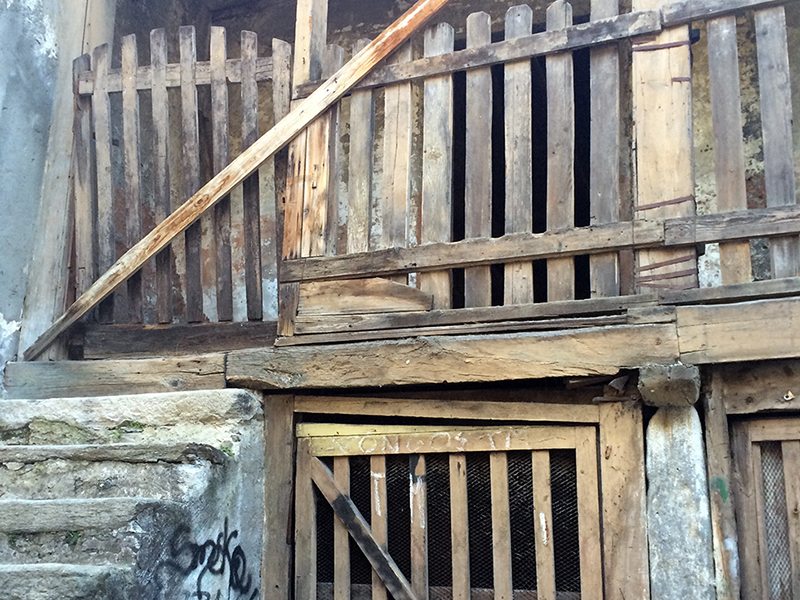 Visit the Unesco World Heritage Site in Domodossola
It is about a 3.5km walk, that takes at least an hour. It is not far from the main piazzas of the city. There are some very steep sections, so be prepared to take your time, and to stay hydrated. For some detailed information, see this link here.
The 15 chapels of Sacro Monte Calvary are on a steep hill, as one would expect of a village in the Italian Alps, not to mention that the day was very warm. But we did it, and we rewarded with some panoramic view over the city, and down the long and winding valley.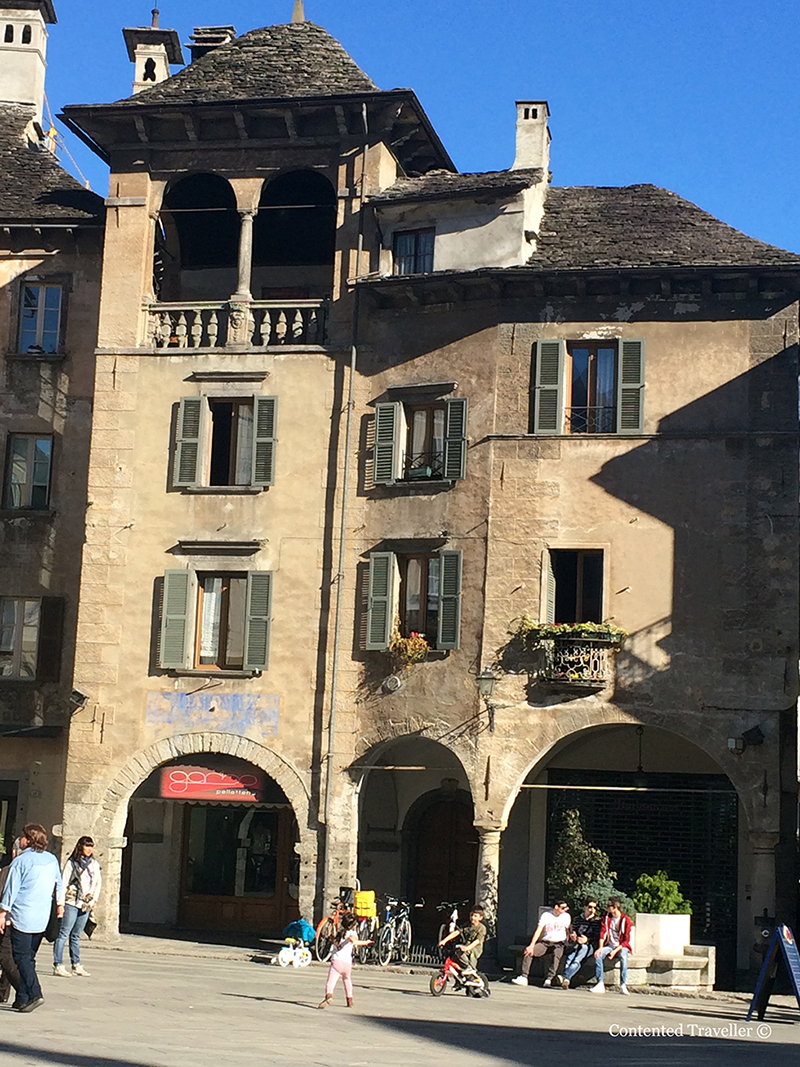 After touring the village and having the obligatory coffee in the sun, it was time to head 'up' Mattarella Hill, which overlooks Domodossola. This is a UNESCO World Heritage Site and is the most northerly of the holy mountains. The Sacro Monte Calvario consists of 15 chapels that represent the long road of the Cross. In effect, there are 15 stations of the cross leading up this long and winding and steep road. For non Catholics, you read about the stations on the cross here.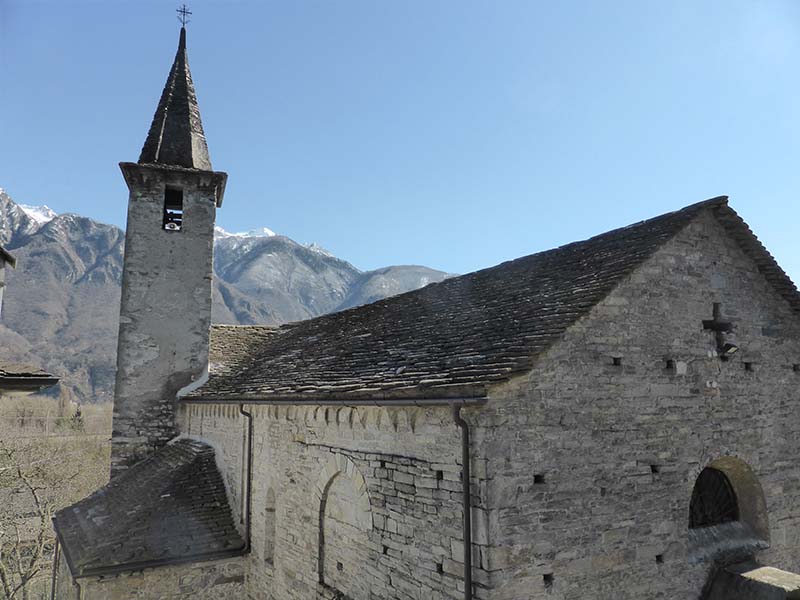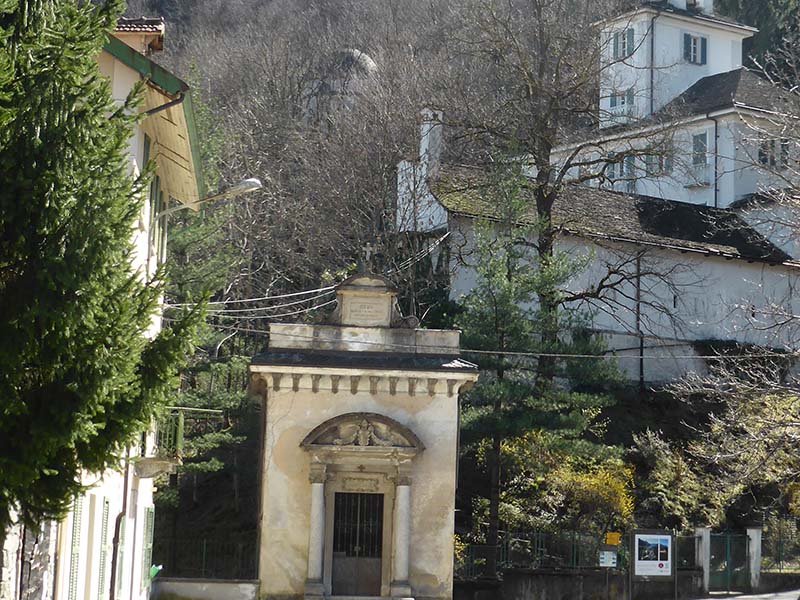 As a kid I remember the interminable 12 stations of the cross when we went to Church on such Holy Days of Obligations. I was never a fan so the idea of 15 was somewhat confronting. While that may seem irrelevant, the extra 3 were hard work.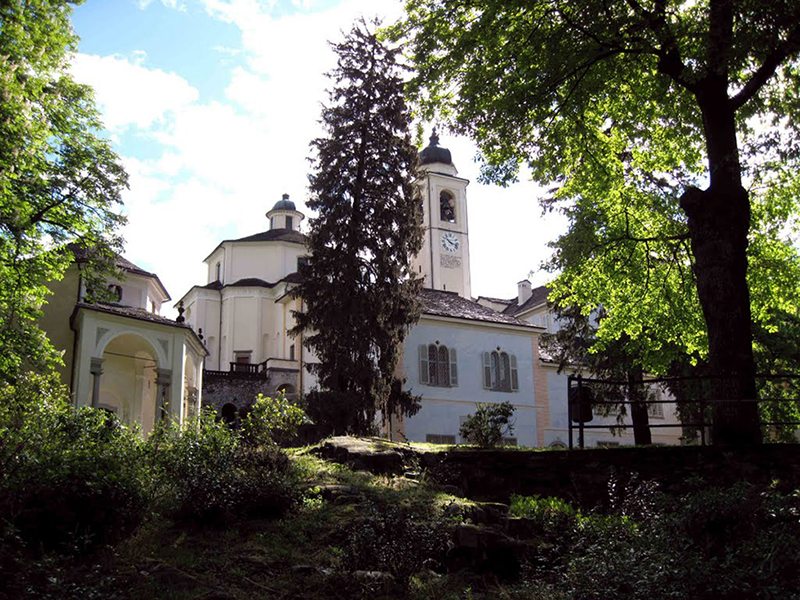 Admire the Views of Domodossola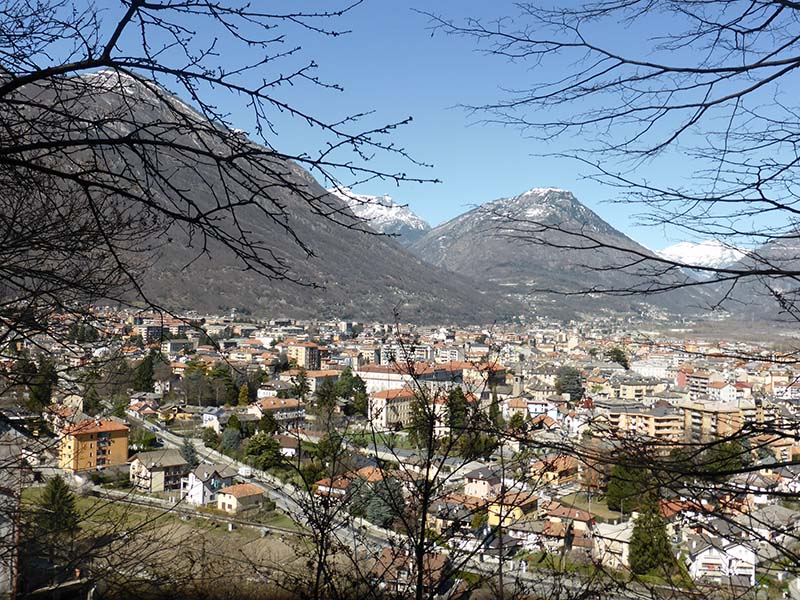 We could tell it was spring as so many flowers were in bloom or the buds were just starting to open. The vines were slowly starting to wake up in readiness for the influx of the grapes to make the locally produced wines and grappa. The paddocks were becoming greener but there were few animals around. Animals seem to pretty precious in these parts and are kept in barns until spring has really sprung. Meanwhile we got sunburnt.
Domodossola is in fact a really good find and is worth more than just shooting through on the train as most people do.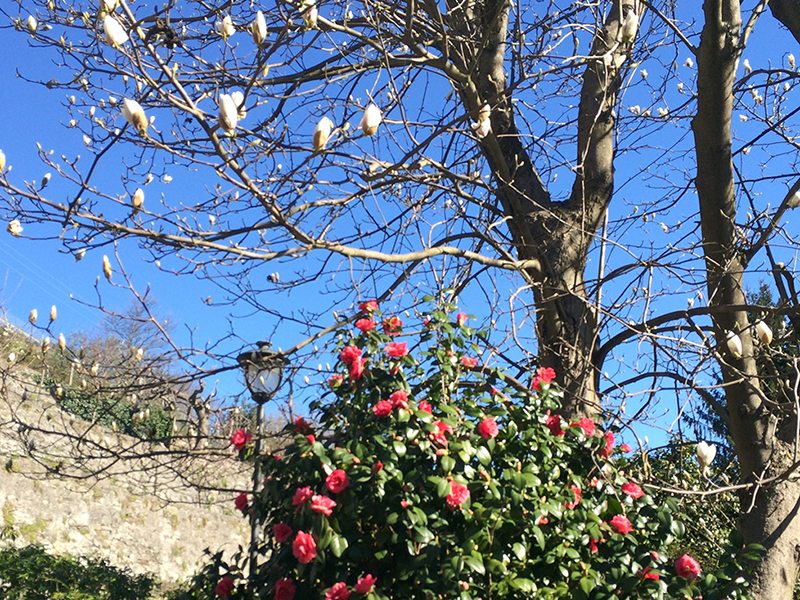 Have you been to Domodossola Italia?