Big Bus Tour of London – just do it
We have been clocking up of lot of kilometres on foot in London, averaging about 15 kms a day but we are also making use of resources that allow us to get to places quickly. We are staying in the Docklands of London, in a wonderful little village called Rotherhithe, of which we will write more about later. To get into some of the major sites we have used the Thames Clipper services to traverse up and down the Thames. It however was time to do what we always do, and utilize the Big Bus hop on, hop off services and find out exactly what all of these magnificent buildings, monuments, sculptures and gardens were that we kept seeing.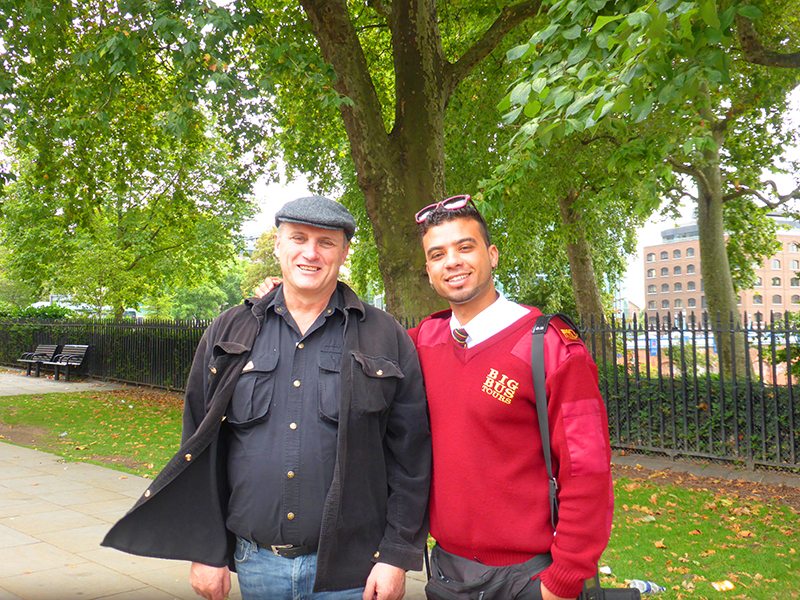 While we know what many are, we actually didn't know a lot .. if that makes any sense. So yesterday we joined the Big Bus Tour  of London and went on the red line, which has a personal guide who talks you through what you are seeing and gives not only some history but also some amusing anecdotes about various places that you wouldn't read about in guide books.
While people were hopping on and off, we – and a number of other people were enjoying the commentary so much, that we stayed on for the whole loop.
What we learnt on the Big Bus Tour of London
Did you know?
The building called the Walkie Talkie Skyscraper was constructed to maximize the views of the Thames and the front is concave. It has caused the heat to be reflected both inwards and outwards causing passerbys to shield their eyes, but most impressive of all, but maybe not for the owner, is that a mans jaguar parked underneath melted.  This unusual building has caused all types of things to melt and they are now in the process of covering the entire front of the building in net – but … that isn't working either.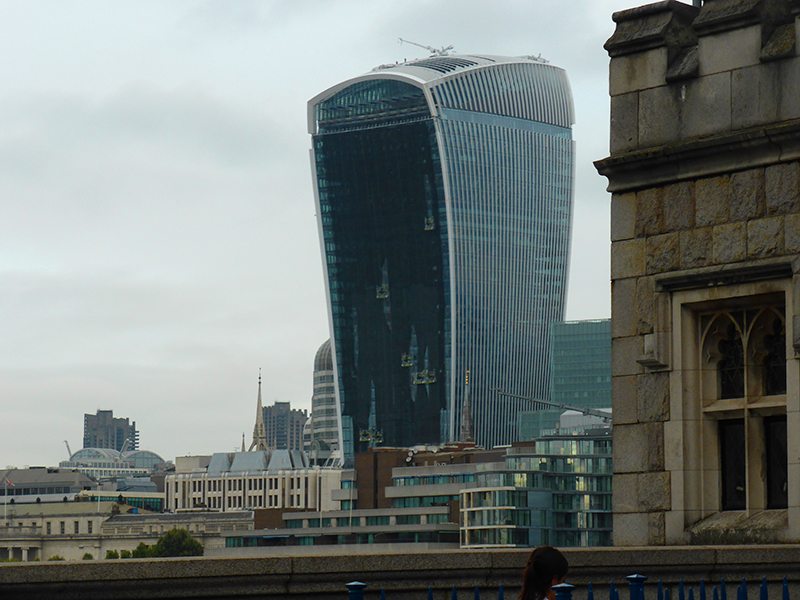 The Green Garden has no flowers. Now, as we stayed on for so long and actually did part of the sector twice, one guide told us that a queen had asked her king to go to the garden and pick the most generic cialis overnight beautiful flower and give it to the most beautiful woman in the kingdom. That's right, he didn't give it to her and she had all of the flowers removed from the garden in a jealous rampage. The other guide told us that no flowers grew in Green Garden because it was once a leper cemetery. Does it matter that their interpretations were different? Not at all, both stories were very plausible and delivered with "it has been said, but not proven" repartee.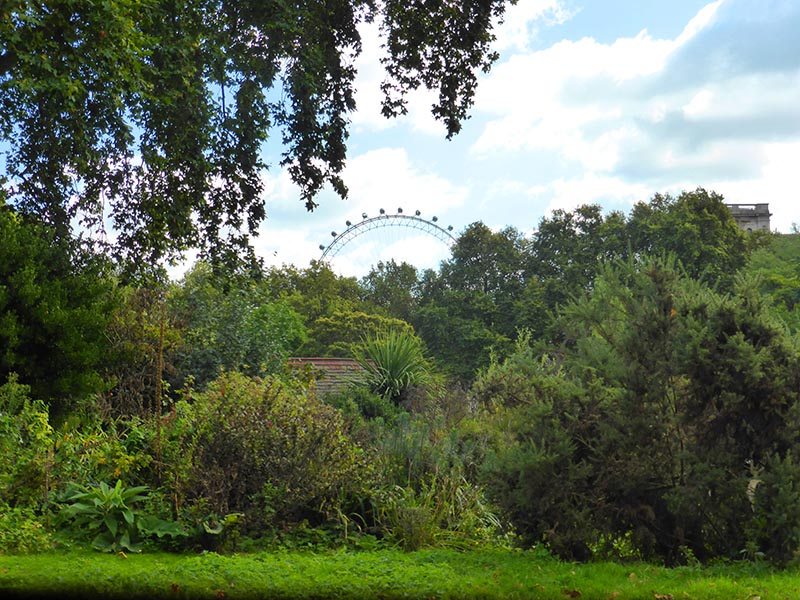 We know where Maggie Thatcher lived and how much her house is for up for sale, and that the Queen does not like Buckingham Palace, preferring Windsor Caste and calls Buckingham Palace "her office".
Did you know that that gold and black Bugatti Veyron parked in the Dorchester and costing a cool 1.6m-pound either belongs to a Saudi Arabian billionaire, or to Flo Rida, an American rapper?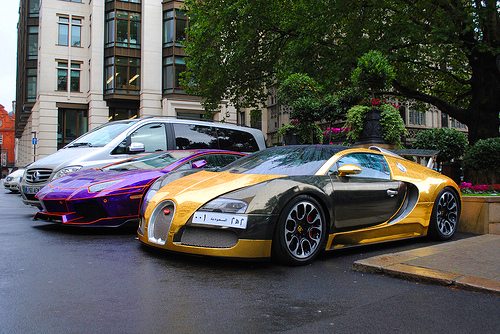 Did you know that on the 4th plinth of Trafalgar Square sits a blue cock? It is claimed that there is a rotational artwork on this plinth each year and that the cock is a feminist dig at all of the macho male statues in Trafalgar Square. Our guide believes it is a bit of a friendly dig at the French, whose national emblem is .. the cock  .. we were told.
Regardless, we learnt a lot about these magnificent places that we had been seeing on foot. Today when we start on trekking we will actually know exactly which building is what, and we will have a chuckle at other's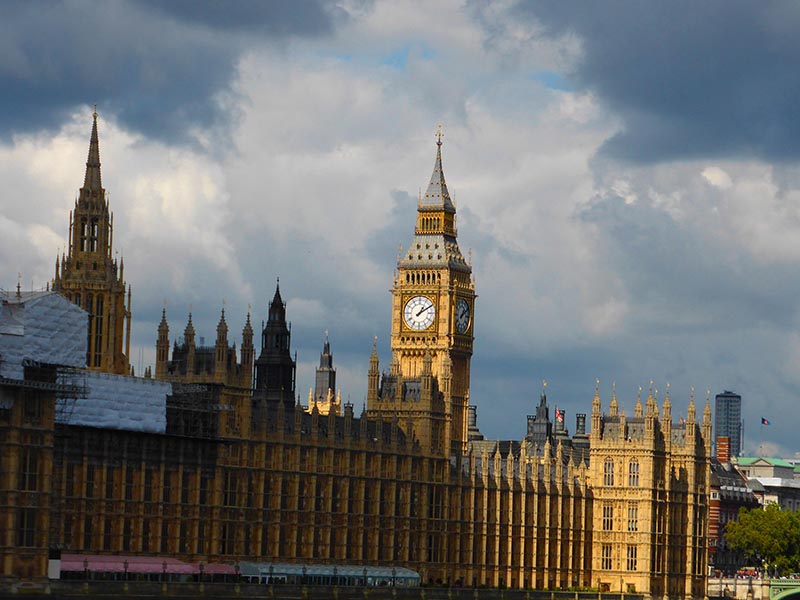 We have long expounded the usage of hop hop hop off buses, and today when we pound the pavements, we know that because of the Big Bus Tour of London, we know a lot more.
Thank you to Big Bus Tour of London who sponsored our incredible trip and you know what .. we would have paid for it anyway, because we do firmly believe that this is the best way to see and understand a city.
Today, more walking and then when our legs get tired we might just hop back on