There is nothing like experiencing a Bosphorous Feast at Barangaroo, Sydney's newest harbourside precinct. There is nothing like a clear and sunny Australian day to visit a meyhane, or a modern Istanbul style meze bar, named Anason. It is quite remarkable that Istanbul is a sensory overload, as is Barangaroo, as is Anason. I think there is something in that for all of us.
About Barangaroo
Barangaroo is an urban renewal project, of land that was once a significant area of Sydney's shipping and stevedoring history. The maritime history of this prime real estate on the stunning Sydney Harbour has been closed off to the public for more than 100 years, and its development has been of keen interest to us all.
What does Barangaroo Mean?
Barangaroo is also an area of great Aboriginal significance, and hence its name. Barangaroo was named after the second wife of Bennelong, a leading Aboriginal elder. Many sites around Sydney are named after him, including the location of the Sydney Opera House. Barangaroo was the headstrong wife/partner of Bennelong, and she became the go-between for the Aboriginal people and the early British colonists in New South Wales. So you have Bennelong to the east and Barangaroo to the west, completing a significant historical picture of this area. The renewal pays homage to this.
Why Barangaroo is exciting
As Sydney's newest precinct, Barangaroo is designed to blow your mind. From the six-hectare Barangaroo Reserve to The Cutaway – the largest underground space in Australia and a significant cultural venue, you are reminded of just how unique this area of Sydney is.
Barangaroo is now the home to businesses, residential developments, public spaces and the site where James Packer's controversial $2 billion Sydney six-star hotel and casino will be located. The Streets of Barangaroo will allow you to discover this new precinct, and also introduce you to the best chefs, baristas, and bartenders coming to this Sydney foreshore.
The Barangaroo Food Scene
Barangaroo got off to a cracking start with the pop-up food cafes and restaurants. Amongst these, Chef René Redzepi's of the world's best restaurant Noma of Copenhagen chose to come to Australia and open up a Noma pop-up for a 10-week period at Barangaroo in January. It was booked out within 4 minutes. By the end of 2016, there are expected to be around 80 permanent food, drink, and retail outlets in this precinct.
And now to our Bosphorus Feast at Anason
Anason however, is the first permanent restaurant at Barangaroo and is located on Wulugul Wharf of Barangaroo. Chef Somer Sivrioglu has form … in a good way. He is the chef and owner of the popular Balmain restaurant Efendy. He has lectured on Turkish food at the Culinary Institute of America and is the co-author of the cookbook, called Anatolia. Plus he is just a really nice bloke. Sivrioglu laughingly tells me, that his restaurant is a slice of Turkey in the midst of a Beirut construction zone. But that doesn't faze him as he knows exactly what this precinct is all about. This modern Istanbul style meze bar makes sense in Barangaroo, as it is similarly intended to heighten all of your senses.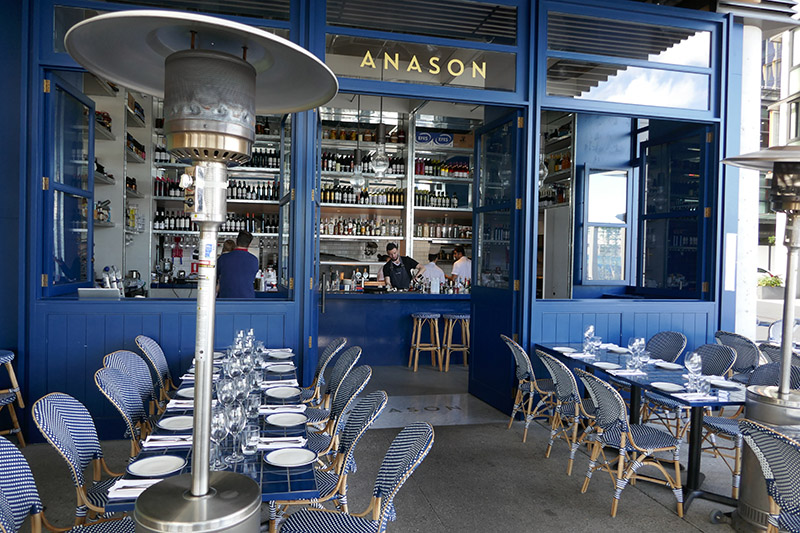 More About Anason
Anason is the Turkish word for aniseed, the base of Raki, a popular and refreshing Turkish drink. When we visit Anason, described as the next Ottoman empire, we get to experience Turkish food in an entirely new way.
We arrive at Anason, and it is not hard to see that it is as chic as its surroundings. We are met with the beautiful blue and white decor, and the double doors which show the bar, and the kitchen behind. It evokes Turkey and has been designed by George Livissianis. Anason is a modern meyhane, a traditional Turkish bar or restaurant, with its own custom-built simit, a ring-shaped, sesame-sprinkled bread oven, which we see when we arrive.

Chef Somer Sivrioglu wants people to be able to enjoy the experience, and to feel as if they are in Turkey. He wants and succeeds in creating this ambient environment. The fact that the food is astoundingly good, that the Istanbul inspired cocktails, and the wine list is fantastic, means that he already has a loyal clientele. The fact that at $65 pp for the Bosphorus feast means it will not break the bank.
Ok, so I spoilt the punchline, by telling you that the food at Anason is incredible, so let's have a look at why we are now devoted fans of Anason.
What we ate at Anason
We started with Saj pita bread, zahter, pepe saya butter. While we could have enjoyed this with a glass of wine, we also had the amazing pumpkin humus, and crispy chickpeas.
The Atom, is marash chillies, burnt butter, and strained yogurt, and it was 'the bomb' (insert smiley face here).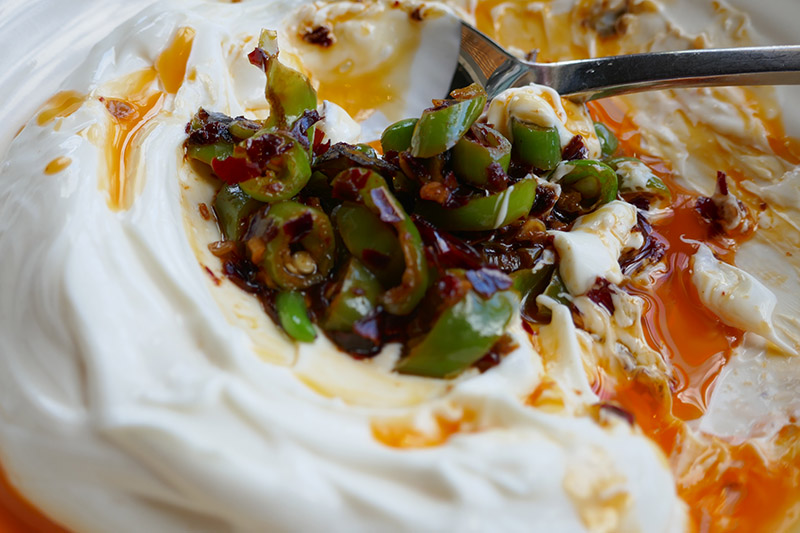 We followed this with cured salmon pastirma, zucchini, and pickled chilli. The curing process, involving carrots, cumin, fenugreek, paprika, garlic, and capsicum paste, left us with the most unusually delicious salmon.
Next was the Kadayif scampi, walnut and capsicum muhammara. Again fresh, light and well …Turkish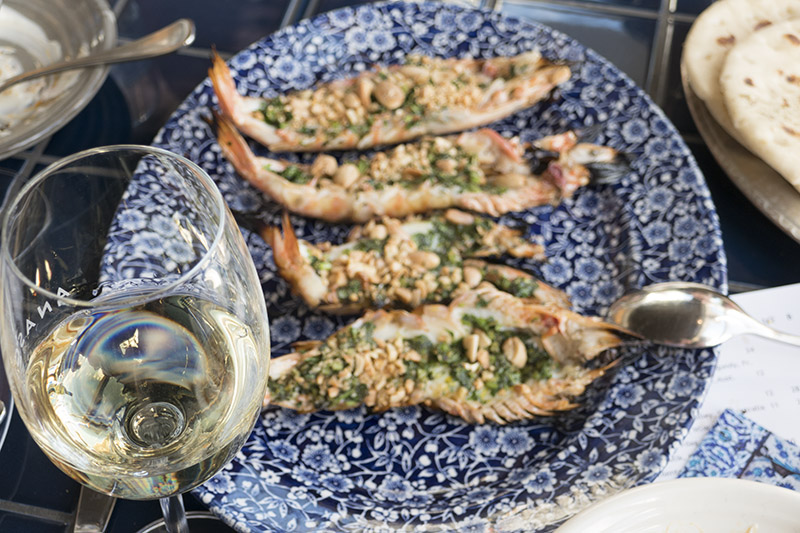 The lamb shoulder on a bed of freekeh, with its distinctive nutty taste, served with the pan juices as the sauce, will have you returning to Anason.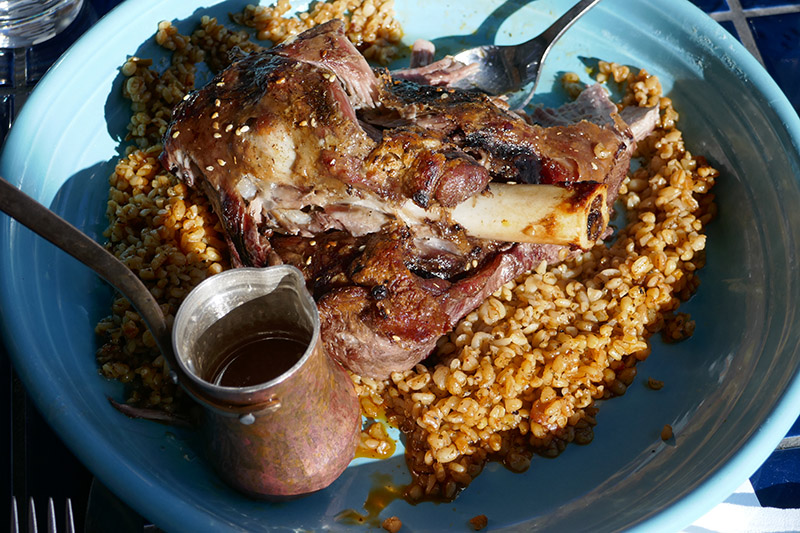 The Cauliflower, citrus thyme, hazelnut tarator and the haloumi salad were excellent dishes.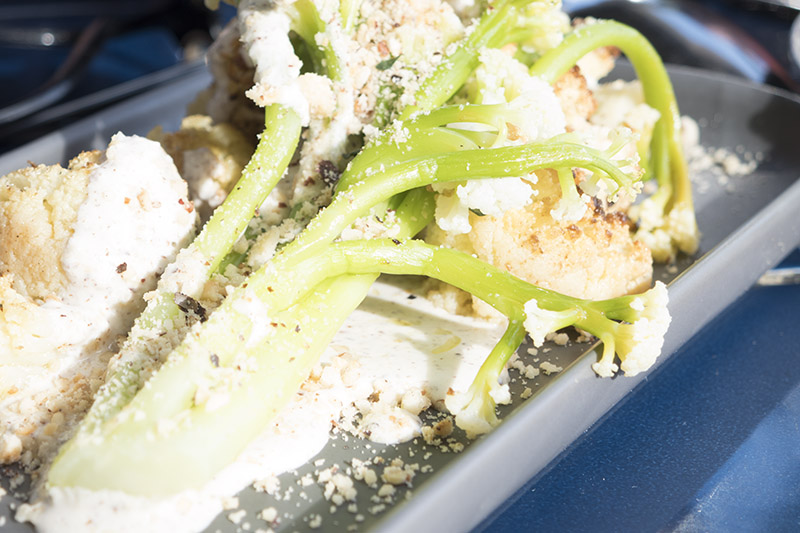 And then because we were in love with everything about Anason, we were served Raki, the Turkish national drink made of twice-distilled grapes and aniseed and also called Lion's Milk.
And because we couldn't say no, we had the Turkish Delight flavoured with pistachio and pomegranate, which was not too sweet and had a nice chew to it. And because we really couldn't say no, we then had the honey flavoured date pudding.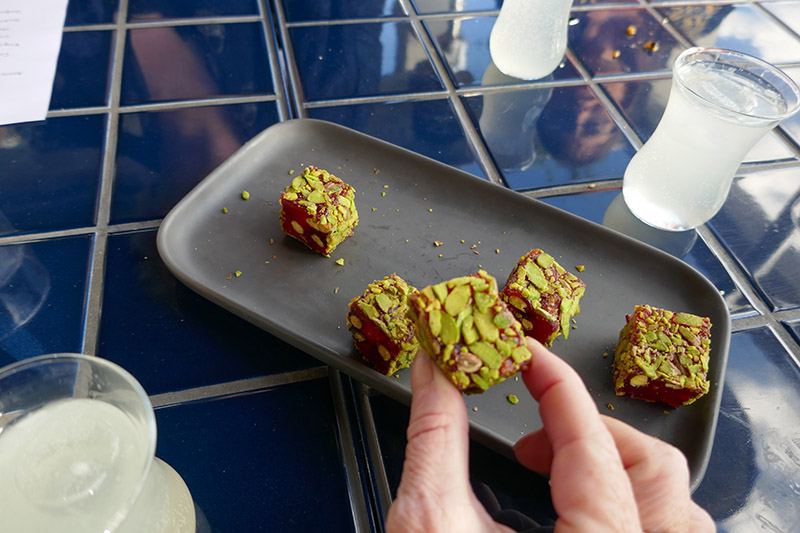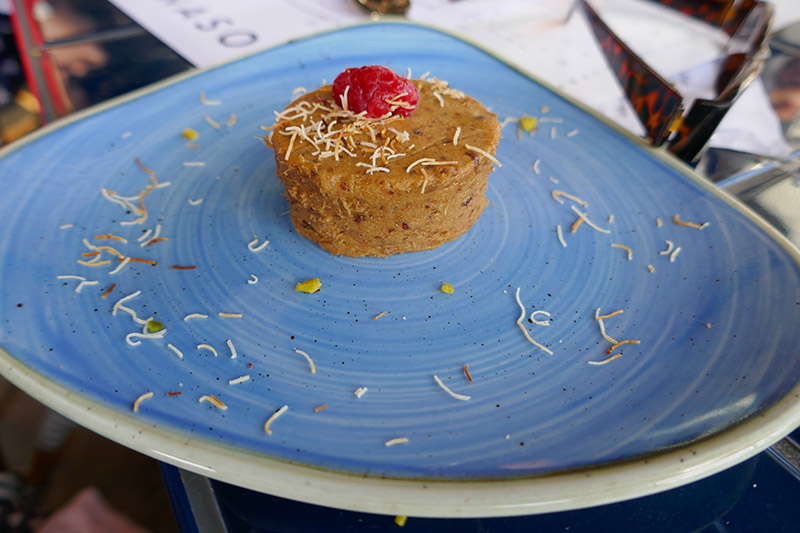 Did I mention the Turkish coffee?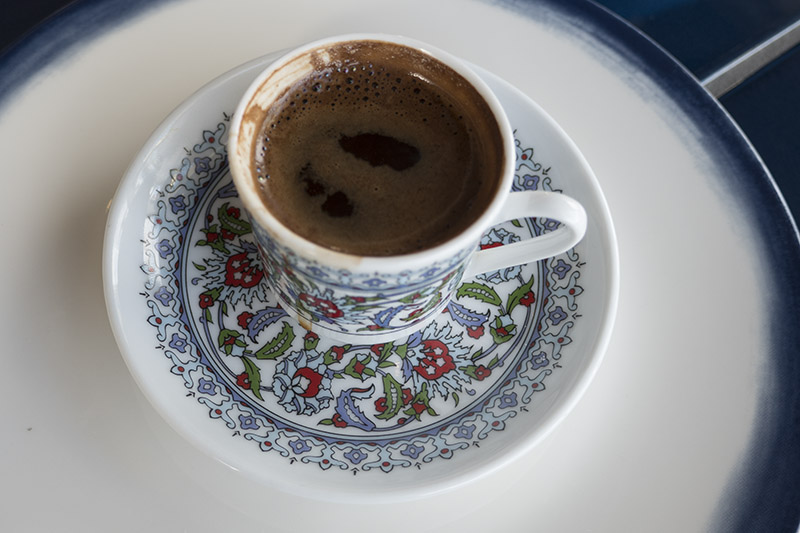 A Bosphorus Feast at Anason is a sensory overload, much as Istanbul is, much as Barangaroo is. Go Figure.
Anason
5/23, Barangaroo Ave, Barangaroo NSW 2000
Phone:(02) 9188 1581
http://www.anason.com.au/
Where to Stay in Sydney
For central locations that are accessible to many of Sydney's iconic attractions, we recommend the following hotels and apartments.
Adina Apartment Hotel Sydney Darling Harbour
You cannot beat this location at King St, Wharf in the beautiful Darling Harbour Precinct. These are spacious and affordable apartments with balcony, and next door to the major attractions like the Wild Life Sydney Zoo and Sea Life Sydney Aquarium. The CBD and Barangaroo are both within easy walking distance.  Check current prices on TripAdvisor
Metro Aspire Hotel, Sydney
In another perfect and quiet location is the Metro Aspire Hotel, Sydney located in the leafy suburb of Pyrmont. It is close to the Powerhouse Museum, Chinatown and Darling Harbour. The rooms are spacious, and most have balconies to look over the city lights. Check current prices on TripAdvisor
Pier One Sydney Harbour, Autograph Collection
Located right on Sydney harbour and nearly under the beautiful Sydney Harbour Bridge,  Pier One Sydney Harbour, Autograph Collection is a luxury hotel. The hotel is in the heart of Sydney's historic Rocks distirct, and next door to the Sydney Theatre Company. The hotel has a nautical theme and its own pontoon. Check current prices on TripAdvisor