Cooking Balinese food with the local women is a great experience on this tropical island.
It took us a while to come to grips with the food of Bali and it was only after becoming friends with the ladies a local café, which are called warungs, that we started to get an appreciation and a taste of authentic Balinese cuisine.
Because Bali has so many tourists, and many of them are bloody Australians, you need to really avoid anything that looks like it is catering for the western palate.
We were lucky in Ubud, which is in the centre of Bali, that we met some locals. I had fully intended to do a cooking class but this was one of those serendipitous moments when we were chatting and they asked if I wanted to cook with them. They had been preparing the small offering baskets called 'canang sari ', which the Balinese offer to their Gods three times a day, when I arrived. It is always sad to see these meticulously done offerings trodden on and accidentally kicked over. Our friends ones were beautiful.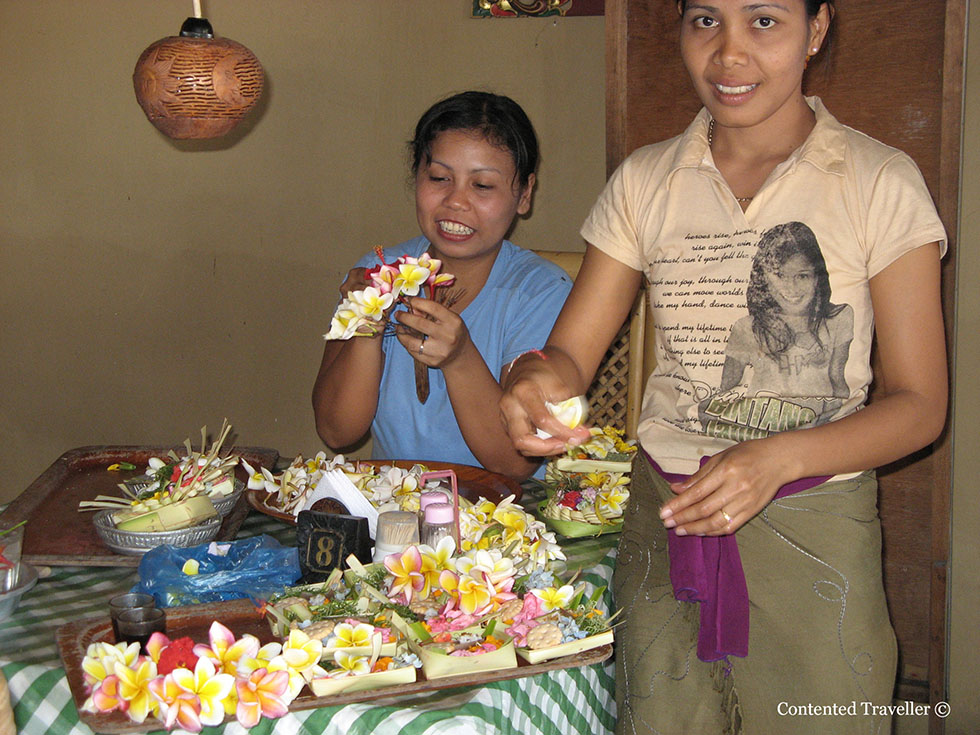 Bali is lush. The flowers are bigger and brighter and the fruit is juicy and succulent. This tropical island has some of the most beautiful areas and Ubud is one of those. Ubud is a lovely arty village that retains much of the traditional Balinese culture.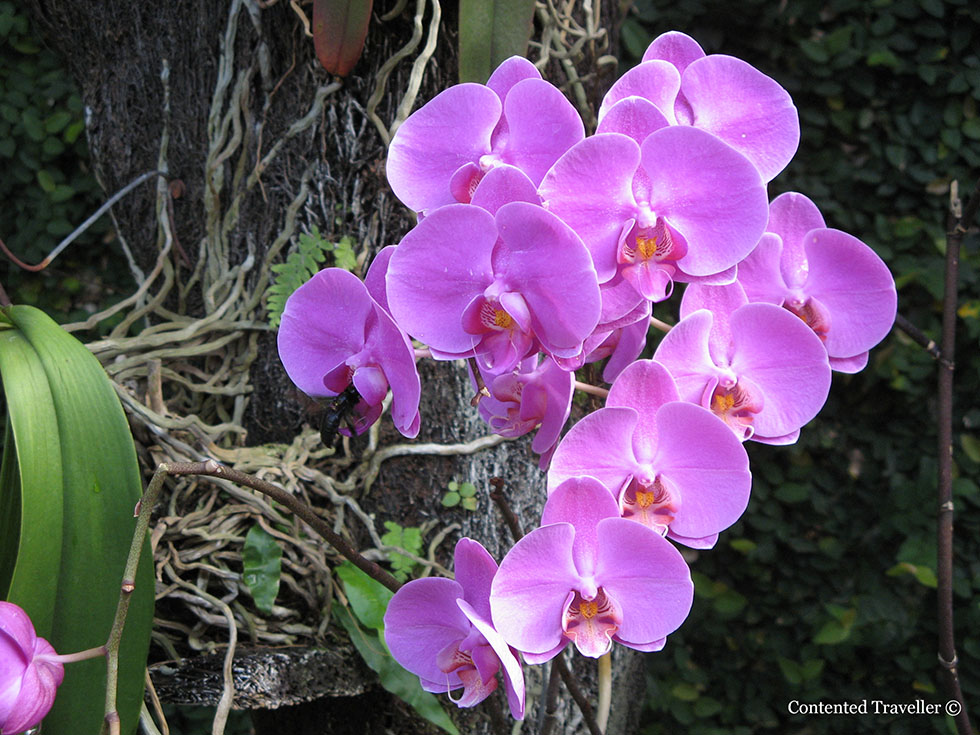 When I went to cook, I found the kitchen to be very basic, the utensils basic but it was a lot of fun to watch, share and learn how using the freshest of ingredients, a mix of spices and a hot pan can deliver such a beautiful meal with little need for state of the art master chef kitchens.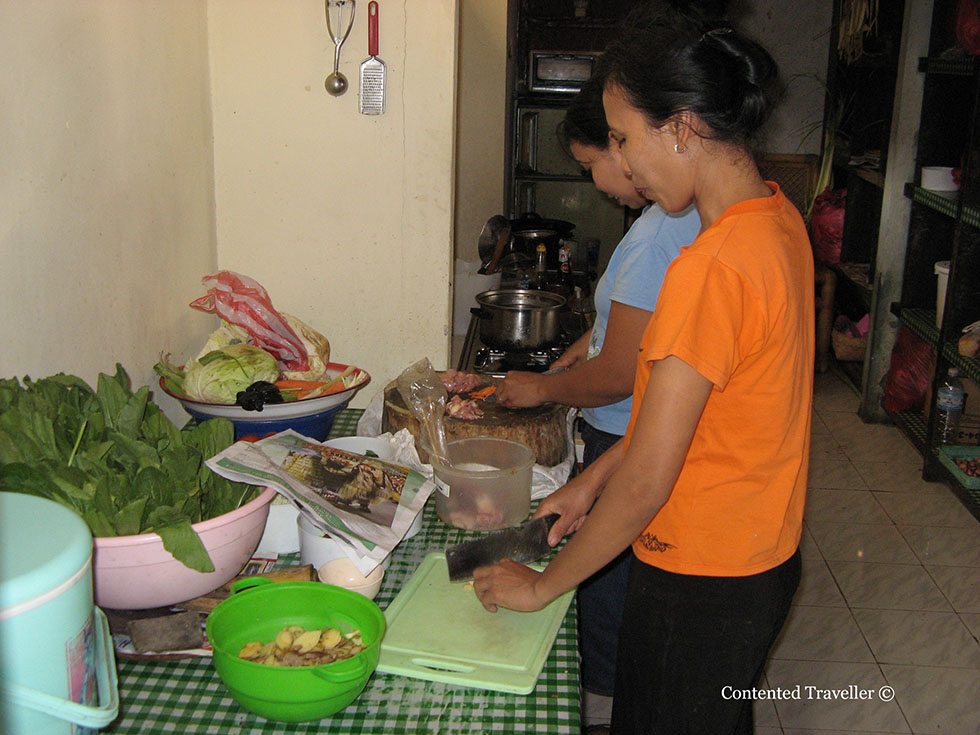 As rice is a staple of every meal in Bali, it had been prepared before as is the custom, where the women cook in the morning for the days supply.  Then it was a quick process of prepping all ingredients so that the cooking process was done quickly. In saying it was quick there was a lot of laughter and joking around, as the Balinese are a very happy and friendly people, who giggle a lot.
Bali is a hot and humid country and fresh ingredients need to be used immediately, particularly protein and this case chicken.
The spices were assembled which were a mixture of peppers, coriander and cumin, nutmeg and ginger. Chilli was also added.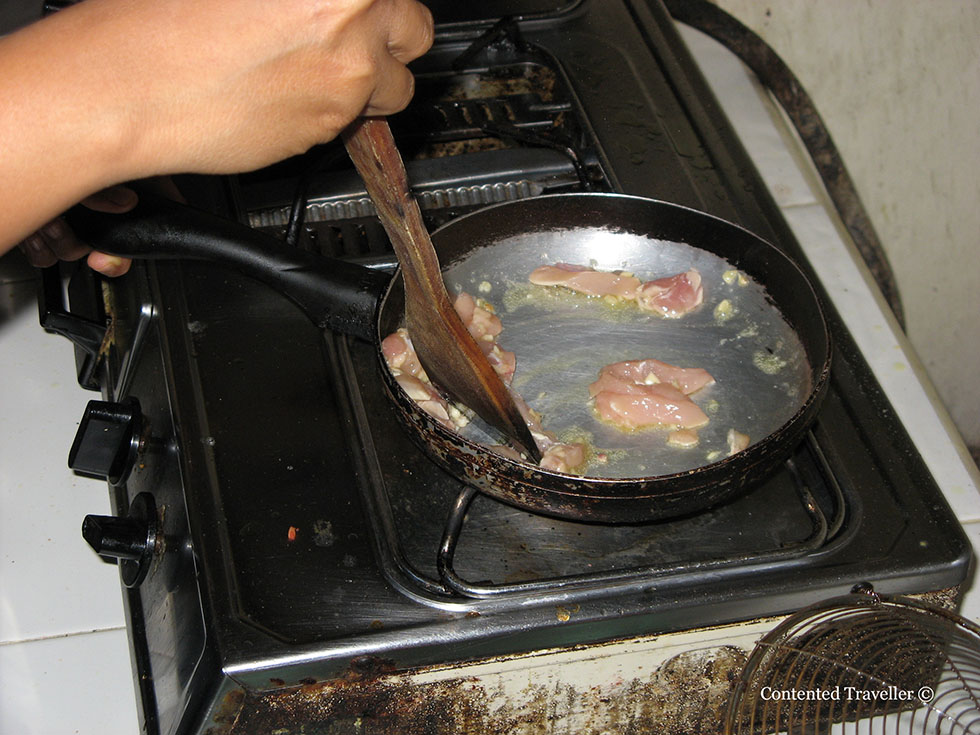 Then it was the cooking of the chicken on a very small gas ring burner before adding of the spices and vegetables, and the addition of nuts, which are a feature of Balinese cuisine.
We then ate the meal together, followed by the delicious fruit from the area … and a Bintang beer.