We arrived at the Italian town of Domodossola knowing very little about it. We knew that it had the Domodossola train stop, and had great Saturday markets, where Swiss people come across the border because it is cheaper than in Italy. We also knew that it was in the Piedmont region of northern Italy. That was about it. We didn't know what to do in Domodossola.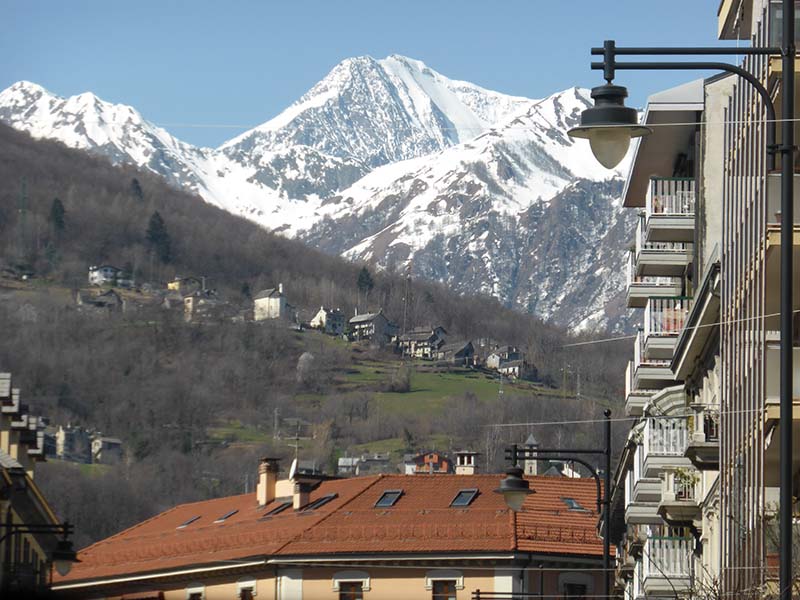 Why We Chose to Visit Domodossola?
Why would we choose to come to a place where there was very little information available and that no one had overly spoken about it? Well, we were coming from Zermatt, and if you want to read about the best things to do in Zermatt, just click the link; and were to fly out of Milan but we had a few days in between. As we would have had to back track from Milan to Malpensa airport, we thought we might save ourselves valuable time and find something in between. We chose to visit Domodossola in Italy.
We were not expecting much, and our initial approach as the train went through a continuous tunnel from Brig in Switzerland to the beginnings of Domodossola, didn't disappoint. It felt like we had indeed arrived at a border town and that if a tumbleweed had blown down the platform, it would have been in keeping.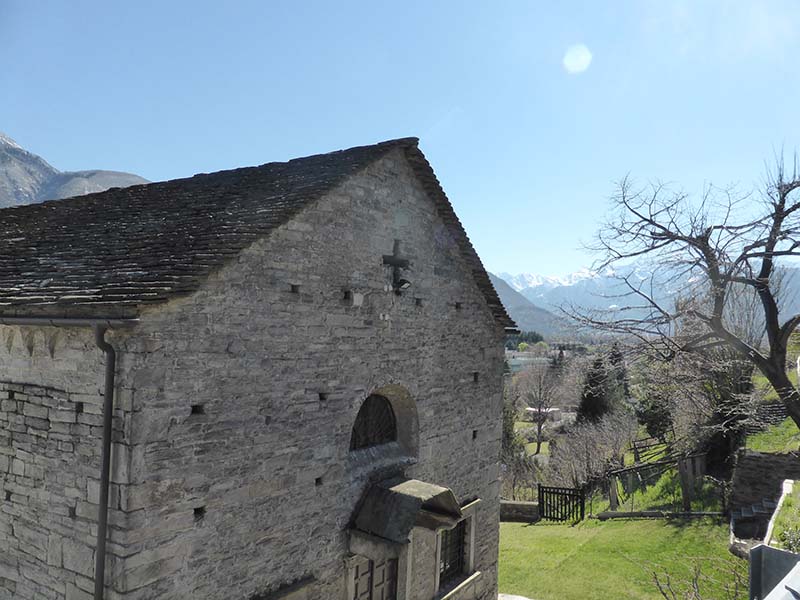 Our Arrival in Domodossola.
I looked at Gordon apologetically and intimated that 'it was only a few days.' We walked out of the station expecting our B&B people to be waiting as we had emailed them as per their site. What we saw was, in fact, a beautiful town. Cherry blossoms for goodness sake were putting on a show as the Italian and Swiss flags waved around. The charming old buildings were next to newer ones that were less appealing, but overall the effect was of a traditional Italian town, or at least how I pictured one. The Italian/Swiss Alps surrounded the town, and many were still snow capped, giving it that surreal feel.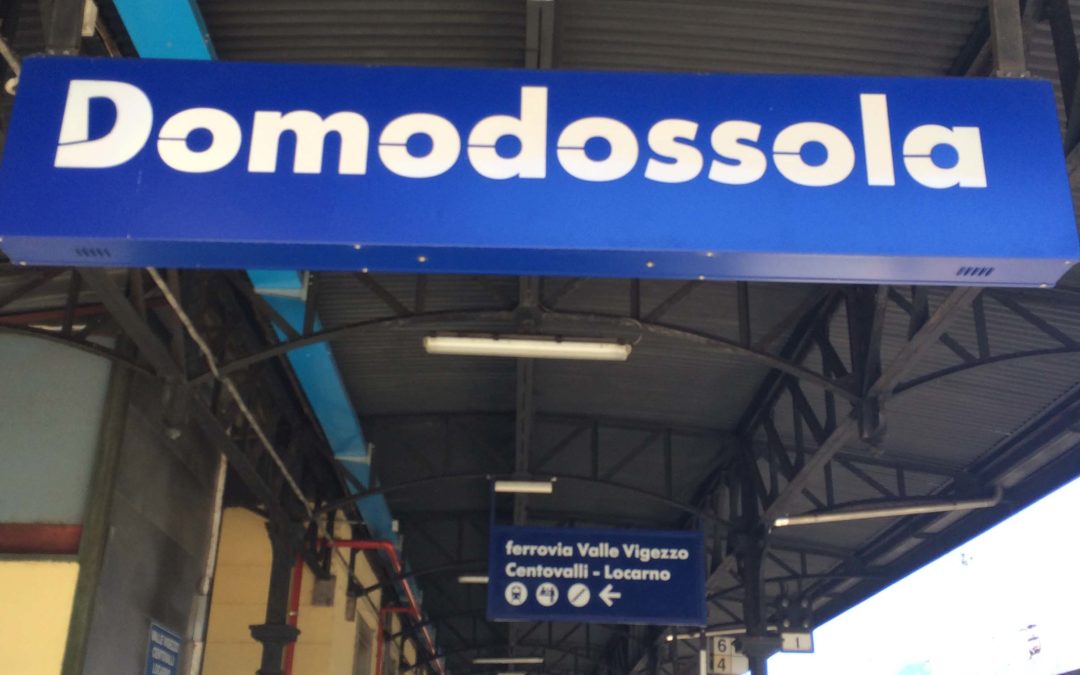 We saw a few people sitting around having coffee and eating gelato and a lot of men on Harley Davidsons chatting to the Carabinieri and the Polizei, which are two different things. The Carabinieri being the military arm of the police force. They were all smoking and chatting.
Getting to our B&B in Domodossola
What we didn't see was anyone waiting for us. So we sat in the sun and took in our surroundings, thinking we would only be waiting a little while. I got my camera out and was taking photos when an older man came up to me and started speaking to me rapidly. I know a little Italian, but I had no idea what he was saying. I got it that he wasn't from our B&B and then I got it – I was not to take a photo of a statue outside of the railway station. Why? No idea, but I stopped.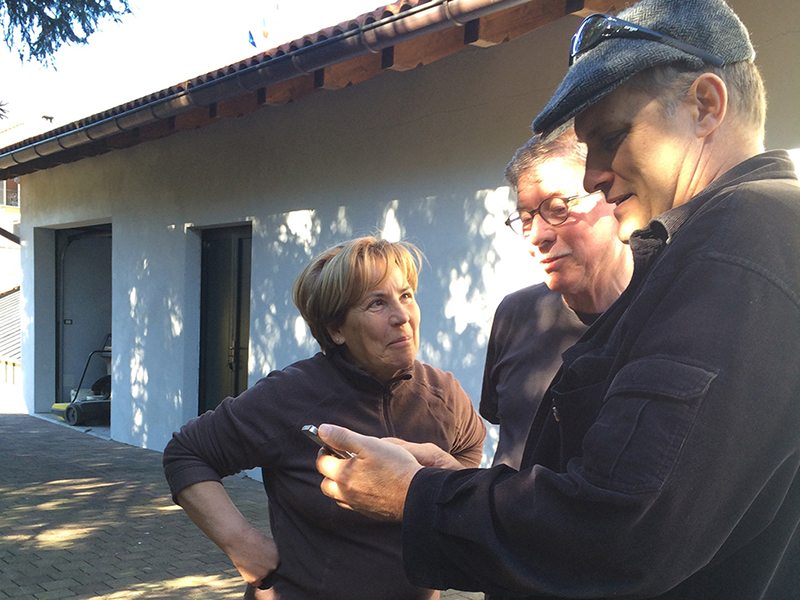 So we went across the road and had a coffee and watched this strange but appealing little place.
We then decided to get a taxi because I had broken our cardinal rule and selected an area outside of the city center. We had no idea what the taxi driver said, and he had no idea what we said, and then we showed him the name and presto we were on our way.
What the short drive revealed was a city of considerable beauty, of lovely architecture, surrounded by mountains and many beautiful gardens.
After arriving at our B&B again, the owners spoke no English, and couldn't understand our attempts at Italian. Still, we had a room with a stunning view of the mountains and the hillside garden plots and a church and the people were lovely people.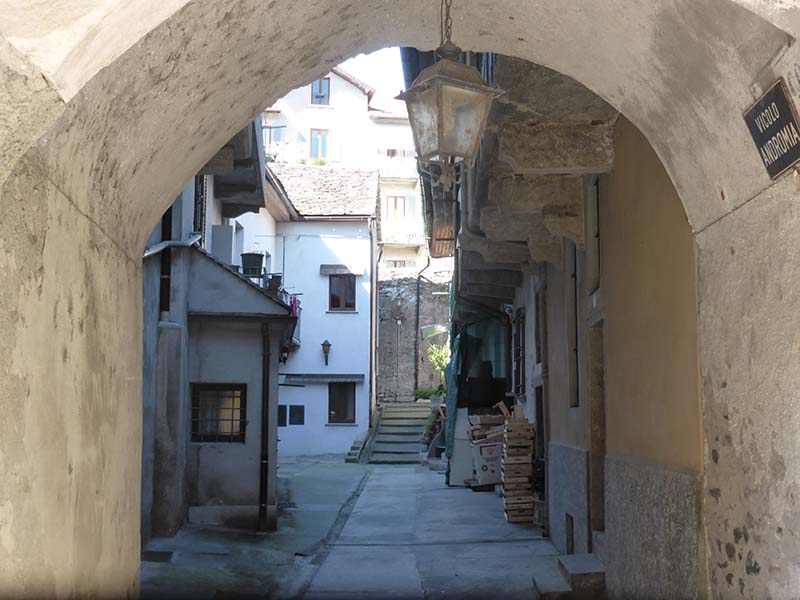 What to do in Domodossola?
We then walked back into the city center and decided to have a late lunch. We stopped at a restaurant, and our greeting was a growled 'pizza' and a sign that meant 'that's it or get out.' This was seriously good food, and in fairness, the owner smiled at us after, probably because we ate it all and with some gusto.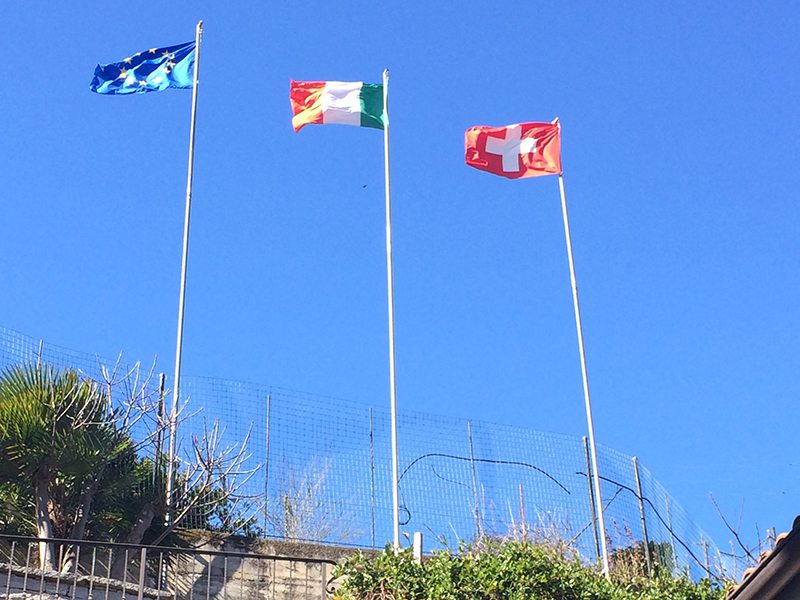 Explore the Village of Domodossola
So we went exploring in the village. Surprise after surprise and all very good ones. So we kept walking and came upon the central piazza. This is the place that everyone seems to go on a lazy Sunday, and they sit and chat and have a gelato at one of the numerous gelato cafes all over the place. Nono's and Nona's still hold hands as they walk around, young kids ride their bikes and mothers and fathers push the prams as the young people sit, smoke and lick their gelatos. So when in Rome, sorry Domodossola – we joined them. This is the gelato queen of Italy, and we have had quite a few gelatos all over Italy. These were seriously very good.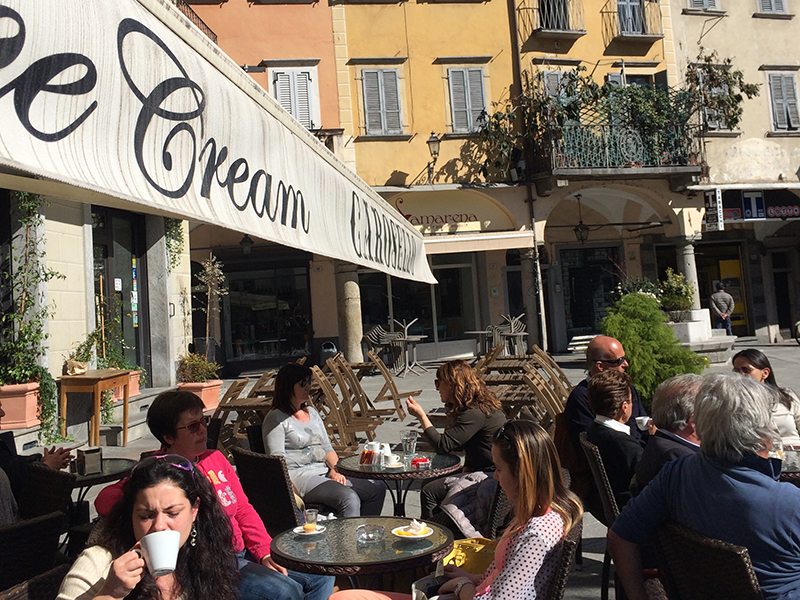 We then spent the afternoon wandering around the various roads and back alleys. The place despite the seeming gruffness of the people had a good feel to it. It looks good, the food is good, and we will see if we can crack the people a little.
We did find out a little more. The version of Italian spoken here is not what we know, which is very little, but a dialect – we believe it is the Lombardian dialect, not Piedmont. The statue that I had tried to photo may well have been some representative statue to the Alpini – an elite mountain military group formed to guard the borders. What I did not know was that they were over here in the northwest of Italy, it does stand to reason. The Saturday markets that seem to draw people from near and far started in 917AD, which we read it on a sign and that the town seems very Catholic.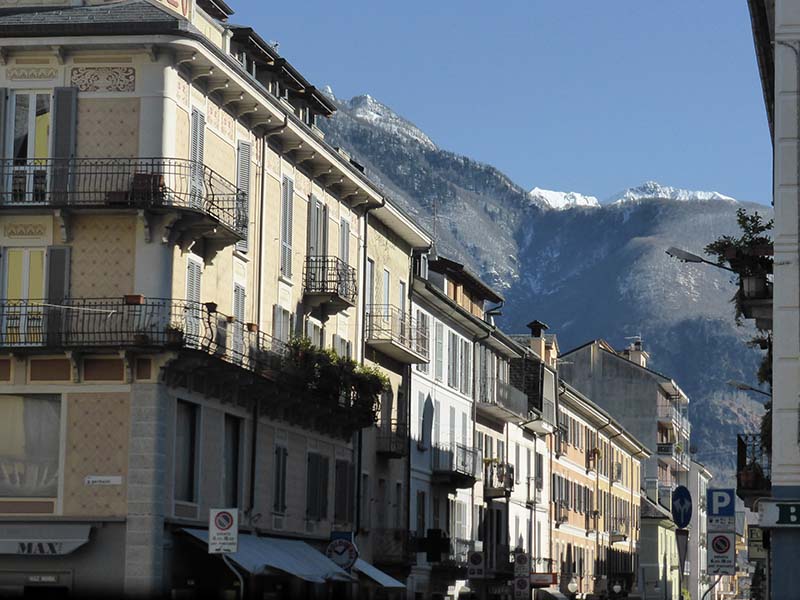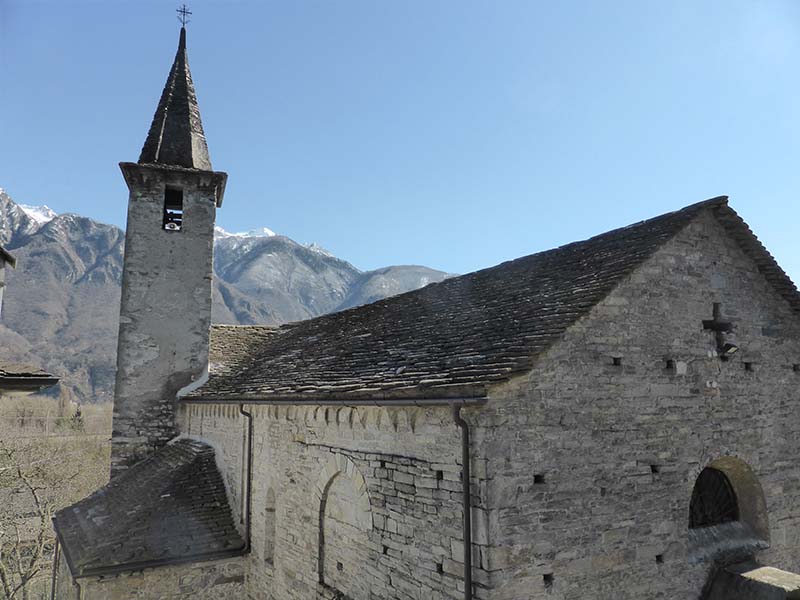 Domodossola is a city of 18,000 people with a village feel of a lot less. It is in my mind an archetypal Italian village. People sitting in the historic Piazza chatting, smoking and drinking with the Italian Alps surrounding the town and spring was in evidence with the flowering trees.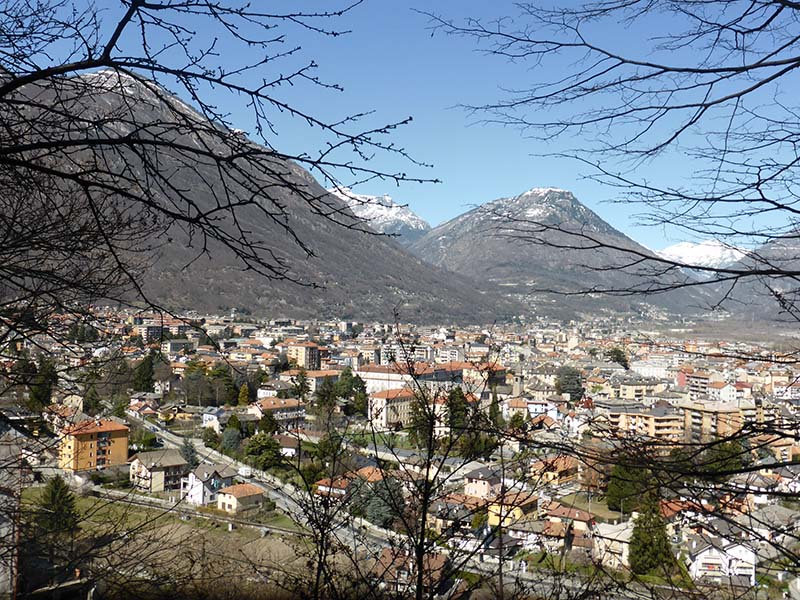 The people are a mix of old-fashioned country folk with a splash of trendy Milanese young people, at times. The town is surrounded by market gardens that will be in full show in the spring. They even grow a lot of kiwi fruit here. Go figure.
Explore the UNESCO site of Domodossola
Domodossola is very appealing and well worth the trip. To add to the surprise factor, it is also UNESCO World Heritage site. Sacro Monte Calvario is the most northerly of the holy mountains, and you can read about our visit to the 15 Stations of the Cross here.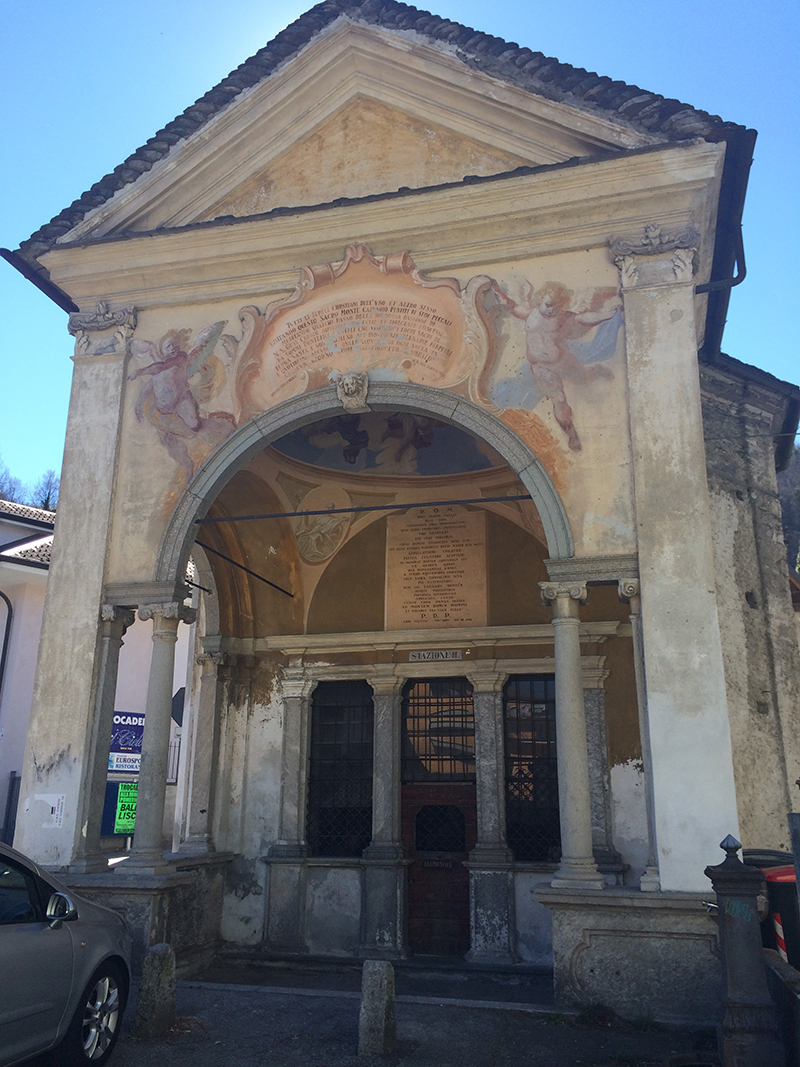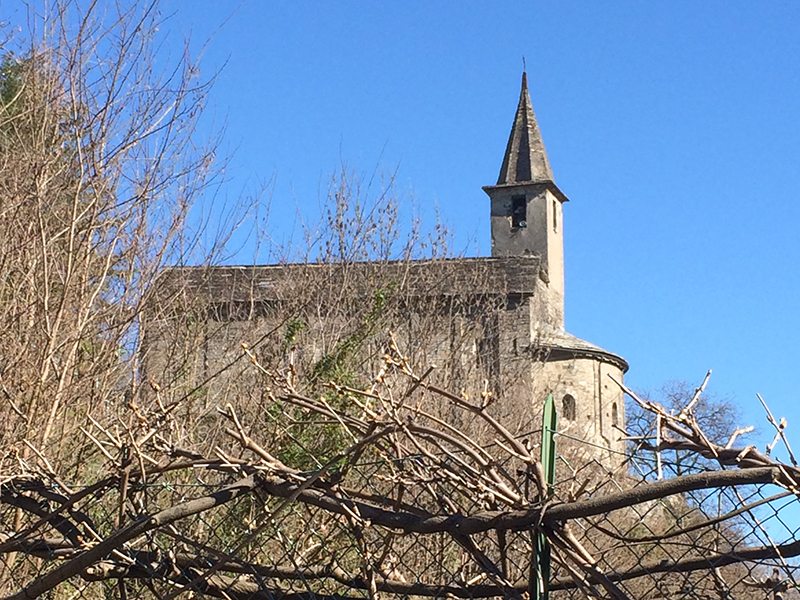 Visiting Domodossola was one of those discoveries that make travel so special.