Eat bitterballen in Amsterdam
We were in Amsterdam and my brother who goes there frequently for work, texted us and said, "make sure you have the bitterballen". So we went looking. I then texted him back and said I couldn't find them. He said, "wait until 4pm". So we did and we found them …everywhere, particularly in the bars along the canals.
My brother knows that we love to eat local food and we found out that bitterballen are a quintessential bar food if you like, in the Netherlands.
I had no idea what bitterballen were, but because he told us to and it sounded so Dutch we had no problem with taking his advice, and about 4.30pm we were tucking into our first dish of bitterballen.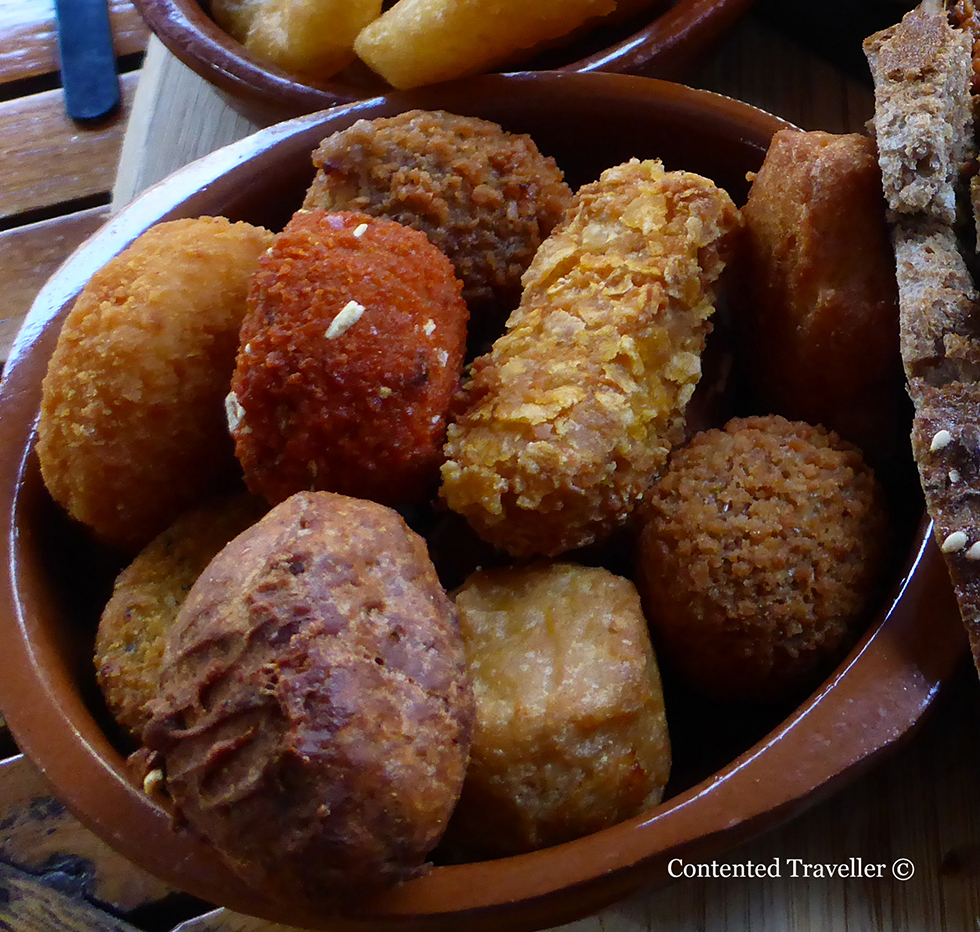 What are Bitterballen?
Bitterballen are the Dutch equivalent of tapas. They are mostly small, deep-fried snacks that are usually eaten with a beer, called biertje. The name bitterballen, comes from "bittergarnituur, which sort of means, "garnish for bitters", where bitters in this case refers to beers. Bitterballen can be ordered in most cafes in Amsterdam and are often part of a bittergarnituur, which is like a very mixed platter. Cheese features, because the Dutch have amazing cheese.
Enjoying Bitterballen
We had no real idea what they were, but we can tell you they were sort of like a little meatball, yet there were all different ones. They were and continued to remain delicious wherever we went in the Netherlands.
With a little bit of investigative work, our mouths, we found out they were indeed little deep fried balls of meat and potato. The one's we were served at various sittings throughout our Netherlands sojourn, came with mayonnaise and mustard to dip these little balls into. Some of them had bits of cheese in, Gouda we think, and all were delectable.
It does not appear to be a terrifically healthy food being deep fried, but the Dutch look very fit and do not carry weight despite eating some of the biggest meals we have ever seen in any country that we have travelled to. We put it down to the cycling and climbing all of the steep steps that are needed after a beer or two.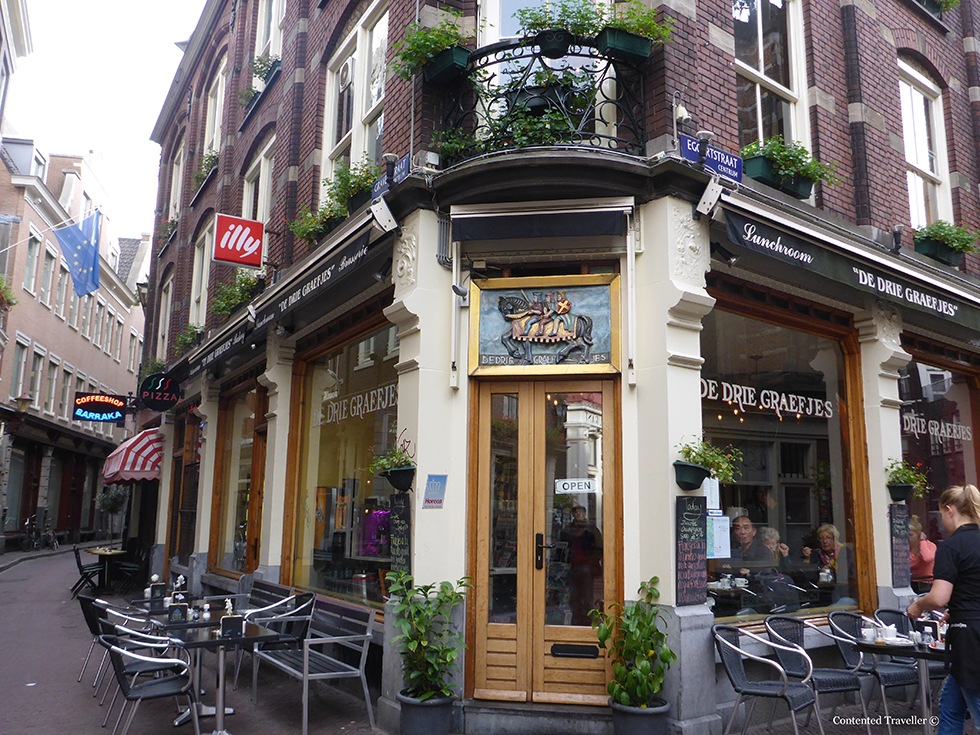 In Maastricht, we tried more bitterballen and many of these were vegetarian with mushrooms. I did taste curry in others.
Bitterballen are what you eat at the end of a busy day when you are having a beer or a wine with colleagues and friends. It is bar food and Dutch comfort food. We loved them.