Uluwatu Temple, or Pura Luhur Uluwatu, in Bali, is one of six major temples believed to be Bali's spiritual pillars. It is renowned for its magnificent location, perched on top of a steep cliff approximately 70 metres above sea level. This temple also shares the splendid sunsets and is where you can see the Kecak Fire Dance performances. 'Ulu' means the 'top' or the 'tip' and 'watu' means a 'stone' or a 'rock' in Balinese.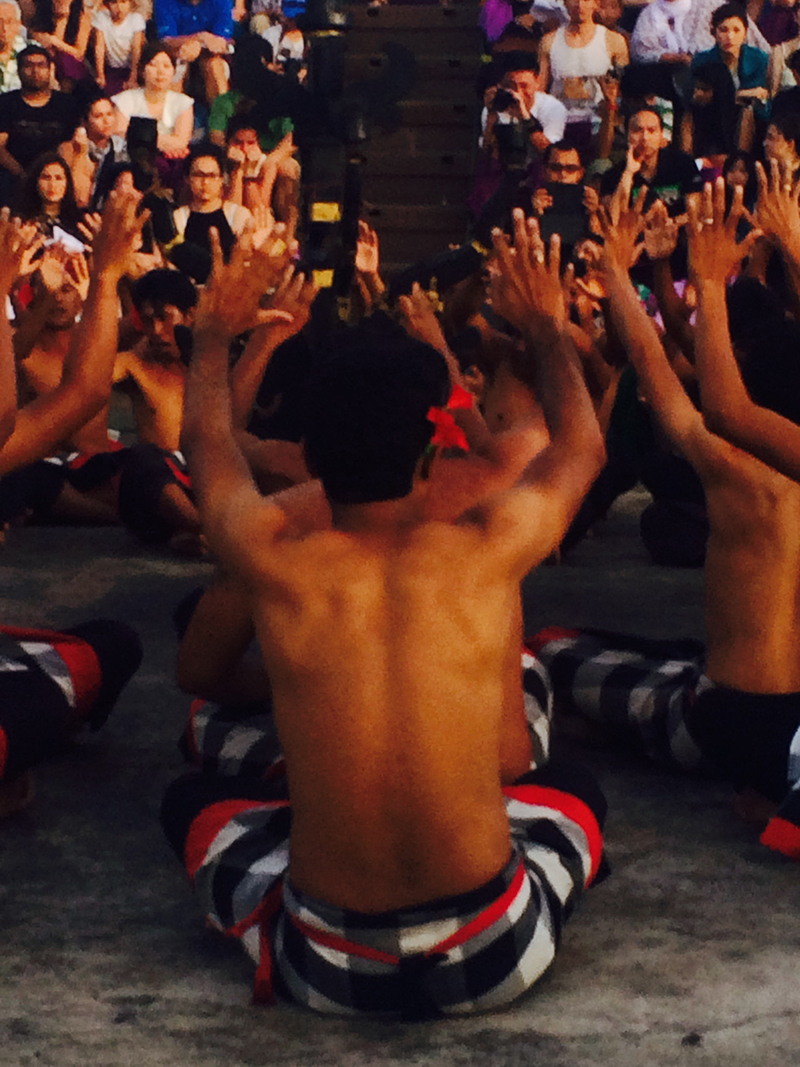 Uluwatu Temple is about traditional Balinese architecture, traditionally-designed gateways, and ancient sculptures.
Beliefs in Bali
The Balinese Hindus believe that the three divine powers of Brahma, Vishnu, and Siva become one here. That belief results in making Uluwatu Temple a place of worship of Siva Rudra, the Balinese Hindu deity of all elements and aspects of life in the universe. Pura Uluwatu is also dedicated to protecting Bali from evil sea spirits.
Exploring Uluwatu Temple
Behind the main shrine in one of the courtyards of Uluwatu Temple lies a Brahmin statue facing the Indian Ocean, considered as a representation of Dhang Hyang Dwijendra. The two entrances to the temple area are split gates with leaves and flowers carvings. In front of each of them are a couple of sculptures shaped like a human body with an elephant head.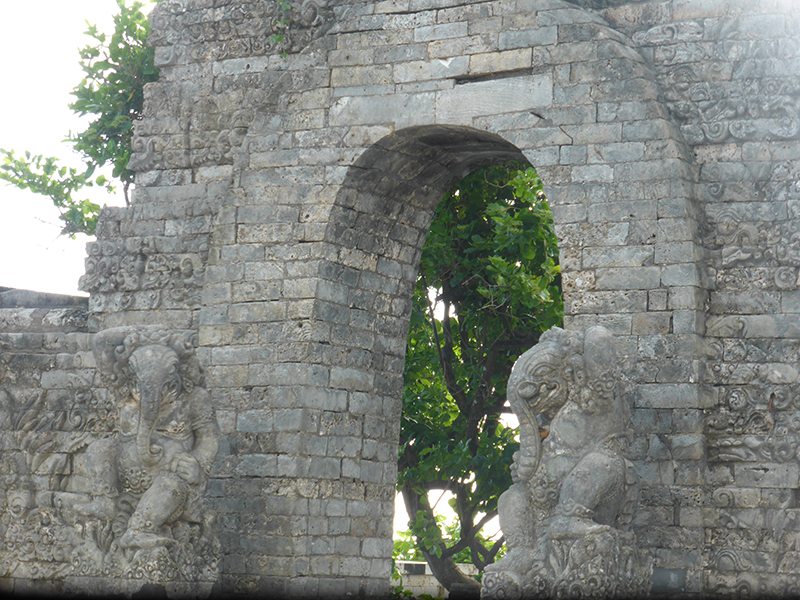 There is a  10th century one-piece winged stone gate on the inside courtyard of Pura Uluwatu. Winged gates are not commonly found on the island. An addition to Pura Uluwatu in the 16th century is Pura Dalem Jurit. There are three statues in it, one of them is of Brahma.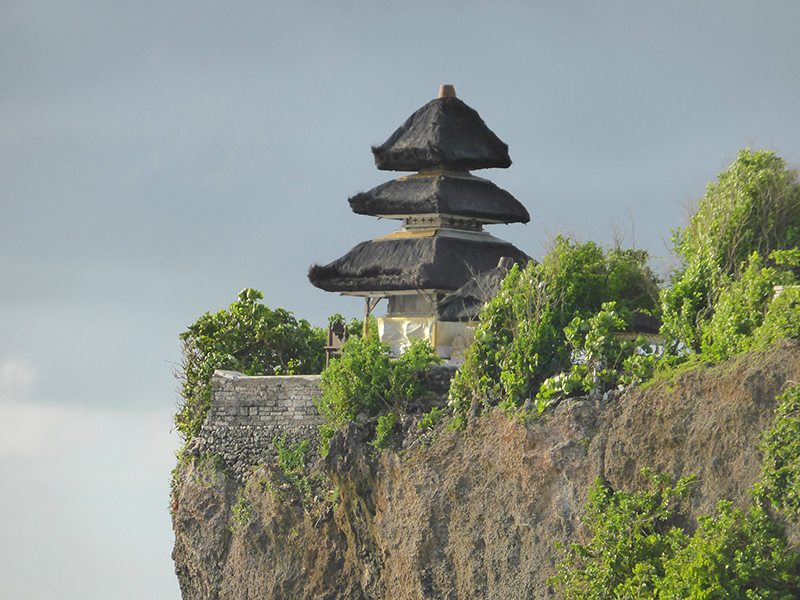 There are two stone troughs in the temple area. If both of them are joined, they create a sarcophagus. Every six months according to the Balinese 210-day Pawukon cycle, big temple anniversary celebrations are held at the temple.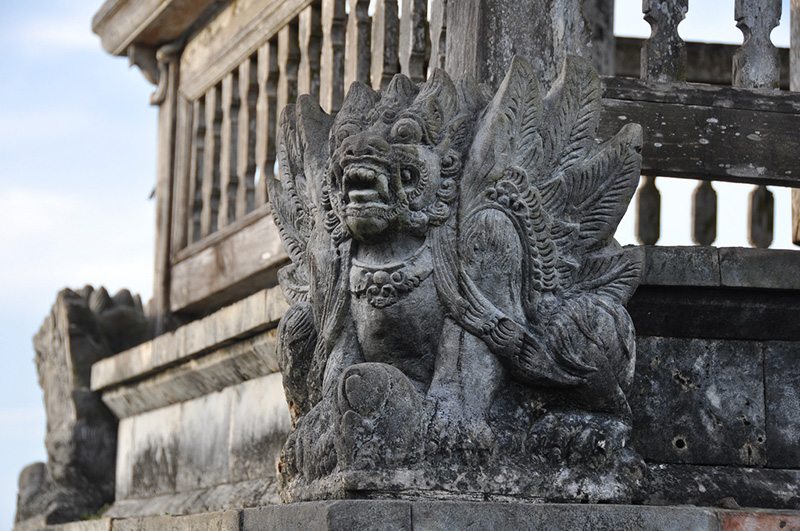 A forest lies at the front and hundreds of monkeys dwell here. They are believed to guard the temple against bad influences, and obviously anything like sunglasses or mobile/cell phones are considered evil so be careful with you stuff.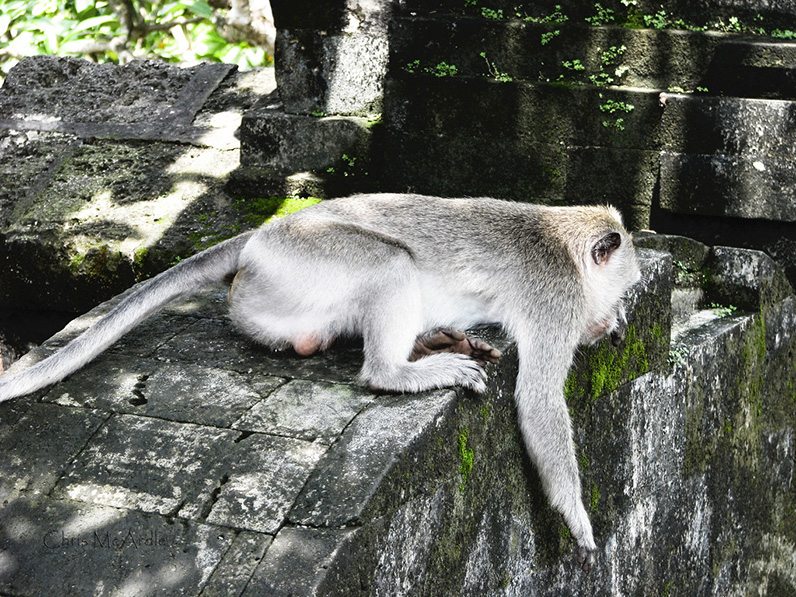 [clickToTweet tweet="Uluwatu Beach is one of Bali's best internationally-known surfing spots. #travel #Bali #Surfing" quote="Uluwatu Beach is one of Bali's best internationally-known surfing spots." theme="style1″]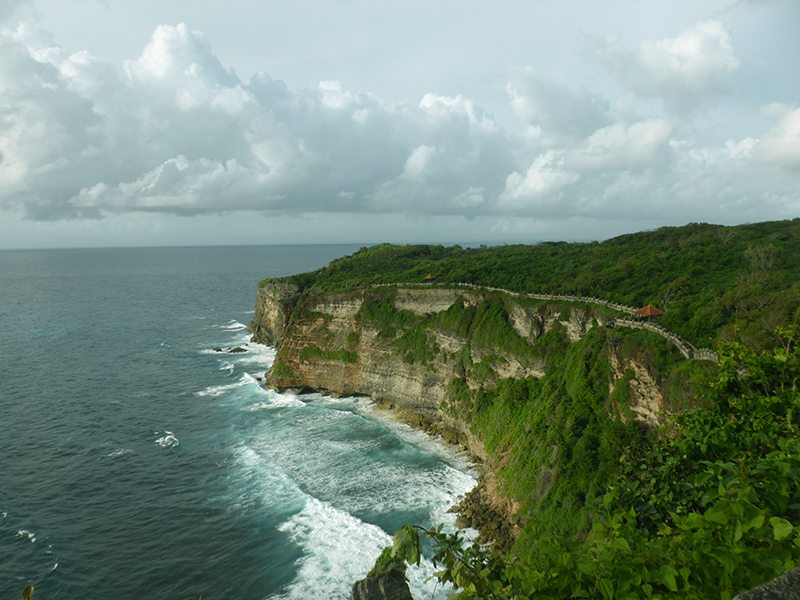 Opening Hours of Temple
09:00 – 18:00. For visitors but as a place of worship it is open 24 hours a day
Need to Know
Visitors must wear a sarong and a sash, as well as appropriate clothes common for temple visits. They can be hired at the temple The best time to visit is just before sunset. The Kecak Fire Dance is performed every day at the adjacent cliff-top stage at 18:00 to 19:00 and there is an entry fee totally worth it for the chanting and the spectacular show.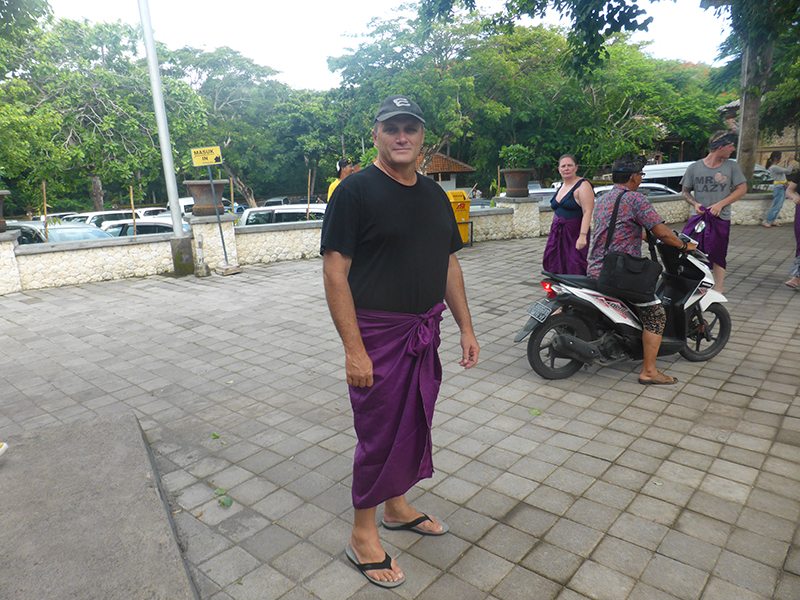 Location
Pura Uluwatu is located in Pecatu Village, Kuta sub-district, Badung regency, about 25km south of Kuta and it usually takes around one hour to get to and from there.
Getting there
Take the bypass main road to Nusa Dua and to Jimbaran and then follow the ascending road up to Uluwatu if driving.
There's no public transportation to get here and going back in to town will be difficult without any prearranged ride or taxi. A guide is not necessary, though helpful. The service offered is hassle-free at very minimum prices.