Hotel Engimatt – a green oasis in the middle of Zurich
When we choose accommodation, we like it to be unique and to be special. We have stayed in cave houses, on houseboats and in ryokans. When we knew we were coming to Zurich we decided to find something 'unique' and yes, we have. Hotel Engimatt is a green oasis in the middle of the vibrant city of Zurich, Switzerland.
Not only is this 4 star hotel set amidst lush gardens, but also a lot of attention has been paid to environmental sustainability. It is also a Bauhaus designed hotel. It is a unique hotel and that it what is our signature is also, so it is a win-win situation.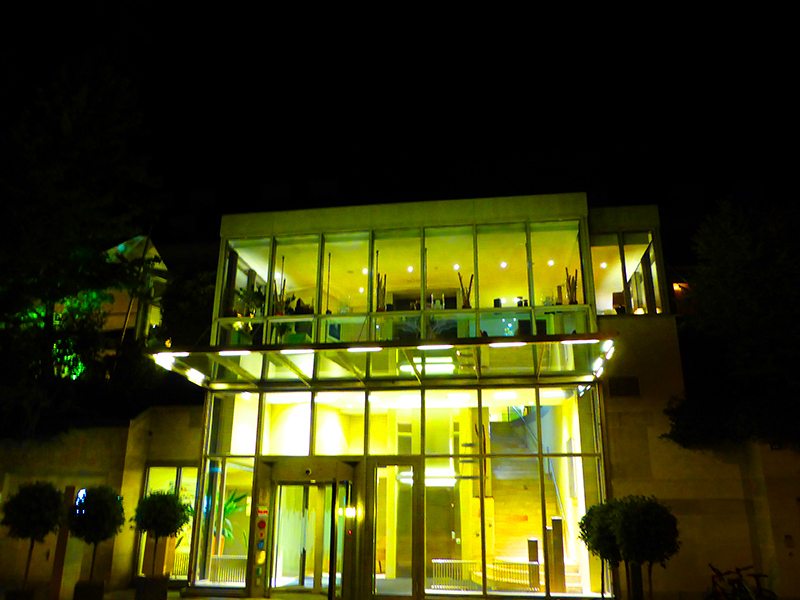 Location of Hotel Engimatt
Hotel Engimatt is situated in Enge a lovely little area, which is one of 12 urban areas in Zurich. The hotel is just 7 minutes by tram (number 13) to the main train station. Lake Zurich is just down the road and the easy tram system in Zurich makes everything very accessible.
Hotel Engimatt is set in a very green district and is very green itself, set in lush gardens with fountains.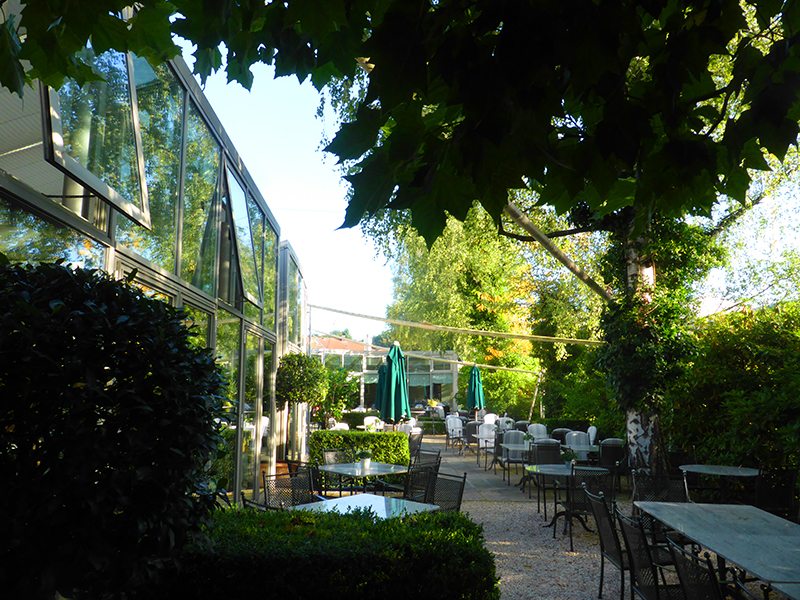 About Hotel Engimatt
The Bauhaus design of the hotel has been considerably softened with respect for the original design, yet bringing to it, the realities of a modern world. As I love art and architecture this is a perfect match.
Hotel Engimatt was once used as a men's residential apartment building. Traces can still be seen of this, in the different elements of this bespoke hotel. There is a smoking parlour, replete with cigars, cigar cutters and the general air of an archetypal men's club.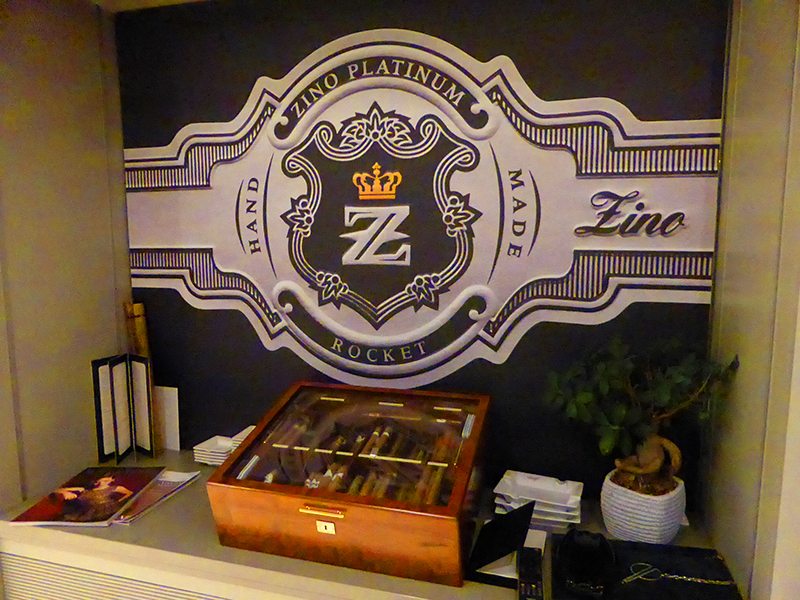 Zurich has a self-assuredness about it. There is a very natural persuasion to be stylish and to do this seamlessly. Hotel Engimatt itself is modern, classy, yet again in an unpretentious yet highly fashionable way.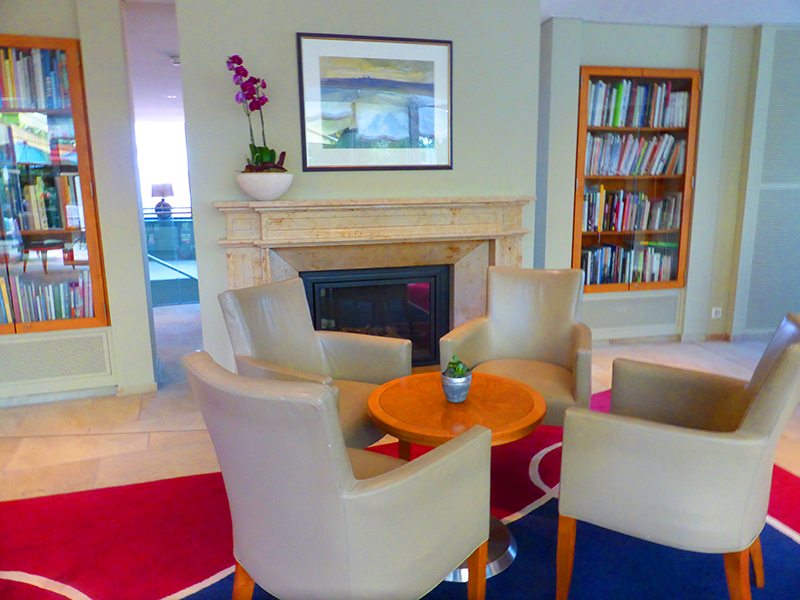 About the The Hotel
When you arrive you are met with a glass façade of the Bauhaus model. Upon entering the hotel the stark Bauhaus design softens considerably, with some lovely attention to decorating that is sympathetic yet modern.
The hotel has been extensively renovated, yet you can still feel both the history and the new in this fusion. It works.
From the reception area is a garden sanctuary, where the acclaimed Restaurant Orangerie is situated amidst gardens, fountains and little wooded walkways. Here meals are served in the green.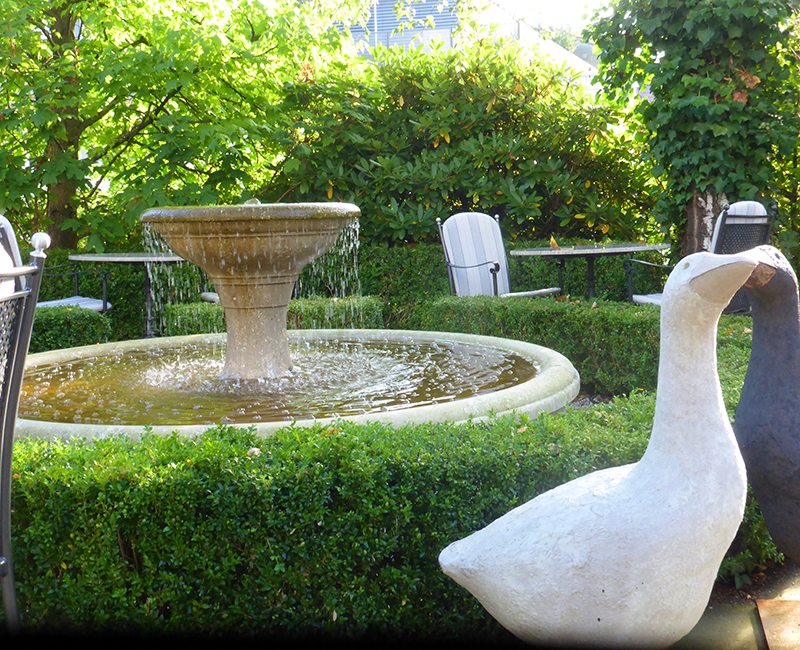 The staff is delightfully friendly and helpful. That is always a very good start for a hotel and sets the scene immediately. Little touches like a personalised note from the owners and manager with chocolates makes you feel that you are the only ones that matter. This is why the Hotel Engimatt is so unique.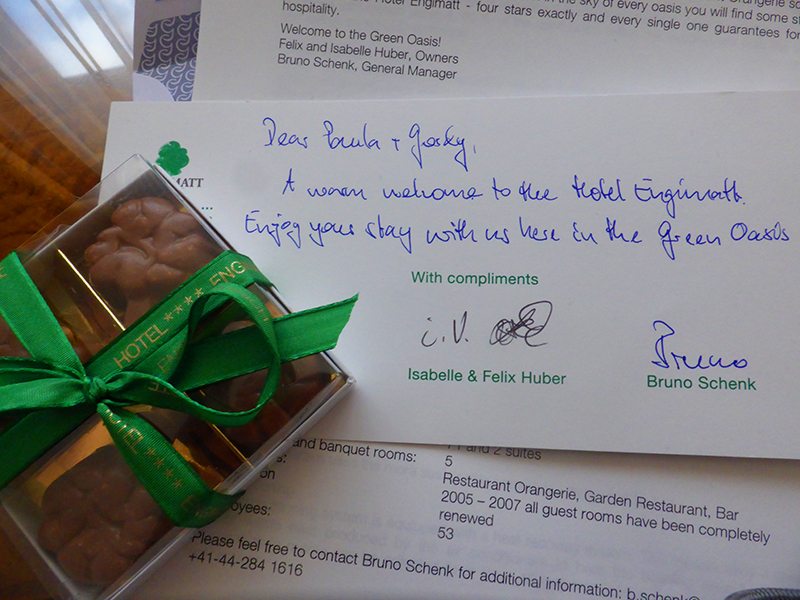 If you have read our previous article on what to look for in a hotel room, we state that you should feel as if you are the only ones who matter and this is the case at this hotel. They have got it all correct as far as we are concerned.
The bedrooms have been renovated and designed to a very high standard. The room looks and feels very welcoming and there is a magnificent view from the floor to ceiling windows over the Enge district of Zurich. You can hear the bells peeling across the area, when you open the doors to your balcony.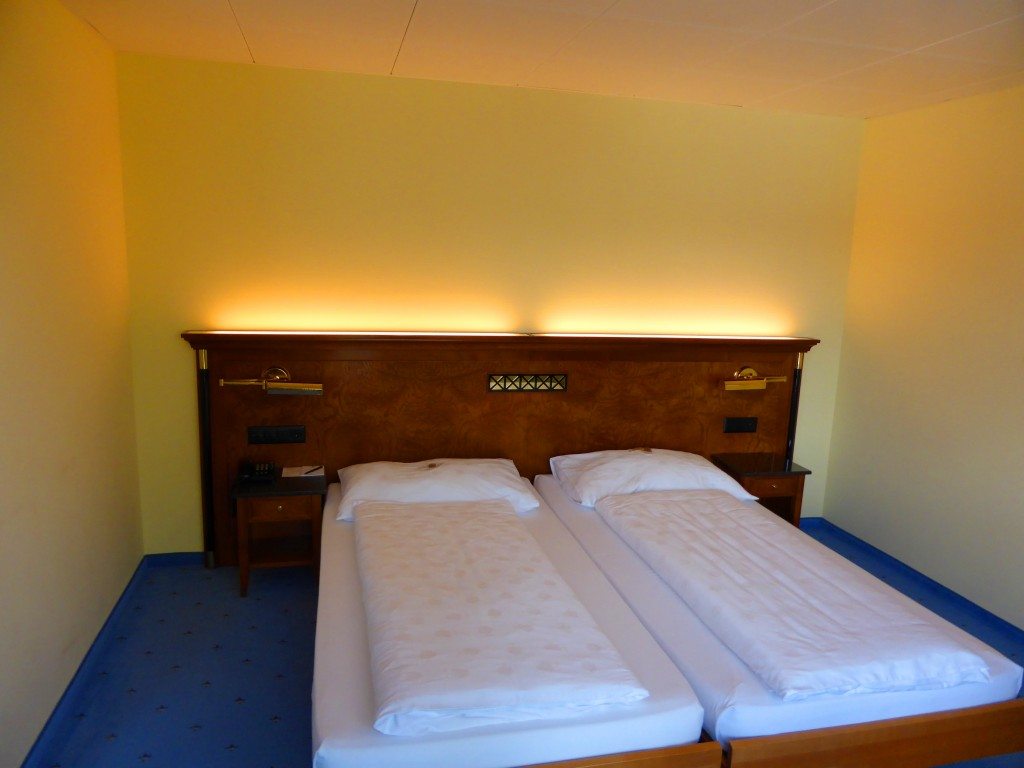 The rooms are very large and in effect are a designated large bedroom area, with a very big bed and with easy chairs and a table. In the dressing room and wardrobe area, there is a multimedia hub, which is invaluable. The considered separation give two zones whilst retaining an open plan style. The bathroom is chic and modern.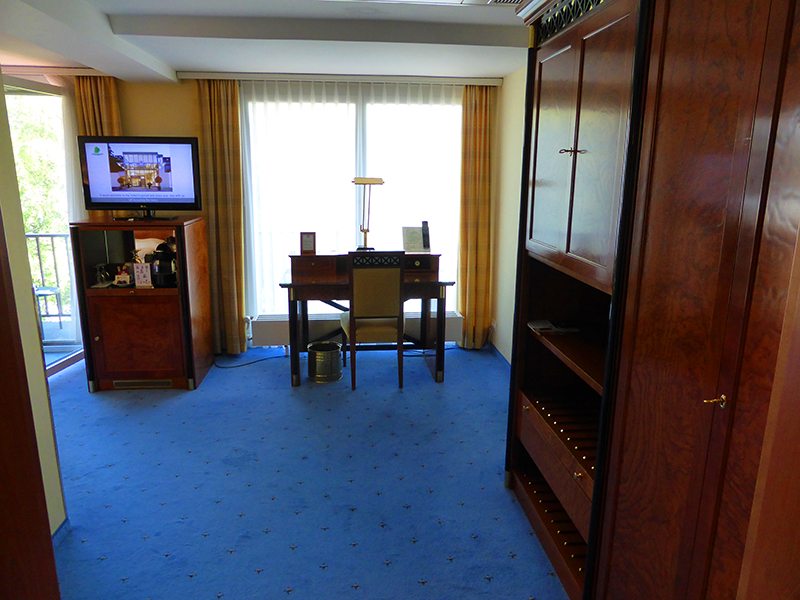 All of the modern conveniences that are required by us are on hand. Free high speed Wi-Fi, air conditioning, coffee and tea making facilities and should we get sick of looking at the view, a TV with more than 100 international channels.
Hotel Engimatt is a green hotel
Hotel Engimatt pride themselves on being green and pay attention to an energy optimizing system and an energy saving system that preserves and conserves the energy needed in a hotel. The Hotel Engimatt, Zurich is certified by the Swiss Energy Agency for its climate protection and energy efficiency.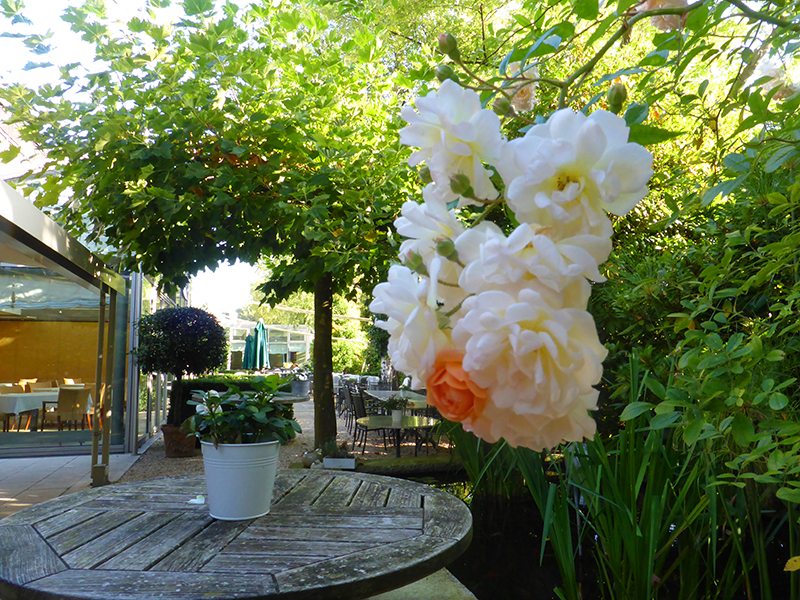 Our breakfast has been fresh and healthy and also with a lot of variety. We have eaten in the green courtyard garden. The produce is sourced locally or from Swiss producers and all meats are from animal friendly businesses. We will be having dinner there tonight and will share our experiences of dining in the green at Restaurant Orangerie.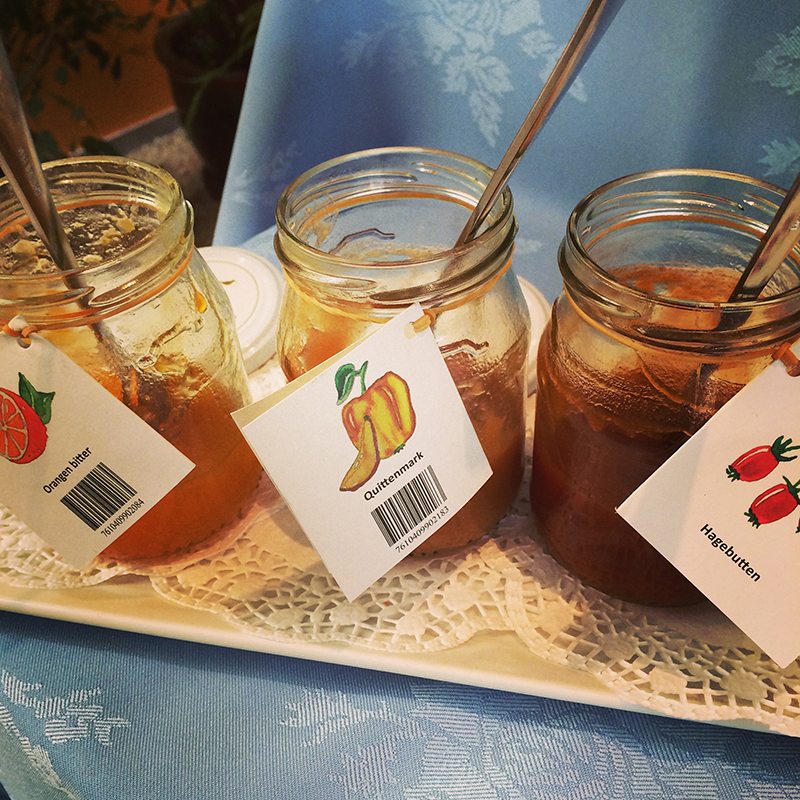 Other facilities at Hotel Engimatt in Zurich
The hotel recognises that guests need some extras and Hotel Engimatt has the only centrally located tennis court in Zurich, which is 'like playing at Roland Garros'.
There are wellness facilities available for guests at Asia Spa just 2 minutes away with an Asian sauna and Spa and a ham am, a lounge and treatment area. There is also a fully equipped gym available, where hotel guests receive discounted rates here.
The hotel also caters for the business people with all of the facilities needed, and have shown that working in a green oasis assists the creativity needed in business.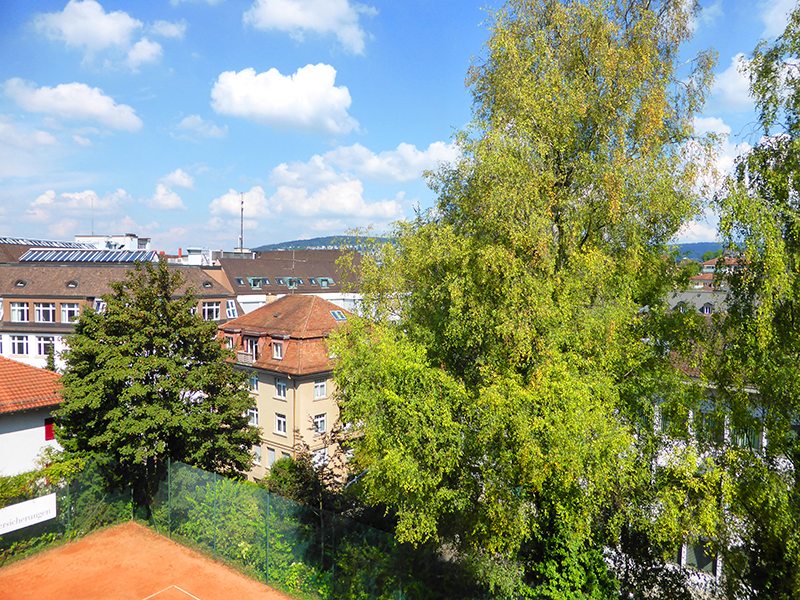 Our verdict
I think we all like to feel special and stay somewhere that is unique. This hotel is classy, chic and yet not pretentious in the slightest. We all want to do something for our planet and staying in a hotel that is so proud of being eco aware and green, and offering a green oasis in this charming city .. well we say, excellent.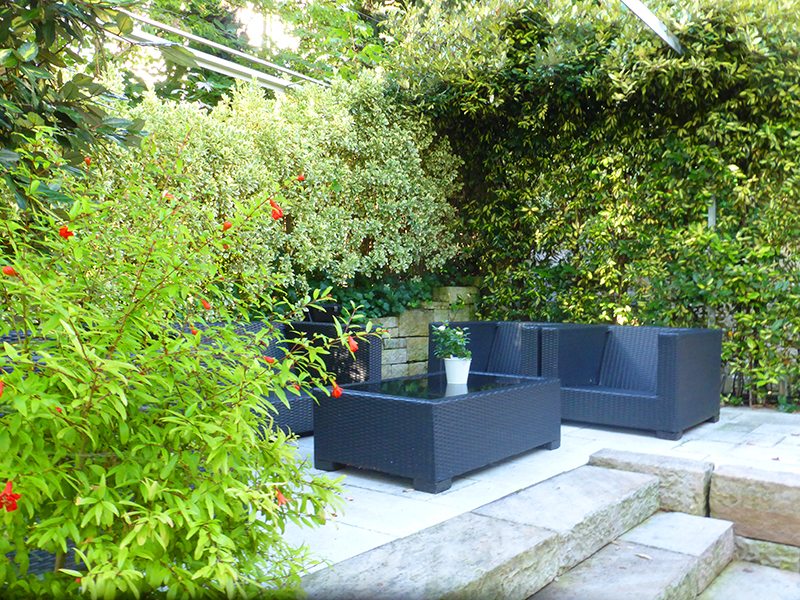 Hotel Information
Engimattstrasse 14
CH-8002 Zürich
Telephone      +41 44 284 16 16
Fax                  +41 44 201 25 16
E-Mail             info(at)engimatt.ch