It's beginning to look a lot like Christmas as we walk into Le Germain Hotel Quebec. The Christmas decorations are being hung around the very big fireplace. There are mittens hanging down from the mantel. The fire is crackling away, and we feel like we have arrived in a grand old house. However, this is a house with a definite contemporary twist. There are a lot of spaces, with a lot of big furniture. Overstuffed lounges and chairs, big tables, big fireplace, and big bookcases full of books. The spaces can cope with big because the spaces are big.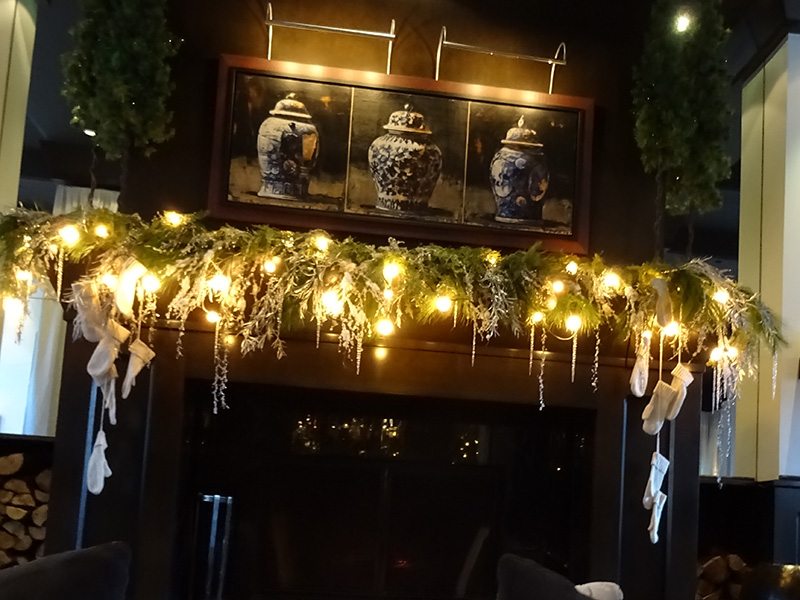 Location and History
Le Germain Hotel Quebec is located in the heart of Old Quebec, which was declared a world heritage site in 1985. The hotel has been built where there was once a bank and the Dominion Fish & Fruit Limited, which was initially built in 1912. The Former vault doors of the bank have been incorporated into the design of the hotel.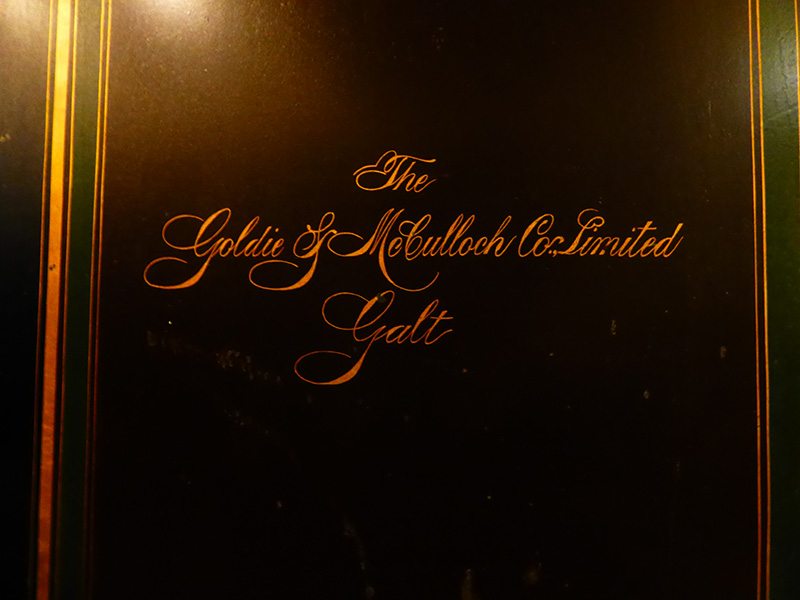 Go Big
The hotel has the capabilities of going big without making the space feel cramped. It is when we settle into the overstuffed lounges in front of the fire that we notice the attention to both historical and contemporary details in Le Germain Hotel Quebec.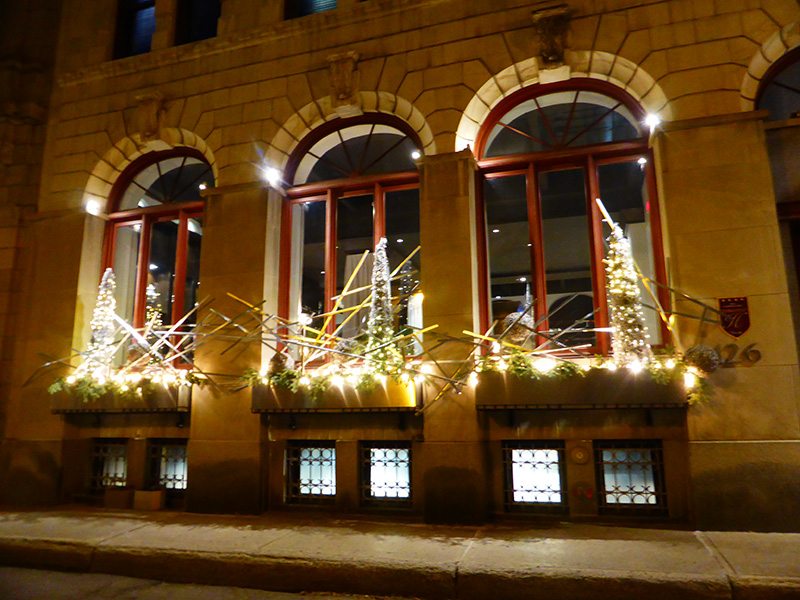 Boutique Hotel
It could be argued that the Germain family of Quebec City created the first boutique hotel, the Germain-des-Prés in Quebec, over 25 years ago. So they have history with understanding how to make a boutique hotel work in a historic building, yet meeting the needs of the contemporary traveller.
We sit there and continue to watch these big areas being decorated for the festive season. We see the bare, brick walls and large dark mahogany windows that work. We also see the Christmas lights outside of the hotel.
In fact, all of Quebec is in the throes of dressing itself for the festive season. There is no snow on the ground as yet, but when it comes it will be a plentiful bounty. It is cold, and we are happy to warm ourselves by the fire.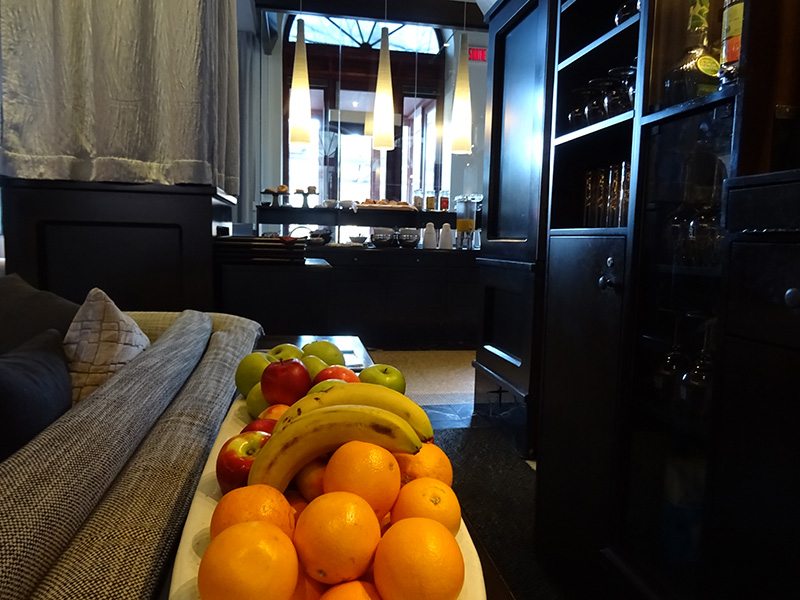 Our Rooms
We eventually make our way to our king signature suite. Immediately we see a large bed dressed in white, with a very contemporary and unusual splash of red cushion, which ends up over time being an adaptable cushion to site anywhere in the suite. The windows are large and offer views of the Quebec streetscape. The deep bath is perfect for soaking and admiring the contemporary design of the rooms. There is workspace, and there is ample storage room.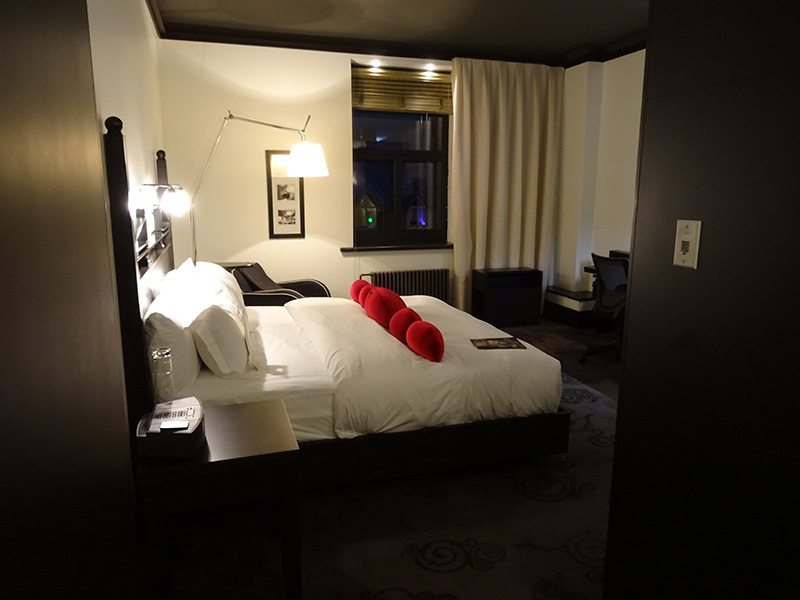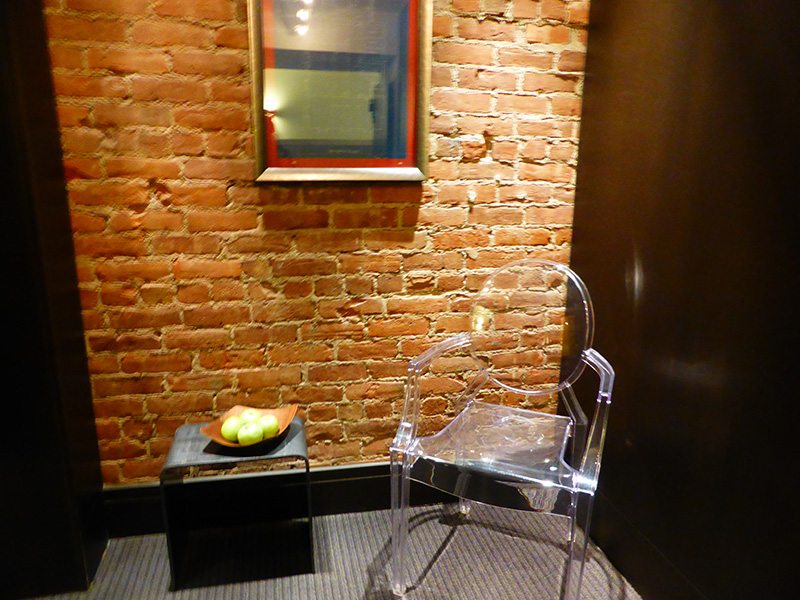 Public Spaces and a Welcoming Atmosphere
This is a nice suite of rooms, but it is the public spaces that we enjoy very much. Breakfast is a shared dining experience, with large communal tables or there are the overstuffed lounges to have a coffee. The coffee machine is available all day, and the bar opens until 3 am. Big bowls of fresh fruit are dotted around the public spaces, and this works well with the Christmas decorations.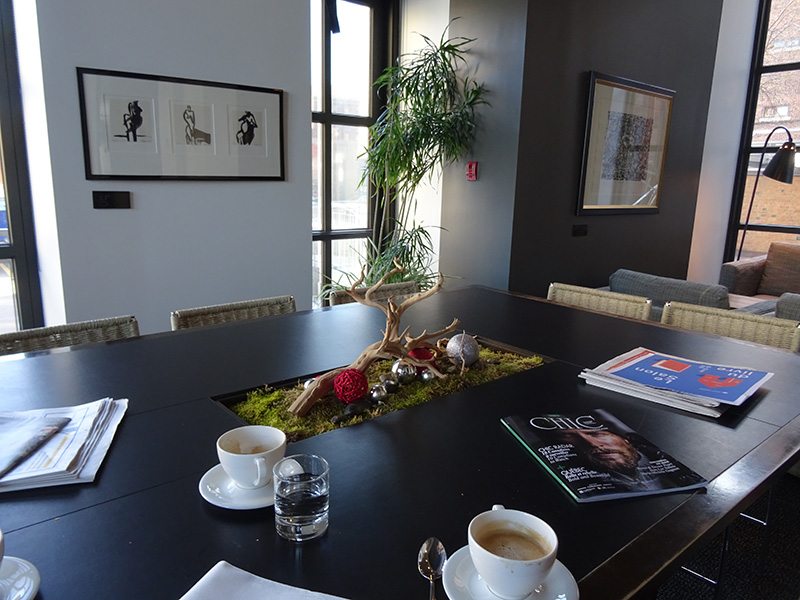 Wellness
If you have been having as good a time as we have, then maybe you should hit the fitness centre within the hotel and workout as I did.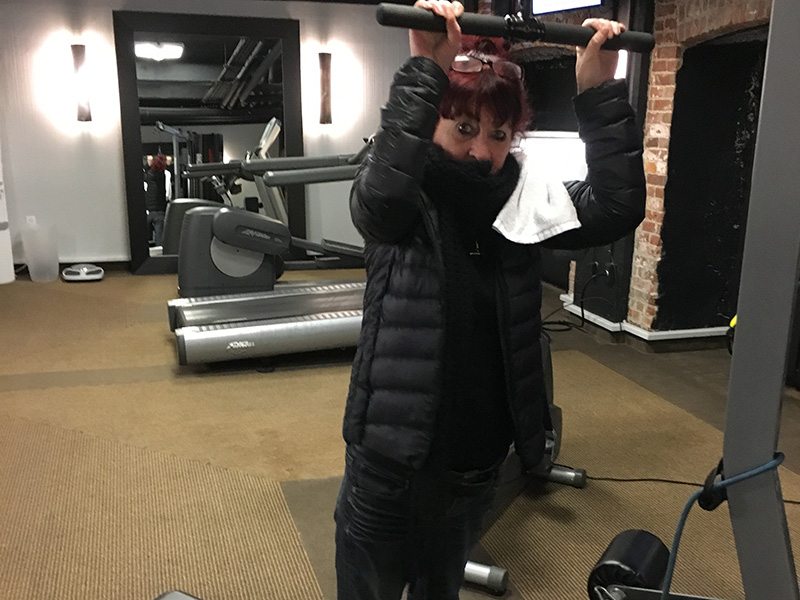 A Golden Key Concierge
Le Germain Hotel Quebec also has its own Les Clefs d'Or Canada, a golden key concierge and this is the delightful Veronique Forest. Veronique tells us that Quebec has a lot of female Golden Key Concierges, and I think there is something in that for all of us. These are the people you definitely want to be friends with as they now everything happening and can and will be your best friend.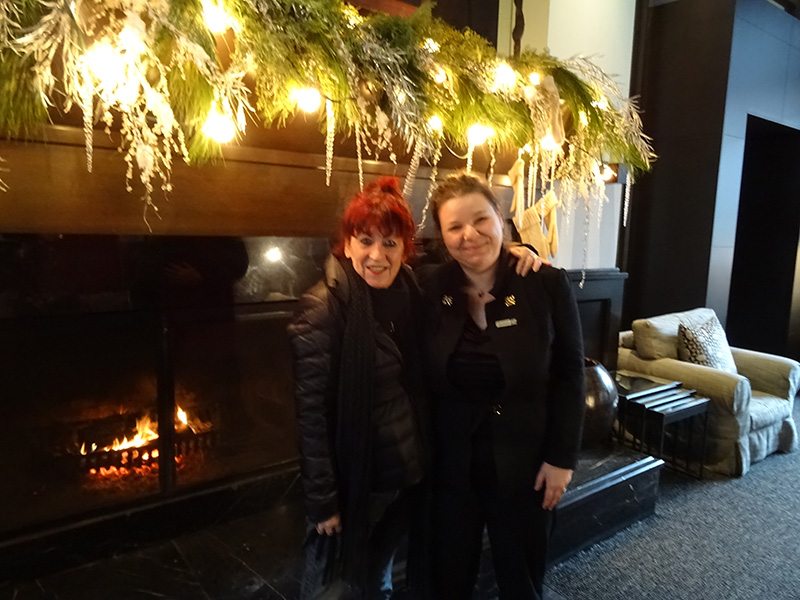 Le Germain Hotel Quebec is a little like Quebec. Historic and contemporary in the same breath.
Address: 
126 Rue Saint Pierre,, Québec City, QC G1K 4A8
Out and About in Quebec City
We would love you to discover more about this wonderful city.Please read
The writers were the guests of Le Germain Hotel Quebec; all opinions are our own. Thank you also to Tourisme Quebec for all assistance.