We arrive at Harbor Light Inn, Marblehead, MA after an easy 30-minute drive from Boston. As we drive into Marblehead, we know we are driving into small town charm. We are greeted by some of the most visually appealing houses and buildings, and a full moon is making its own dramatic visual statement over the expansive harbor. We sense the history in this seaside town.
It is just so pleasant
The Inn is a bit of a Tardis in that is deceptive from the outside of what is actually on the inside. While the Federation exterior is lovely, it is the inside that over delivers in a very pleasant way.
We are greeted by an open fire in the first of the front parlors of Harbor Light Inn, and then another fire and resting area in the second parlor. The inn has that comfortable feel to it, as we chat with some other guests who are drinking one of the inns fine red wines in front of the fire. This is working out well for us already.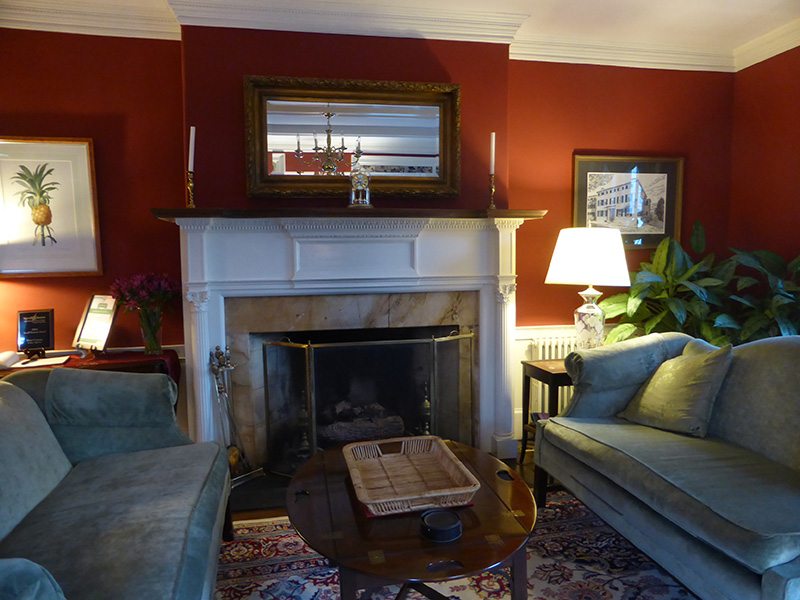 Gordon is intrigued by this very quaint, proud and fine looking inn and town. Everything is neat. It feels like it is a place that is too nice for me, it is that picture postcard perfect. I have an escape clause as Salem is 10 minutes away. All jokes aside, both the inn and Marblehead have that old world charm and romance-readiness written all over them. No wonder that the Inn is a favored place for romantic weekend getaways, and guests who coming back annually, like a pilgrimage. The Chamber of Commerce of Marblehead claim that
Your first visit to Marblehead will captivate you…then slowly tug at your heart.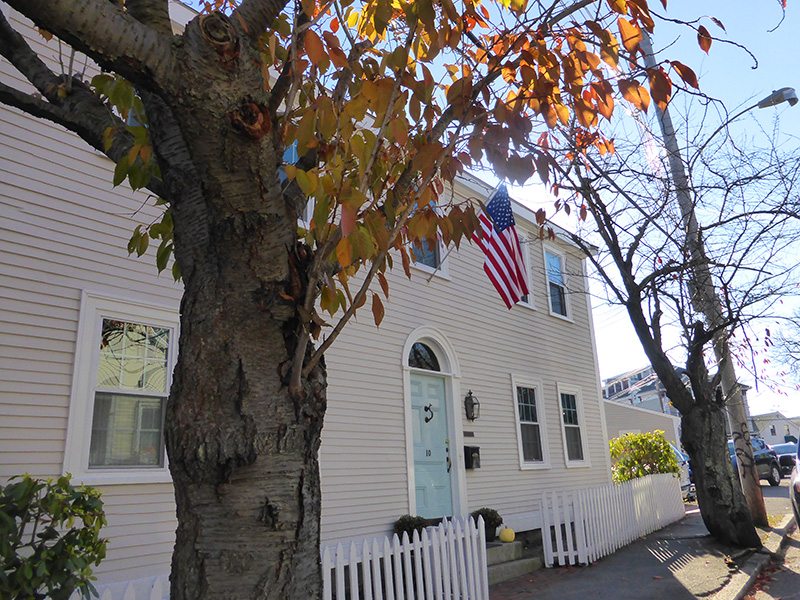 Where is Marblehead?
Marblehead is regarded as the birthplace of the American Navy and known as the yachting capital of America. Marblehead was first settled in 1629 and has a pre-revolutionary history that the locals are justifiably proud of.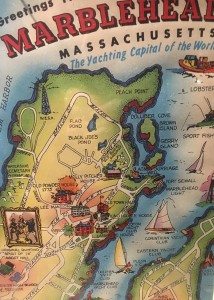 This is an obviously affluent area where the yacht club of Boston is located and where pride in the town, the houses, and their history is greatly valued. The people are polite, and they are willing to talk to you about their very beautiful town and their very significant history.
Harbor Light Inn is a member of the Distinctive Inns of New England. There are 12 inns that make up the Distinctive Inns of New England, (DINE), and they are located over the 5 states of the New England area – Connecticut, Maine, Massachusetts, New Hampshire, Rhode Island, and Vermont. Each has their own signature, and each has earned their right to be a part of this elite group of inns.
Harbor Light Innkeepers, Peter, and Suzanne Conway have been recent been honored with the 2015 Small Business Award from the North of Boston Convention & Visitors Bureau, a testament to their passion for providing service and experiences to their guests.
About the Inn
The innkeepers are Peter and Carolyn, a father-daughter team who are on hand to greet us and to field any questions that we inevitably want to ask them. They are pleasant company and very proud of their achievements, with very good reason.
The inn is quirky in that it has an intriguing layout, with many levels yet only 20 guest chambers. It is a large inn but one that feels very welcoming and interesting at the same time. The decor reflects the rich history of this old area of Marblehead, with a mix of different influences throughout this 18th-century property.
There are the parlor rooms, the breakfast and dining rooms and the Harbor Light Inns' own bar, where the owner takes great pride in his selection of wines that intrigue and delight the guests.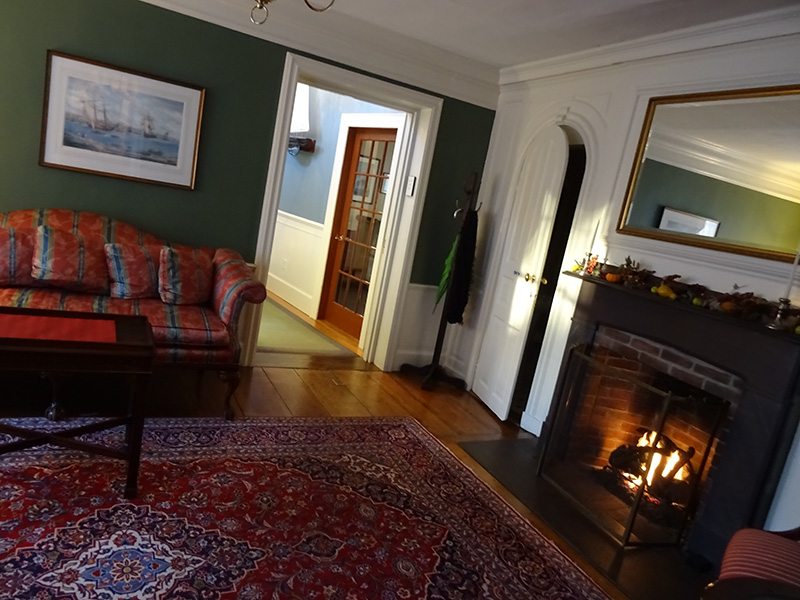 The Guest Chambers
Our guest chamber is characterized by old world charm with modern conveniences. There are exposed 1729 beams, a brick fireplace and an oversized bed with ample soft furnishings to sink into the bed for a relaxing couple of days. However, the town is so appealing that we are quickly on the move after enjoying the home made afternoon tea that is provided by the inn, and cooked by the innkeeper, cheap cialis brand Suzanne – Peter's wife, and Carolyn's Mum.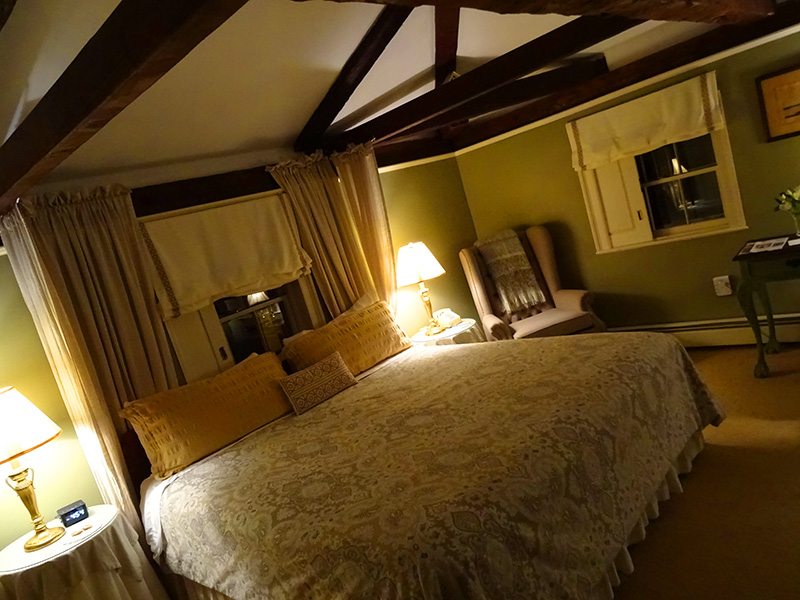 Other Suites
Each guest suite has their own character and their own charm. No two are the same, and all are special. Have a look at some of the other guest chambers available. Eleven rooms have working fireplaces, and five have double Jacuzzis while many have 'harbor light' views.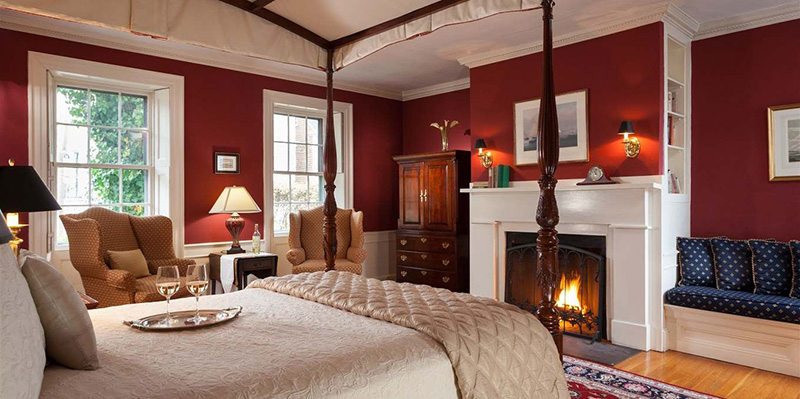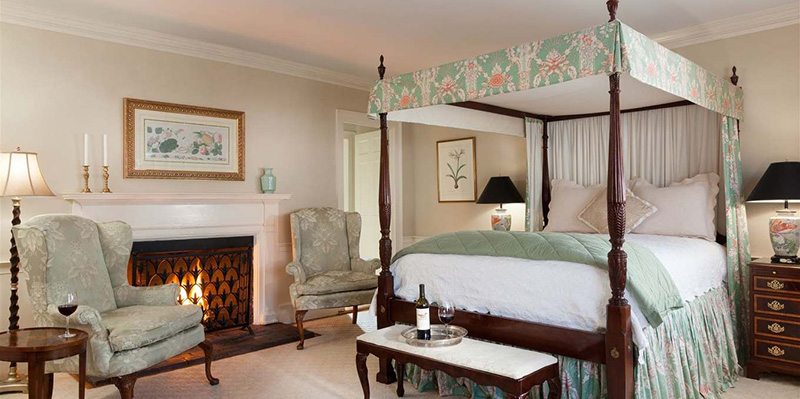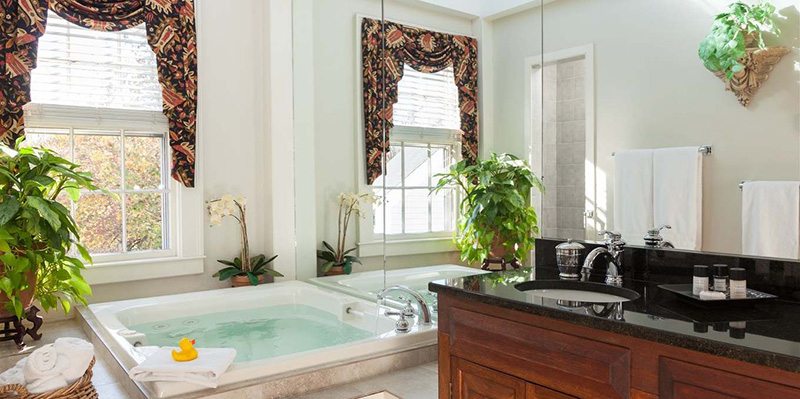 Eating at the Harbor Light Inn
The Inn has a cooked breakfast each morning, and we did enjoy this very much and also talking to some people who used to live in Marblehead but now return annually to the inn. That is what is appealing about an inn. It is an intimate experience and a convivial one. Eating out is never an issue as the innkeepers know all of the best places.
We had the distinct pleasure of dining at
The chef and owner of 5 Corner's Kitchen, Marblehead, Barry Edelman self deprecatingly calls his food honest. He is not wrong, as this is very honest bistro cooking. However, it is a lot more than down home cooking. This is why people from Boston make the 30 -minute drive to this very popular restaurant, because it offers so much more than just really good honest food. I will be writing about this later and sharing with you the amazing food and the experiences that we had there.
Wandering Marblehead
We wander through the maze of little streets and lanes, still in awe of the Georgian and pre-revolution architecture, and the neater than neat houses. The town is much like the inn, it weaves and wanders all over the place, yet intrigues and keeps you captivated. It is Pleasantville. Our lovely innkeepers suggest that we dine at a local restaurant, the 5 corners kitchen, and we do. Here we have some of the best and most honest food we have had in the States. You can read about this magnificent dining experience, right here.
Exploring Salem
On the second day, we did go to Salem, and not because I was using my escape plan. We wanted to visit the Peabody Essex Museum, where we could see the significance of the maritime history of the area as well as the influence of China. Here, the Huang family's two-century-old ancestral home was brought here and reassembled from China's Huizhou region. We were also fortunate to wander around the fascinating exhibits of Native Fashions Now and the Strandbeest: The Dream Machines of Theo Jansen.
You might like to read, What to Do in Salem Massachusetts
We did the Salem witch walk and tried to remember everything I had read in The Crucible.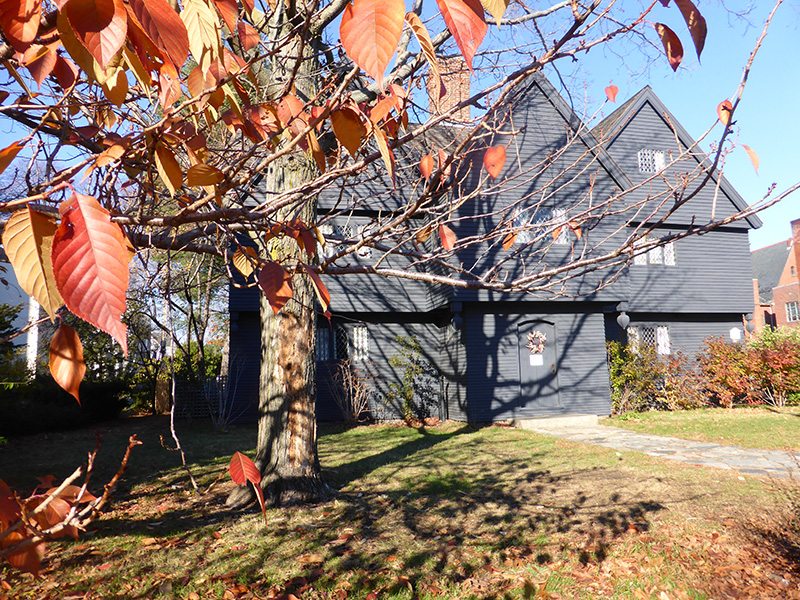 More Marblehead, and More Harbor Light Inn
We returned to Marblehead and did the historic sites of the town. This is an easy town to walk around. We were able to see the Old Town House, built in 1727; Col Jeremiah Lee's Mansion, 1766-1768 and Abbott Hall, a beacon for the sailors who were coming into port. We walked around Crocker Park, and the village admiring the plaques on the houses pronouncing the year the house was built and showing the occupation of the owner. Most are from the 1700's, and most were fishermen. We wandered Devereux Beach, the town's most popular beach and a site of the largest Indian encampment.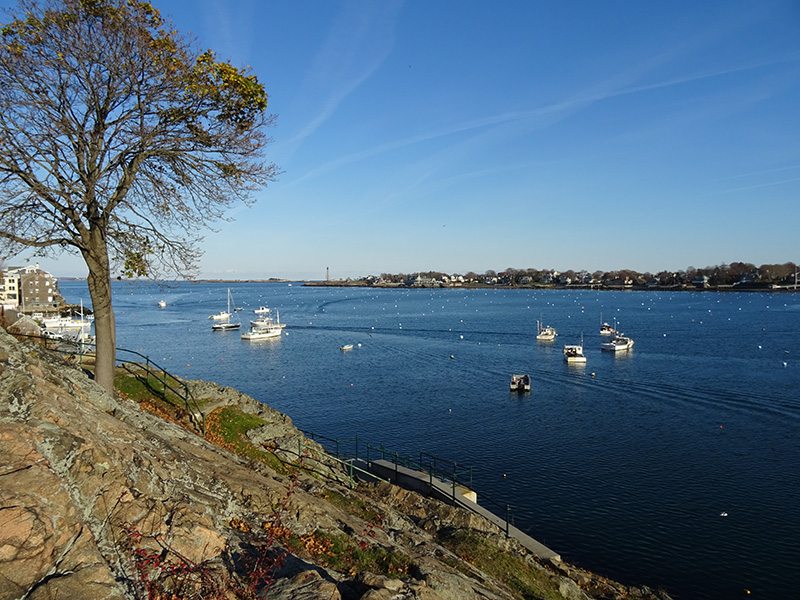 We return to the Inn because we need home made cake, friendly folks and a further dose of Pleasantville. Harbor Light Inn, Marblehead is both historical, welcoming and yes, very pleasant.
The writers were guests of Harbor Light Inn, Marblehead and Distinctive Inns of New England and we thank you all for your hospitality. Thanks Peter, Carolyn and Marti Mayne.
Address and Contact
58 Washington Street, Marblehead, Massachusetts, United States
Phone: +1 781 6312186
Distinctive Inns of New England (DINE), are 12 elite inns located throughout the six New England states.  This collection of luxury inns and B&Bs are carefully aligned to offer distinctive surroundings and bespoke experiences and hospitality. All are within an easy drive of one another.
Other Distinctive Inns we have visited
Read our about also about,
So many 1st's at Manor on Golden Pond, Holderness, NH