While we all aim to try and blend in as much as possible when we visit a place, sometimes it ain't going to happen, and that is why it is OK to be a tourist in NYC. Sure the locals will know that you are a tourist, and guess what – so what! You are, and I am.
I am here to find out what all of the fuss is about this city. and to be quite honest, before I can even scratch the surface I was sure as hell going to do some of these iconic things that local people may sniff at.
My cumulative knowledge of New York City comes from watching Sex and the City, Seinfeld, and other TV shows and movies, as well as magazines that I read at the doctors, dentists or hairdressers. That is it. I believe in the Soup Nazi and that Carrie will come running down the street, and that the Home Alone kid is still at The Plaza Hotel near Central Park.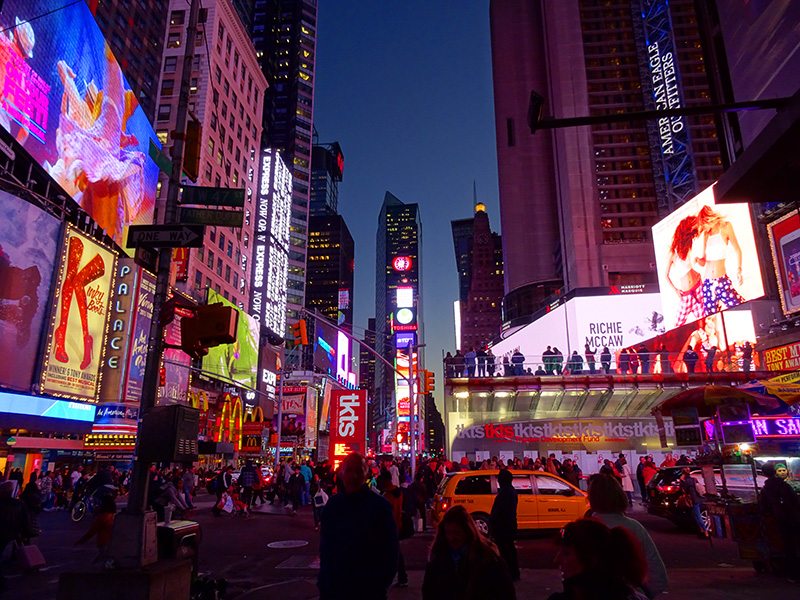 On being a tourist
I did the total tourist trip to discover what I have seen and read about. Some things I really liked, others not so much. I learned different things, though I am unsure as to whether these are all correct. I say this because I was reading Time Out New York that seems to have a section on what lies locals told a tourist that week. I did some research and they are actually quite funny.
The top of the Chrysler Building is constructed of recalled Ford vehicles. This has some merit.

If you sing the opening line from "New York, New York" in public, any native New Yorker within earshot must call back, "Start spreadin' the news!"-this was so very tempting to do.
It appears that in New York City, and I am mainly talking Manhattan here, there are those that live there, and then there is everyone else, and that would be us, the tourists. Many of the people who live here, it must be noted, did not originate from the island of Manhattan …just putting it out there.
Here are some of my observations.
I suspect that the people of NYC are too cool to do touristy stuff but love it when a friend or relative comes to town so that they just "have' to go to the Top of the Rock. For the unitiated, which was me recently, the Top of the Rock refers to the stunning views from the top of the Rockefeller Center – makes sense when you know about it.
I think that people who live or have lived in New York City for a while can be picked out as they have their ear plugs in as they walk and are inevitably holding onto their cell phone.
Local people know who tourists are because they don't always walk on the right hand side of the sidewalk and get shoulder bumped, to be reminded of the rules – I know, I know but then again I am a tourist and it takes time.
I am guilty of stopping in my tracks when I see something amazing and photographing it. I don't need tourist tattooed on my forehead, the locals just know.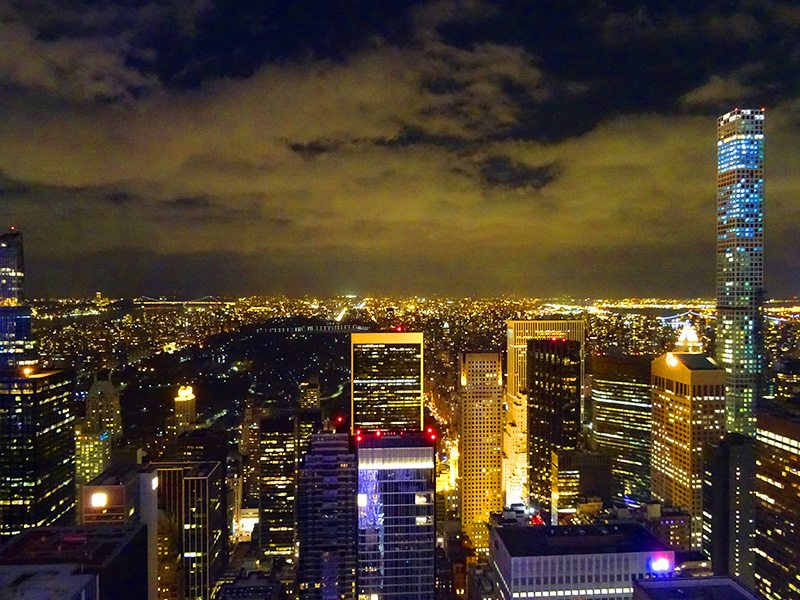 What I learned
Streets are short, avenues are long, and it's a grid, so it is very easy to work it out, after a day or so. This New York City guide will help explain things better.
Lower and Upper, East Side and West side, they all make sense now that we are walking it, and trust me we have covered a lot of kilometres …sorry – miles.
Burroughs I get it. There are 5 burroughs, Manhattan, Brooklyn, Queens, The Bronx, and Staten Island. I did think that New Jersey was a borough but I got howled down for that one. I think Staten Island may even be an iffy one too. I think however from things I have heard that NJ might be ok. I think that I would like to visit this non burrough of New Jersey, spend time in Hokobin and other areas next trip.
I loved playing a tourist in NYC and I will say now that I will be back for more. It is a lively city and I like that. It has a lot, happening and that is a good thing. It has its full on areas but then we found some really lovely residential areas when wandering. Yes, I like the go of this city.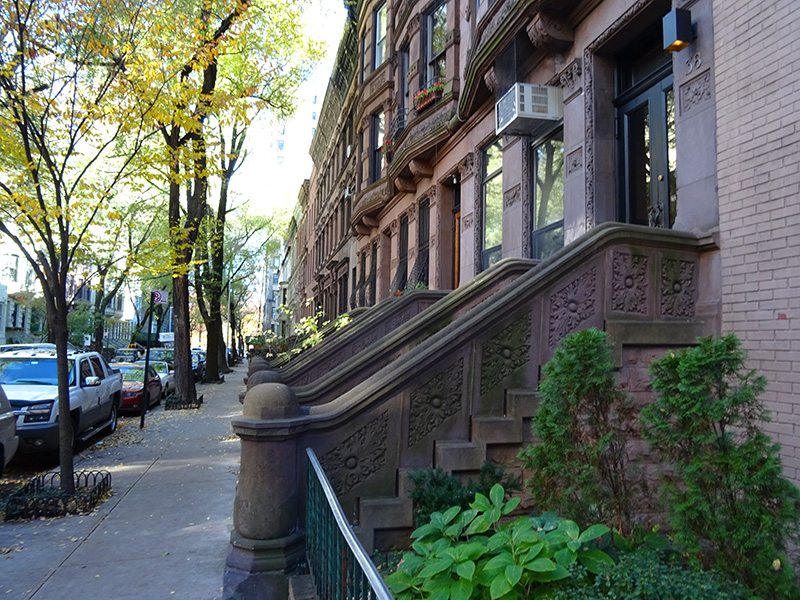 Which Passes we Used in NYC
We did the hop-on-hop-off bus because this is one of the easiest ways to learn more about the city and to get your bearings, and to see many of the things that make NYC iconic. Also from the top of the bus you get to watch a lot of the street life, and that is certainly fun. We did the uptown route and the downtown route, and I know where uptown and downtown now are. And, I couldn't get that Billy Joel song out of my head on the uptown route.
We got the New York CityPASS because it saves tourists a lot of money on entry fees to lots of iconic sites. Totally worth it. We used it to see lots of different things, skipped the queues and trust me it is worth it for this alone.
We also purchased a subway card, which is much like the Tokyo Suica Card though it was a little trickier to use the subway. This is where we found that people were super helpful to we tourists. Continuing in this vein, many New Yorkers might wind tourists up, but boy are they a polite and helpful bunch even if they might throw the odd tourist joke at us, to play with our heads.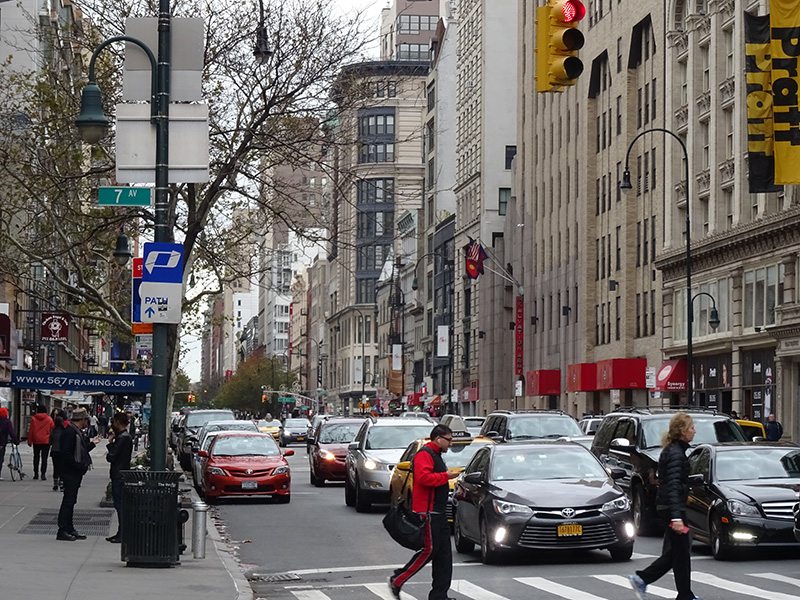 Where did we go on our tourist trek?
I didn't realize that advertising and neon lights would be so intoxicating so yes, I loved Time Square. It was a novelty factor and one that I am not yet tired of. I love the crowds, the crazy naked cowboy standing on the corner and all of the Disney, Sesame Street and super power characters trying to rip we tourists off if we took a photo.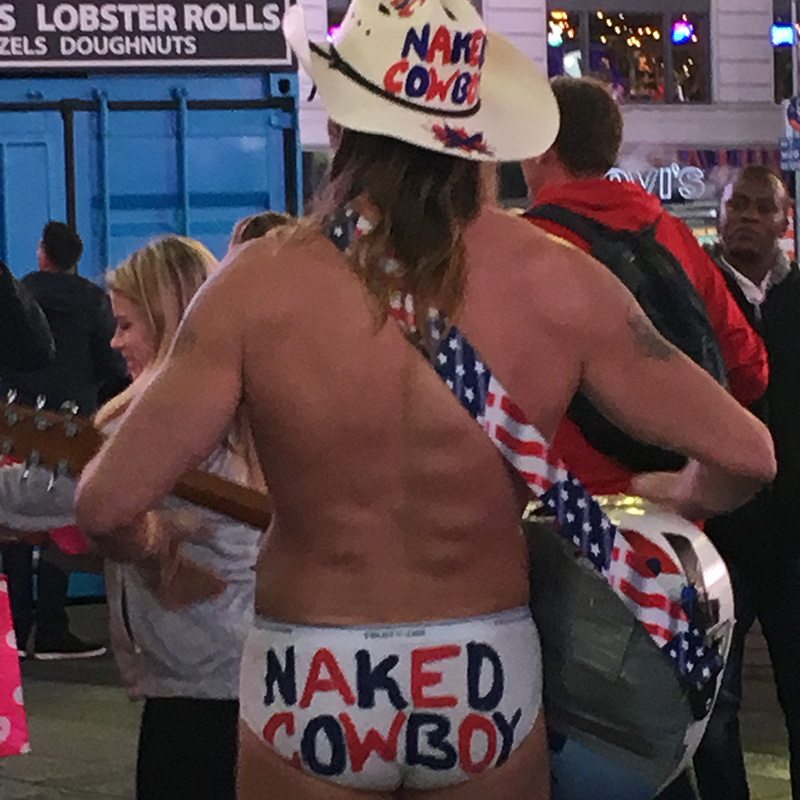 We stood and got a selfie in Times Square that was shown on a big screen because we wanted to. Unfortunately, the man next to Gordon looks a lot like Rolf Harris, which we didn't know until our wonderful Facebook friends pointed this out. We stuck our heads in front of the filming studio of Good Morning America because we could.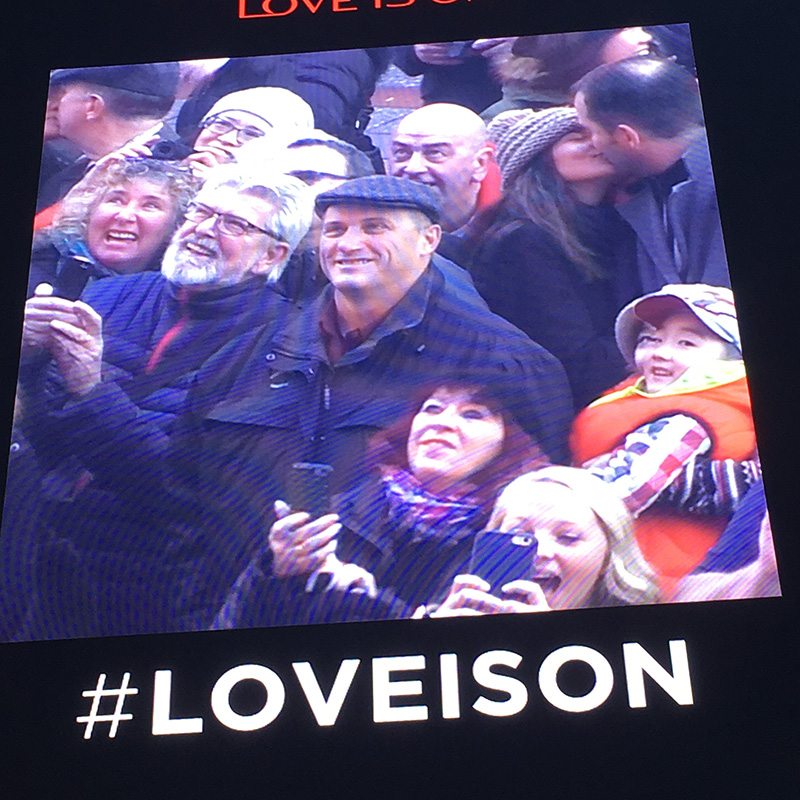 We looked at the hot dog vans on the street but couldn't bring ourselves to do it, as the thought of the lone hot dog from the Simpsons, going round and round, is still in my head.
Despite that, and this may sound odd, but the city smelt good, not the garbagy smell that we had heard about. It was pizza and roasted nuts and pretzels and amazing aromas from the halal food stalls. It is November and after the summer heat and before the bitter cold, so I think that this must bring out the best in the city.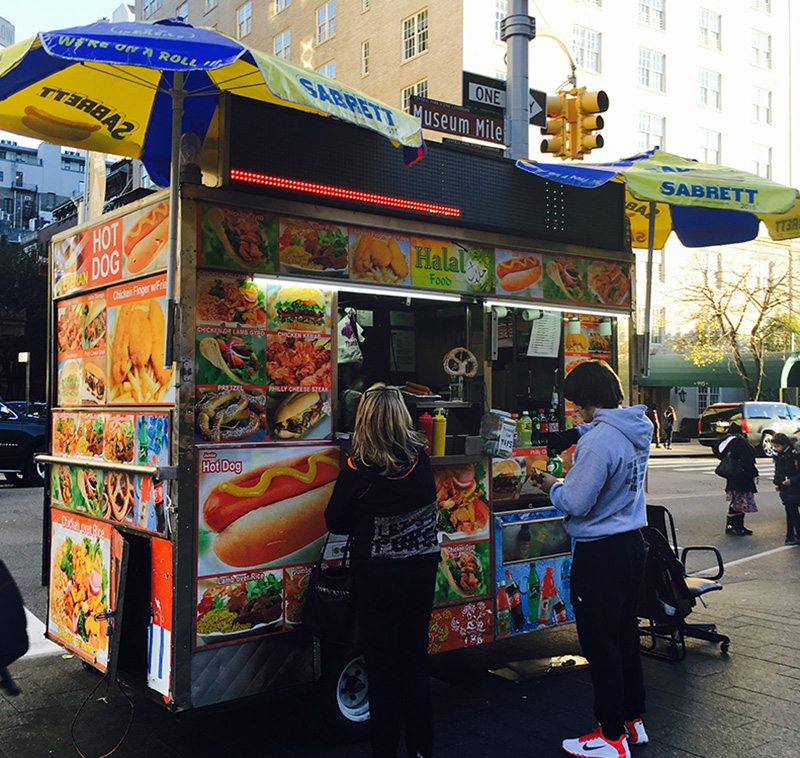 It's beginning to look a lot like Christmas
The city is particularly attractive as the Christmas decorating is underway. The buildings are amazing, and there are pockets of diversity everywhere. We went to The Rockefeller to see the tree being decorated but not unveiled, and to see the ice skating.
We headed to Bryant Park because I know that it has fashion shows and also it was pretty. That is all I need as a tourist and they had ice skating and a fight to keep us entertained.
Places we liked
Wandering around Central Park, which would take a long time to explore properly but we covered a lot.
We checked out Macy's Christmas window. Nice. Then we saw Saks 5th Avenue. Chic. The winner, however, has to be Lord & Taylor. Gave me that really Christmassy feel.
Chelsea, Meatpacking District, Fabric, Soho, Nolita, Little Italy, Chinatown, Noho, where we found a great little place, Café Angelique. Battery Park City, Hudson Square, TriBeCa, Greenwich Village. We had the Lower East, and West covered.
We are staying in NoMad. Ok, I thought that was a joke because the Paul Hotel NYC is totally on trend with its marketing and delivery but Nomad IS an area. The New York Times coined the District's name in 1999 after NYC formally established the Madison Square Park North Historic District, which lies in the center of No (North) Mad (Madison Square). Even the font of all knowledge Wikipedia, says that this area exists
and they have their own website, Experience NoMad 
The Paul Hotel NYC is a great representative of NYC, because it is a little different and the rooms are bigger than the Manolo Blahnik shoebox rooms most hotels offer. Read about why Paula stayed at the Paul Hotel.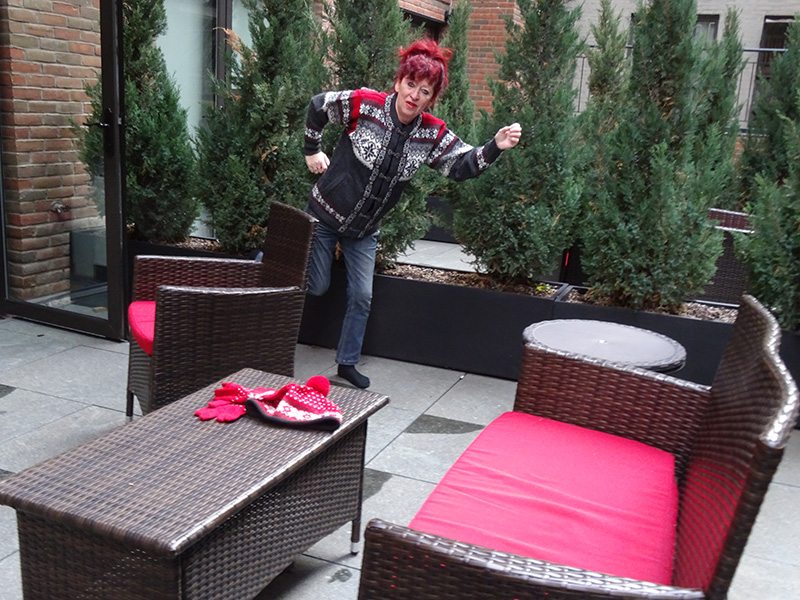 We ate pretty much everywhere we went and spent a good portion of our time looking for a decent coffee made with a proper coffee machine, not that pod crap. It was a nearly impossible task, but then we are from Australia, and we have very high standards where coffee is concerned. Guess NYC doesn't.
We had some culture for our souls at The Guggenheim Museum, and the MET, the Metropolitan Museum of Art, which was my dose of art and history and I, loved it a lot.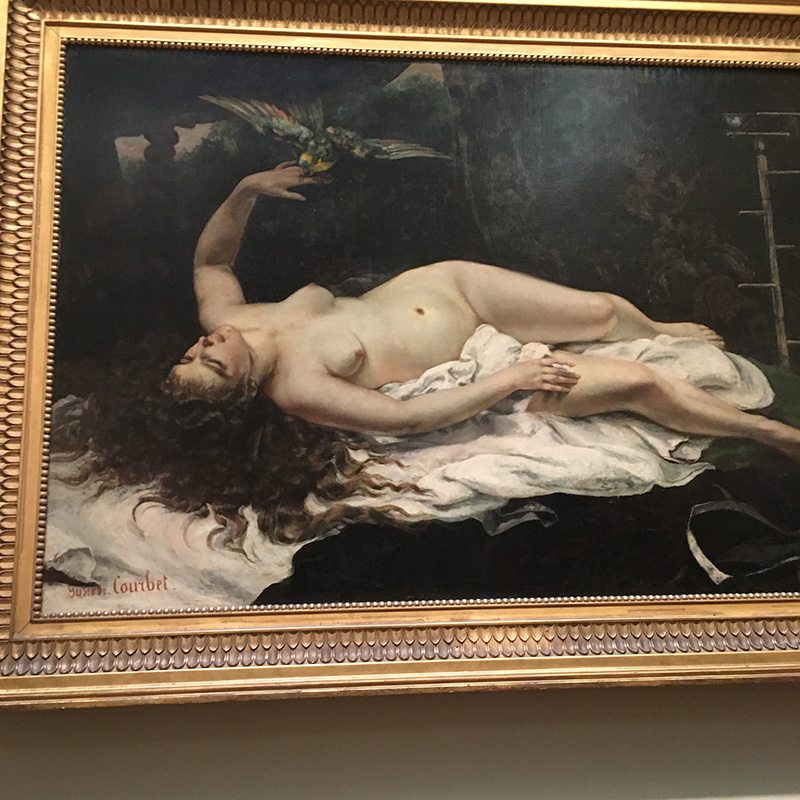 We went to Ground Zero – the 9/11 memorial because it has to be done, and it is done so very well.
New York is taxis beeping, police sirens and fire brigades careening down the streets. It is crazy people and brownstones, horse drawn carriages in Central Park. It is light, noise and smells. It is a city that tourists like me want to explore.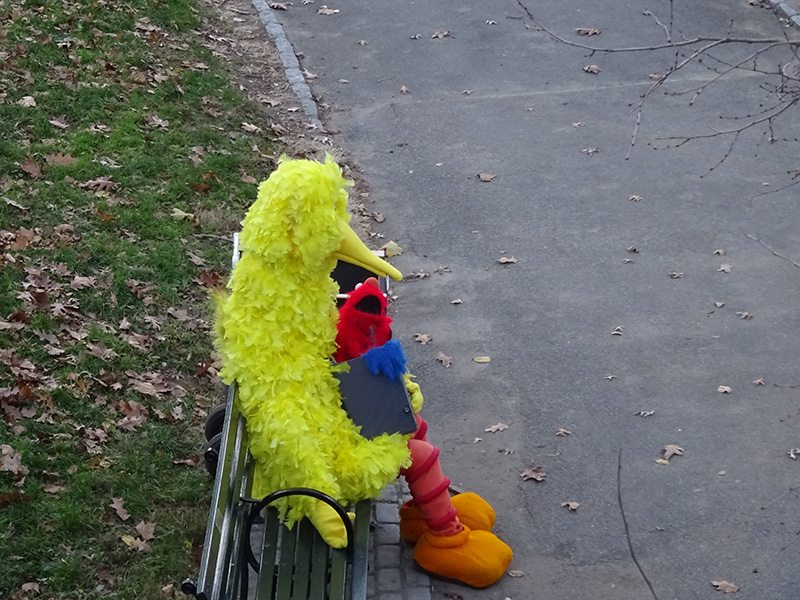 Things I didn't rave about
We took the boat out to the Statue of Liberty and Ellis because it was there. I wouldn't do it again because it took too big a chunk out of the day that could have been used for exploring more on foot.
We walked the High Line, and it was pleasant, but I didn't rave about it. It might be a seasonal thing, or it could be just me, so let's go with that.
I have no doubt left a lot out, but it is OK to be a tourist in NYC, there are plenty of us who think so.