The aim of this article is for innkeepers to understand exactly why the Millennials have discovered B & B's and are Loving Them, and what you can do to capitalize on this travel trend. We have asked 7 of the most diverse and successful millennial travel writers to tell you exactly what they like about B&B's and what they want and expect in this experience.
I think that Shandos Cleaver of Travelnuity sums it up perfectly when she says "So much that is old-school is new again, ranging from beards to knitting, and B&B's are part of that old-school renaissance".
Who would have thought that the millennials would have discovered B & B's and that this is becoming such a growth travel trend? Many have as much money as their Baby Boomer parents, who are choosing to spend their children's inheritance anyway.
Millennials are now looking for weekend getaways that are unique and take them away from their often high-pressured office environments, and out of the cities.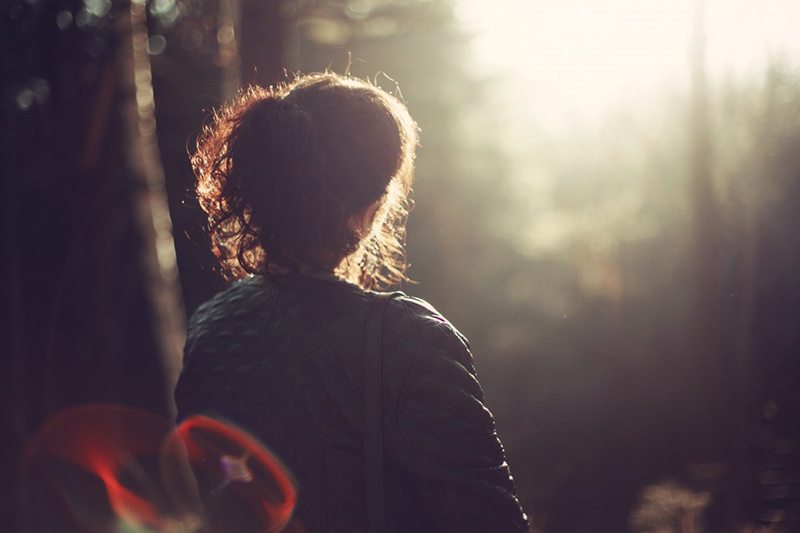 B&Bs or Inns, are ideal for that because they do not have that corporate feel, and that is what many millennials need a break from.
What Very Successful Millennial Travel Writers Say
We asked seven very successful millennial travel writers to weigh in on this conversation, and their comments are written below ..verbatim.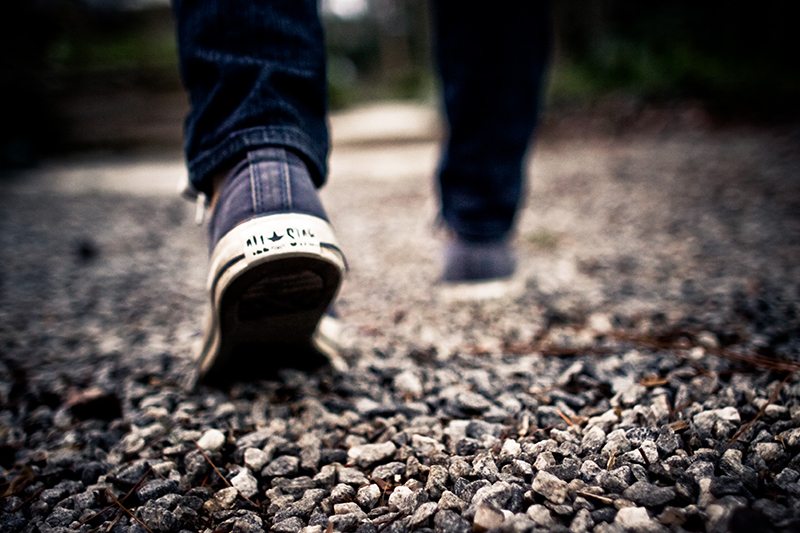 How we came to notice this trend
Many of you will know that we are staying at each of the 12 Distinctive Inns of New England and a lot of the delightful company that we are keeping is from the Millennial generation. The various innkeepers that we have spoken to, confirm that Millennials are by far their biggest and most astounding growth demographic.
Who are the Millennial?
Most researchers state that millennials were born anywhere between the early 1980s to the early 2000s, which would make some in their mid 30's. We understand that there seems to be many different opinions on what ages a millennial are, so we were a little flexible.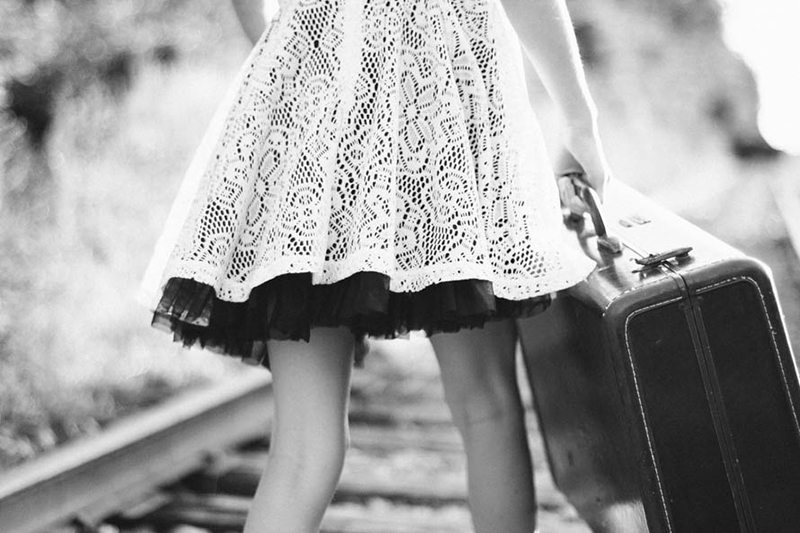 Why the fascination with B&B's and Inns
It is a little crazy, but the demographics of the B&B's, Inns, etc. are so varied. From older people, as in much older than Gordon and I, to millennials, particularly in the 20's and 30's there are a mixture of guests who are frequenting B&B's and Inns for a variety of reasons.
Some millennials go for celebratory reasons like weddings, honeymoons, babymoons and anniversaries. There has however been a rapid increase with many wanting to get away for a weekend from the hectic work lives that they have, and some time to debrief away from the cities and their corporate worlds.
Others are going because there is an upturn in their interest in the artisanal way of life – the return to the basics and the emphasis on the homemade and the grassroots approach to living.
In saying that, they will still have their phones in their hands, and you know what? That is ok too. You can have it all. FYI, even we Baby Boomers clutch at our technology also. So that may be something that innkeepers need to understand.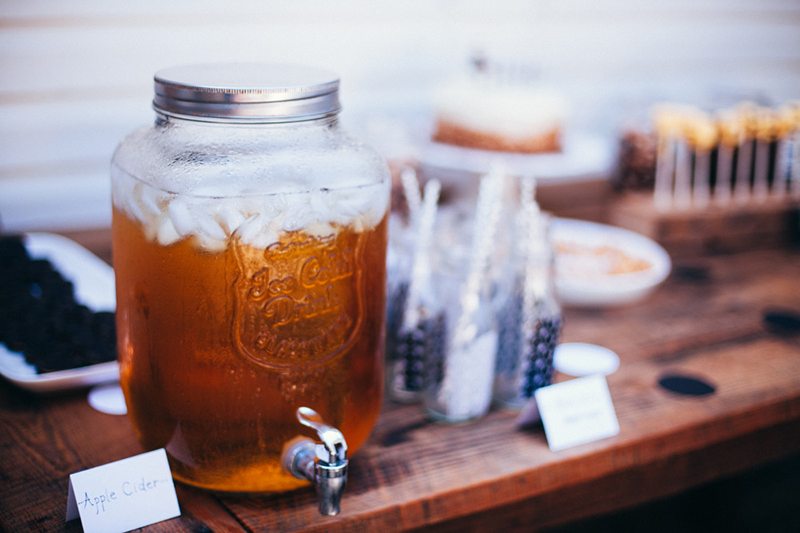 One of the most successful things we experienced was a communal breakfast of the eight guests. Not only was the food of an extraordinary standard, but the company was from millennials to much older guests. We talked, and we shared photos from our smartphones, and that is just the way that it was, and then we each went off doing different things as suggested by the innkeepers, or that we each had organised.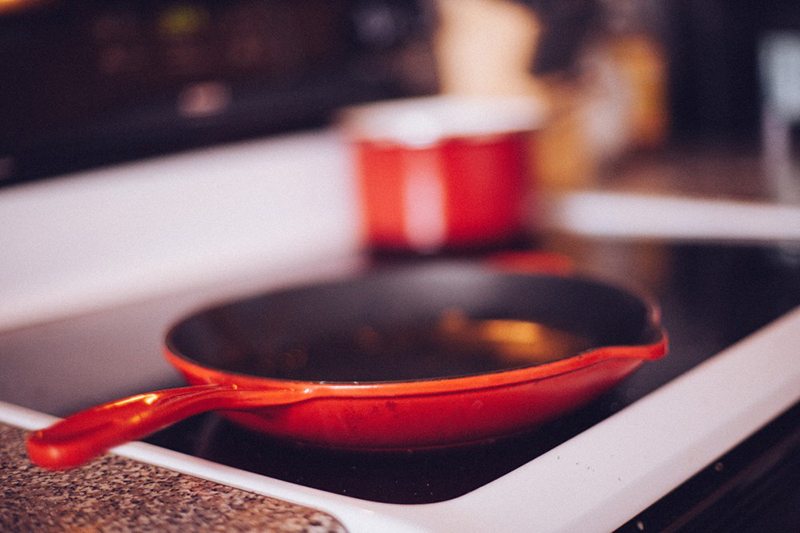 We asked some very successful travel writers, who just happen to be Millenials, what they want when visiting an inn or a B&B.
We posed some questions and here are the responses, unedited.
Matt & Alana of Great Big Globe are independent travelers who have been exploring the globe non-stop for the last year and half. They enjoy getting away from tourists hot spots and getting to know a destination on a local level.

Imma of A World to Travel runs a site focused in unique experiences around the world, photography, music festivals and the great outdoors

Rob of World Wide Travel Advice is a global traveller, adventurer, shameless tech geek, vegan and wannabe photographer! It's his my aim to inspire people to get out there and see the world!

Sarah of Travel on your Lonesome writes about solo and independent travel, and offer a lot of advice on how you can do this too.

Stefan and Sebastien, gay couple and owners of the travel blog, Nomadic Boys . Over the past 7 years of their relationship they have done many trips around the world together and always preferred B&Bs. During their recent long 2 years trip in Asia, they preferred guesthouses and B&Bs to hostels and found this was definitely their preferred accommodation option.

Mar Pages of  Once in a Lifetime Journey. Mar, is from a tiny town south of Barcelona. Over the past 10 years she has traveled practically non-stop, taking a plane every week to exotic destinations in the Middle East, Europe, Africa and Asia as a telecoms consultant. 

Sanket is just another 20-something trying to crack the code of the nomadic dream. Not one year ago, he quit an amazing job with one of the largest ad-syndication networks in the world (hint: it may or may not have an exclamation mark in its name), to focus on his writing career. He's the dusky charmer with the husky voice behind Nomadic Lives, and he writes about experiential, slow and off-beat travel, often interspersed with rants over his perpetual existential crisis.

Shandos Cleaver of Travelnuity is a Sydney-based travel blogger. A long traveller who has always been trying to stretch her own travel budget, the mission of Travelnuity is to provide travel inspiration and ingenious tips to stretch other people's travel budgets.

1. What are the absolutely essential things that you must have in choosing an inn (Wi-Fi, experiences, services, activities, peace and quiet, a combination)?
Great Big Globe: We look for a B&B that offers reliable WiFi in all parts of the property. Having access to a small kitchen for coffee and tea throughout the day and laundry facilities is a plus for us. We also tend to choose properties which offer a nightly reception whether it be wine and cheese, a showcase of different local products or just a quick drink and bite before we head out the door for dinner. It's nice way to connect with other guests who might staying at the same place and a good time to get tips for what to do the next day. 
Worldwide Travel Advice: Sad to say, but unless I'm out in the sticks, then WiFi is a bare-essential. Towels are also a staple, plus the ability to communicate with the staff! The should be staff very well informed of the local area. 
A World to Travel: Wi-Fi if I am traveling anywhere else than my country is essential (and it needs to be working, I have faced this situation many times where they advertise it online and once you're there it's down. Frustrating much!).
A unique design helps as well. We head to cozy B&B running away from standard hotel rooms, where you are unsure if you are in Copenhaguen or Marrakech.
Being next or close enough to unique, special and overall stunning landscapes help as well.
AND if they include any other meals, a kettle, have good reviews and are a good value, we are sold! 
Travel on your Lonesome:I think a good B+B simply HAS to have an amazing breakfast! I've stayed in places before and the morning meal has been a let down. A bit of good conversation goes down well, as well as fast, unlimited internet, and FLUFFY TOWELS! 🙂
Nomadic Boys: Wi-Fi is a must, but we appreciate in places like the Philippines, Nepal and particularly Myanmar, this will be a struggle or non-existent. For the rest, we look at all the Tripadvisor reviews and get an idea of the feel of the place and base a decision on that. Above all else, our favourite stays involve owners who are very personable – we do like to be mothered a bit by our hosts. 
Once in a Lifetime Journey:Bathroom amenities (shower gel, shampoo, conditioner), WIFI for sure, Good breakfast with homey options. Ability to interact with the owners for a local feel. Advise on what to do in the area, the hidden things and real experiences, what people do in the area incl anecdotes and lesser known facts 
Nomadic Lives: I'm an internet addict and a digital nomad. So naturally, a stable (and preferably free) Wi-Fi connection is the bare minimum. I also relate B&Bs with homely comfort, which means I'm not expecting the bare-minimum of bunk-beds and closet-rooms that are standard-issue at hostels, nor do I expect the luxuries of a hotel, but I do expect a comfortable bed, and walking area in the room. I also expect that there's a homely, intimate feel to the place. Friendly hosts, friendly neighbors and quiet guests are add-ons. I don't usually expect any sort of special services or activities, but a host trying to bring together the different guests in the house by way of an evening session over drinks, or huddled around a fireplace for a storytelling session could easily make my day.
Travelnuity: Wi-fi is an essential and a hearty breakfast (ideally with a local touch) is always welcome. I prefer places decorated with character (whether a built-in fireplace in a shared living room or wooden furniture), rather than bland modern places that date quickly. It's also handy if it's accessible by public transport – I only rarely hire a car when travelling outside of Australia, preferring to mainly use trains overseas.
 

2. What has or could annoy you in staying at a B&B?
Great Big Globe: When a property isn't set up to minimize the noise of other guests. (Slamming doors, not using rugs on wood floors, putting headboards on a common wall, etc.). Also, public spaces not being tended to throughout the day (only cleaning once a day). Another guest comes through with muddy shoes; someone spills something, etc. Finally, not leaving ample supplies in room for your stay (toilet paper, shampoo, etc.)
Worldwide Travel Advice: I stayed in one place in England where the owner wouldn't leave us alone. As in, knocking on the door every 10 minutes and generally being a bit of a pest! It was irritating, but she meant well I think. I don't think anyone had stayed there for a while! 
A World to Travel: Not having someone to welcome me and having to phone someone when you are at the door, rain or shine. That drives me mad.
Not having the described equipment or services. 
Travel on your Lonesome: Hotels tend to be pretty consistent – reasonable beds, clean facilities etc. Just because I'm staying in someones house, doesn't mean the bed can't be comfy… 
Nomadic Boys: The most annoying thing which almost kills an experience is when you're not told about a particular B&B's location directly next to the local mosque's speakers. This was particularly the case in Udaipur in North India and throughout Indonesia and Malaysia. The call to the Mosque can be a really beautiful sound and particularly in Istanbul it adds a bit of magic to the atmosphere. But when it sounds like a loud obnoxious dictator preparing to invade, droning on and on until 11pm and then starting up again at 5am, it takes its toll. 
Once in a Lifetime Journey: When charming and heritage become sold, worn out and unpractical. or decor that instead of being charming it feel too much like grandma's house, there is a fine balance between the two.
Nomadic Lives: Constant noise — by way of noisy neighbors, guests or some sort of construction project around. Like I mentioned, I pick B&Bs when I want a break from the high-tempo hostel life, so the a certain amount of peace is necessary.
Travelnuity: There is such a thing as being too helpful and chatty. While I love a friendly welcome and a local tip or two, I've come across at least one host who didn't want to stop talking and let us go out the door to go exploring! Give the guests space and quiet if they want it.
3. Why do you think that Millennials's are visiting B&B's more regularly now?
Great Big Globe: We like the personal service that comes along with a B&B stay. When staying at a hotel, you tend to be just a room number. When staying at a B&B, you have a name and the person behind the desk genuinely cares whether or not you enjoy your stay. Not just at their property but the city or region you are visiting as well. B&B owners have almost always lived in the area for several years and know wonderful restaurants, hole in the wall establishments, beautiful hikes, etc. They are happy to cater generic cialis 5mg their suggestions to both your budget and personality. Not just sending you to the most expensive restaurants or shopping centers when that isn't what you're looking for. 
Worldwide Travel Advice:I think they're much more personal and intimate than a generic, cold and corporate 'one size fits all' hotel chain. Speaking to a normal person who's house you happen to be staying in, rather than a robot just doing to job makes a difference too I think. Plus it's quaint! 
A World to Travel: To search for unique experiences far from mainstream hotels and big chains. Also, because they are usually budget friendly.
Travel on your Lonesome: I think the rise of Airbnb has made people more interested in the whole 'experience' of an overnight stay. Staying with a family in someones actual house rather than in a boring room hotel room definitely appeals to me. Staying somewhere a bit more residential is handy too, rather than out in an industrial estate on the edge of town.
Nomadic Boys: We love anything which leads to experiencing something through the eyes of a local. This changes everything – you not only make a really good friend, but you really appreciate the place you're visiting far more when you've got a local showing you round. Staying at B&Bs, you're the best place to meet and make friends with locals and not only that but locals who are open to travellers and usually keen to show you round.
Once in a Lifetime Journey: Looking for more genuine experiences. Naturally, as I write about luxury and out of the ordinary, Inns could give me both. If the owners are willing to show the real side of the place, interact with guests (without intruding) and provide a unique setting and building that has history and charm. I would choose to stay at a castle or alike because the property has something else than just a room. Also, some Inns can be very luxurious and more personable with the possibility to getting real concierge service from people who live in the area.
Nomadic Lives: I think millenials are beginning to see the value of a B&B. There's a slightly annoying stereotype about young travellers in their late teens/early 20s — that they usually travel to party, in a pursuit of cheap alcohol and easy sex. While this is partly true, some of us also travel to discover new places, new cultures and meet new people. Some of us are what you'd call ambiverts — we love the outrageous hostel parties, but we also love peace and homeliness. Naturally, B&Bs become appealing — they are one of the best ways to discover daily local life in a new country, meet local folks, live a few days like a local person and all of this at a reasonable price, and a certain amount of privacy and peace, which is hard-to-come by at hostels.
Travelnuity: So much that is old-school is new again, ranging from beards to knitting, and B&B's are part of that old-school renaissance. Additionally, many Millennials are regular travellers, and are looking for unique and authentic experiences, with B&B's more likely to fit the bill than international hotel chains.
4. What would the ideal weekend at a B&B look like for you?
Great Big Globe: The B&B would offer early afternoon check-in so we can get settled but still have the afternoon to do some sightseeing. The B&B would suggest options for dinner and assist us with reservations if necessary. We'd come back for an early evening welcome reception which would showcase local wines, beers, cheesemakers, etc. At the reception, we would talk to other guests or the B&B owners and make a plan for the rest of our weekend. Ideally, the property would be situated within walking distance of dinner.
On Saturday, breakfast would be offered between 7-10am (coffee and tea available earlier) so we could dine at our leisure. It would be great if the property was quiet (no set events) for the remainder of the day so those wanting to relax and read on the grounds, etc. could have that option. We'd spend the day out sightseeing or hiking, come back for shower and a quick hors d'oeuvres hour before walking to dinner.
On Sunday, a traditional breakfast would be offered as well as a "to go" option for those needing to leave town or simply wanting to maximize their time. 
Worldwide Travel Advice: My dream B+B weekend would involve a healthy selection of books, a well-stocked wood burner, quality complimentary cosmetics, heaps of local knowledge on where to go locally, privacy… and of course, an incredible home cooked breakfast in the morning! I mean seriously, keep the coffee and OJ flowing!!!
A World to Travel: Active, getting close and personal with the great outdoors and with an awesomely warm and welcoming place where to rest my head after a great day outside. With a warm meal waiting for me and the comfiest bed ever! 
Travel on your Lonesome: A local adventure, an action packed day, followed by peace and quiet in the evening, a ridiculously comfy bed, some books, endless hot water and a BATH! 
Nomadic Boys: Getting that local experience from a weekend B&B stay is a bit more tricky as you're more inclined to squeezing as much in as you possibly can in a weekend stay. But nonetheless, the B&B we stayed at in Bruges in Belgium was run by a really sweet husband / wife team who opened up 3 rooms in their home to travellers via Air BnB. It was centrally located, and they made the most delicious breakfast every morning for us, so delicately prepared and were friendly/keen to chat with us, but knew when not to become too intrusive.
Once in a Lifetime Journey: Great breakfasts and activities to explore the area. Maybe a map with a daily itinerary that can be followed on a self-guided manner or a local guide the Inn can organize to show you nature or wildlife or even just to take you to the local market and get to know the owners of the market stalls. Great homey dinner is essential too with romantic touches of candles and soothing music.
Nomadic Lives: A cozy king/queen size bed, a window overlooking a water-body, a common living-room/salon with carpeted floors, warm-fuzzy lights and a raging fireplace; a friendly local host, eager to share his/her life-stories, an intriguing book or awesome people for company, and some chilled beer or a superb Riesling. Sounds pretty close to perfect for me. 
Travelnuity: Drive up to a beautiful old house out of the misty, afternoon rain. Check-in and sprawl out on the comfy, king-size bed. Head out to a local restaurant recommended by the friendly host, who made a last-minute booking for us. Return to have a glass of port around an open fire or relax with bubble bath in the bath. Sleep like a baby, then wake up to feast at a small table in the room or outside in a sunny courtyard on a basket of locally-produced breakfast goodies.
5. Any other comments.
Great Big Globe: It's important for guests to know how to contact owners/employees throughout their stay. That doesn't mean someone needs to man a "front desk" all day, just simply be clear on how to contact someone if you need something. Whether it's a phone number, knock on a certain door, etc. No guests want to try to track someone down for an hour to simply ask for another roll of toilet paper or lightbulb. 
Worldwide Travel Advice: Active, getting close and personal with the great outdoors and with an awesomely warm and welcoming place where to rest my head after a great day outside. With a warm meal waiting for me and the comfiest bed ever!
Nomadic Boys: Air BnB has been our main base to get the best BnB experiences. During big trip in Asia, we frequently tried to find a long term base in cities like Bangkok and Kuala Lumpur where we could essentially work on our blog. We would usually find a condo apartment in the suburbs of the city which would include a pool and gym, and would cost no more than $30 a night. We spent Christmas last year in our condo in Bangkok.
Once in a Lifetime Journey: Younger people living in this sterile and cold world of social media (I include myself) are more and more looking for the genuine old-fashioned slow ways of life. Plus, those living in cities are even more starved for countryside life. I love the history behind the walls.
Nomadic Lives: B&B's have a special value-proposition. They are in a great position to facilitate local and cultural exchange for travellers, and can do so from within the comfort of their own home. While I generally look to stay in hostels — mostly because I've partied a lot in my late-teens and early 20s, I'm now beginning to find myself enjoying B&Bs more and more. I think they are here to stay, and I hope I will meet more and more interesting people and discover more interesting stories at cozy, little B&Bs in years to come.
Take a Break and reflect on what these travel writers, your clients, with huge readerships, and who are influences in the travel industry, are telling you.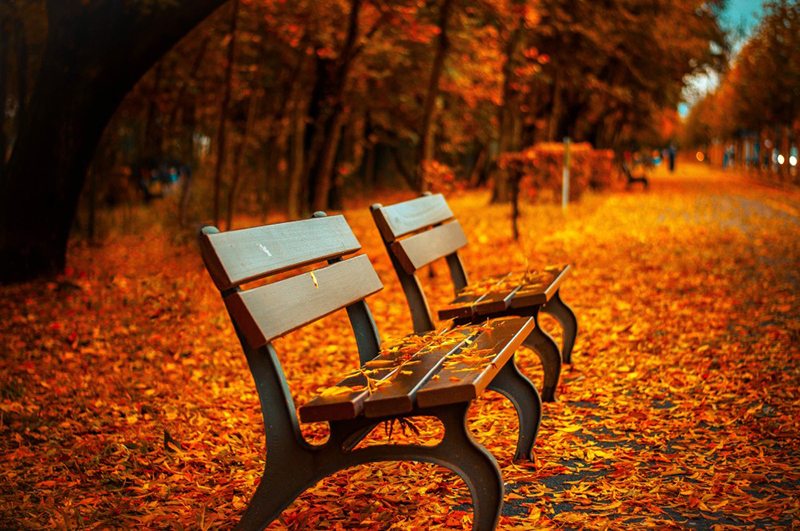 Millennials Travel
They are explorers and want the unique experience.They are also a money pit, much like their baby boomer parents, another lucrative marketplace.
Constant Connection.
Free Wi-Fi. But then we all should get that. Do not charge anyone, millennials or not, for Wi-Fi. If you have to spend some money to upgrade your system; then this will be money very well spent.
Authenticity and Personal Experiences.
Home cooked meals and chances to perhaps cook the home cooked meals and also the chance to have their own space. We asked one couple who said they want the community feel 'when they felt like it'. This seemed fair enough because we felt the same. It is also about experiencing artisanal food, in a community environment.
Knowledge of the Local Area
Based on our experiences, this is where B&B's shine through. They do know everything that is going on so keep it up because we and millennials appreciate this insider information.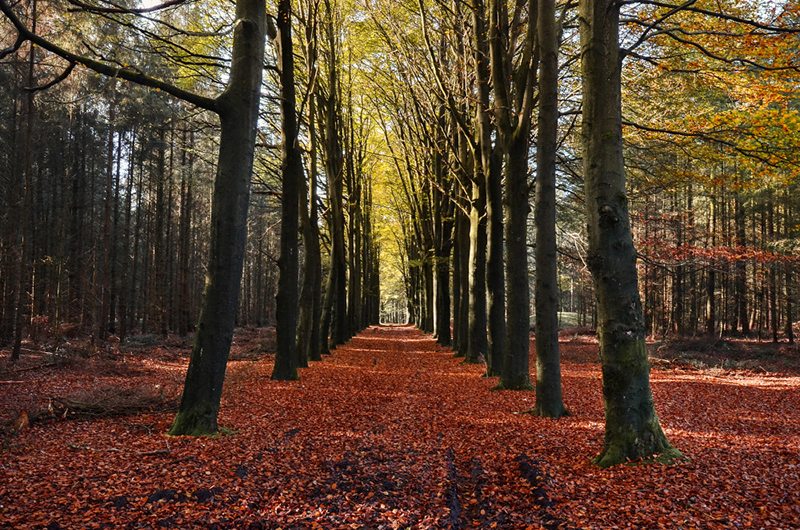 A Bargain
OK, it is human nature to want a good deal and if you can add as many inclusions as possible, millennials weill be happy. A knitting class, a foraging for mushrooms opportunity. What bundles can be suggested to meet the needs of the millennials?
To See Proof of your Internet Presence
Make sure your site is attractive and user-friendly. Sell your product, your B&B to your client, and in this case, we are talking a very lucrative market; the millennials. Make sure that you have a very well thought-out testimonials page. Having a Facebook page that is frequently updated, is a given. Any other social media is a bonus.
Listen and Respond to your critics.
People do rely on other's opinions but are savvy enough to read between the lines. If someone has given your inn a poor review on Trip Advisor or Yelp, address it publically and politely. In fact, answer all comments…and try not to be defensive.
Millennials have Discovered B & B's
Ask your guests what has worked and what didn't. If it is realistic and is in keeping with your inn's ethos, then address it. However, you are successful because you have your own signature…and at the end of the day, you need to be true to yourself and your business model. None of us are perfect however and can always learn from one another.
So, the Millennials have discovered B & B's and are loving them, and you may well get a piece of this lucrative action.
I hope that this has given all of you innkeepers food for thought. We would love to keep in contact , so join our newsletter and see what else we are discovering in this very interesting world of travel. It is easy and you will not be spammed, just sign up here for a weekly update.