This is our second post in our Weekend Travel Inspiration where we will help you to understand our country Australia, a little better
What's the capital of Australia? Answer this question without cheating.
Most people, even Australians have to think twice. Of course the people who live in the state of Victoria will say Melbourne, but most other people in the world would quickly say it is Sydney, the capital city of New South Wales. As for our other capital cities, all unique and wonderful in their own rights, they rarely get a look in. FYI, they are:
Adelaide, capital city of South Australia,
Hobart, capital city of our own island state Tasmania,
Perth, capital city of Western Australia
Darwin, capital city of one of our 2 territories, Northern Territory
Brisbane, capital city of Queensland, which is a state that many visitors do know about.
And the capital city of Australia, which is located in the Australian Capital Territory is …
CANBERRA
So let us explore the capital city of Australia, CANBERRA
As in my previous Weekend Travel Inspiration, Understanding Australia: Weekend Travel Inspiration where we explained that no-one is immune from us having a go at them, the same goes for Canberra. Apparently "It's bad enough – sad enough – that Canberra bashing is a national sport …" but when the capital city, built on a sheep farm, takes the piss out of themselves, well .. it is open slather for everyone. Have a look at this sculpture is smack in the middle of Canberra.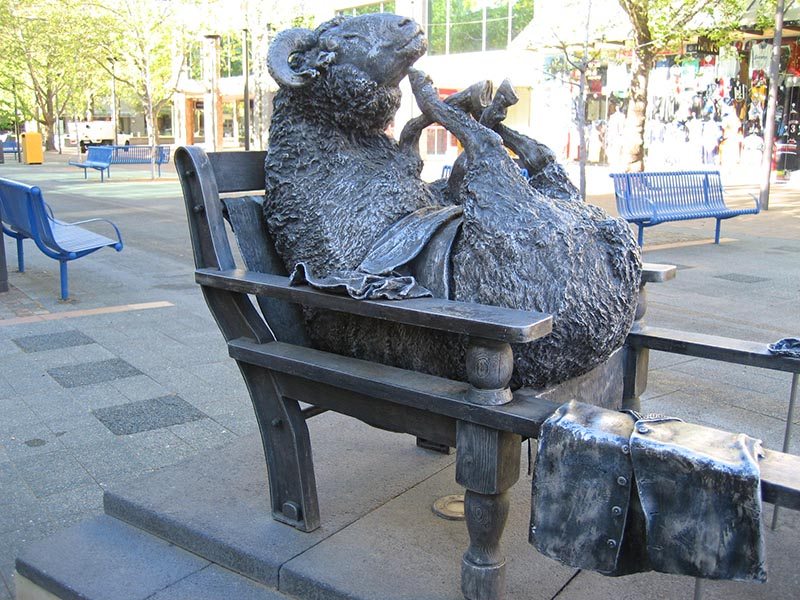 And if you think that kangaroos jump down the main street in Australia, you are partially correct. Just read this where a kangaroo jumped though a window into the house of some local people in Canberra
Seriously now, let's learn about our nations capital.
Canberra has a population of around the 380,000 mark. The population tends to fluctuate on who is in power at the time, and how many public servants that they are wanting. So Canberra is somewhere between Juba in South Sudan and San Jose in Costa Rica. Sydney meanwhile has a population of about 4.6 million.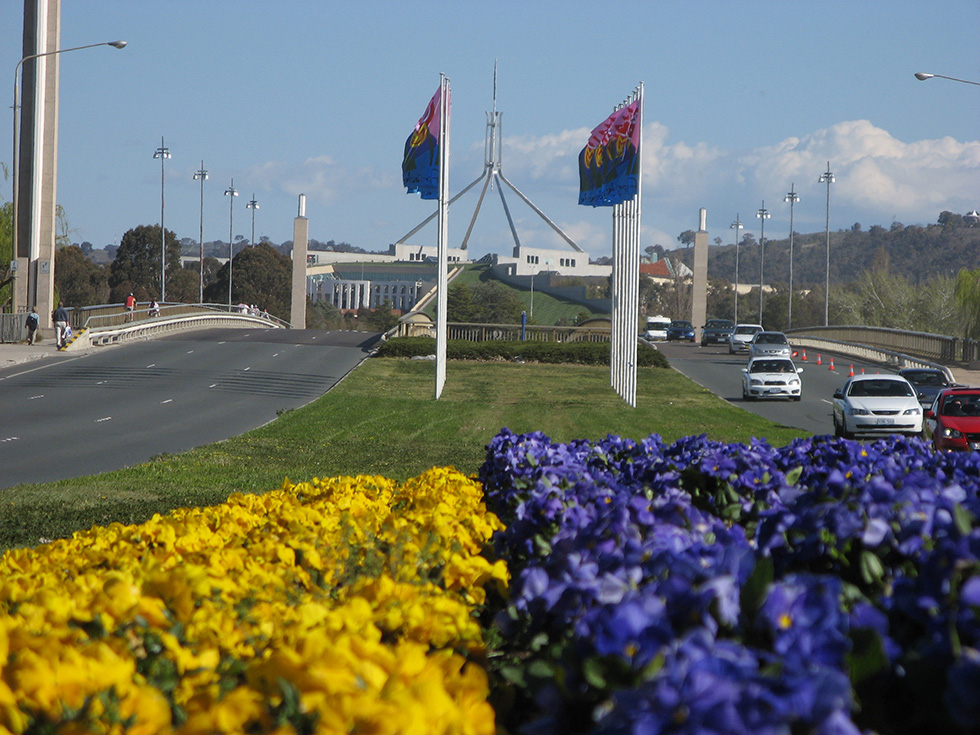 To understand Canberra a little better, you need to look at the why?
Canberra is a purpose made and designed city. Legend claims that the existing rivalry between Sydney and Melbourne meant a neutral area needed to be chosen as the capital city and the centre of government. So a sheep farm roughly in between the rival cities was selected as the site of our nations capital. An obscure American architect named Walter Burley Griffin won a competition for someone to design the new seat of power. His vision was to divide the area in two with a lake being the fence between the civil area on one side and the residential on the other. When Lady Denman, the Governor-General's wife, declared the city open in 1913, she (mis) pronounced it as Can-bra, not Can-berra. Nice start. Canberra is actually an anglicised Aboriginal word, Kamberra meaning, "meeting place"… oh the irony … as it is located on the ancient lands of the indigenous Ngunnawal people.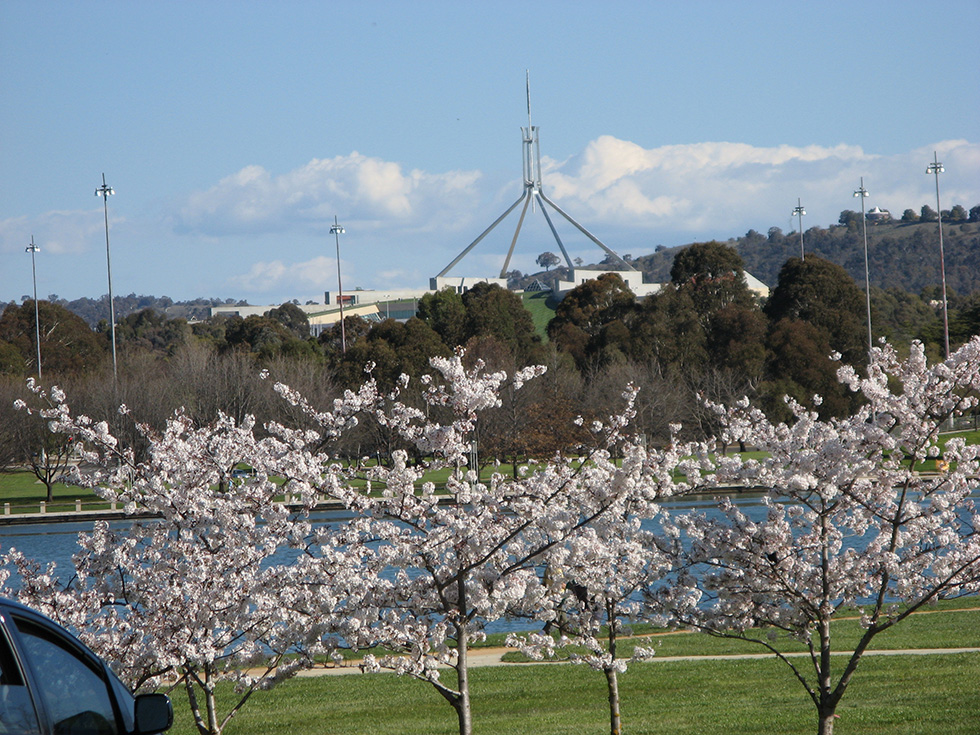 As Canberra has grown, Lake Burley Griffin named after the architect and actually a very beautiful area, is less of a divide than what he had planned as people and industries have spread across both sides. Canberra is home to the Australian federal government and so is a bureaucratic city in simple terms with a huge amount of civil service personnel in all areas like defence, finance and education. There are a lot of people from all over the world that work here in Canberra, and not just the folks from the many embassies. This means that Canberra has a population made up of public servants, transient personnel and those who just like the place. Most work in some form or another for the bureaucracies in Canberra, and that is a given in any capital city.
Why is Canberra like?
There are many jokes about the personalities of public servants, and some of the Dilbert cartoons are pretty apt. Canberra is an enigma in that although it has the national buildings of a capital city, and some are very beautiful, it has not lost the feel of a sheep farm. In fact at the Botanic Gardens you can stand on a bridge and look one way and see exotic and native trees, shrubs and flowers but turn the other way and see the dry dirt structure of an inland sheep farm.
Canberra is very hot in summer hitting late 30's to mid 40's and very brisk in winter with frosts quite common each morning. Rarely does it snow, despite being very close to the Australian ski fields. Both the old and the new Parliament Houses are each architecturally very interesting while the Australian War Memorial is historically very thought provoking. The National Art Gallery holds amazing static displays and hosts many major national and international exhibitions while Questacon, the Science and Technology centre is a real attraction showcasing Australia's very real contributions to the sciences.
Lake Burley Griffin, the central divide of the city is magnificent. It is a massive man made lake that you can sail on, or cycle around the foreshores. This is where Floriade, the annual flower festival is held, attracting both local and international visitors. The care and precision and indeed entertainment on offer shows that they can do it and do it well. And they are starting to put more events on.
Why Canberra is special
It is not uncommon to see the sky awash with hot air balloons and it is a spectacle in itself. These dawn balloon rides give you a real sense of the nation's capital and an understanding of the enigma of this artificially designed city. Canberra still retains a rural charm and does shock visitors with its corporate yet laid back atmosphere. Canberra, like the rest of Australia are sports mad, particularly with their football team. Summernats is a major car festival held annually and attracts rev heads and car enthusiasts from all over. This seriously goes off. This in itself is also a riddle in that the normally proper Canberra suddenly becomes very very improper. In fact there is quite an underbelly of improper activities in Canberra.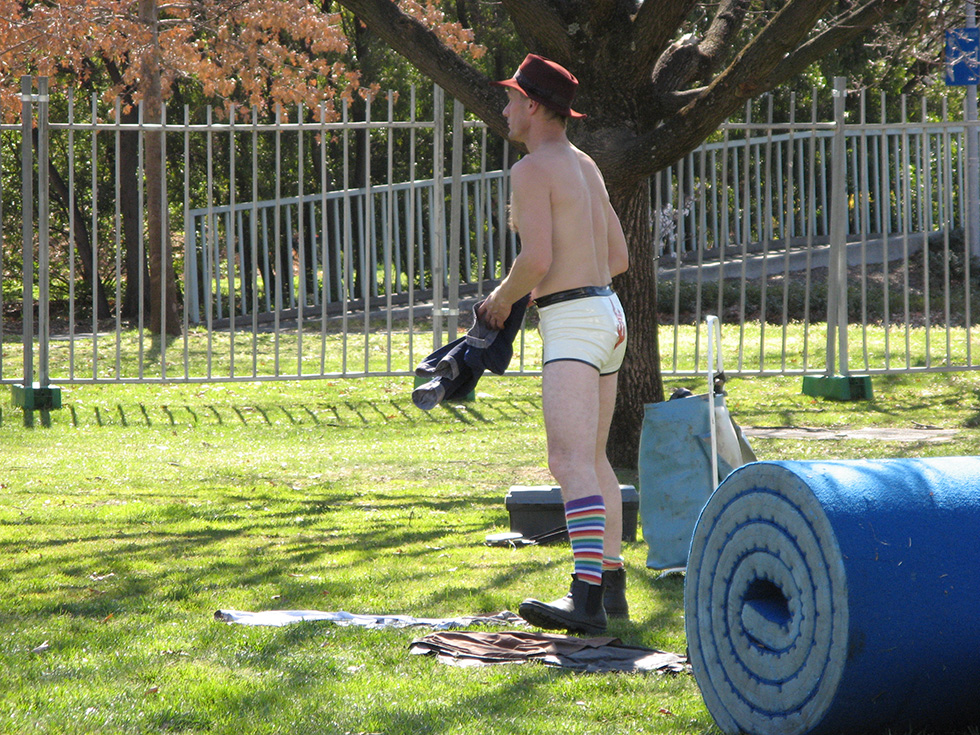 Canberra is Australia's capital city. The great thing about Canberra is its  thriving food scene and there are some serious places to eat as well as a burgeoning wine scene with many cellar door opportunities. Have a look at New Acton for both excellent urban design and also some very good eateries.Canberra also does some seriously good  avant garde festivals and cultural events.
So much as we like to stir one another up, or stir anyone really, Canberra is certainly worth visiting.
So now if anyone asks you, 'What is the capital city of Australia?", you know the answer.