Outside my Front Door is a series of posts by fellow travel bloggers who share what is … outside of their own front door
Rosemary is a Townsville-born translator who has been living in France since 1975. She loves sharing her French life and frequent travels around Europe, often by bike, and showing friends and family the things that she likes best in her neighbourhood in Paris, which is next to the Louvre and the Palais Royal, and her lovely Renaissance home in the Loire Valley. Rosemary has two blogs, Aussie in France and Blois Daily Photo
Outside my front door is a large expanse of trees and grass and on the other side is the Loire River, flanked by two levees, first mentioned in 1584, which is the exact same year in which my Renaissance house was built.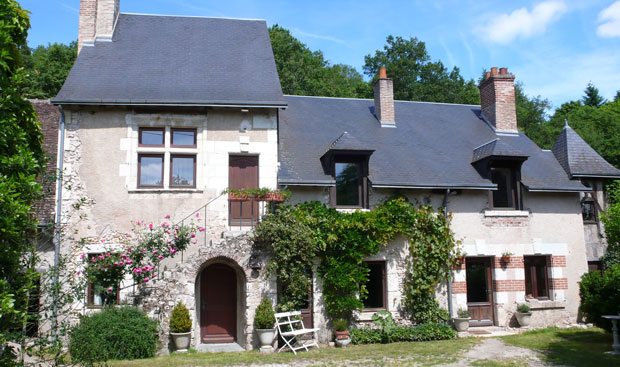 If I go left five kilometers along the river, I will come to the city of Blois, with its royal castle, built on a promontory overlooking the Loire, and former home of Louis XII, François I, the star of the French Renaissance, and his son Henri II.
Fifteen kilometers to the right along the river will take me to Château de Chaumont, which also stands high above the Loire and was once owned by Catherine de Medicis, wife of Henri II, and later, by his paramour, Diane de Poitiers.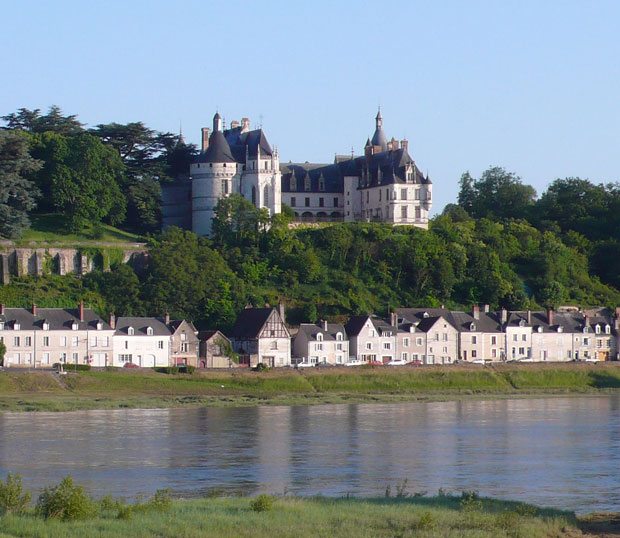 The same distance again and I can join friends at The Shaker on a little island in the middle of the river and watch the sunset over another royal castle – Amboise – where Leonardo da Vinci, a great friend of François I, is said to have taken his last breath.  I'll probably see hot air balloons as well.
If I cross the river via one of Blois' three bridges, I will soon arrive at Château de Chambord, one of the most stunning examples of architecture in France. Its construction was commissioned by François I as a hunting lodge when he was only 25.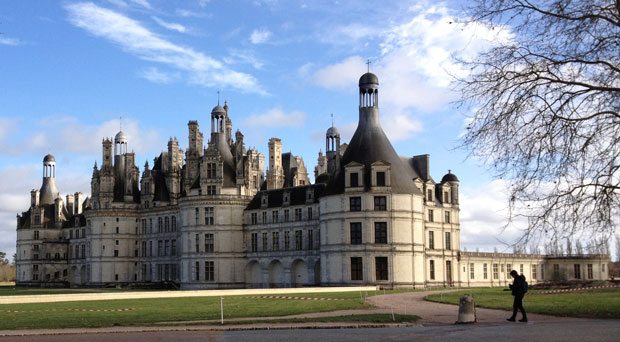 A few kilometers further south is Château de Cheverny, which has housed the same family for six centuries and is the only major château to have retained its original furniture and furnishings.
Those are just the closest châteaux. Chenonceau, Azay le Rideau, Villandry, Langeais, Ussé, Chinon are all within a couple of hours' drive. But we obviously don't spend all our time visiting castles!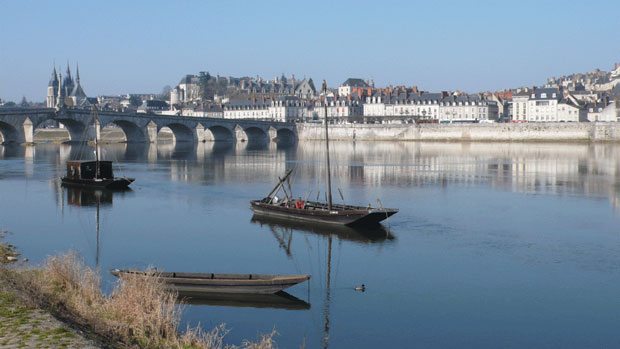 One of the reasons we chose to live in this part of France is because it is so close to Sologne, a vast area of about 5,000 square kilometers that starts slightly south-east of Blois and is bound on the north by the Loire and on the south by one of its affluents, the Cher. It includes Chambord and is known for its many lakes, ponds, marshes and forests.
We are very keen mushroom hunters and for that, you need a state-owned forest, preferably several, with different species of trees and habitats so you can forage nearly all year round and vary the type of mushrooms you pick. Boletus, chanterelles, grisettes, amethysts, funnel caps, parasols and horns of plenty are just a few.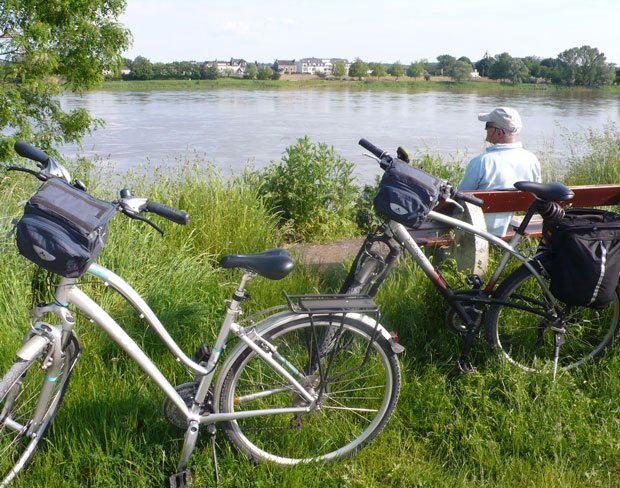 Cycling is another of our passions and the Loire Valley is on the Eurovelo 6 circuit from Nantes on the Atlantic Coast to the Dead Sea. The Loire portion is called Loire à Vélo and offers an incredible variety of scenery and bike paths. Riding through the forest and suddenly coming upon Chambord is an unforgettable experience.
Our love of wine is also catered to. The Loire Valley wines offer an amazing variety of reds, whites and rosés, and we love visiting the troglodyte cellars in Vouvray famous for a sparkling wine made using the champenoise method.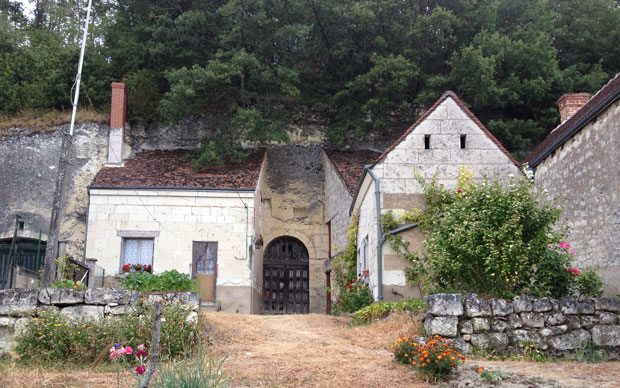 For the moment, we're still living in Paris, which is only 200 kilometers away, but we'll move permanently in September. In the meantime we're renting out our house in the summer and will later use it for home exchanges. So outside my front door the world is waiting for me!
Follow Rosemary on Facebook and Twitter and Pinterest