Learn about Scotland, in the Outside my Front Door is a series of posts by fellow travel bloggers who share what is … outside of their own front door
Anu and Sri of
Country Hopping Couple
love to explore new landscapes, experience new culture, taste new food, meet different people and make friends on the road. They call travelling therapeutic and say it gives them a new perspective on life. They want to inspire others through their travels and tell the world that travelling can be done while having a full time job! They are currently based in Edinburgh, and are travelling the world slowly, yet steadily.
Living in Scotland
Living in Scotland has been one of the best things happened to us. And as nature and mountain lovers, we can't stop but fall in love with this country. There are wild mountains, silent valleys, beautiful lochs, classic castles, untouched pristine beaches and much more in Scotland.
We seize every weekend and public holidays to travel around Scotland in search of lesser explored places. And we've found one thing in common! God has bestowed the country with abundance of nature.
In this series of "Outside my Front Door", we will share some of the beautiful places we've explored within Scotland.
Callander
Located within the Loch Lomond and Trossachs National Park, Callander is often considered as the "Gateway to Highlands". It's a wee town surrounded by huge mountains . You should definitely make a stop here if you fancy 
seeing the cute family of highland cows
 – Hamish, Heather and Honey.
Isle of Arran
A pocket size island located a couple of hours away from Glasgow, Isle of Arran offers great outdoor activities for travellers. You can hike up Arran's largest mountain Goatfell, walk on the lovely stretches of its coast, visit Holy Island, spot seals or simply enjoy the serenity the tiny island offers.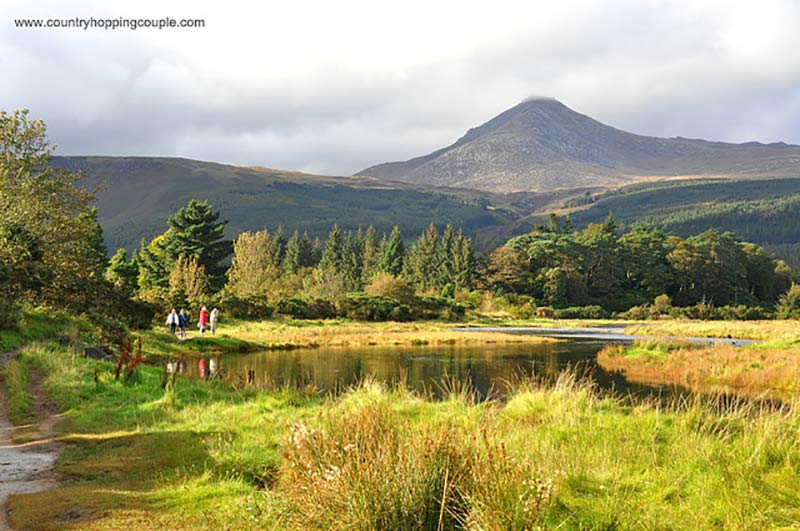 Lochgoilhead
When it comes to visiting Highlands, tourists often tend to visit the famous Isle of Skye and Inverness. But they have absolutely no idea what western Scotland has to offer. Lochgoilhead is a perfect base if you want to explore Oban, Fort Williams or any western isles. Unspoilt scenery, quite lifestyle and lesser crowd makes it a favorable off the beat location.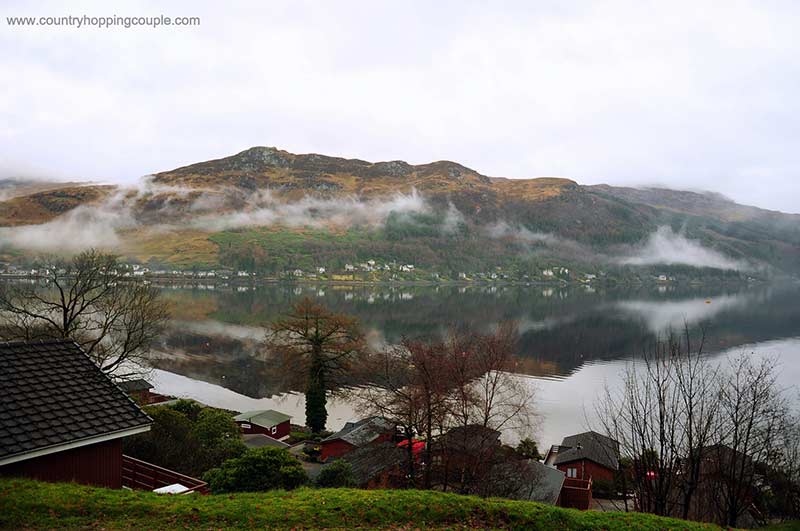 Glenfinnen monument and Loch Sheil
Fancy seeing Harry Potter fame Glenfinnen viaduct and the monument? You can take the Jacobite train to enjoy the 84 mile round trip which is considered one of the scenic train rides in Scotland.This above picture was taken after a little hike up a small hill near to the monument. The panoramic view it offers is breathtaking.
Isle of Skye
There are some road trips that will mesmerize you and gets etched in your heart for lifetime. Isle of Skye is one such place, and despite being there every other season over the last 4 years, we still get excited because the Isle has so much to offer! From Quirrang, to fairy poole to Kiltrock waterfalls, there's everything for everyone.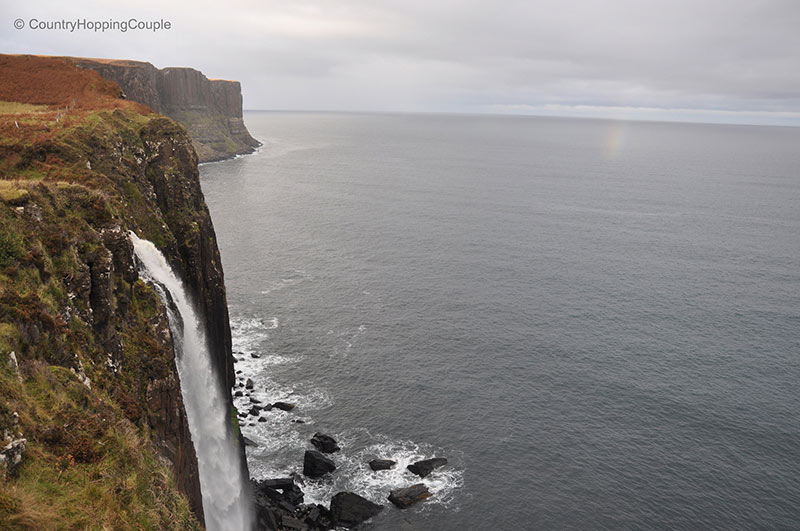 Tips for Travelling to Scotland:
# Best time to Visit: Although Scotland has year round activities, May – Sep are the best time (weather wise).
# International Festivals in Scotland happen in the months of July, August, early September and December
# Weather is unpredictable to the extent that we experience all 4 kinds of weather on a single day. Hence it's always good to carry a sturdy umbrella/raincoat, warm clothes and good pair of shoes
# While planning your trip, make sure to include a combination of outdoor and indoor activities (like museums, distilleries, castles).
# Hiring a car is best option to visit highlands and other remote isles. Alternatively there's plenty of tour operators that offer 2-3 day tours.
You can follow Country Hopping Couple on Facebook,  and
Twitter
  and
Pinterest
to keep up with their adventures.