There were plenty of experiences to be had at Le Saint-Sulpice Hotel Montreal, in the heart of Old Montreal, where we were also able to try some of the iconic Montreal restaurants. I had read about a luxury boutique hotel in Montreal, who had gathered 14 international writers to stay at the hotel. The writers mission was to portray they liked, about what they saw in the hotel. The stories ranged through the genres of fiction, historical romance, and poetry.
This novel idea appealed to us…and I am aware of this pun that I have just written. The fact that the hotel recognizes the arts and the power of the pen is appealing and offers guests something entirely different. On delving a little deeper, we also found out that this hotel has done a movie. Not a promotional movie per se but a plot driven movie where yes, the setting was the hotel. Clever.
This is Le Saint-Sulpice Hotel Montreal, in the heart of Old Montreal. The hotel is unique, and it offers experiences. As Destination and Experience Marketers, who are a little left of center and like lovely things, we knew that you would also enjoy hearing all about this hotel.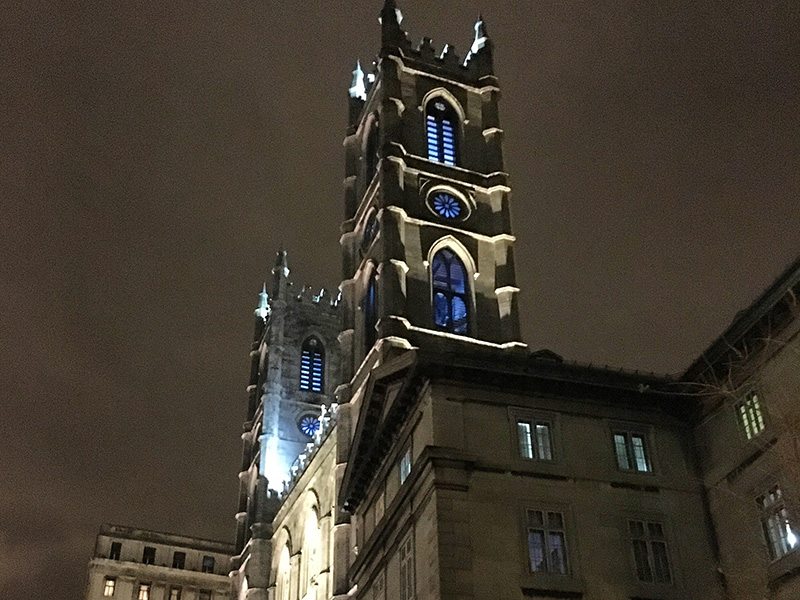 You might like to read the article about the book, the movie and the art gallery to gain a better appreciation of how this hotel aims to step outside of the box and why we wanted to work with them, but finish this article first and come back to it.
Indulge Your Imagination – Le Saint-Sulpice Hotel Montreal
It is worth noting that this hotel has some serious street cred. They were awarded 1st Prize in the Best Marketing Campaign category at the 2013 Worldwide Hospitality Awards held in Paris, as well as many other industry awards.
The Idyllic Setting
When I awoke one morning to see snow very gently falling I ran onto the cobblestoned street and tried to catch snowflakes on my tongue, as you do when you come from a hot and sunny climate. It was romantic, and it was crazy good.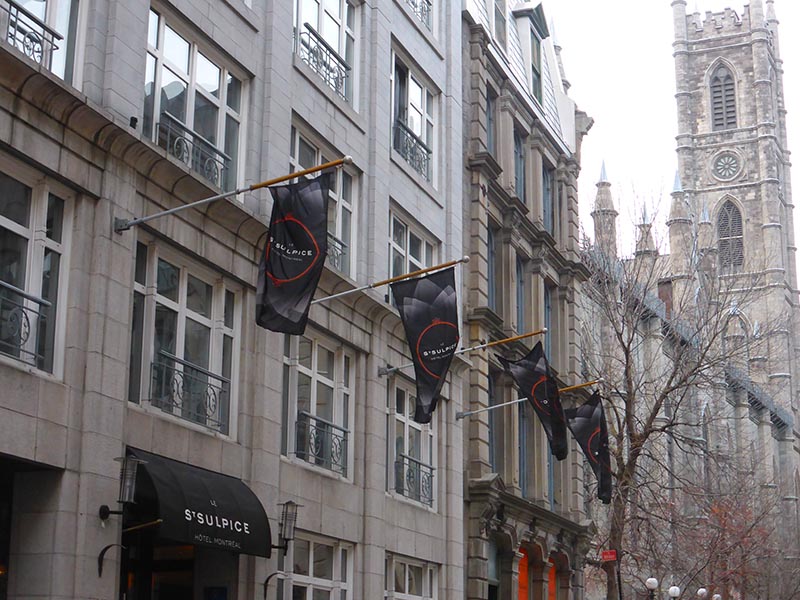 Kristen Kreuk and Jay Ryan and Contented Traveller
The next morning we awoke to a full on movie production occurring outside the doors of the hotel. Inside the hotel, there were all of the people from the production and everyone was staying at the hotel including us, Contented Traveller.  There were lights, camera and action as Kristen Kreuk and Jay Ryan of Beauty and the Beast rode around in a horse drawn carriage and later in the day did some action shots, and some small Australian travel writer may or may not have got into some shots as an extra. Angelina Jolie had been there the week before.
Such is the beauty of the hotel that it is an ideal backdrop for any movie, novel, poem or artwork. It is also the ideal place for guests to stay in this charming city. Montreal is a special city and in many respects we found it even more French than Paris.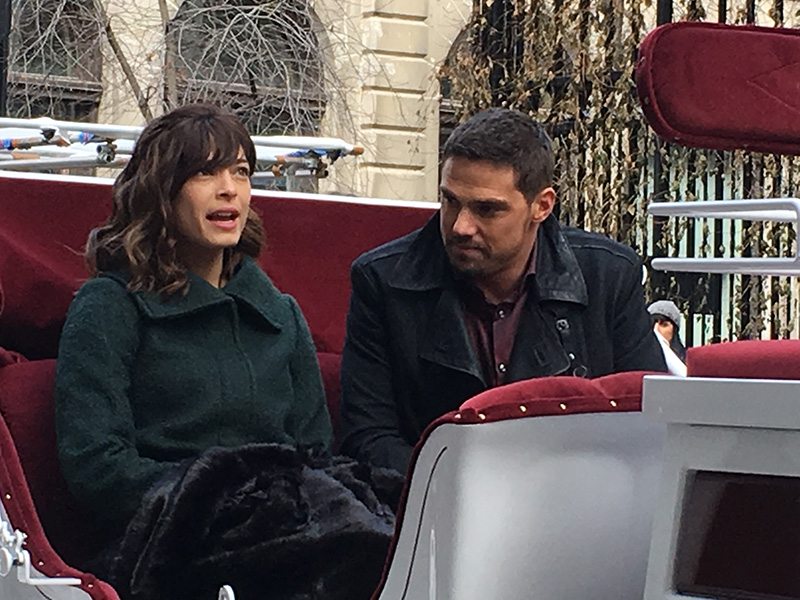 Warm, human hospitality
What we also found at the hotel was that the staff was 'par excellence.' Sorry, the French is catching. They are very nice, professional and helpful people. The doorman, seeing that we needed coffee from an espresso machine, sent us to Little Italy and his favorite place. Not because he had to, but because that it how it is at Le Saint-Sulpice Hotel Montreal. The hotel states that it aims for "warm, human hospitality" and they have nailed it. Over our 3 days and 3 nights, we saw nothing but good people willing to help us at any moment. The coffee shop, by the way, is San Simeon Address: 39 Rue Dante, Montréal, QC H2S 1J6
The Rooms
You have the picture that this is an idyllically romantic setting for a hotel. The lobby and public spaces that you are first greeted with continue these themes. Romantic luxury. The open fire is going, and guests are sitting around drinking cocktails. There is an easy going elegance here and not an intimidating one. The rooms are suites – all of them. There are Superior, Deluxe, and Executive Suites, each varying in size, but considering that all rooms go from 500sqm to 1600sqm, you know that you have a lot of rooms. They all have the quintessential French windows open, looking out over the cobblestone street of Old Montreal or the inner garden courtyard.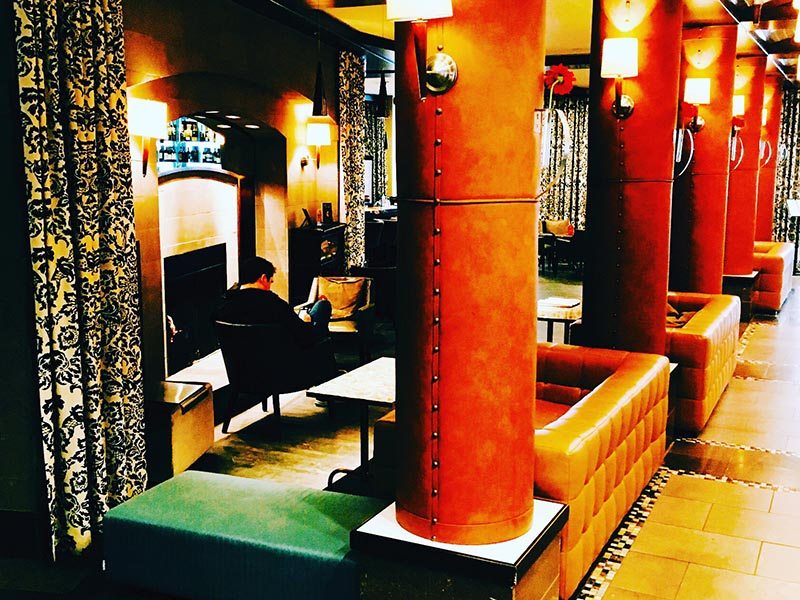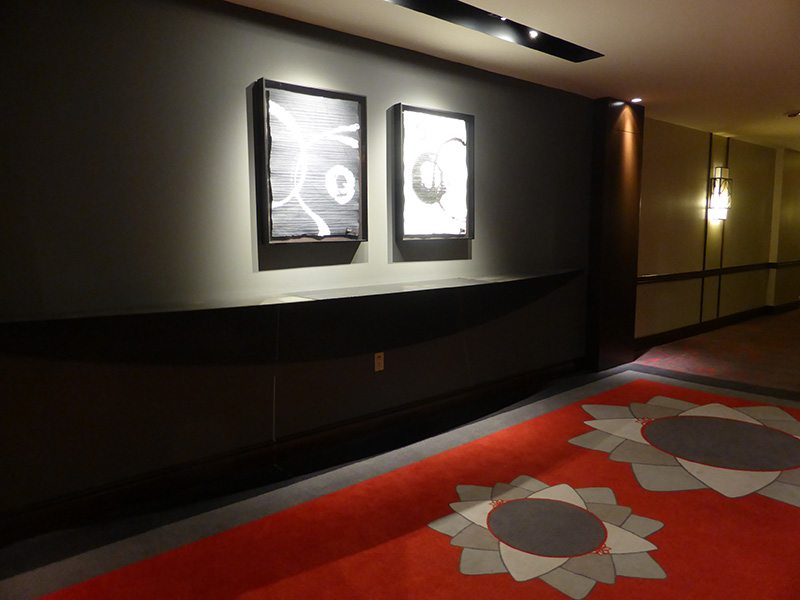 Our suite
Gordon and I had so many rooms. Each room and, in fact, many of the public spaces have Le Saint-Sulpice Hotel Montreal's signature touch – a dash of red. The rooms are designed to be creative and personal living spaces that invite you to relax and enjoy them, and so we did. We sat back and enjoyed the hotels movie, Le Valise and then at night I read the book, Suite Stories.
Have a look at how beautiful our suite was.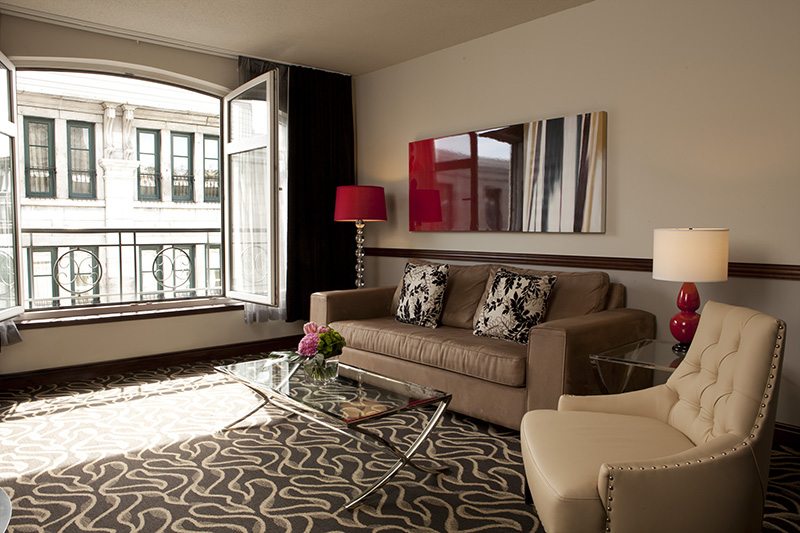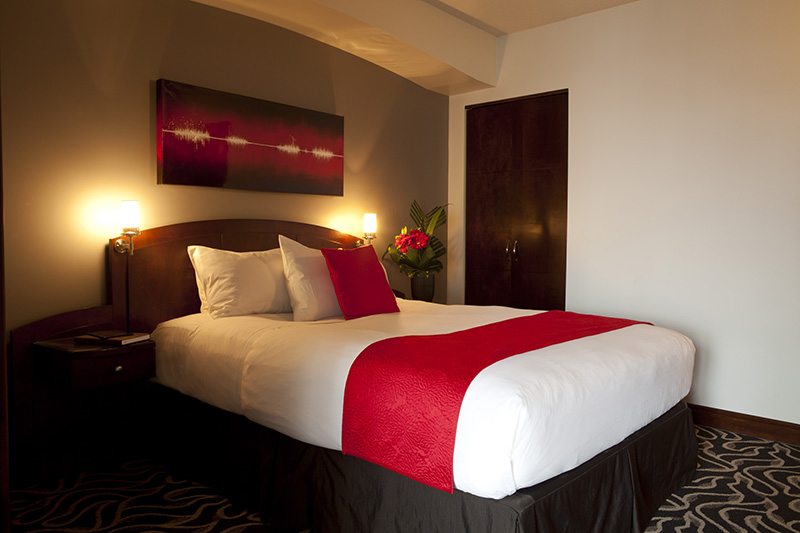 The Amenities
This a luxury boutique hotel that knows how to combine timeless, chic charm with the needs of the modern traveler. Lighting fast internet, TV's in many of the rooms that we had and access to spa and gym facilities. A Golden Key Concierge, who knows everything and everyone, and doormen who will tell you where to get great coffee, or tickets to the hockey or even compare weather apps with Gordon.
Montreal is a very appealing city and one we will come back to because we have already decided that. It has an easy going nature. The hotel is arty, and so is the city. The city is very cultural, and so is Le Saint-Sulpice Hotel Montreal. The city is hospitable, and the hotel totally exudes luxury with warm, human hospitality.
Book us in again Le Saint-Sulpice Hotel Montreal, you are now our go-to hotel in this city. We loved working with you.