Without a shadow of a doubt, one of the highlights of our trip to the West Papua area of Indonesia was Discovering Sawinggrai Village in Raja Ampat. Sawinggrai is a village on one of the 1500 islands in Raja Ampat. Sawinggrai Village is not well known … yet, though Prince Albert of Monaco fell for its charms many years ago, and continues to champion the conservation of Raja Ampat, and the preservation of these villages throughout this region.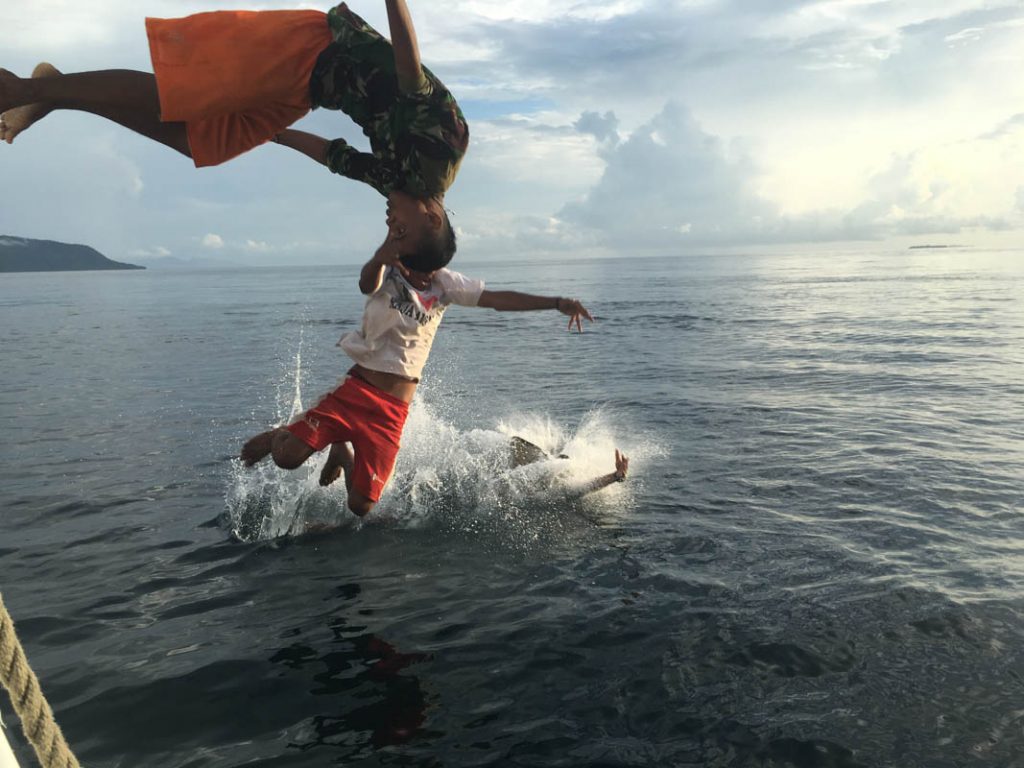 Who knows about Sawinggrai Village?
The people who do know about this very friendly island know it because it is part of a premier dive location and sublime marine eco-park. Bird watchers know about it because the entire area is home to many unique birds, but Sawinggrai Village is home to West Papua's iconic Bird of Paradise. What we also found was that Sawinggrai Village in Raja Ampat has the nicest and friendliest children who live an idyllic lifestyle that revolves on and in the water.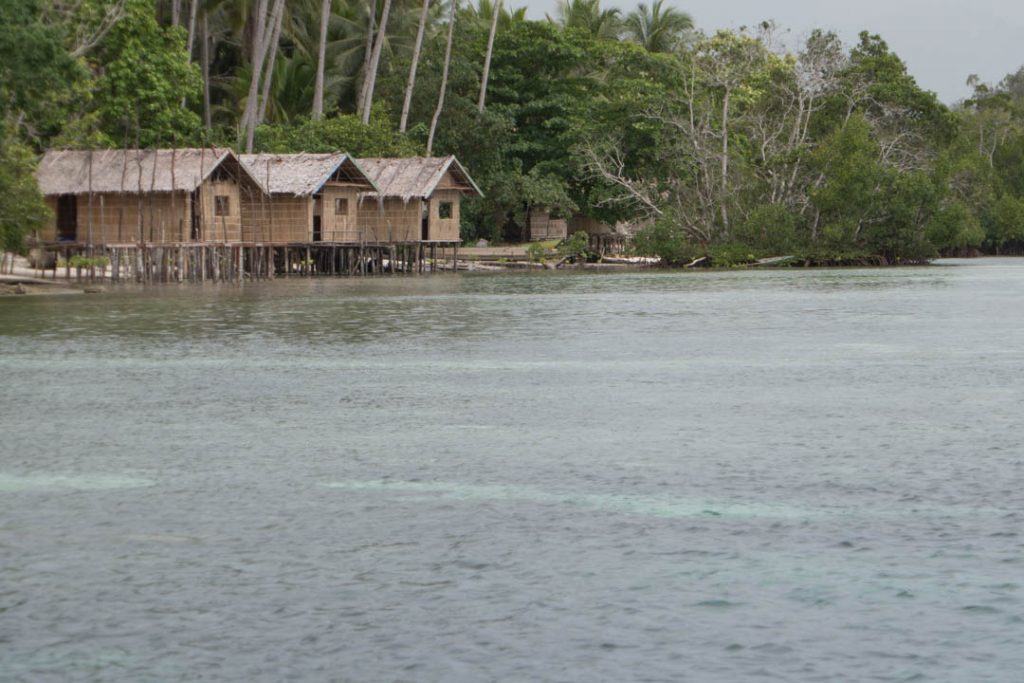 Why were we in the middle of nowhere? 
We got lucky. We had gone to Raja Ampat as part of a Media Familiarisation trip organised by the Ministry of Tourism Indonesia. A Media FAM trip is offered to media on behalf of an organization to get the media familiar with their destination and services. They are also called Press Trips. They can be either a group or an individual Media FAM trip, and this was a group trip to show that there is more to Indonesia than just Bali .. not that there is anything wrong with Bali. What we did find was that Indonesia is indeed a diverse country worth exploring.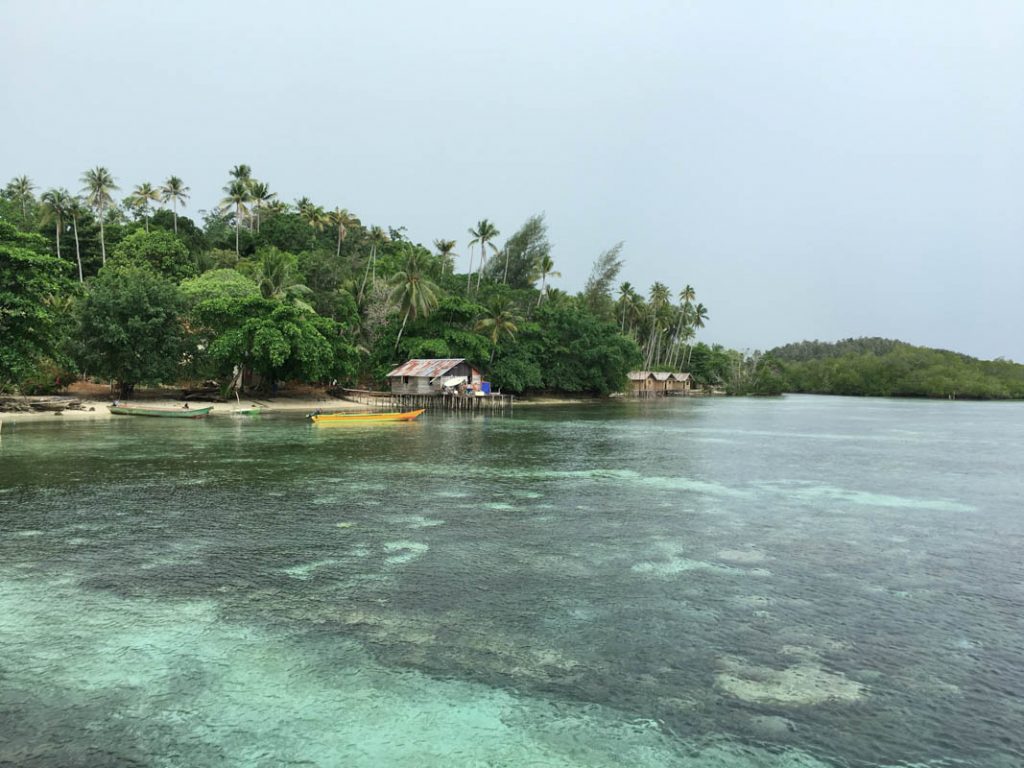 About Sawinggrai Village
Much of Sawinggrai Village is built over water. The village has fish swimming underneath the myriad of peirs that cross it, and underneath this are fish …lots of lots of fish in crystal clear water. There are also lots and lots of children jumping in and out of the water. I was amazed and how young the children were jumping in and out, but I watched as the older children kept an eye on the babies. I would imagine that in this environment, learning to swim is much more important than learning to walk. The kids did not care whether they jumped in fully clothed or not, and enjoyed showing us their bravado.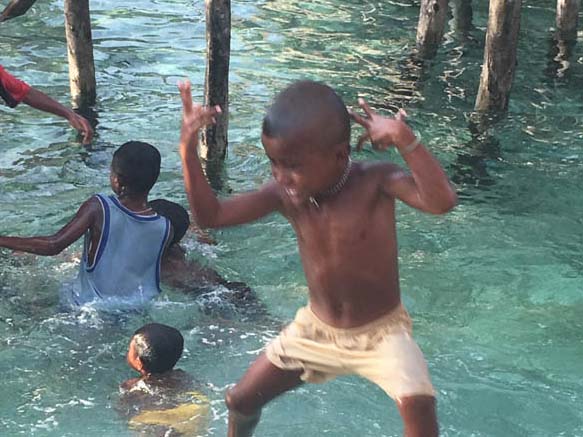 Sawinggrai Village has 36 families, and they are educated on the islands. What we saw was older children looking after younger children, and younger children listening. At all times the parents we were watching, and the village elder was ensuring that the island was kept as pristine as the rest of Raja Ampat.
The livelihood of the islanders are homestays, which many divers, birdwatchers and travel bloggers and influencers on Media Fam Trips get to experience.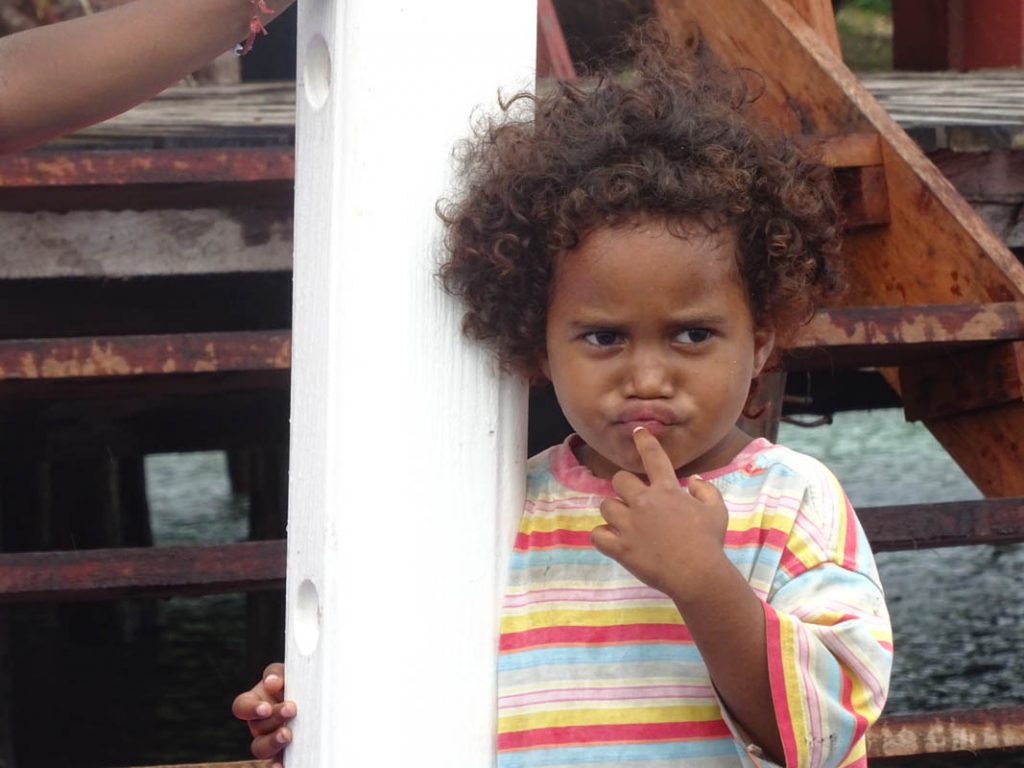 What is, and where is Raja Ampat?
Raja Ampat is an archipelago of 1500 islands, with jungles, and a stunning marine park. It is located just off the tip of Bird's Head Peninsula in Indonesia's West Papua province, formerly known as Irian Jaya. Raja Ampat means the Four Kings, which is a reference to the four major islands, Misool, Salawati, Batanta, and Waigeo. It is a pristine and quite undiscovered part of the world. It is a home to some of the clearest waters, most diverse marine life, and little villages that exist in a vacuum, in effect. One of these delightful islands is the village of Sawinggrai.If you want to know more about Raja Ampat, please read this where we answer all of your questions.
Discover More About Raja Ampat
The Cenderawasih of Bird of Paradise
Sawinggrai Village is famous for the Cenderawasih, the Bird of Paradise, the icon of Papua. While we didn't get to see the Bird of Paradise, and I am talking the real one and not the flower, we wish that we had. The Red Bird of Paradise is native to the village. In fact, Indonesia is a mecca for bird lovers from around the world. There are four species of Cenderawasih in Sawinggrai Village, including the Red Bird of Paradise, the Wilson's Bird of Paradise, the Lesser Bird of Paradise, and the Greater Bird of Paradise. The best place to see the Cenderawasih or the Bird of Paradise, is a 30 minute climb up Manjai Hill, which is just behind the village.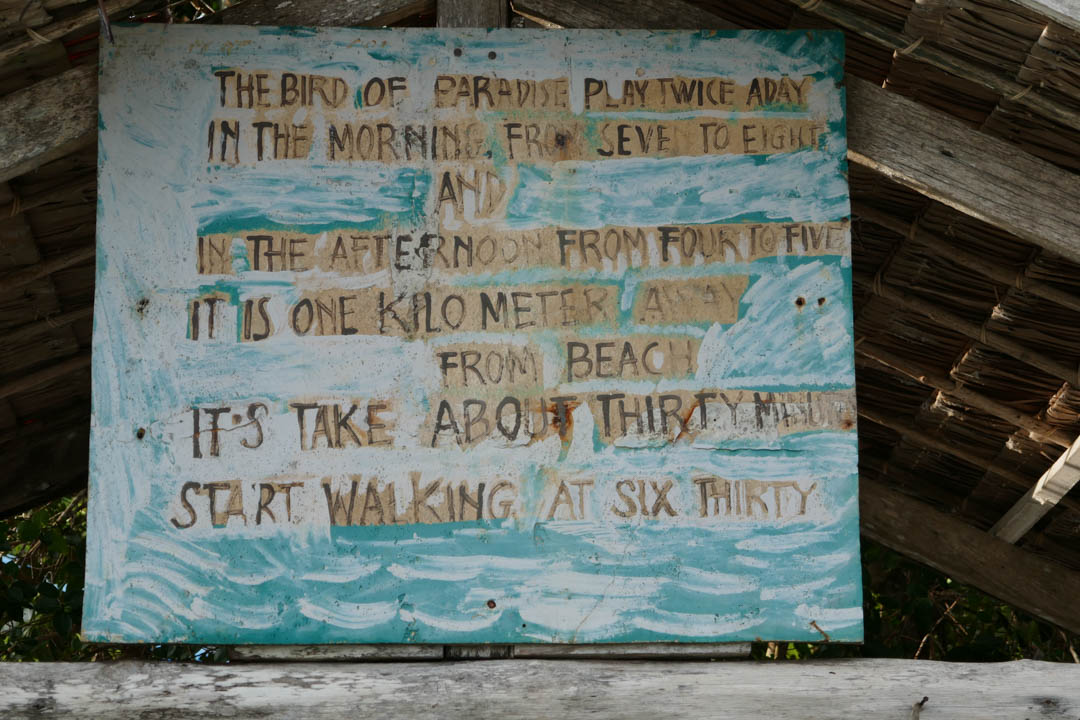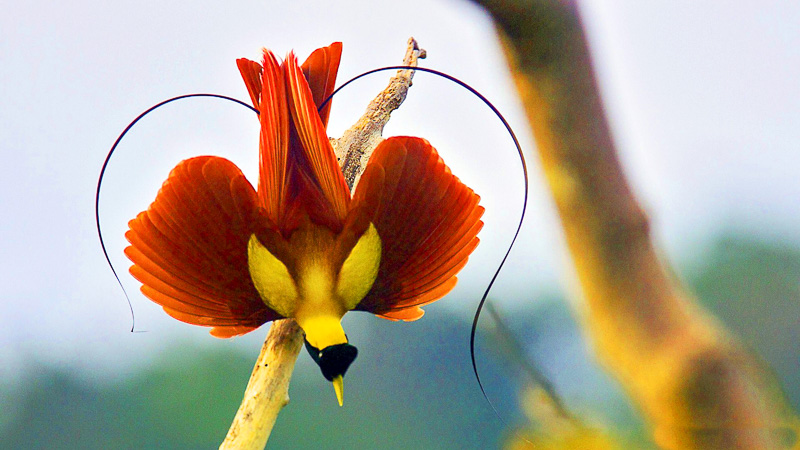 Photo Credit: We Love Indonesia 
The Children of Sawinggrai Village
The children sang for us, danced for us and with us, and appeared to be living an idyllic lifestyle. Their entire life revolves on and in the pristine waters of Raja Ampat, and their music and dancing. Their shyness gave way very quickly to showing us their skills, and we loved every second of it.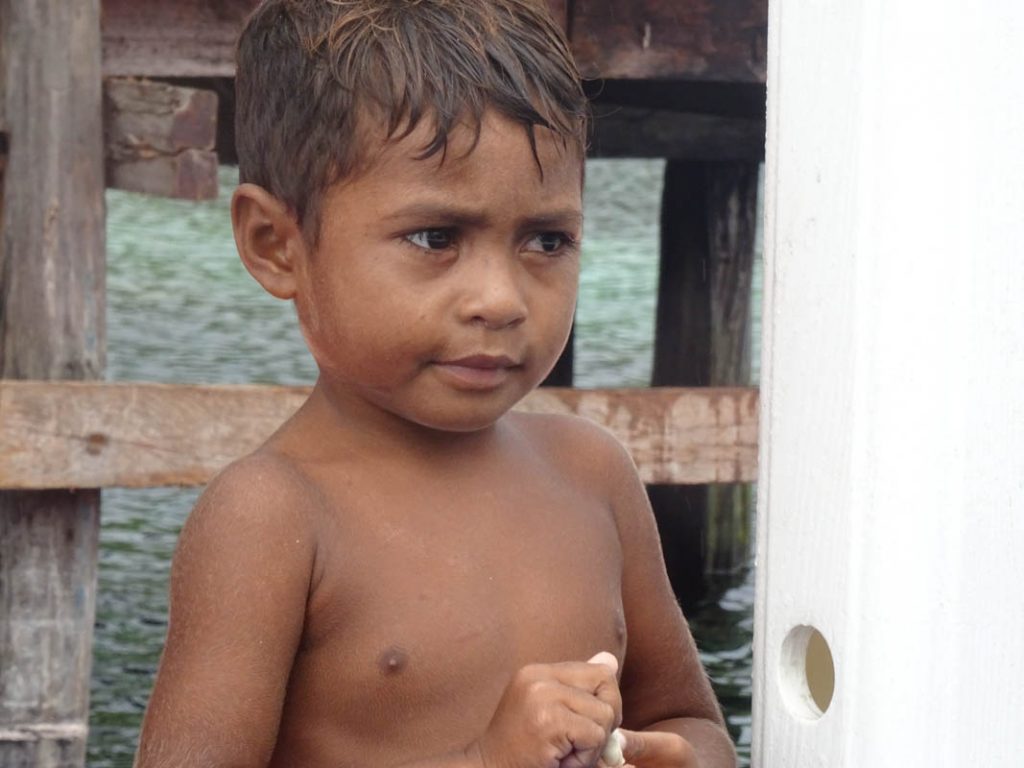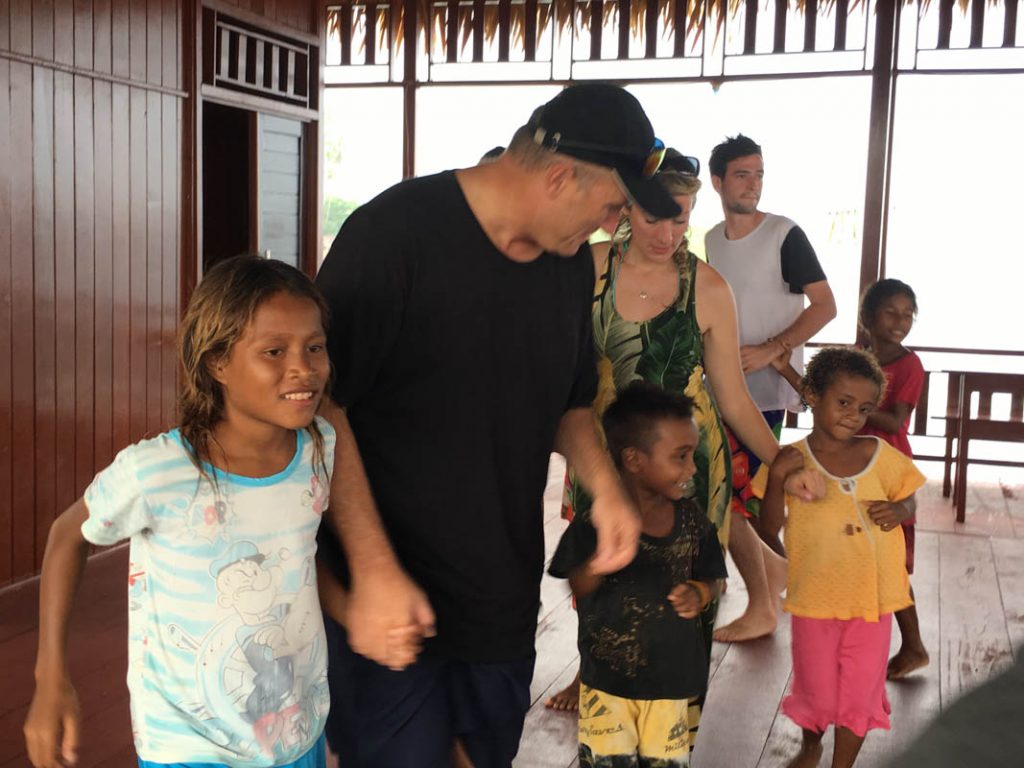 Home Stay in Sawinggrai Village
Home Stay is basic – but trust me you will spend more time in the water and playing with the kids than you will inside your room. Imagine waking up this view every day. You can find out more about homestay in the village and in Raja Ampat here.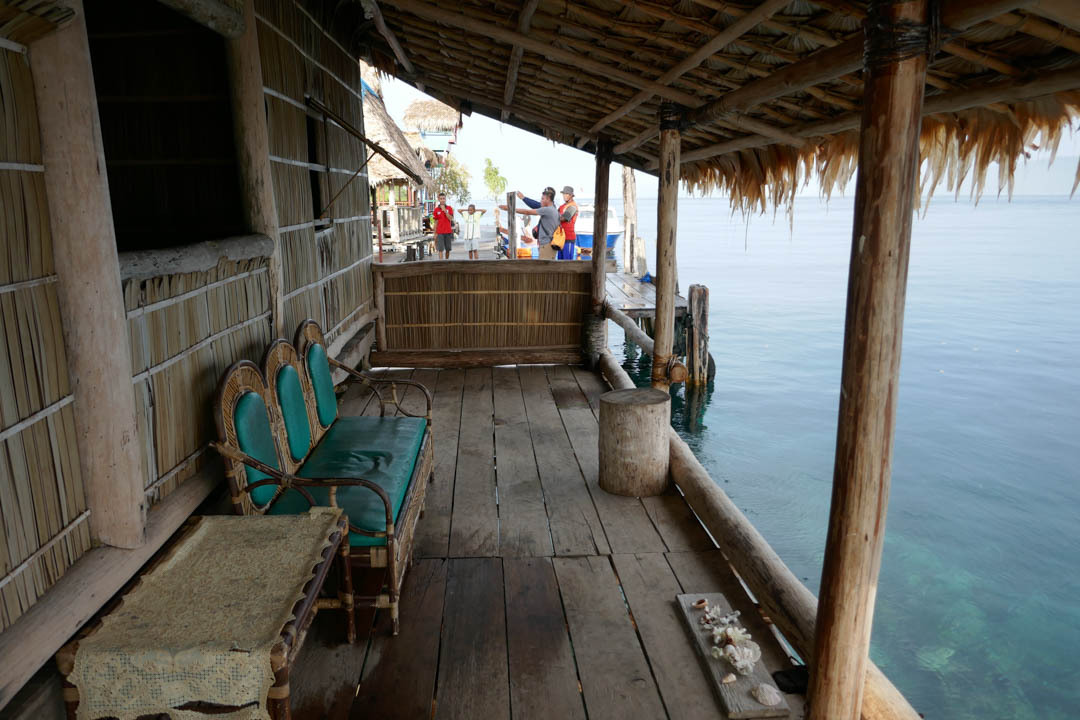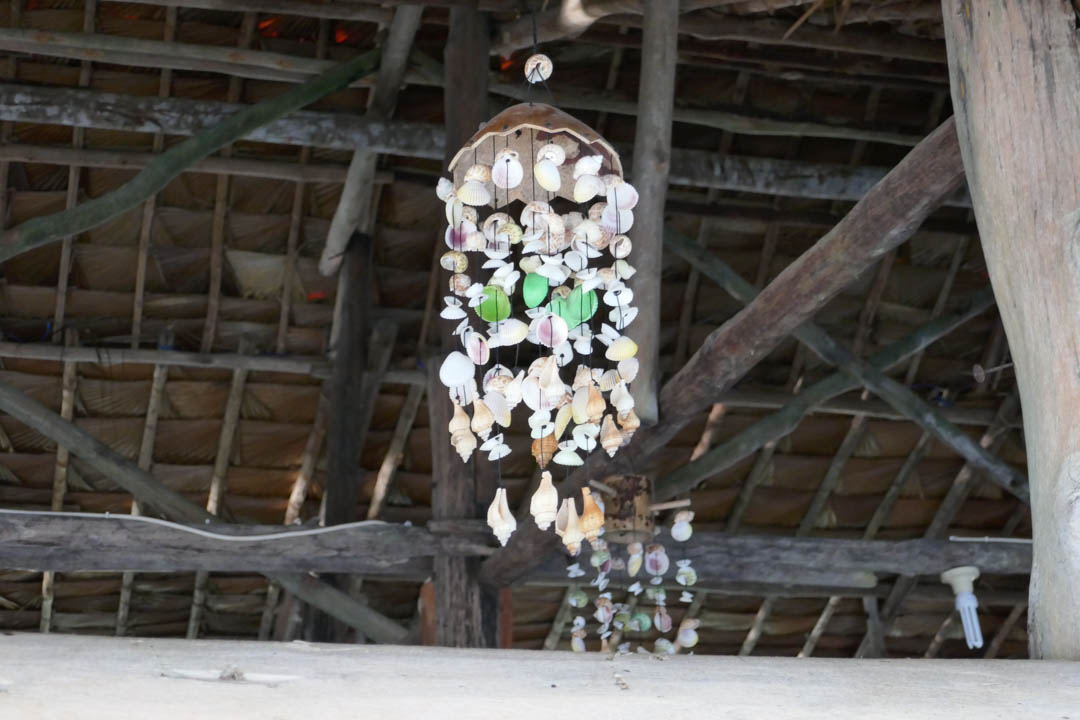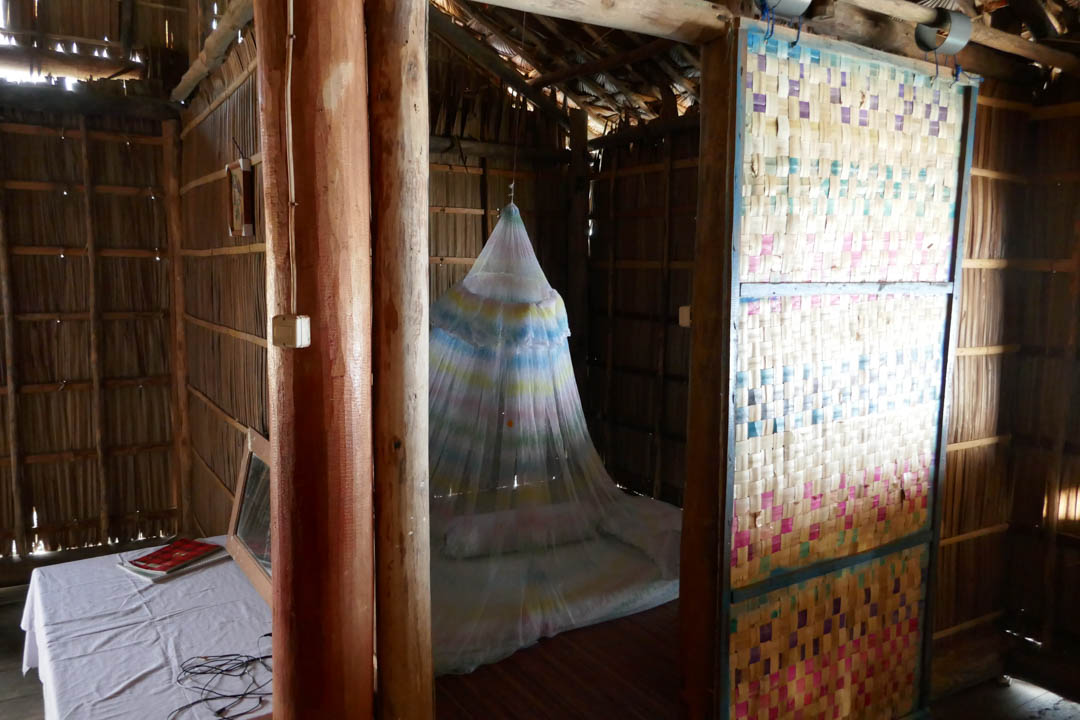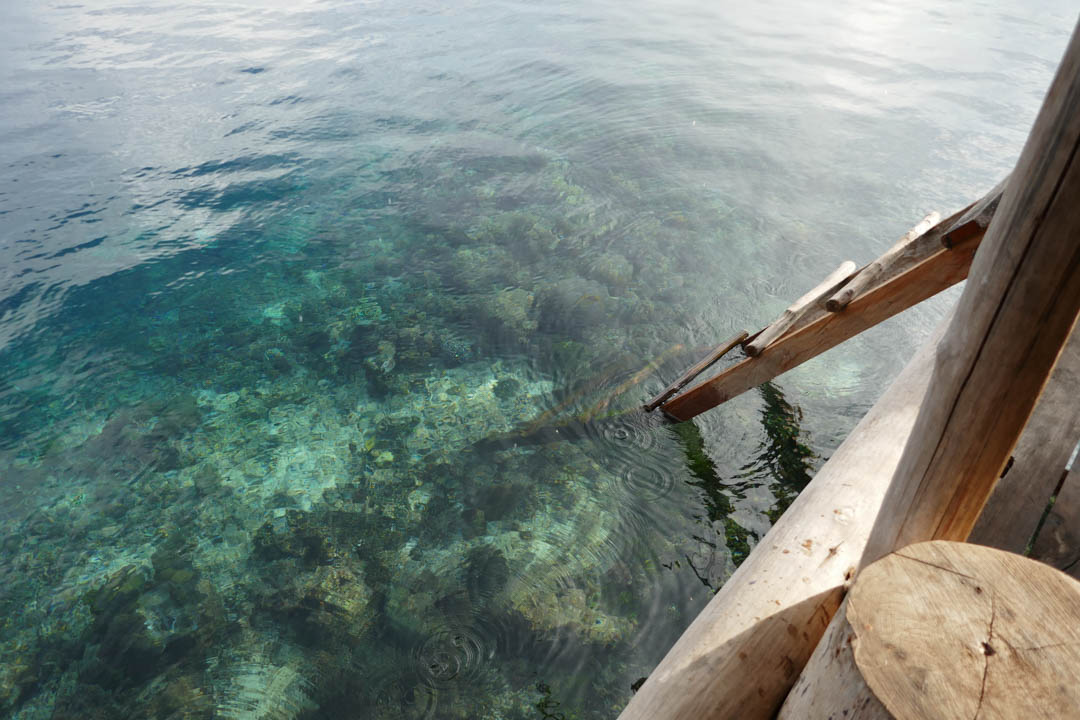 Fish-Feeding
There are fish every where and you can feed them or swim with them.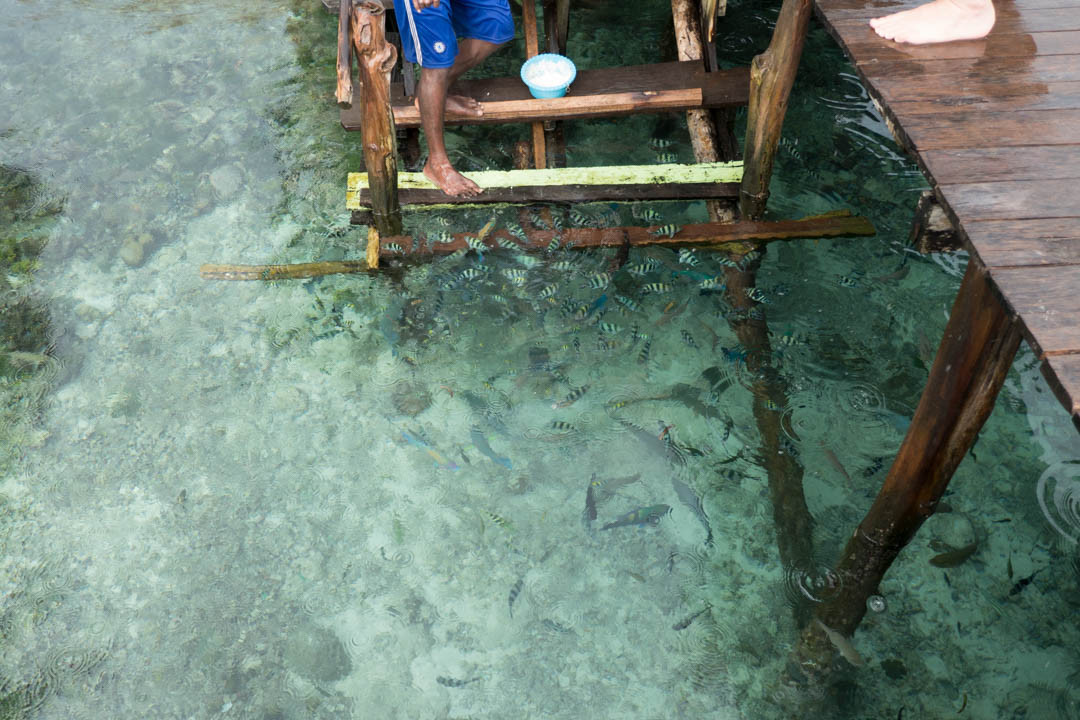 Getting to Sawinggrai Village and Raja Ampat
Most visitors to Raja Ampat come by way of Sorong, a city on the far west coast of Papua. This is generally via Jakarta, Makassar, Ambon or Manado. For most of these connections you can use Lion Air, Xpress Airlines, Sriwijaya Airlines, Nam Airlines or Garuda Indonesia airlines. There are no direct international flights to West Papua at this point in time.
From Sorong you hop onto boat, and head a few hours through the most stunning waters and islands until you finally find your way to Sawinggrai Village.
Sawinggrai Village may not be easy to get to, and that is exactly why it is such an amazing destination. It really is unspoilt as the children of the village were similarly unspoilt.