Since our recent, and simply wonderful visit to Raja Ampat we have received many, many questions and these are Your Questions Answered About Visiting Raja Ampat, West Papua, Indonesia. We will address as many of those questions here, or at least point you in the right direction, so that you too, can experience this enchanting paradise – both above and below the sea. Raja Ampat is part of the Coral Triangle, which contains the richest marine biodiversity on earth. This guide to visiting Raja Ampat will help you to experience this amazing place.
About Raja Ampat
Where is Raja Ampat?
Raja Ampat is located just off the tip of Bird's Head Peninsula in Indonesia's West Papua province, formerly known as Irian Jaya. Raja Ampat means the Four Kings, which is a reference to the four major islands, Misool, Salawati, Batanta, and Waigeo.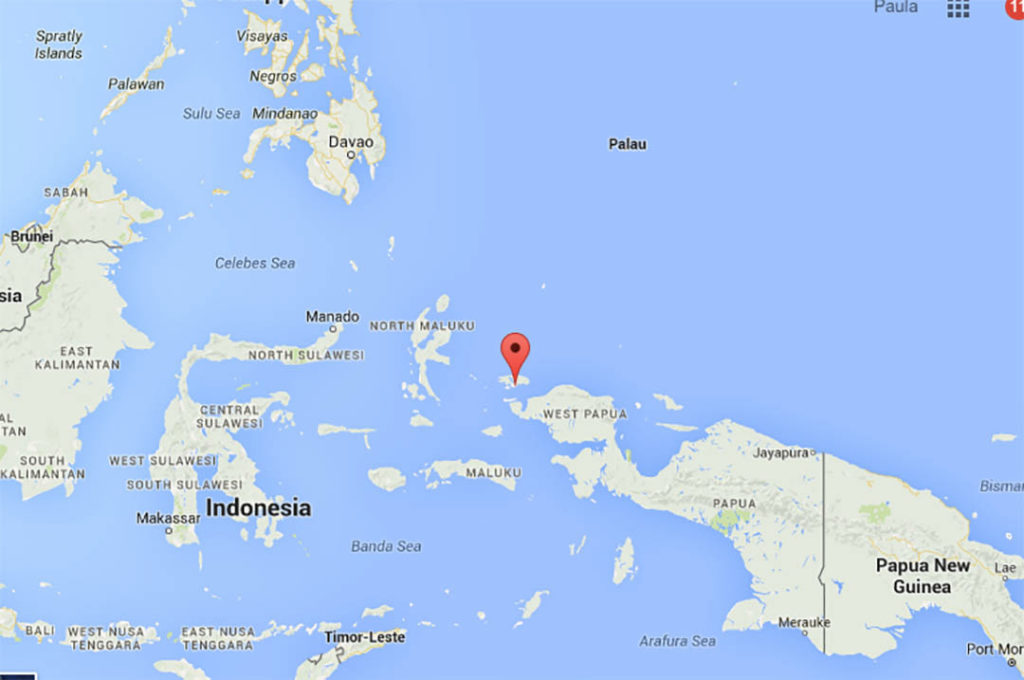 Why is it so special?
The Nature Conservancy and Conservation International claim that 75% of the world's marine species live here in the islands, making Raja Ampat a highly significant destination. Raja Ampat is one of the most beautiful destinations in Indonesia and the world. It is very popular with divers and has a lot to offer any traveller wanting to see somewhere that is off the tourist track.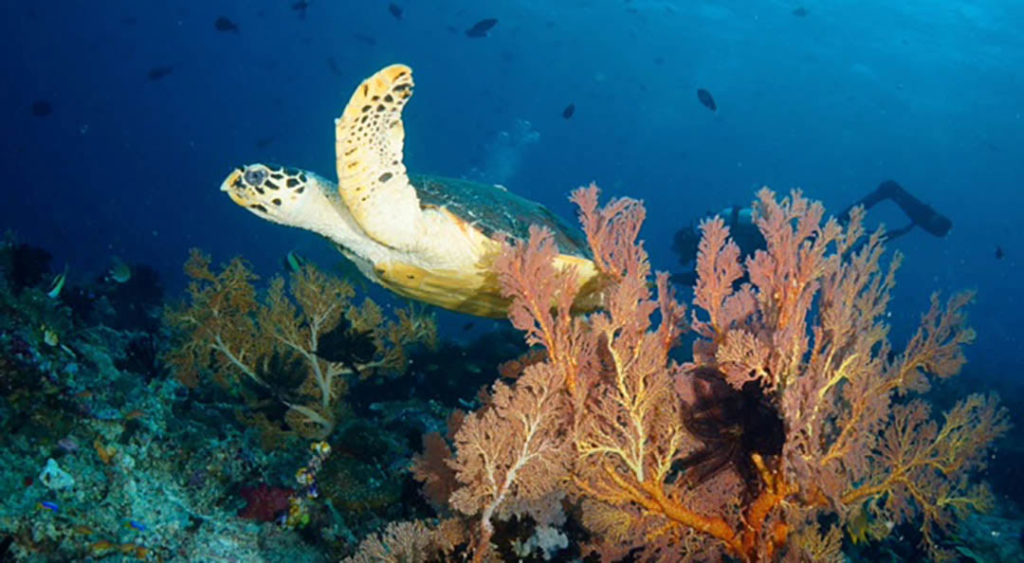 Credit to Pete McGee, Professional Dive Photographer, who was on the trip with us
Why were we there?
We were privileged to be the guests of the Ministry of Indonesian Tourism and there Wonderful Indonesia campaign,an invaluable resource for you to learn more about Raja, Ampat, and to experience some of the most stunning and undiscovered destinations. We were very privileged because a few weeks before we experienced Northern, Central and Southern Sulawesi as well as the Maluku Islands of Ambon and Saparua.
Use this resource to find lots of information Wonderful Indonesia 
What is the History of Raja Ampat?
The name of Raja Ampat comes from local mythology that tells about a woman who finds seven eggs. Four of the seven eggs hatch and become kings that occupy four of Raja Ampat biggest islands while the other three become a ghost, a woman, and a stone.
In the past the Raja Ampat islands were colonised by a seafaring people from Biak, probably in the sixteenth century.
Raja Ampat was once a part of Sultanate of Tidore, an influential kingdom from Maluku. After the Dutch had invaded Maluku, it was shortly claimed by the Netherlands.
The first recorded European sighting of the Raja Ampat Islands was Portuguese navigator Jorge de Menezes in 1526.
The English explorer William Dampier gave his name to Dampier Strait, which separates Batanta island from Waigeo island.
Plan your trip
You Need to Pay a Raja Ampat Entry Fee
Raja Ampat is a marine park, and as such you will be required to pay a Raja Ampat Entry Fee. This money goes towards preserving this significant and critical marine park.. This will cost international visitors is 1,000,000 Indonesian Rupiah or $100.00US, and is valid for 12 months.
The Tariff to Support Environmental Services in Raja Ampat is known as the Raja Ampat Marine Park Fee or PIN.
You can pre-purchase it by contacting the Tourism Information Center, email: info.blud.uptdr4@gmail.com
or stopping in at the Waisai Tourist Information Centre on Waigeo at Address: Jalan Yosudarso, Siwindores, Waisai.
Many homestays and resorts will organise it for you.
Dive boats generally organise permits for all their clients
Children under 12 years of age are not required to have a permit.
The permit is valid for 12 months from date of purchase
Getting to Raja Ampat
Most people will fly into the capital city of Jakarta, and then take a flight to Sorong, in West Papua. From there they will take a ferry to the main island of Waigeo in Raja Ampat, arriving at the small city of Wasai. From here, most homestay and resorts will pick you up and take you straight to your accommodation.
If you are flying via Singapore, there is a direct flight to Makassar, and then a domestic flight to Sorong.
Flights
– Sorong's airport is Domine Eduard Osok (SOQ).
– There are no international flights into Sorong.
– Jakarta to Sorong with NO STOPS, (CGK-SOQ) – Airlines: Xpress, Sriwijaya
– Garuda flys via Makassar and then to Sorong
– there are other airlines, which have one stop at Makassar, and then fly into Sorong.
Taxi
The taxi ride from Sorong airport to the ferry harbour takes around 10-20 minutes and costs 100,000 Rupiah or $10.00US
How to get from Sorong to the Raja Ampat islands.
There are two ferry types, the express and the slow boat, that will take you from Sorong to the island of Waigeo, and the city of Waisai. The express ferry takes around two hours to make the crossing. The slow boat takes about four hours. Generally, the ferries leave in the morning after a flight arrives, and later in the afternoon.
Check for details, because as tourism grows, more and more ferries are running at The Sorong Tourism Office, located at Jl. Burung Mambruk Remu, (62-951) 23070, 23560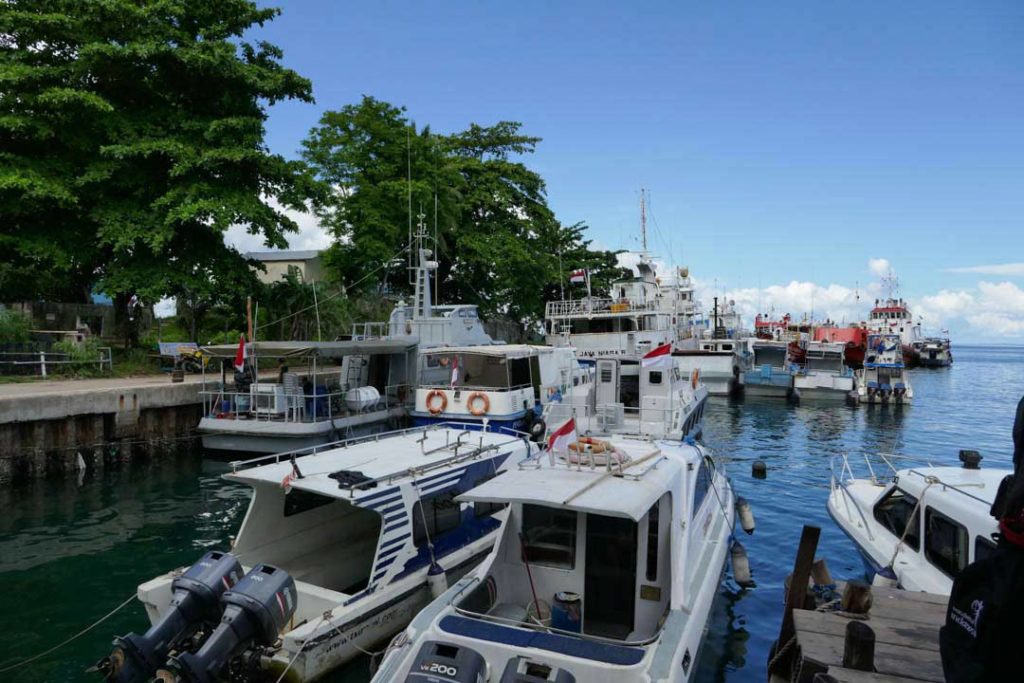 From Wasai to Your Destination
Waisai is the administrative capital city and major port and gateway to Raja Ampat. Most homestays and dive resorts, and dive liveaboards will pick you up from here. Just let them know in advance.
Getting around the islands of Raja Ampat
You will go by boat, and a guide is a very good idea.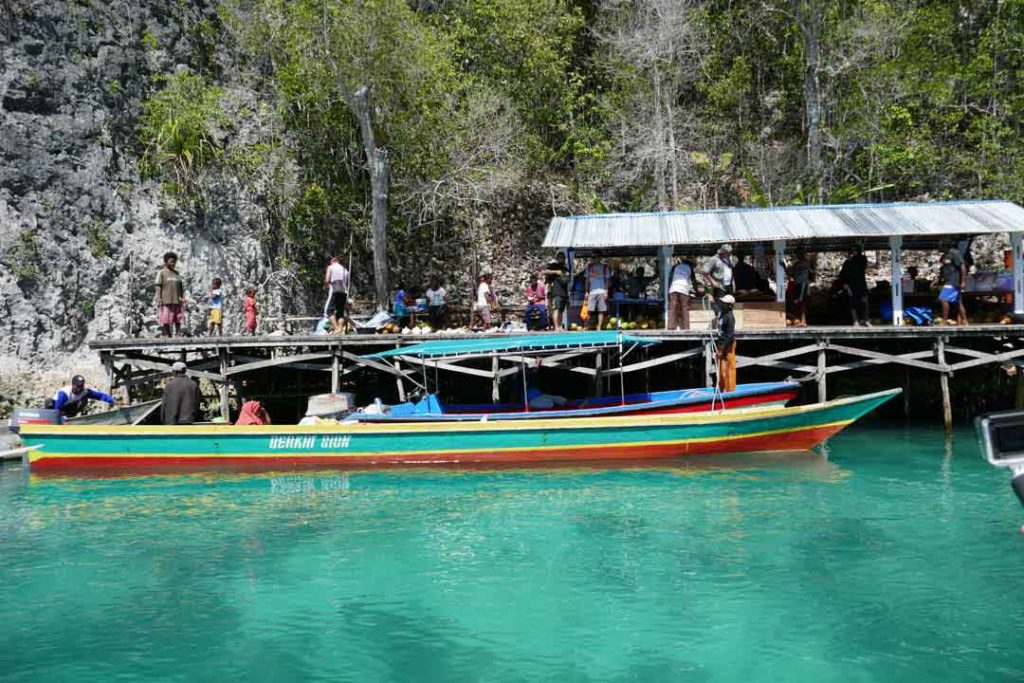 Where to stay in Raja Ampat
You have quite a lot of choices.
Raja Ampat Homestays
You will be guests of the Papuan family, and all meals will be included. Many of the homestays will pick you up from Waisai. English will be limited. We saw some beautiful homestays, and the price ranged from $35US – $80. This is well worth reading to understand more about the homestay experience. Raja Ampat Homestay
Dive Liveaboard Raja Ampat
Details about the Dive Liveaboards can be found here.
Dive and Eco Resorts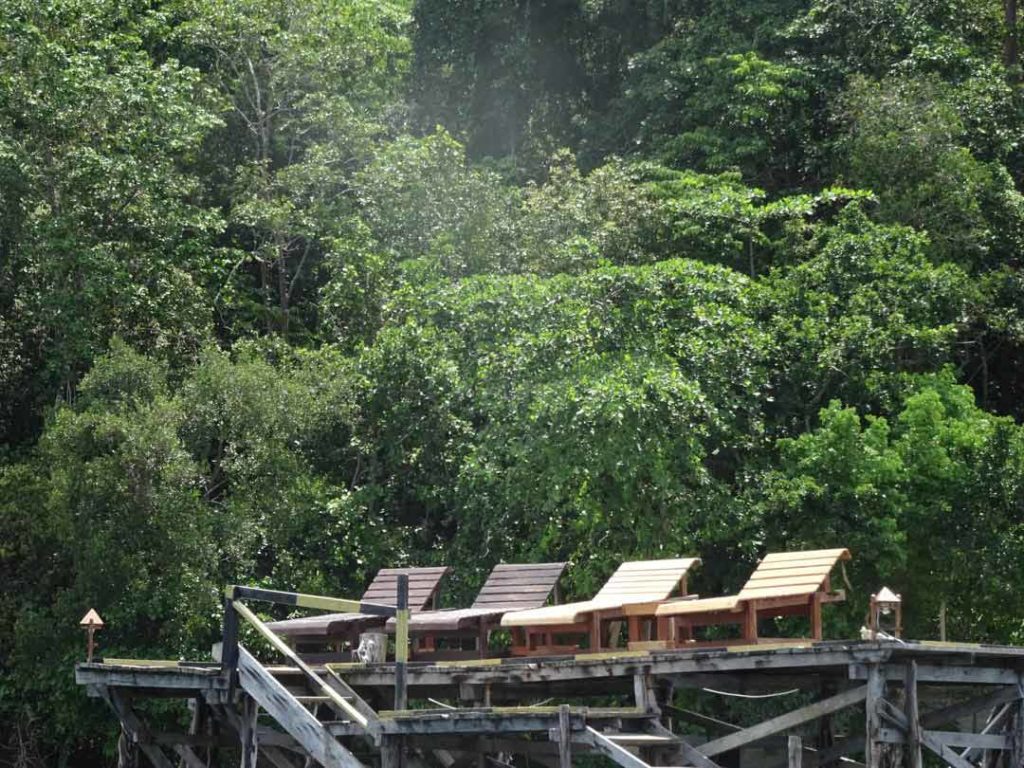 We stayed at Raja Ampat Dive Resort, 20 minutes by speed boat from Waisai, where there are small supermarkets, a online pharmacy, and local markets, etc. It is a fabulous resort, and one we totally recommend, as the managers, Martin and Stephanie are the nicest people who are highly experienced in the hospitality industry, and know Raja Ampat well. Our rooms, meals and entire stay were beyond magnificent. There are other options here.
Before you go
Passport & visa for Raja Ampat
Your passport must have six months still on it. In theory, you do not need a Surat Jalan visa to visit Raja Ampat. However, many consulates encourage you to get one, so it is worth contacting them to ask. It is better to do things properly. Do not forget to register your trip with your country. If you are travelling from Australia, you need to do this at Smart Traveller
Health and Medical in Raja Ampat
Take all of your medications with you. The only hospital is in Sorong; a 2-hour boat ride away. Because most of the resorts are dive based, there is very good first aid on the islands. There are no chemists, or shops to speak of to buy anything you might need.
Take more sunscreen than you think you might need. Take some antiseptic cream for coral cuts, and take some anti stinging ointment for pesky little sea lice.
People have asked should they take malaria tablets? There is malaria in Raja Ampat, but the risk is quite low, due to its remoteness. Many people take Doxycycline, an antibiotic, anti malarial tablet, a few days before they go. We asked some divers who had come here before, and they didn't take them, but they did, as we did, kept themselves very covered with mosquito repellant.
Take more mosquito repellant, than you think you will need. Use a sarong, and long sleeved tops, and long pants, particularly at dawn and at dusk, when the critters get more active.
We always carry some antibiotics, and Anti-diarrhoea medicines just in case.
Make sure you have a letter from your Doctor, specifying what drugs you are taking into Indonesia, and have them in the original containers so that Customs do not confiscate them.
Read: Taking Prescription Medications into other Countries?
Drink water and lots of it. The water is NOT necessarily safe to drink in Raja Ampat so that it will have been boiled and treated. You need to keep up your fluids in this humid environment. Remember, do not brush your teeth in the water, and avoid the ice as well.
Travel and Insurance
You should always have travel insurance, particularly on an adventure holiday to a remote region.
Money in Raja Ampat
The Indonesia Rupiah. There are ATM's in Waisai, and Sorong but not on the islands. Take sufficient cash for anything that you may be able to have on the islands.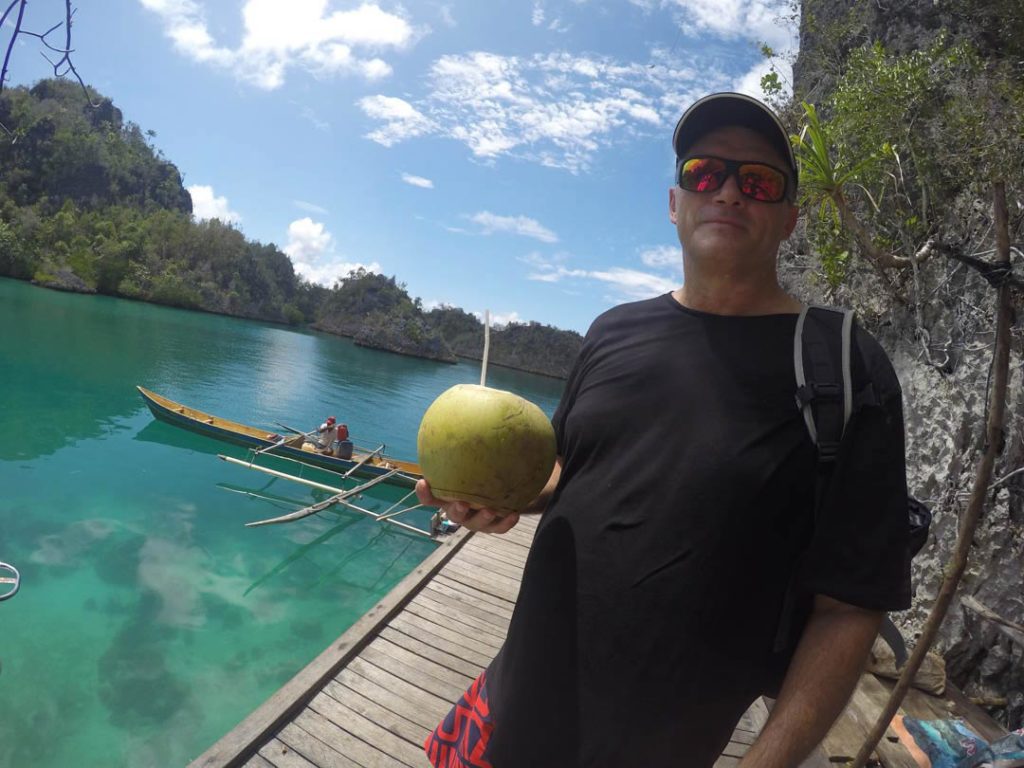 Are the local people friendly?
The local people are some of the loveliest and most welcoming people we have met. They like visitors and go out of their way to help you. The children and the adults are excited to see us, as we are to see them.
Other Things to Know
Weather
Raja Ampat lies on the equator. Air temperatures are also reliably constant with a daytime average maximum of 31 degrees Celsius or 89 degrees Fahrenheit. The area has an average relative humidity of 83%, so it is sticky and humid. The ocean is warm year-all year.
While it will rain each day at some time or another, it seemed to us to be short-lived. December and January, are considered the wetter months.
From Mid-June to mid-September it can get windier, so that needs to be kept into account, as it can affect the boat ride to the islands.
Drinking Water
Yes and no. If it is from a local source like a natural spring then yes. If it has not been bolied then no. Most of the hometsays and resorts will boil the water or source it from the appropriate place.
Because this is an eco-marine park, the last thing anyone wants is to see plastic bottles floating in this pristine area. And you don't because the local people are proud of their environment. Consider bringing a walter filter bottle with the carbon filter.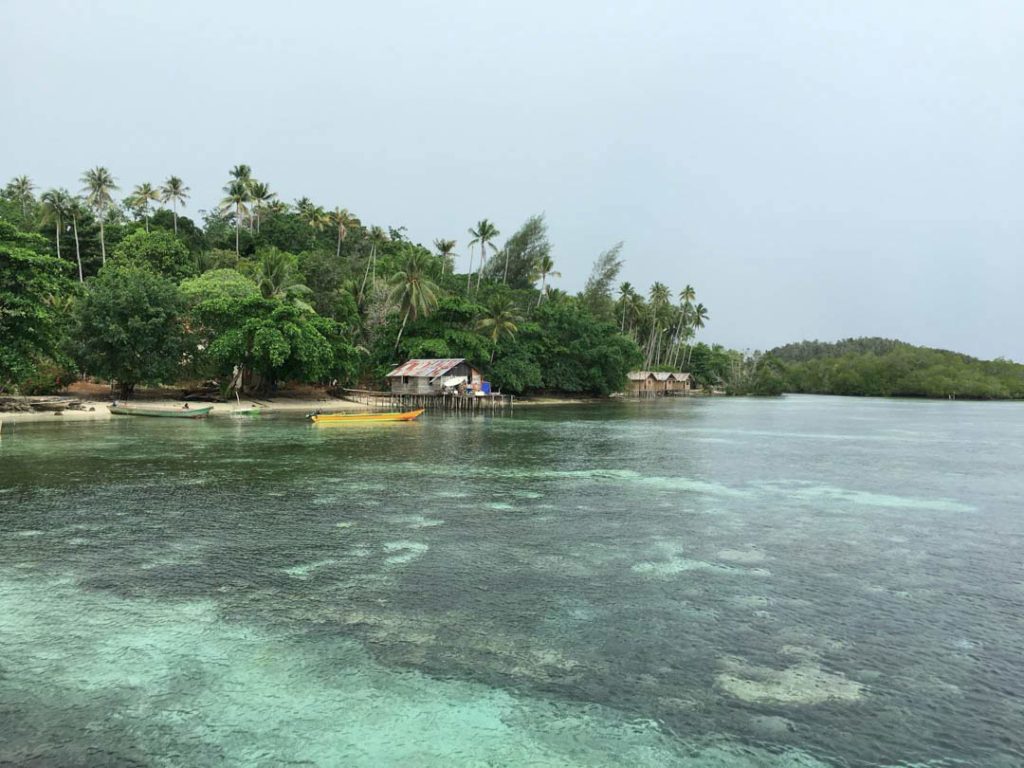 Alcohol
Be respectful of the local culture, and aware when it is appropriate or not. Generally in a resort, you are ok. You can generally get a beer (Bintang) at resorts, but probably not at all of the homestays. The beer at our resort was 50,000IDR, or $3.60 US.
Dress
While you will be in the water snorkelling and diving a lot, you should still be aware that this is a conservative country. Appropriate dress in villages is essential. Always carry a sarong with you to cover your shoulders, and your knees should also be covered.
Because it is a hot and humid climate, you need to be sun aware and have cover up clothes, and hats.
Things do not dry well in Raja Ampat due to the high humidity. You may need more clothes than what you think.
What Language is Spoken?
Bahasa Indonesia is widely spoken, but many people speak a Papuan dialect. We found that some of the people did speak English.
What is the Religion of Raja Ampat?
The culture is predominantly Papuan and Christian, and the Islamic religion entered Raja Ampat through trade contacts. As a side not, never enter a church without the permission of the villagers, and always dress modestly and appropriately. See about dress code below.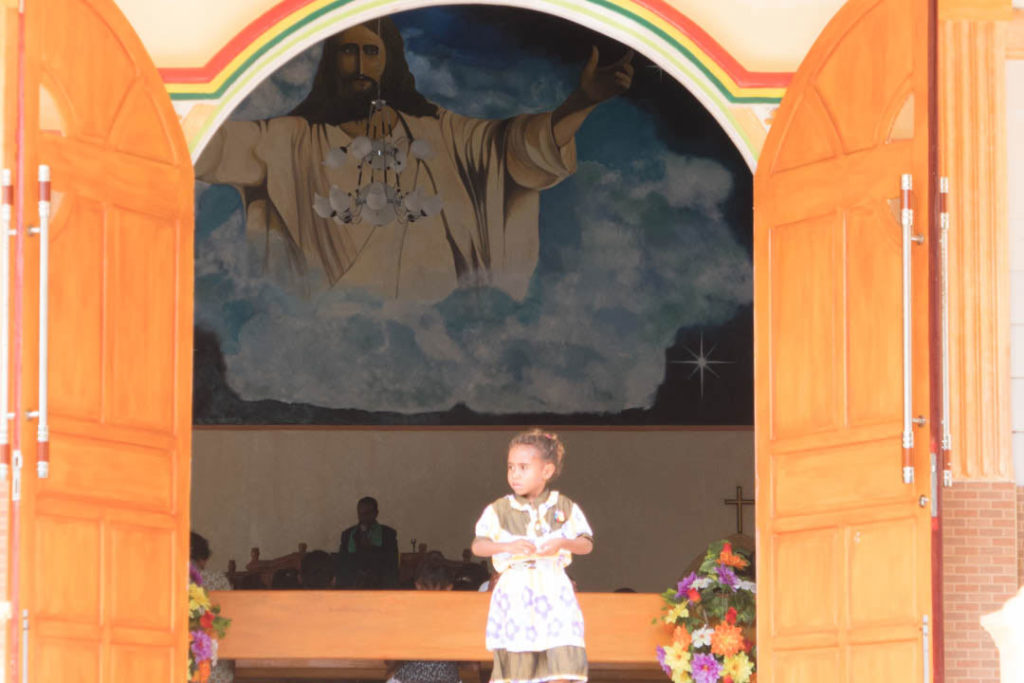 Food & Drink
Fish is the staple diet of this fish faring province. You will also find rice, sago, chicken, tempeh and tofu, and various greens. There is not a lot of fruit on the islands, though bananas are prevalent. Some resorts, rather than homestays will provide some Western food for the guests. On the islands you can also experience traditional cooking in underground ovens.
Shopping & Nightlife
The nightlife is what you will create wherever you stay. To be quite honest after a day of diving, or snorkelling, or kayaking, or just cruising the islands, you will appreciate sleep.
There is no particular shopping in Raja Ampat, and who would want to, and there is limited shopping in Waisai. Sorong however has a lot more markets and shops to explore on your way home.
Key Facts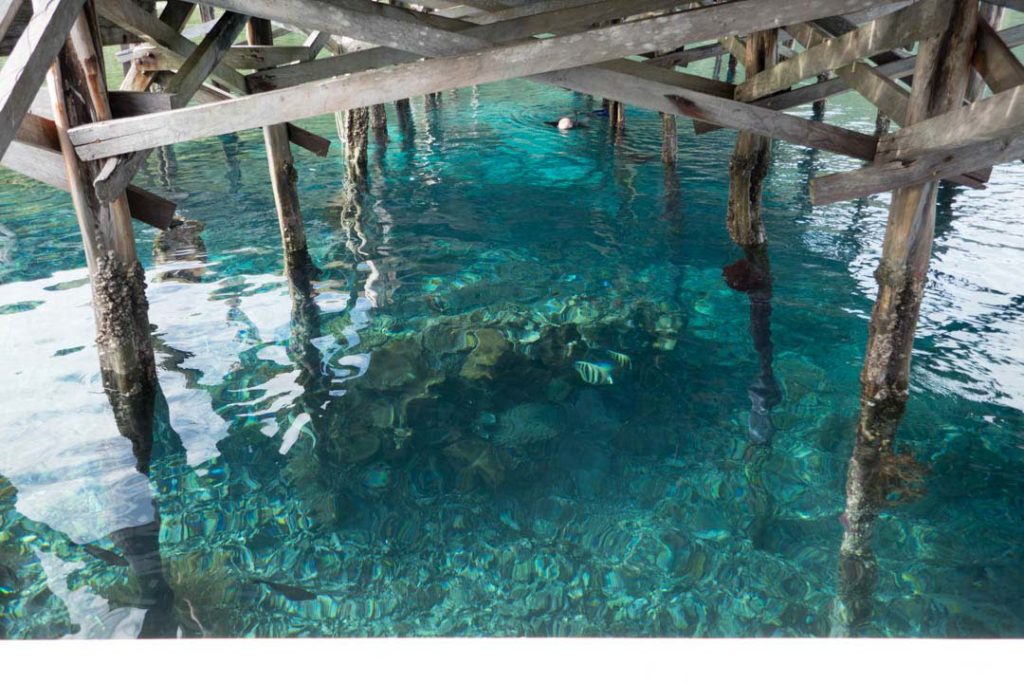 Province: West Papua
Capital of Raja Ampat: Waisai
Geography: An archipelago fo 1500 islands, with jungles, and a stunning marine park. I will let the photos sow you more.
Population: Approx. 49, 048 (January 2014)
Area: 40,000 km² of land and sea
Government: Presidential Representative Democratic Republic,
Head of State: President Joko "Jokowi" Widodo; Head of State and Head of Government
Internet: While most sites will say there is no internet, we did have it at the RajaAmpat Dive Resort. It was a little temperamental, and while Martin and Stephanie can arrange to get a SIM card, you are better to purchase one at the airport upon arrival. Make sure your phone is unlocked! However on some of the more remote islands, you will not get it
Electricity: Raja Ampat operates off the grid, so most places have their own generators. 220-240Volt 50Hertz.
Things to See & Do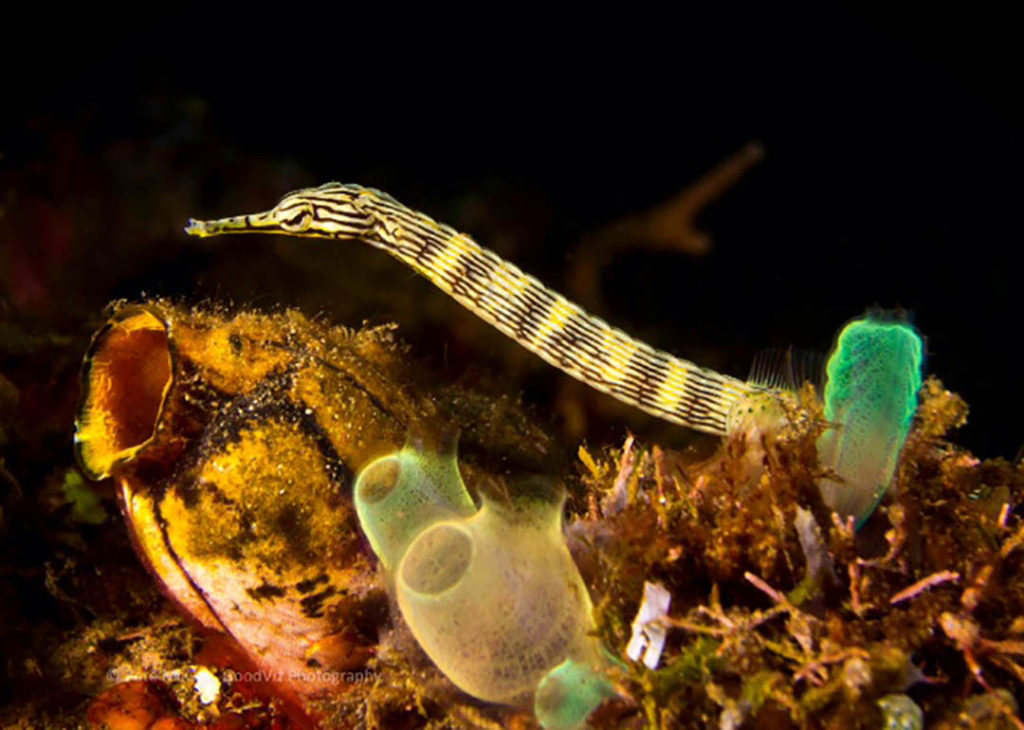 Credit to Pete McGee, professional Dive Photographer, who was on the trip with us
An invaluable source of information for you is Stay Raja Ampat, which comprehensively covers many of your needs. Check them out; it is an awesome site with excellent information.
As a summary, however.
Diving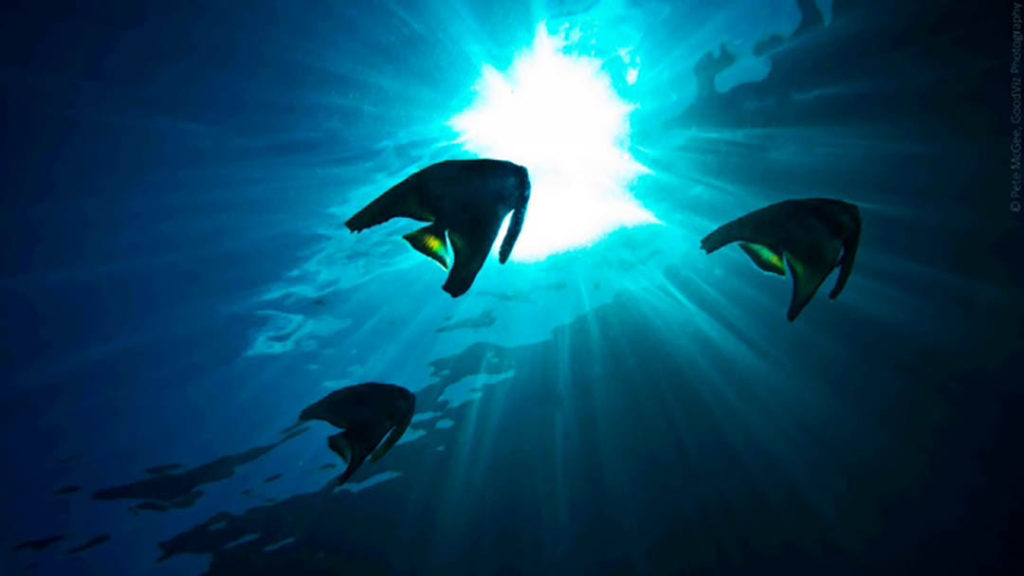 Credit to Pete McGee, professional Dive Photographer, who was on the trip with us.
– Raja Ampat is a renowned dive location.
Here are some references for you.
Diving in Raja Ampat, West Papua, New Guinea Island
Snorkelling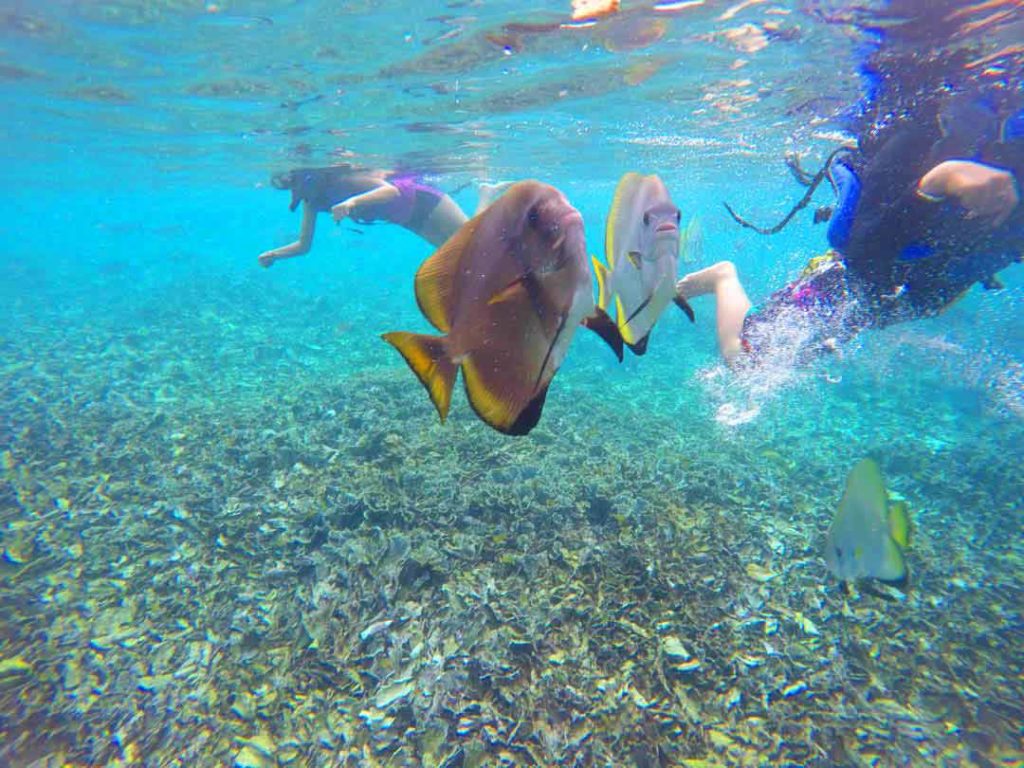 Named as the #1 Snorkelling Destination by CNN, it really is
– you can snorkel anywhere; the water is that clear and the fish that prevalent.
Local Guided Island Tours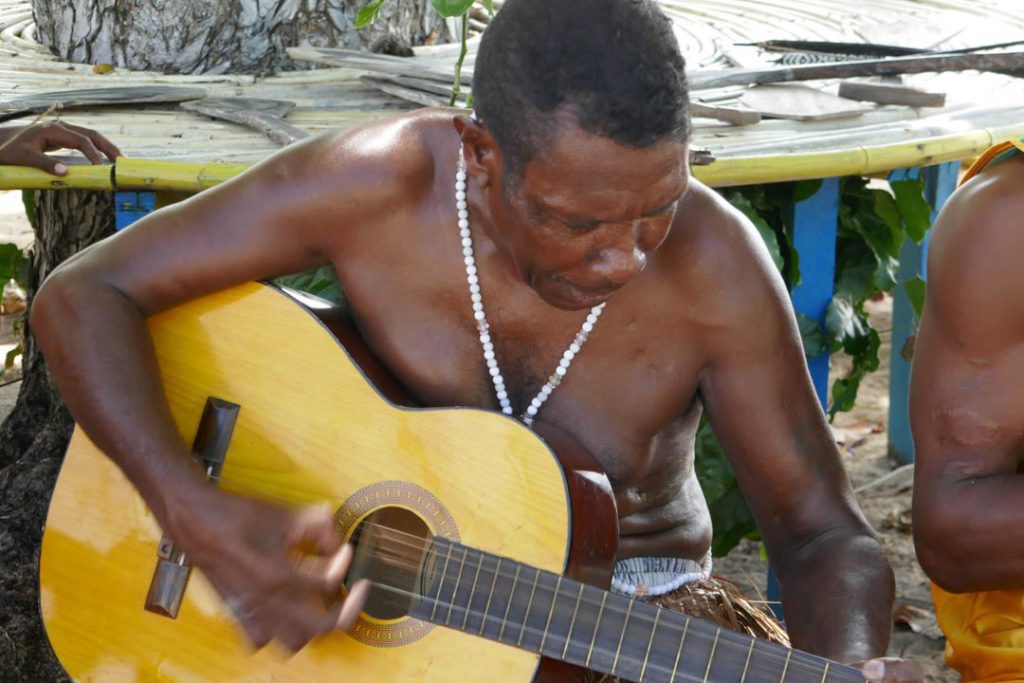 – Local operators provide bespoke tours of Raja Ampat. Raja Ampat Adventures is one such organiser, though your dive resort can also help with this as well as the Tourism Board in Waisai. The homestays may be able to help a little, but you would need to contact them beforehand to discuss this.
Sea Kayaking
Bird Watching
Raja Ampat is famous for its Birds of Paradise, found on the islands of Waigeo and Batanta, Red Bird of Paradise on Waigeo and Gam Islands, and Kofiau Island's Kofiau Monarch and Paradise Kingfisher and Waigeo's Bruijn's Bush Turkey can all be seen with the correct guide.
Some Bird watching guides
Simon Kolomsusu http://www.stayrajaampat.com/ultimate-raja-ampat-guide/guides/simon-kolomsusu/
Benny Mambrasar http://www.stayrajaampat.com/ultimate-raja-ampat-guide/guides/benny-mambrasar/
Franky Mambrasar – http://www.stayrajaampat.com/ultimate-raja-ampat-guide/guides/franky-mambrasar/
Paulus Sauyai – http://www.stayrajaampat.com/ultimate-raja-ampat-guide/guides/paulus-sauyai/
Some of the Places we Visited
Waigeo Island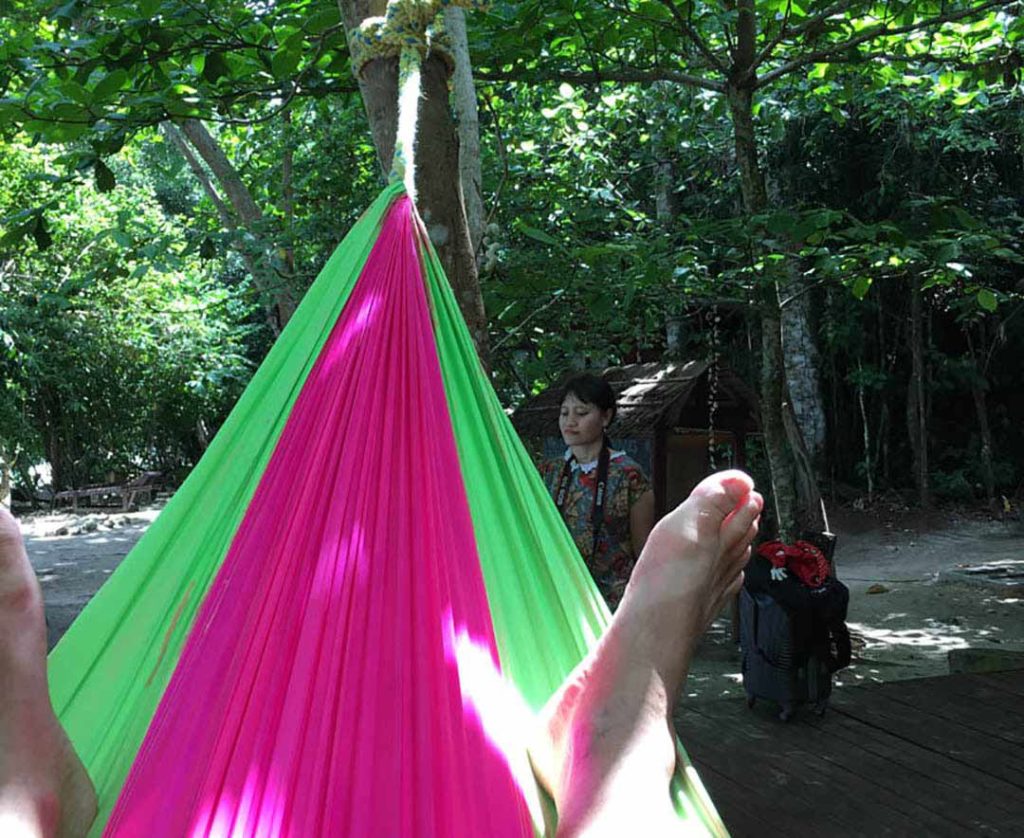 Piaynemo Island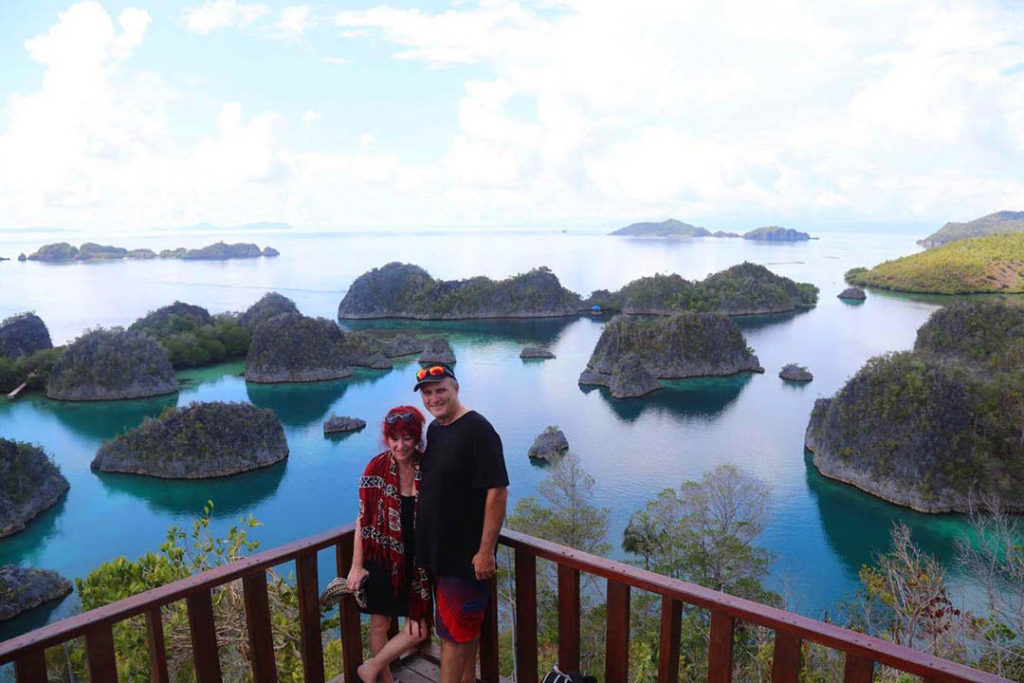 Kri Floating Island
Arborek Island
Read more about Discovering Arborek Village in Raja Ampat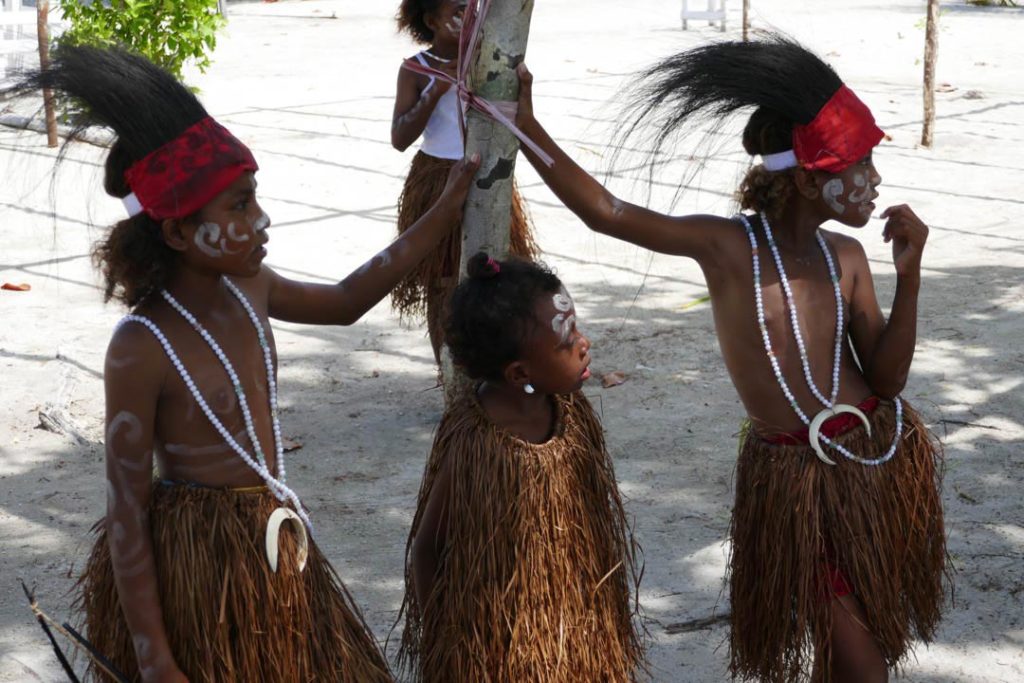 Sawinggrai Village and Homestay
Read more about Discovering Sawinggrai Village in Raja Ampat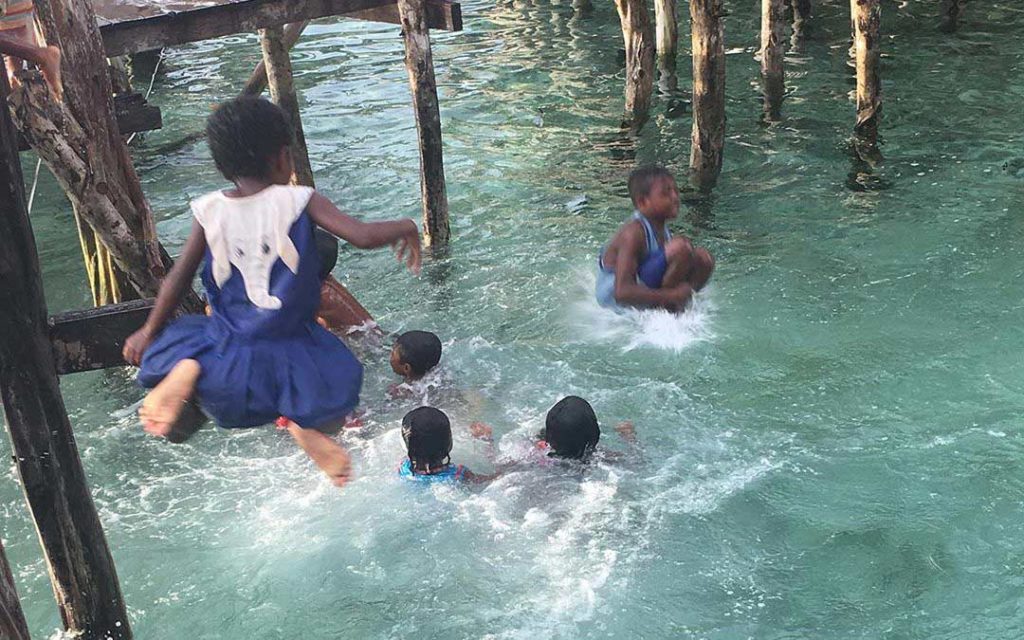 Yenbuba Island
Read more about Discovering Yenbuba Village in Raja Ampat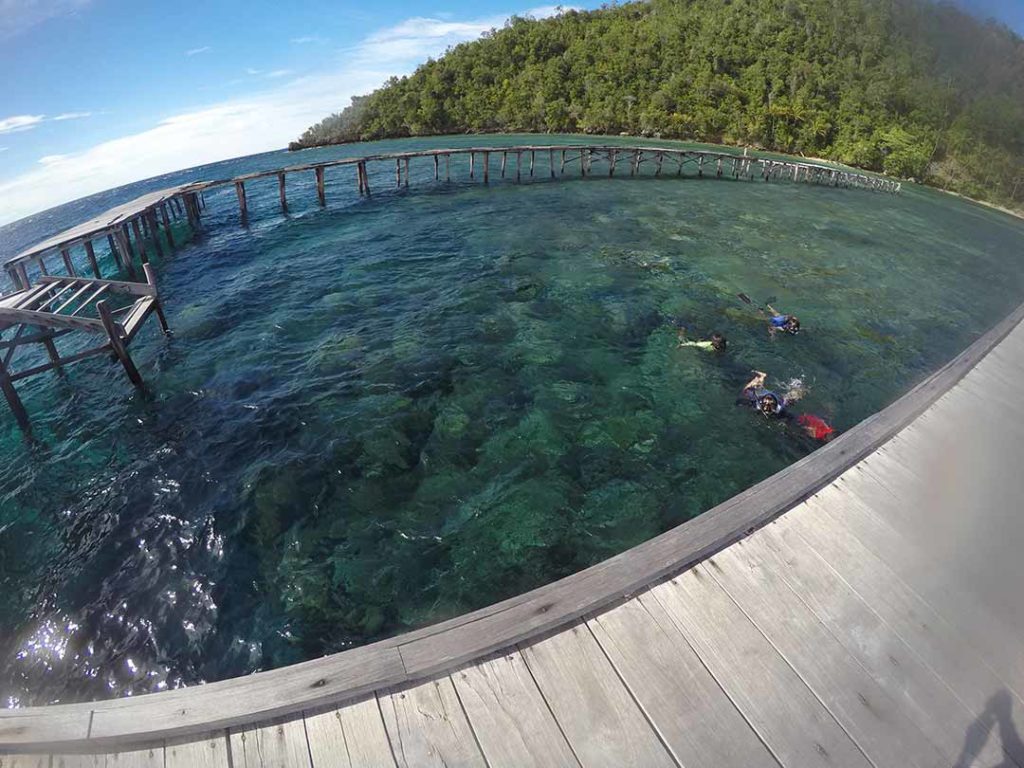 Friwen Beach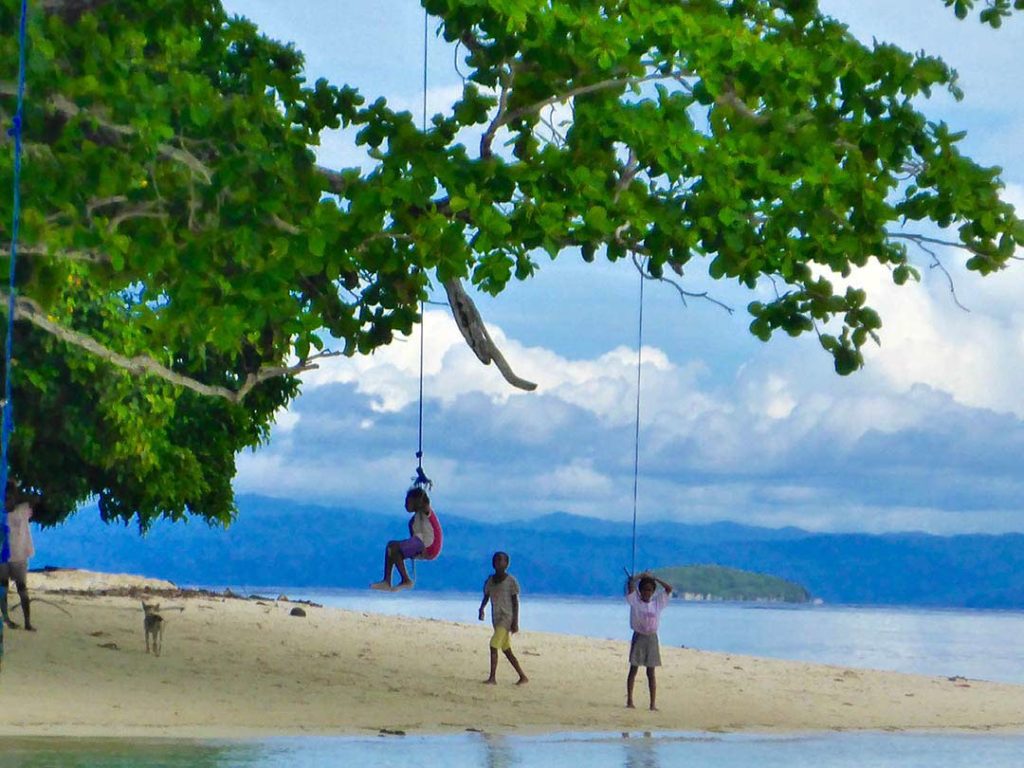 Some of our Experiences in Wonderful Indonesia
As a sneak preview of some of the most beautiful places we visited in Raja Ampat, you might like to get a taster of why we are encouraging you to pack your bags right now.
Raja Ampat – Where Nature PhotoShopped it For You
Why Visit Manado in Northern Sulawesi Indonesia
Visit the Indonesian Spice Islands of Saparua and Ambon
I hope we got Your Questions Answered About Visiting Raja Ampat
Feel free to ask any questions that we may not have covered here.