It was the Street Music in Barcelona that made us fall for this enigmatic Catalunya city. So, I say Bon dia Barcelona and thank you for the music.While you may have expected that I would have greeted Barcelona with the Spanish greeting Hola, in fact, we are in Catalunya or Catalonia.
Here the language here is different; so I say Bon dia Barcelona, and it is through your music that I understand you and your fierce independence a little better.
About Barcelona, the Catalunya city
Barcelona I knew I would be impressed with your art and architecture of Barcelona, and the many different neighbourhoods in your city – and I was. I knew I would be impressed with your parks and the cuisine of your city, and I was. I knew that you were fiercely Catalonian, but maybe I didn't realize how very proud you were, and how, in essence, you do not consider yourself as Spanish, but as Catalonians. This appears to me to be a trend in Europe. The people of the Tyrol region of Austria, do not consider themselves Austrian, but Tyrolean, and the people of Ghent are sure not Belgian but from Flanders.
It makes me wonder, yet again, is Europe really a series of independent city-states and states?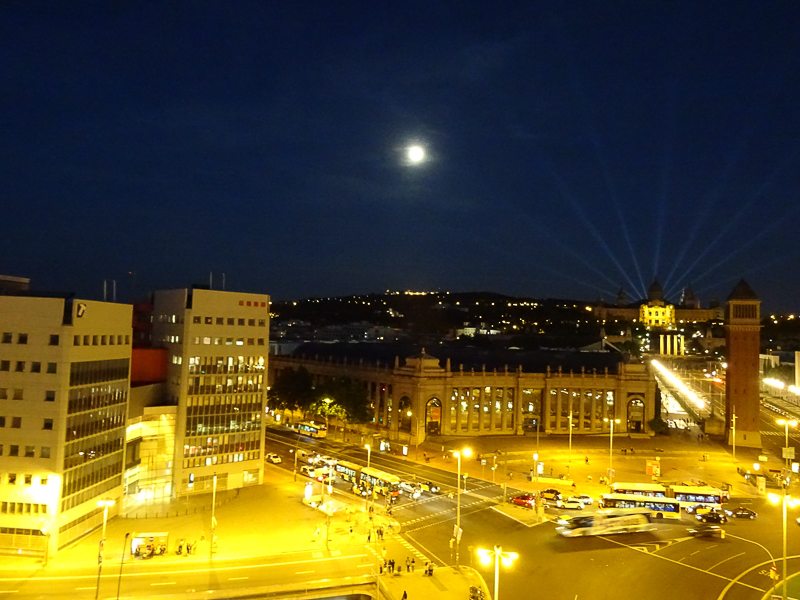 Street Music of Barcelona – Your music
What I did see was the intensity of Catalonians. This was most pronounced in your music, and your language, The language of Catalonia is markedly different from the rest of Spain, and this sets you apart, very deliberately as a unique area in itself. Barcelona is just one of the places in the Catalonia region with other significant regions being the provinces of Girona, Lleida, and Tarragona and all of the associated towns.
However, it was the music, the impromptu music that allowed us a glimpse into your identity at Catalonians. You cannot visit Barcelona or anywhere in the Catalunya area and not be part of the music because music is one of the ways they display the fierce independence.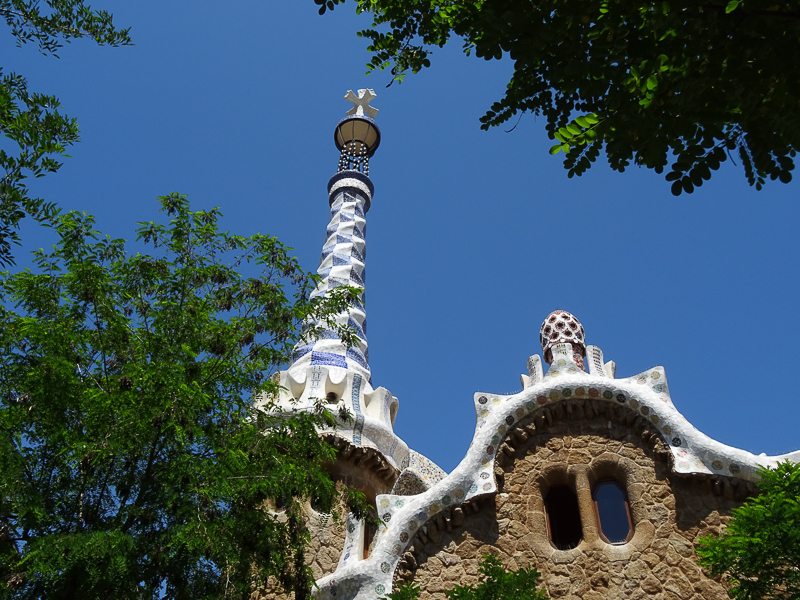 Sardana – the patriotic dance
I was brought to tears at the dancing in front of the Cathedral when we came across this enthralling spectacle of Catalan dancing. Here circles of people join their hands together and with them raised, dance with small, precise steps, slowly round and round whilst more and more people join to make the circle bigger, and other circles form. This is the Sardana, the traditional national dance of Catalunya. It was an emotionally charged spectacle as the fierceness and proudness showed on their faces.
This dance is a symbol of their national pride and identity.
The Sardana is considered by Catalans to be a powerful symbol of national unity and identity, which captures the spirit of Catalunya.
Even under tyrannical rule, the true nature of the Catalans remained and this is captured perfectly through the Catalan dancing of the Sardana; people dancing, united together, from all different walks of life and ages, casting their differences aside and proudly saying, with their hands and heads raised high that they are Catalans and proud to be.
Parc Guell Music
Gaudi is Barcelona's main man; the architect of Sagrada Familia and many other building that make you wonder at his ingenuity. In 1900, Count Güell bought land to build a small, exclusive housing development. Güell planned to build dozens of houses and hired Antonio Gaudì; it did not work as it was too far away, and there was not the market for such high-end residence.
The government purchased it, and it is now a highly popular tourist park. What makes Parc Guell worthy of visiting is all of the impromptu music that you will hear in the caves and all over the park…even if they are playing Adele.
Again it is the music of these independent people that makes Barcelona a memorable experience.
Tip: For all visiting times and costs to enter Park Guell, follow this link
The Ladrones, the beer hawkers.
We were fortunate to be staying at the Mercer Hotel in the Gothic quarter of the city, a hotel where the old and the new blend seamlessly together. We wandered down to a square in the back streets between Las Ramblas and the Gothic Quarter, for what turned out to be a beautiful meal at el Salon. Around us were many local residents out walking their dogs, and the many ladrones were around.
Here they sell cheap beer to thirsty pedestrians, but it is the in between sales that we enjoyed more. Many carry their guitars along with their goods and break into some of the most melodic and soulful Catalonia music you are likely to hear.
Of course, they then come around with their hats in the hand after to get more money for their bootleg activities, but you know what – so soulful was the music that we gladly funded their illegal activities.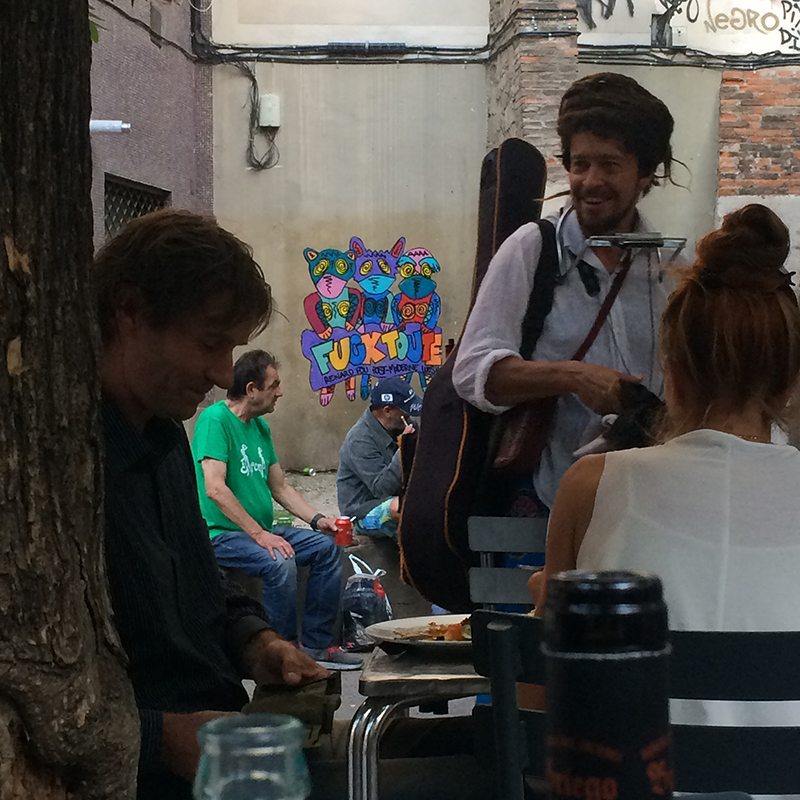 The Romeo and Juliet impromptu experience.
This was one of those experiences that is not written in guidebooks and is another reason that we are strong advocates of serendipity. A group of mixed race men strode into the square that we had found ourselves frequenting a lot because of the people that we were starting to know. They had their beers in hand, their guitars and drums in hand.
The next thing they were throwing rocks at a window on the 3rd floor of an old apartment block.
The music started and then one young man stood up on the wall and began to sing as his friends provided the background music – a mix of Deep South, reggae and Catalonia sounds. We had no idea what they were doing. A young girl came running out of the building in her dressing gown and threw herself into the arms of the singer. He looked around at us and said "my girlfriend."
I would have loved to have captured this Romeo and Juliet moment. Suffice to say it was so random and so tender, that we just watched and cheered as they walked off, followed by their friends still serenading this young love.
So Barcelona, you Catalunya proud city, Ja ens veurem!