I recently wrote about the Top 9 Things to do in Old Dubai and exploring the areas of Bur Dubai, and Deira, and now I offer the Top 10 Things to do in Modern Dubai. I recommend that you read this to understand that Dubai is an eclectic mix of both the old and the new. With its strategic geographical location, Dubai has become one of the most important trading ports in the Middle East, and it has been this way for centuries. The United Arab Emirates, of which Dubai is a major city, though not the capital which is Abu Dhabi is ranked as the 8th richest country in the world by Business Insider, with Qatar at #1.
About Modern Dubai's Wealth
Dubai has considerable wealth, and yes it is considerable, yet "Oil comprises only seven percent of the total revenue whereas the rest of the income comes from heavy investments in industries and land." The Richest
Dubai is a cosmopolitan city, and it is a multicultural city with workers from all around the world employed to create the best of the best in Modern Dubai. Modern Dubai has luxury hotels, shopping that bringers buyers from all around the world, food that will enchant you, beach, deserts, and some of the most amazing architecture that will overdose your senses.
The fact that Dubai is a major hub for many international airlines means that many people find themselves in this intriguing United Arab Emirates city. [clickToTweet tweet="what to do in a Dubai stopover, then exploring both Old and Modern Dubai will have you covered." quote="If you are wondering what to do in a Dubai stopover, then exploring both Old and Modern Dubai will have you covered." theme="style6″]
We have shared with you what to discover in Old Dubai to get a sense of what Dubai was and is like, but today we look at the Top 10 Things to do in Modern Dubai.
This is your chance to see real wealth in action, and to see why visiting Dubai is so intriguing to spend some time exploring.
The Top 10 Things to do in Modern Dubai
1. Burj al Arab
This building is synonymous with Dubai and did herald in the fact that Dubai had arrived. It is a luxury hotel officially called, Burj Al Arab Jumeirah, and the only "7-star" hotel in the world. If you want to stay here, check out the latest prices. It is also one of the most photographed buildings in the world because frankly it is stunning. Jumeirah is an Arabic word meaning beautiful, and is a beach side residential area of Dubai. You will find the Jumeirah Resorts & Hotels all over the world, and their signature is luxury and total attention to service.
2. Burj Khalifa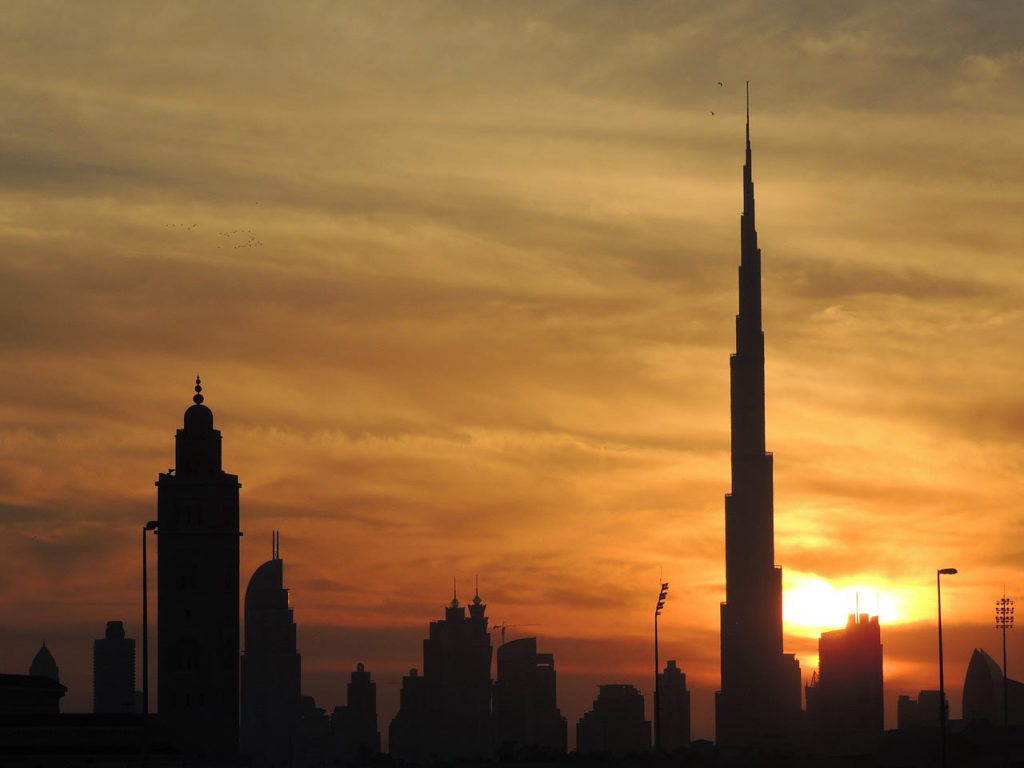 This is the tallest building and manmade structure in the world, with the world's highest mosque.
3. Atlantis The Palm Jumeirah
This is another easily recognized symbol of Dubai. Atlantis the Palm Jumeirah is situated on the artificial archipelago was created using land reclamation. It is a very popular hotel destination. Latest prices and reviews are here.
4. Dubai Marina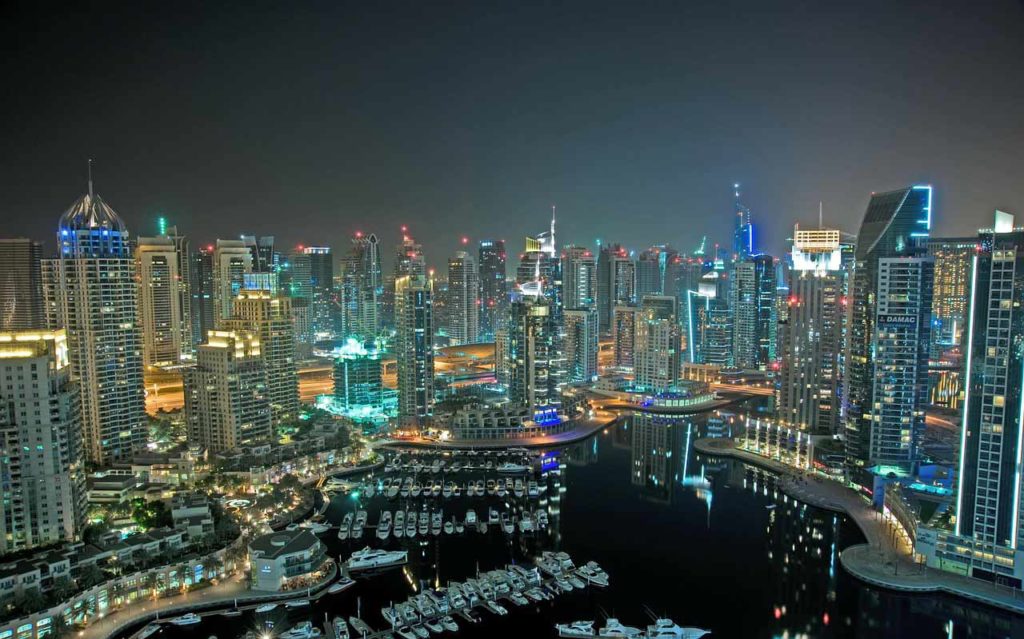 The Dubai Marina is the largest man-made marina in the world. If you are getting a sense that Emiratis intend to be the best and have the best, then you would not be wrong. But then again, if they have the foresight and the ability to do it, then lucky for visitors.
5. Infinity Tower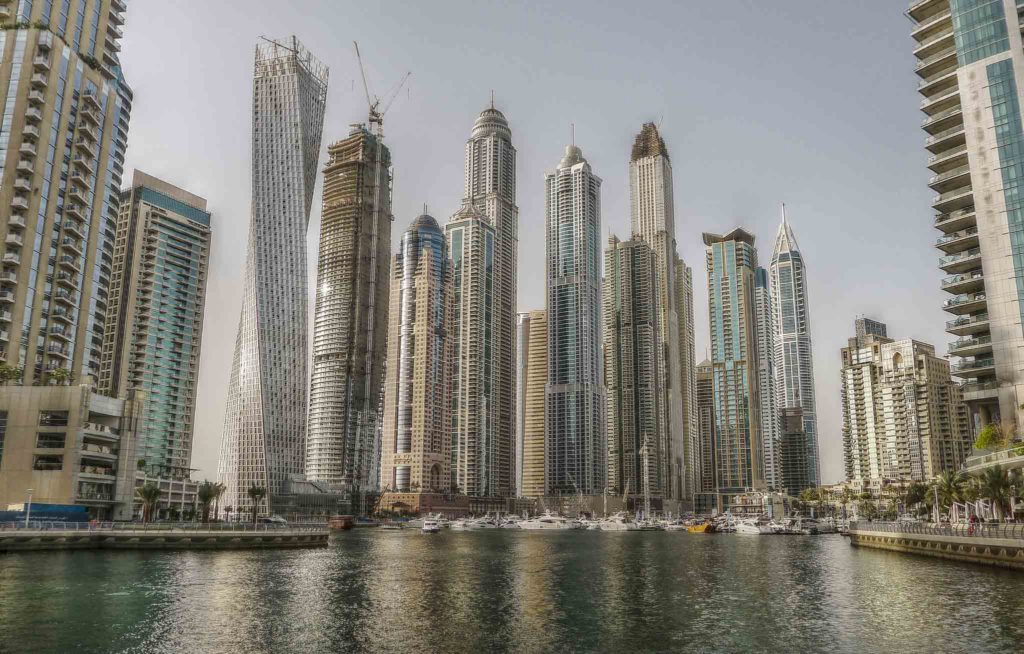 Infinity Tower is the world's tallest high-rise building with a twist of 90˚.
Flickr Image LM TP
6. Souk at Madinat Jumeriah
Souk Madinat Jumeirah is an authentic re-creation of an ancient marketplace with traditional Middle Eastern style. It is located in the heart of Madinat Jumeirah-The Arabian Resort, Dubai.
7. Dubai Mall
You arrive at the Dubai Mall to be greeted by the Dubai Fountain with its dancing waters. Dubai Mall is the largest shopping center in the world by area. Dubai is well recognized as a shopping nirvana with every designer label you can imagine on hand. There are also some excellent fakes to be found in Old Dubai. The Dubai Mall has a luxury hotel, the Dubai Aquarium, and Underwater Zoo.
8. Mall of the Emirates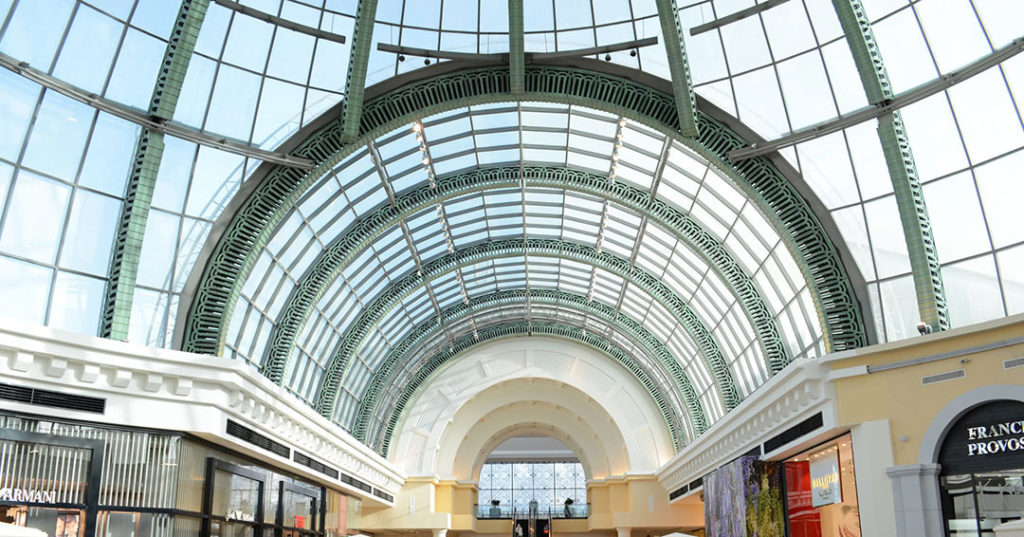 This is often called MOE, and again has many many designer shops and restaurants. Inside MOE, you can go skiing in Dubai at Ski Dubai, the Middle East's first indoor ski resort and snow park. The irony is that Dubai is a very hot place, but the skiing in fine.
9. Jumeirah Beach Hotel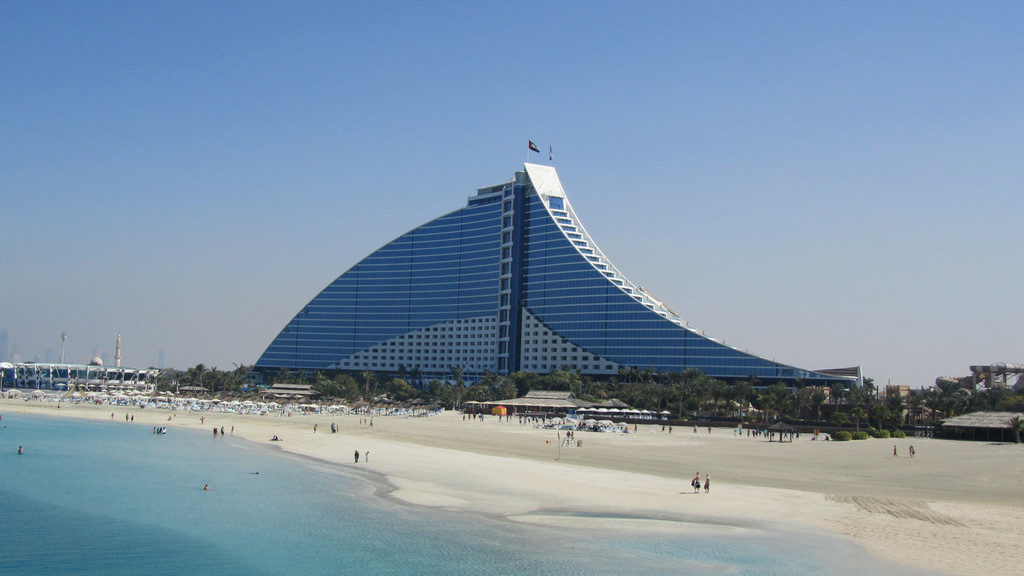 Designed to look like a wave breaking the Jumeirah Beach Hotel is amazing. It has restaurants, bars, and a private beach, as well as unlimited access to the famous Wild Wadi Water Park.
Flickr image David Jones
10. Desert Safari in Dubai
There are some tour operators with many different options, but one thing you must do is to see the desert surrounding this over the top and fabulous city, to understand just how unique it is to see a modern state of the art city in the middle of a vast desert. Your opportunities are many, but you should try to see some and then do some serious dune bashing. Riding a camel and belly dancing also add to the Arabian picture that you should have in your head. The night tours will give you your Arabian nights. Recommended: Red Dune Bashing in Dubai Including Desert Camp Experience with BBQ Dinner
The Practicalities before you Visit Dubai
Statement from the Dubai government: Dubai is tolerant and cosmopolitan, and all visitors are welcome. However, Islam is a way of life in the city, and therefore, tourists should adopt a certain level of cultural and religious sensitivity for the duration of their stay.
Keep covered, particularly women. This is where a sarong will be very handy to keep your shoulders covered, and where necessary your head.The sarong – a unisex travel essential. Soft cotton trousers or a longer skirt are also advisable. If you are staying at a resort, you can wear shorts, etc., but it is ill-advised outside of a resort.
Dubai can get very hot. Regardless, you must be respectful of the country that you have chosen to visit. Cotton is the answer, and so is respect.
No public displays of affection. Keep your kissing and hand holding to your hotel room.
For gay travelers, you need to be very careful of any form of PDA.Only drink inside your hotel, or at a restaurant.
Do not swear…at all. Even on social media. You might like to read about Swearing on WhatsApp in the UAE could carry £45,000 fine or jail
Don't even think about drugs.
If visiting on a Friday, please note that it is a weekend in the UAE, and most museums and retail shops in the Historical District are closed in the morning and open late in the afternoon. Opening hours also change during Islamic holidays and on the Holy Month of Ramadan.Don't Eat in Public During Ramadan.
Taxis in Dubai are cheap. Use them. There are ladies and family taxis driven by females These pink taxis are very popular, and couples and families can take them too.
Dubai is old, but Dubai is new. Dubai is flashy and urbane, yet Dubai is in the middle of a hot desert. Dubai is an intriguing city and one that you should definitely experience. I hope that these Top 10 Things to do in Modern Dubai give you some ideas.