Often referred to as the heart and soul of Dubai, these are the Top 9 Things to do in Old Dubai, Bur Dubai, and Deira. Visiting these areas will show you a lot more about the Dubai, one of the major cities in the United Arab Emirates, but not the capital city. This honour goes to Abu Dhabi.
Dubai is well known for its magnificent and luxurious high-rise buildings and its state of the art malls, but to discover the real Dubai, and to understand why it has prospered, go to Old Dubai. Historically, Dubai Creek divided the city into two main sections – Deira and Bur Dubai. Bur Dubai, the historic district, is located on the western side of the Dubai Creek and Diera .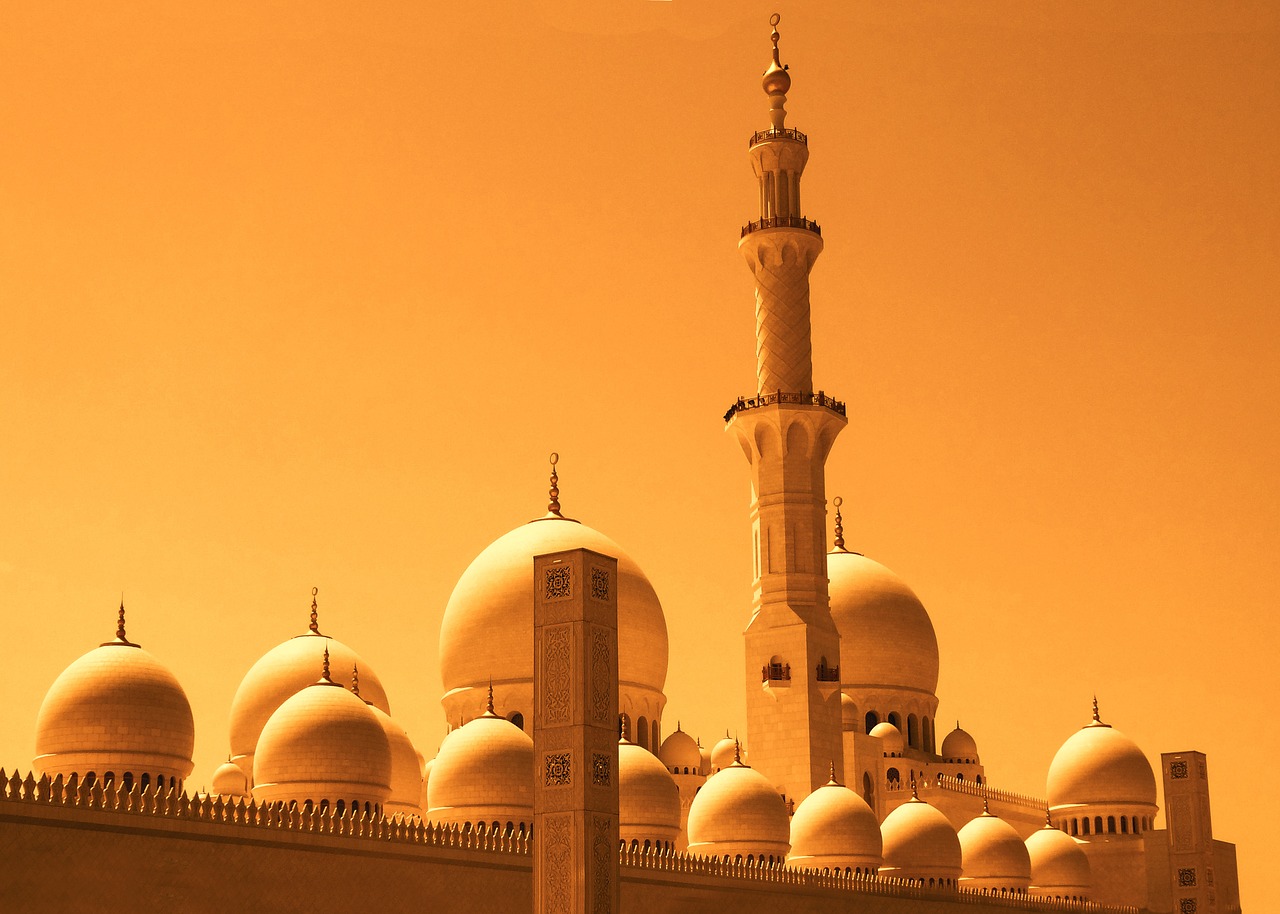 The Practicalities before you Visit Dubai, and particularly Old Dubai.
Statement from the Dubai government: Dubai is tolerant and cosmopolitan, and all visitors are welcome. However, Islam is a way of life in the city, and therefore, tourists should adopt a certain level of cultural and religious sensitivity for the duration of their stay.
Keep covered, particularly women. This is where a sarong will be very handy to keep your shoulders covered, and where necessary your head.The sarong – a unisex travel essential. Soft cotton trousers or a longer skirt are also advisable. If you are staying at a resort, you can wear shorts, etc., but it is ill-advised outside of a resort.
Dubai can get very hot. Regardless, you must be respectful of the country that you have chosen to visit. Cotton is the answer, and so is respect.
No public displays of affection. Keep your kissing and hand holding to your hotel room.
For gay travellers, you need to be very careful of any form of PDA.Only drink inside your hotel, or at a restaurant.
Do not swear…at all. Even on social media. You might like to read this.Swearing on WhatsApp in the UAE could carry £45,000 fine or jail
Don't even think about drugs.
If visiting on a Friday, please note that it is a weekend in the UAE, and most museums and retail shops in the Historical District are closed in the morning and open late in the afternoon. Opening hours also change during Islamic holidays and on the Holy Month of Ramadan. Don't Eat in Public During Ramadan.
Taxis in Dubai are cheap. Use them. There are ladies and family taxis driven by females These pink taxis are very popular, and couples and families can take them too.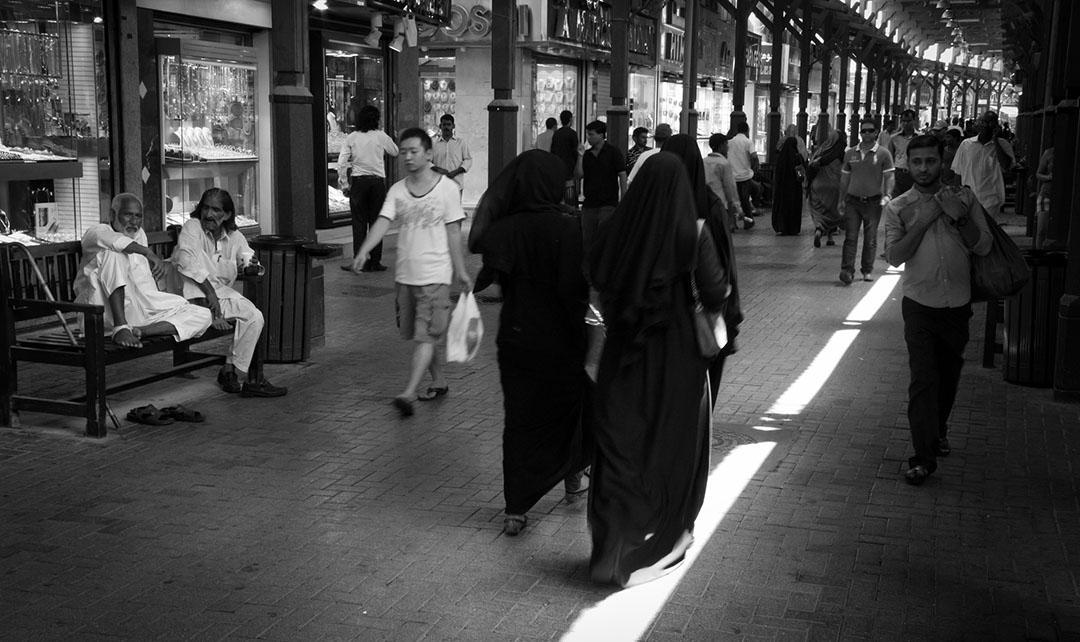 Flickr image: Alex Berger
Despite these above practicalities, Dubai is an intensely interesting place. Yes you will want to see its excessive luxuries, and you can hardly miss them, but to get a very real feel of Dubai, you need to go to
Old Dubai, Bur Dubai, and Deira.
Top 9 Things to Do in Old Dubai, Bur Dubai, and Deira
We recommend the Historic Old Dubai and Dubai Souks 2 Hour Walking Tour
The Best Things to See and Do in Dubai's Old Quarter
Let's go Exploring Old Dubai.
1. Gold Souk
The Gold Souk is a labyrinth of covered walkways. This traditional Arabian marketplace has over 300 jewelry shops. This is where you can buy jewelry at the cheapest rate and still haggle for a much better price. The current price of gold is advertised all over the souk. Whether you are buying or not, this is a must see Souk in Old Dubai.
2. Grand Souk Deira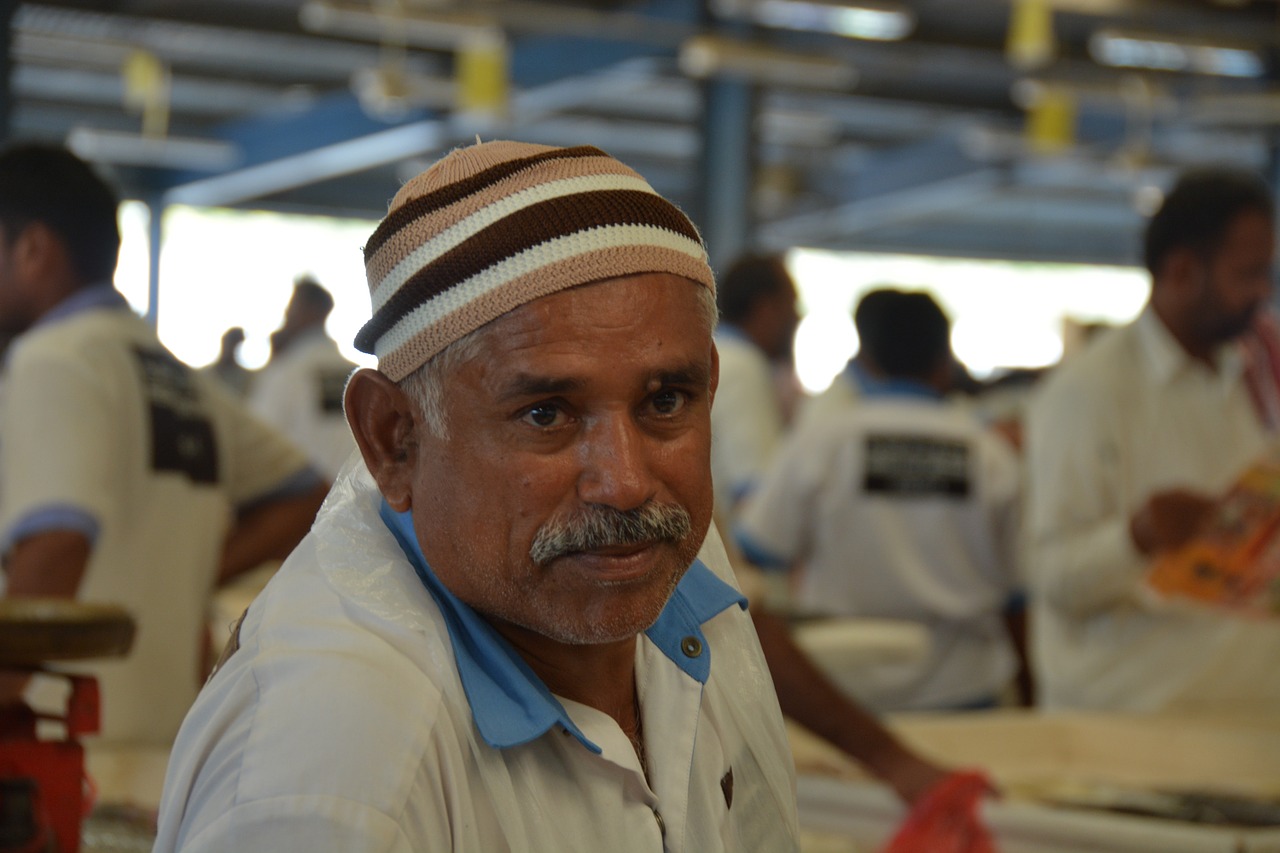 Once known as Al Souk al-Kabeer, "The Big Souk" this is once the largest and most important markets in Deira. Many do claim that it's cleaned up appearance has taken away from its charm, but it is still an amazing place to wander to see and smell all of the Herbs and Spices, and to admire the amazing textile market
3. Dubai Creek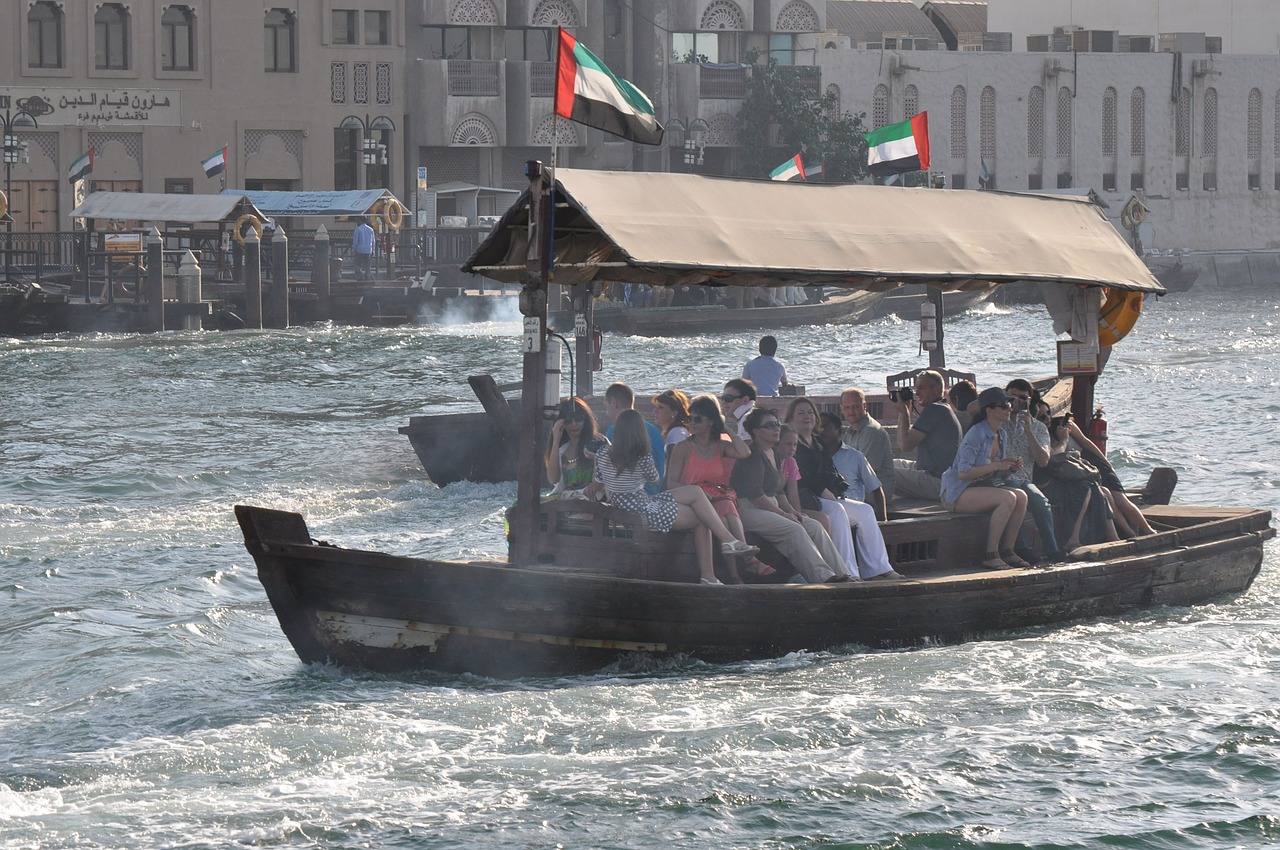 Dubai Creek is a saltwater creek that was so important in Dubai's history. The creek served as a fishing area, a pearling site and a gateway for traders before oil was discovered. Now, Dubai Creek is a top tourist attraction in Old Dubai. You must take an abra, the old wooden boat at Deira Old Souk Station. The short boat ride will transport you to the other side of the Creek to Bur Dubai. It is a unique experience.
You should also take a dhow boat ride on Deira Creek and see the Old Dubai at night time while dining on traditional Emirati fare.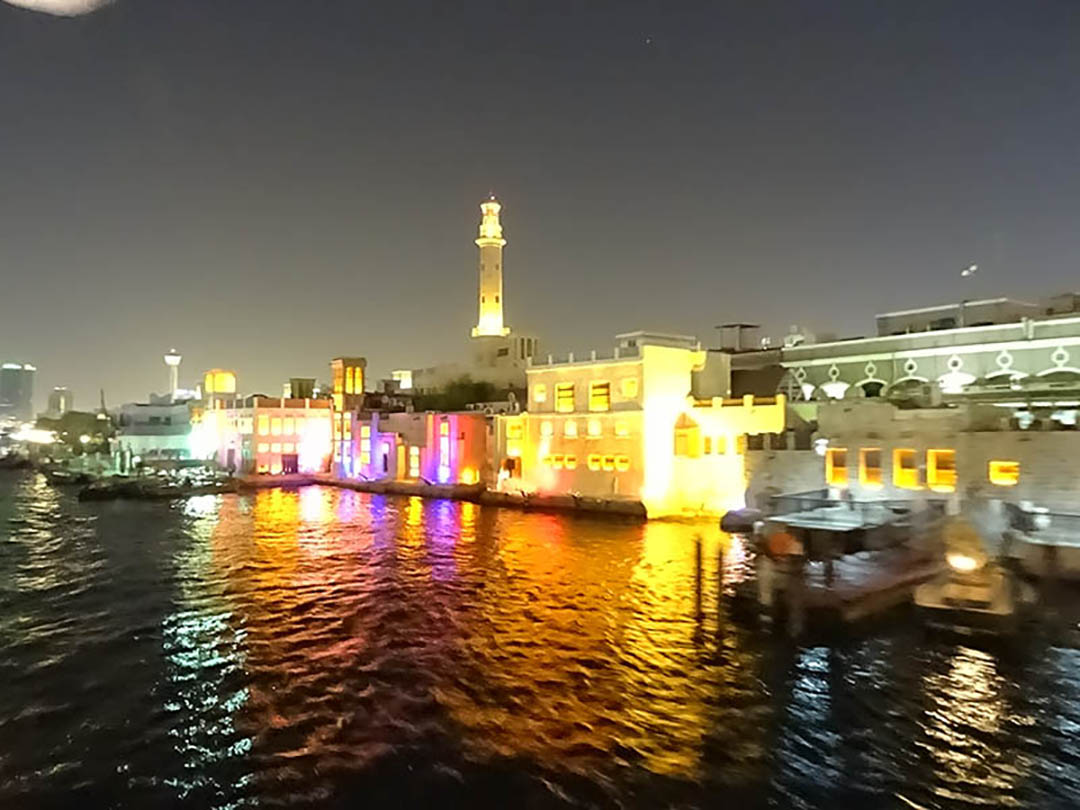 4. Dubai Heritage Village
Located in the Al Shindagha district is the well-preserved traditional Arabian village. The Dubai Heritage and Diving Village will show you the history of Dubai as a fishing and pearling nation.
5. Sheikh Saeed Al Maktoum's House
This is the residence of Sheikh Saeed, the grandfather of current Dubai ruler Sheikh Mohammed bin Rashid, from 1912 until his death in 1958. It is now a museum where important documents and photographs are displayed. You can do this tour.
6. Dubai Old Souk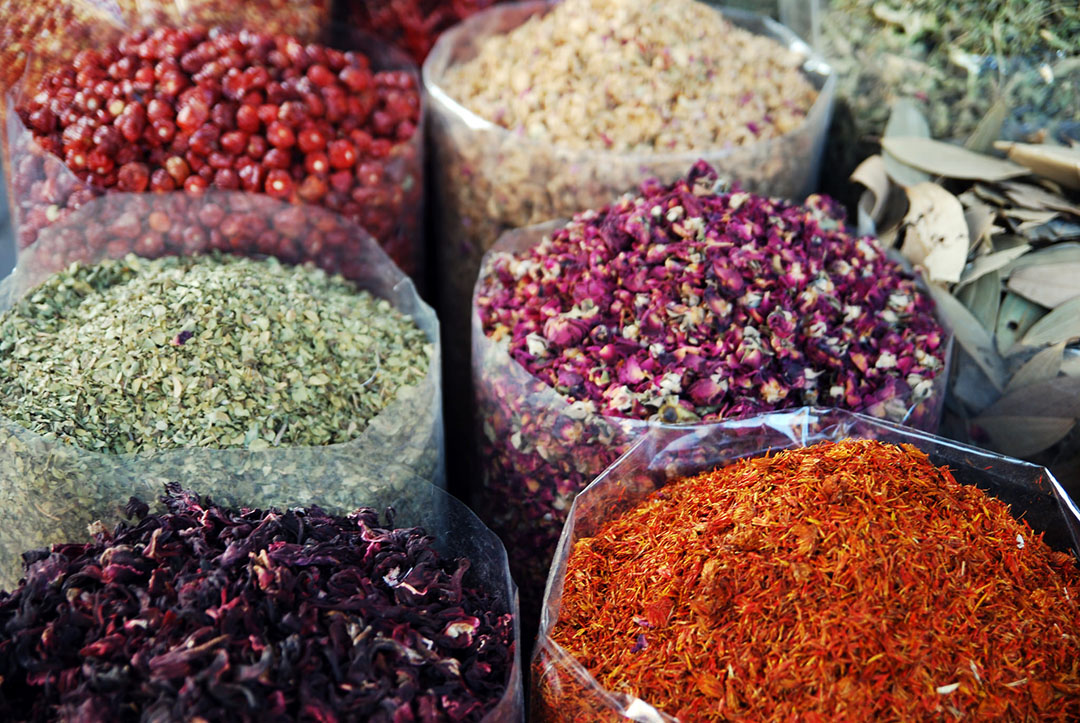 This souq is another fabulous and frenetic Arabian marketplace. The traditionally covered souk houses hundreds of retail shops selling Arabian textile, footwear, trinkets and food. It is fun, touristy, and novel. Haggle because the Emirati enjoy it.
7. Dubai Museum
The Dubai Museum is situated in Al Fahidi Fort, the oldest building in Dubai. This is another opportunity to see Dubai's rich history and all its antiquities.
8. Bastakiya Quarter
The Bastakiya Quarter is a historical neighborhood that lies along the bank of the Dubai Creek, and a favourite place to visit.. This is where the rich merchants lived, and beautifully preserved traditional Arabian homes with barjeels or wind catchers, are well worth seeing. There are a maze of the narrow alleys in Bastakiya district but a lot of great finds, like unique shops, cafes and art galleries.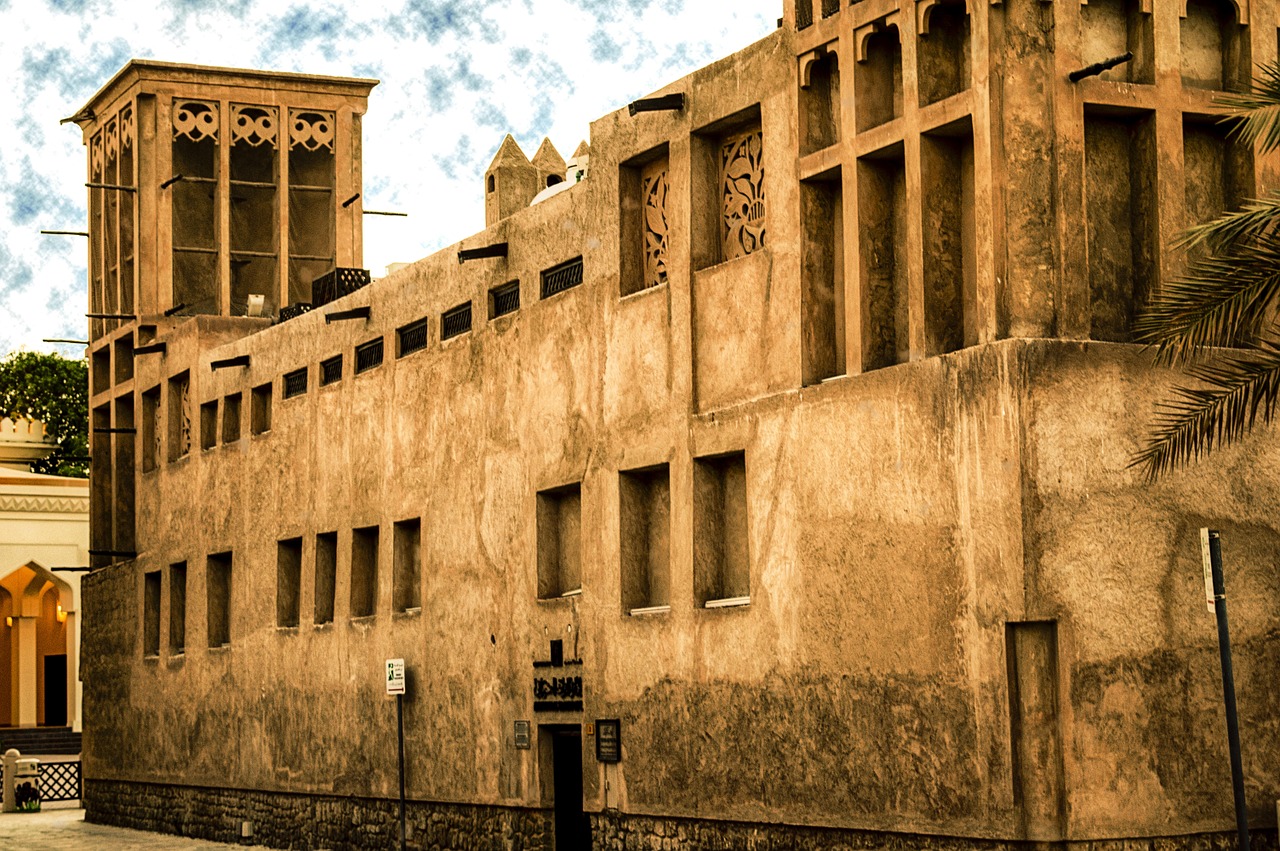 9. What to Eat in Old Dubai
– Eat Shawarma – the most eaten food across this country, must be tried with Hummus
– Try a Camel Burger
– Have a pot of tea at Arabian Tea
– Taste Al Harees – a famous dish of UAE with highly exotic taste. It is made up of meat and wheat.
– Al Machboos -a traditional dish of UAE. The main ingredients are rice, meat, onion and dried lemon.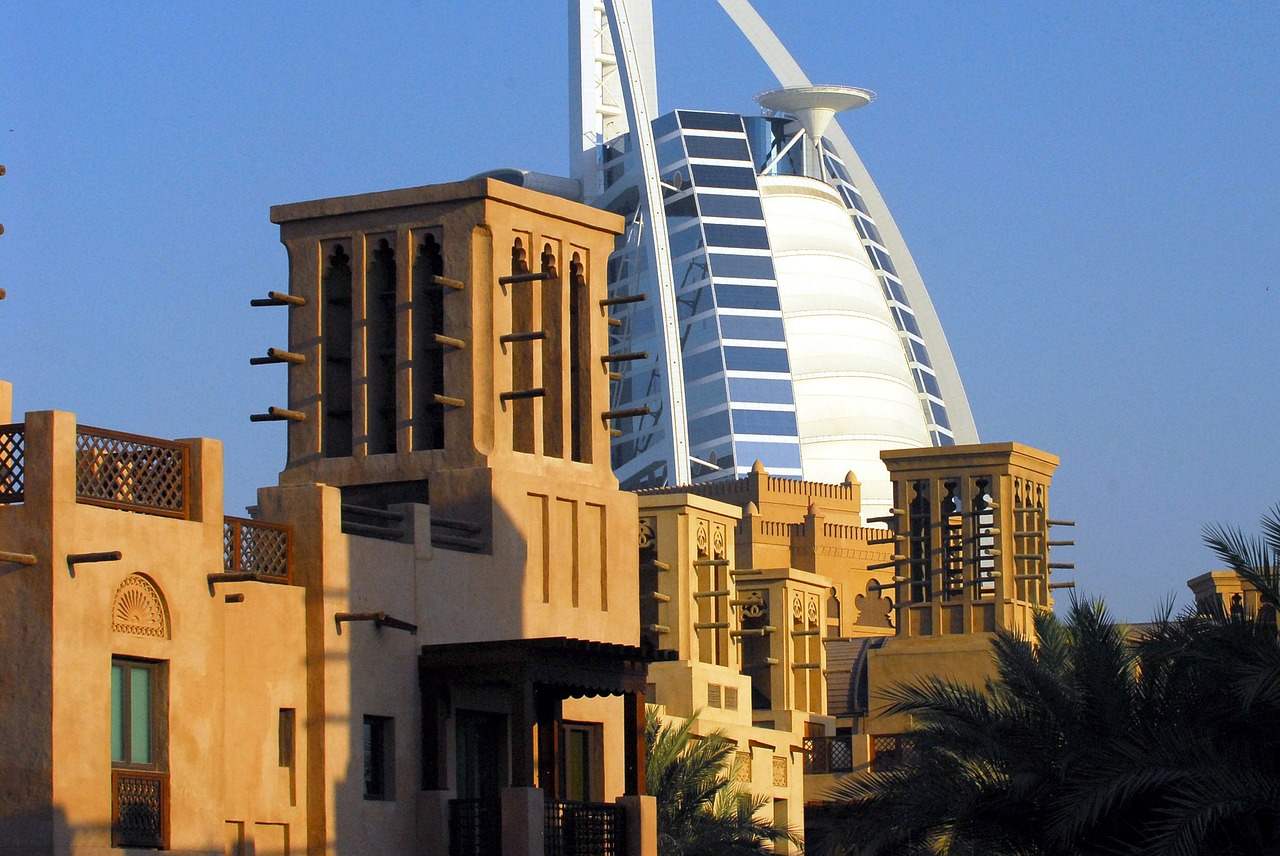 Old Dubai, Bur Dubai, and Deira are a fantastic juxtaposition to the luxury of the most modern Dubai. The fact that they sit comfortably with each other will keep you scratching your head. These Top 9 Things to do in Old Dubai will be a perfect way to get your head around this city.
Where to stay in Dubai
We stayed at the Radisson Blu Hotel on Deira Creek and could not fault it. Here are the latest prices and reviews.
These are the Top 9 Things to do in Old Dubai. Can you add some more?